Thousands of readers voted in our Best of the Bay 2023 Readers Poll, honoring dozens of wonderful local businesses and cultural forces. Now it's our editors' and writers' turn to highlight specific people and places we've been loving about the Bay Area. Join us to celebrate Best of the Bay and more at our 10th Annual 48 Hills Gala at Bissap Baobab on 10/26, and help keep this 49-year-old tradition alive.
I'm old—washed up, as the kids say. So when I descend the 116-year-old stairs into SF basement indie nook Cafe du Nord for cocktails, live music, and excellent views of the stage, I know that despite my creaking knees cursing me out, the show about to happen, good or bad, will be a personal affair. In my previous so-called hipster life, I took in the abracadabra alchemy of Angelo Moore tweaking a Theremin, or the cool-as-shit masterclass of acid jazz (or whatever else) the Broun Fellinis had cooking down in that cellar. 
Times may change, but vibes don't.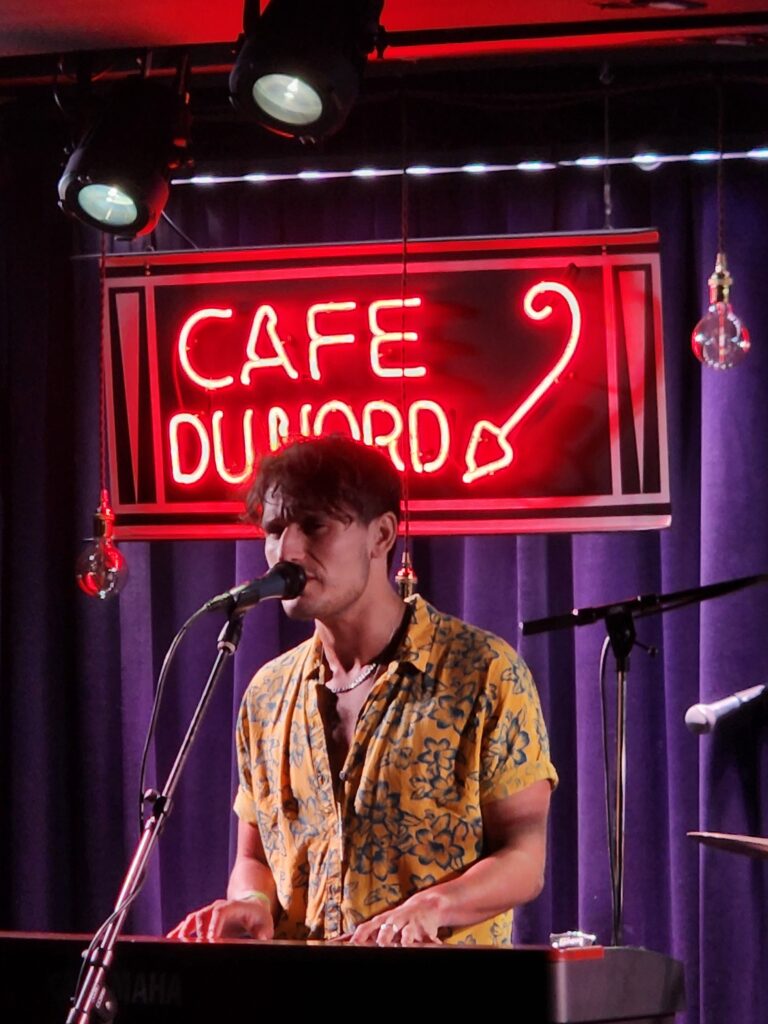 The tightly compacted artist-audience interaction at 2174 Market Street continually blows artists' minds when they perform. Last summer, Emma Jean Thackray kept beaming about that special little cave during her "don't call it jazz" killer set. This year, Nabihah Iqbal delivered an inspired set of post-punk, shoegaze, and some breakbeat machinations while gushing between songs about how lovely San Francisco and The Redwoods are, and beaming after witnessing her having her own record section at Amoeba down on Haight Street.
Iqbal was feeling the warmth. She bounced, giggled, plucked away at her black-and-white, polka-dot guitar, and smiled for an hour. Food stories about Mission Chinese were shared.
These moments fuel energy, catching artists off guard and emboldening them to speak freely, discarding the stage showmanship they've perfected over the years. Towards the back of the venue, near the merchandise table, the stage resembles an IRT flat-screen television. On one night, the artist binki, known for his trademark "snotty rock," shout-screamed his lyrics, barechested, donning shades, to the sold-out venue filled with Instagram influencers and their aggressive snap attack.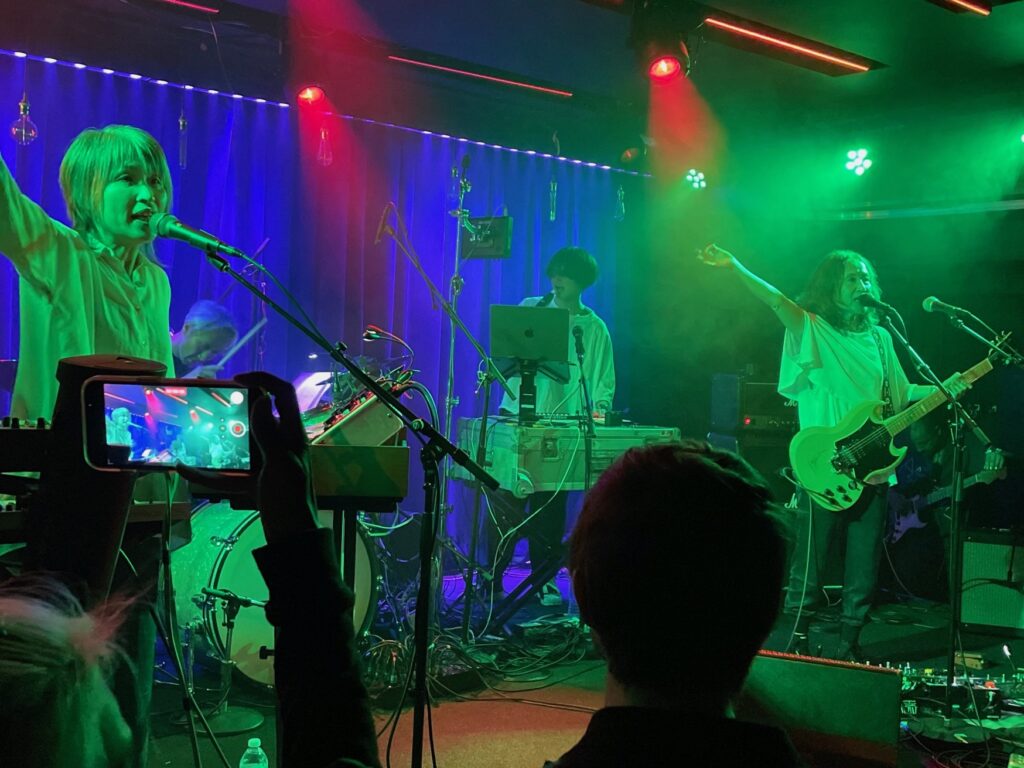 This June, landmark Shibuya-kei Tokyo band Buffalo Daughter switched between guitar-based arrangements and slow marches into electronic compositions that got them signed to the buzz-laden Grand Royal imprint, formerly run by the Beastie Boys in the '90s. They kept reminding their indie-rock enthusiasts, that this was their final show in the States. Taking the vinyl for sale at the merch table back on the plane with them was not being translated as favorable.
That frank conversation between the bans and audience weaved throughout the spectral set, which made me chuckle before slogging back up the stairs and cutting through the fog to the N Judah.