Thousands of readers voted in our Best of the Bay 2023 Readers Poll, honoring dozens of wonderful local businesses and cultural forces. Now it's our editors' and writers' turn to highlight specific people and places we've been loving about the Bay Area. Join us to celebrate Best of the Bay and more at our 10th Annual 48 Hills Gala at Bissap Baobab on 10/26, and help keep this 49-year-old tradition alive.
"Four buildings, four blocks, and forever young," reads the official website for Embarcadero Center. But IRL, and aside from a few restaurants, it's been looking awfully dead around the 4.8 million square foot complex, the ghost town nature of which has been the subject of those endless doom-looping YouTube videos. The once-great movie theater hightailed it out in 2022 after the lease expired, ending the last major reason people went over there and ushering in the real tumbleweeds. 
But that's hopefully changing. In January, in a program spearheaded by nonprofit SF New Deal and the Office of Economic and Workforce Development (OEWD), a call went out for proposals from artists and retailers to receive three free months of space in Embarcadero Center to re-activate the area with a program called Vacant To Vibrant. The first cohort of 17 recipients were selected out of more than 850 applicants and opened their doors in October.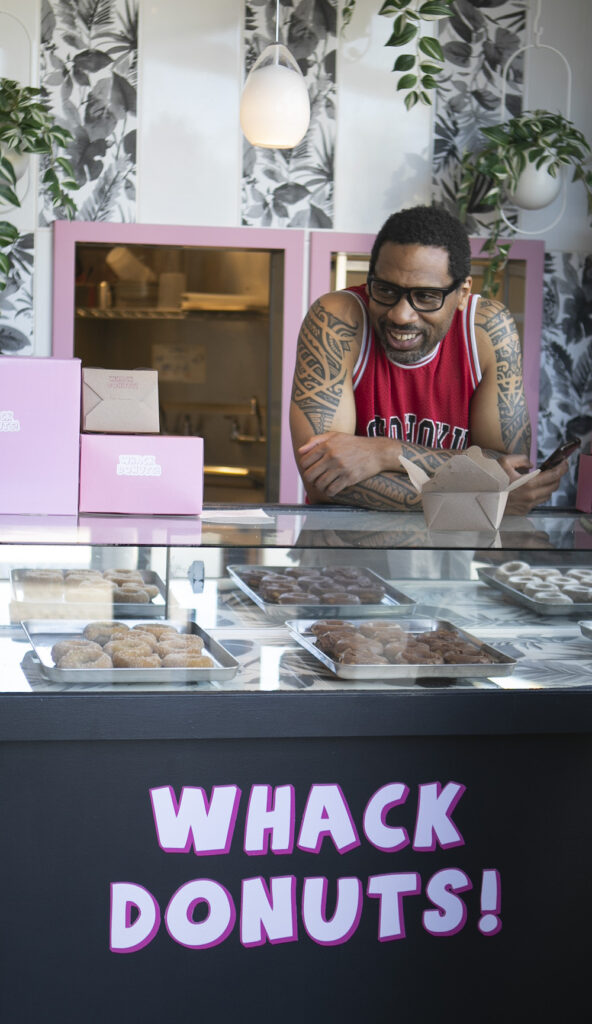 The group includes public radio station KALW-FM 91.7, art nonprofit Creativity Explored, retail shop and market Sucka Flea, plant store and performance venue The Mellow, skate collective and streetwear brand BRUJAS, and five acclaimed local food vendors: Devil's Teeth Baking Company (One Embarcadero Center, Suite R1113), a family-owned business with locations in the Sunset and Richmond Districts; Rosalind Bakery (Four Embarcadero Center, Suite 4054), which is headquartered in Pacifica; Teranga (Four Embarcadero Center, Suite R4104), Nafy Flatley's Senegalese restaurant that recently operated in the La Cocina Municipal Marketplace; Whack Donuts (Four Embarcadero Center, Suite 4507), a Black-owned vegan pop-up; and York Street Café, which started as a garage pop-up. Some of the selected vendors will be able to extend their leases after the three-month period.
In June, ABC7 News analyzed data from 63 downtown areas around the United States and found that San Francisco was in last place in terms of recovery. That's a grim figure, to be sure, but the Vacant To Vibrant program is a stimulating step in the right direction.