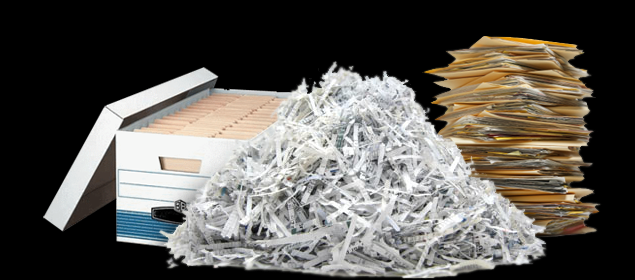 By Tim Redmond

JUNE 24, 2014 — The front-page Chronicle story on Mayor Ed Lee's connections to PG&E didn't break a whole lot of new ground. But John Coté and Marisa Lagos put everything together in one place, and you can't read it without getting the message that Lee is so close to the private utility that he's putting corporate profits ahead of the city's efforts to combat climate change.
But deep in the story, there's a sentence that made me shake my addled head. It goes like this:
Documents obtained under a public records request show only four phone calls or meetings between Lee or his staff and PG&E officials since Lee became mayor. But that is not a full accounting of all his meetings and events with PG&E executives. Falvey said detailed meeting records were not regularly retained.
Wait: the Mayor's Office doesn't keep records of meetings? Isn't that a violation of city and state law? Isn't it a really bad idea to destroy public records? Apparently, according to a recent Guardian story, the mayor doesn't seem to care.
The Chron pretty much let it go at that, but there's a really serious problem here. I ran into it this week.
I asked the Mayor's Office for all communications between Lee and any of his staffers and anyone at City Planning around Airbnb and short-term rental enforcement. I know that Lee's office is talking to planning staffers about the issue, because City Planning Department records show the mayor's press spokesperson, Christine Falvey, calling over to check on whether the zoning administrator said something bad on the radio. And I know that in 2011, Malcom Yeung, then a mayoral staffer, was asking City Planning for a meeting on the issue.
I asked for all documents, memos, emails, etc. from 2012 to 2014. Here's what the Mayor's Office told me:
There are no such records.
Seriously? Not once in the past three years has anyone from Lee's office made any contact with anyone at City Planning to discuss what has to be one of the major controversial issues in the city? Not once has anyone sent a single email or made a single contact to discuss whether short-term rentals ought to be examined or regulated? That's either an utter abdication of the mayor's often-stated pledge to protect rental housing – or it's a sign that important documents have been destroyed or hidden.
When Willie Brown was mayor, he had a rule: Nobody wrote anything down. When his staff came to meet with him, they were not allowed to bring paper or anything to write with; no notes. Nothing important went by email; nothing was put in a memo. That way: No evidence.
But it's hard to manage a city without anyone writing anything down, and I can't believe Lee has really mandated such an inefficient and stupid policy just in the name of keeping reporters from finding out what he and his staff are saying about PG&E and Airbnb.
I've been invited to speak in July at the Haight Ashbury Neighborhood Council forum on the November elections, and Calvin Welch is moderating a discussion that will focus on an issue I've been thinking about a lot: Will this November be one of those elections that changes the direction of the city? Will it be a "wave" election that says more about how San Franciscans view the administration of Ed Lee, big money in politics, and the direction of development?
There apparently will be only one contested race for supervisor – but there could be 10 or more ballot measures, and together they could very well be a referendum on the mayor's policies. Among the issues headed for the ballot: A tax on sugary drinks; an anti-speculation tax; a measure restricting Airbnb and other short-term rentals a measure to link affordable housing and market rate housing; a measure the mayor put on to undermine that affordable housing measure, and more.
Combine that with Campos v. Chiu and you've got a ballot that could attract tremendous attention and send a strong message – one way or the other.
We'll talk about it at the HANC meeting July 10, at the Park Branch Library, 7:30.