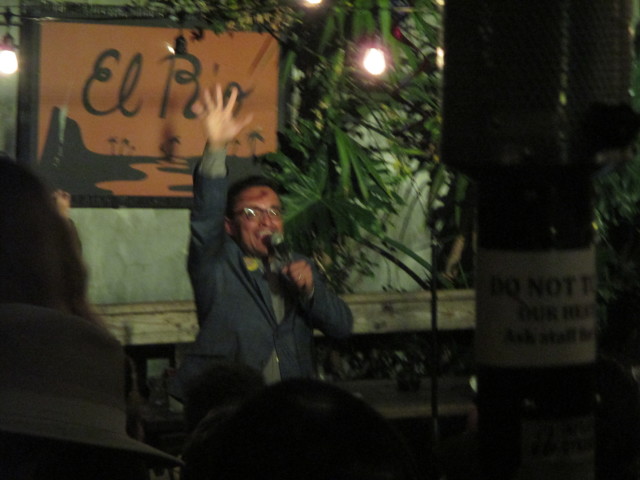 By Tim Redmond
NOVEMBER 4, 2014 (midnight) – We can give Twitter a huge tax break. We can legalize Airbnb. But the administration of Mayor Ed Lee can't seem to manage to get the election results posted without the Department of Elections website crashing.
All night, we had no results. Finally, the DOE folks decided to post a PDF of what they had. It's still not complete.
So we still don't know who won the 17th Assembly District, the most hotly contested issue on the local ballot.
As of the latest PDF tonight, David Chiu leads David Campos by 2,265 votes, around 3 percent. By my calculations, Campos won the Election Day votes 25,831 to 19,169, or 57 percent to 43 percent. Chiu won the absentees by about 59-41.
So the Campos field campaign did a wonderful job. The Chiu absentee effort put him ahead. Here's what's interesting: There are tens of thousands of Election Day absentees still to count. In some precincts I visited in the Mission, there were as many absentee ballots dropped off as there were live voters.
John Arntz, the director of elections, told me tonight that there are probably between 30,000 and 50,000 Election Day absentees to be counted. Not sure how many of those would be in D 17.
Suppose the number is 40,000 and 40 percent are in D 17. That's 16,000 more ballots. If Campos wins 57 percent, that's 9,100 more votes for him, and 6,900 f0r Chiu — enough to put the race within a handful of votes either way.
Big assumptions. We don't know how the Election Day absentees will go, and we don't know exactly how many will be counted in D 17.
So this race is nowhere near over. We may not know for days who has actually won. Typically, Election Day absentees break fairly close to how the live votes do; if that's the case, then Campos is in very good shape.
He didn't sound at all like a candidate conceding when he spoke to his supporters tonight at El Rio. "There are people who think they can buy San Francisco," he said. "But our campaign is about saying that San Francisco is not for sale."
Tomorrow at 4pm, if the website is fixed, we will know how the Election Day absentees break, and then we'll know what to expect.
Prop. G, the anti-speculation tax, is behind 53-46 – and that's a remarkable outcome considering that the tenants were outspent so overwhelmingly with such a torrent of out-of-town landlord money. And again: Lots of votes still to count. Prop. G did well on Election Day.
Prop. E, the soda tax, won 55 percent of the vote. If it had been a general tax, it would have passed. A similar tax passed in Berkeley. And that's after a massive spending binge by the soda companies. They should be nervous.