Text messages snare five — but were these really the only examples?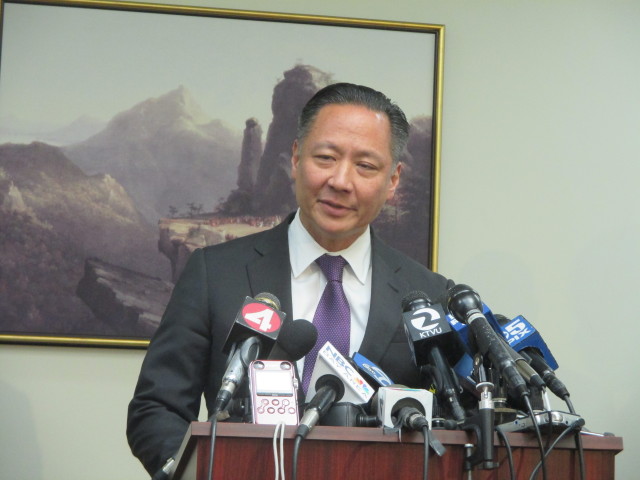 MARCH 17, 2015 – Public Defender Jeff Adachi told reporters today that as many as 1,000 criminal cases will have to be examined, and a good number thrown out, in the wake of the revelations that at least four police officers and a sergeant had exchanged racist and homophobic text messages.
He said that his office and the office of District Attorney George Gascon will go back ten years to see if convictions could have been tainted by racial bias.
"These racist attitudes were not born overnight," he said at a crowded press conference.
The growing evidence that even more officers, including a captain, might be involved raises a critical question for the SFPD:
How could this have gone on all this time without anyone doing anything about it?
Seriously: As Adachi said, these attitudes were not born overnight, and all of the officers are veterans with 10 years or more on the force.
Should we really believe that these messages were just a few errant moments in their careers?
Adachi is checking to see if there are cases where the credibility of an officer could be questioned, and there's no doubt that he's going to find some. He's already collected 120 cases involving Sgt. Ian Furminger, and will start bringing them to court this week.
But the credibility of more than a handful of cops is on the line here. If these text messages are any indication, it's more than likely that this kind of racist "banter" (as the lawyer for one cop called it) occurred in police stations on patrol cars, not just on a few text messages.
It's more than likely that other officers heard this stuff; maybe even some supervisors did. And nobody broke the Code of Silence.
What does that say about the San Francisco Police Department?
Sup. London Breed says that people should turn their own children into the police if they know they're involved in gun violence. Police Chief Greg Suhr has repeatedly asked the community to help out by reporting (some would call it "snitching") on serious criminals who have avoided arrest.
How are you going to get anyone to take those requests seriously when the cops don't do it themselves?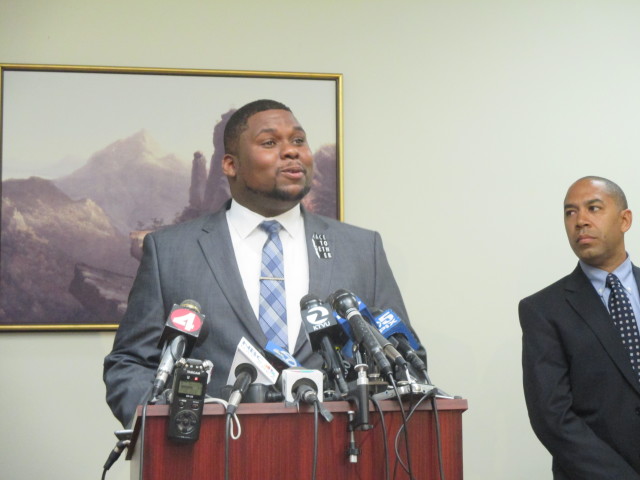 De-Anthony Jones, 23, a former San Francisco Youth Commission member and recent graduate of Sacramento State, said at the press conference that he wants to see more young people of color join the ranks of the SFPD. "But this alienates those efforts," he said.
And by creating a trust wall between the police and the community, he said, "it literally allows criminals to get away."
After the press conference, Davey D Cook, the KPFA host of Hard Knock Radio, and I were talking with Matt Gonzalez, chief trial attorney for the Public Defender's Office. Gonzalez noted that he started as a public defender in 1991, and not once could he recall the Police Officers Association – the union for SF cops – calling out or even criticizing an officer engaged in this kind of misconduct.
I can't remember a case, either.
Adachi's Racial Justice Committee released a ten-point plan for police reform and transparency that includes mandating 24 hours of training on implicit bias and its effects. Field training officers should be evaluated every year, the plan suggests, and officers patrolling in Black and Brown communities should be encouraged to live in those communities.
The committee also suggests that police shootings should be investigated by an agency outside of the SFPD and District Attorney's Office.
Any effort to increase transparency and accountability is going to be hampered by state law. The Peace Officers Bill of Rights makes it almost impossible for the public to find out anything about the disciplinary records of law-enforcement officers.
So now that we have a moment of focus on the outrageous conduct of some SFPD officers, maybe the chief and the DA can go to Sacramento and ask for some changes to that law. I wonder if any of our local representatives will carry the bill.