Uncomfortable Hamburger, Ukrainian unrest, optometrist vs. demon, border town peacemakers, an IPhone 5S feature, and deaf-mute 'Tribe.'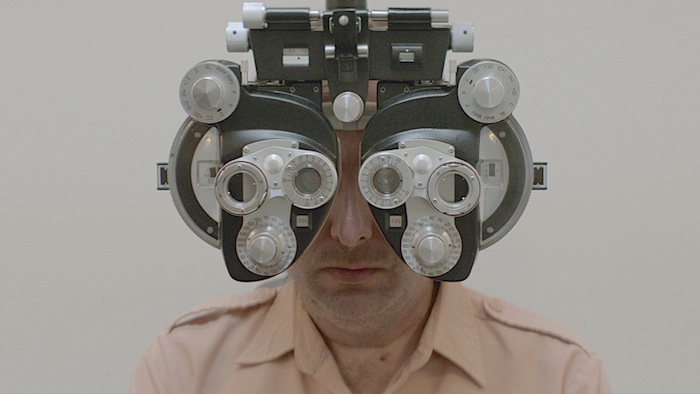 By Jesse Hawthorne Ficks
SCREEN GRABS Part two of our guide to the spectacular lineup at the 58th San Francisco International Film Festival, April 23-May 7. (Win tickets to the fest from 48Hills!)
Times, dates, and locations for films are listed below each preview. View part one here.
Rick Alverson, Entertainment (US)
Alverson's follow-up to his polarizing 2012 The Comedy (which daringly exposed Tim Heidecker and Eric Wareheim's sociopathic humor) showcases the uncomfortably aggressive, real-life showman Neil Hamburger. Upsetting even the most avid fans of Gregg Turkington, the man behind Neil Hamburger's alter-ego, Entertainment is reminiscent of early-1970s Hal Ashby and Robert Altman movies which allowed their anti-heroes to bumble their lives away harming just about everyone who comes in their path. Daring and purposefully unnerving, the film felt seemingly endless for the three twentysomethings sitting in front of me at the world premiere at Sundance. Upon the film's conclusion, one of the guys succinctly summed it all up by stating, "I mean, seriously… why did they call it 'Entertainment?'" Plays in the Vanguard program. April 27, 9:30pm, Sundance Kabuki.  Tickets and more info here.

Sergei Loznitsa, Maidan (Ukraine)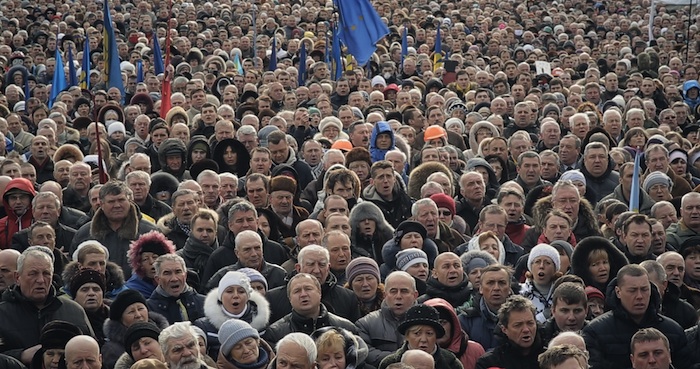 Belarusian filmmaker Sergei Loznitsa has created a jaw-dropping cinema vérité documentary of the Ukrainian people's uprising in Kiev, from December 2013 to February 2014. Comprised of a series of fixed, long shots that will be burned into your skull for the rest of your life, it will most definitely try your patience during the film's 133 relentless minutes. Yet those unruffled will slowly begin to gather an understanding for hundreds of individuals as they unify (often through chanting historically patriotic songs) before, during, and after the government's terrifying late night attacks. The film is not just a testament to the present-day political moment, but is a study in uncompromising cinema. This film has to be seen on a large screen. Warning: A handful audience members I spoke to were furious with the film for not "getting to know" any of the film's inhabitants up close and personal. Plays in the Global Visions program. April 26, 3:15pm, Sundance Kabuki.
Turner Ross and Bill Ross IV, Western (US)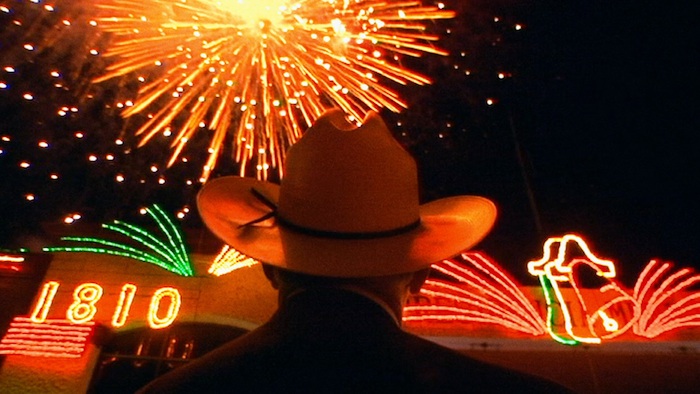 Winner of the US Documentary Special Jury Award for Verité Filmmaking at this year's Sundance Film Festival follows the Mayor of Eagle Pass, Texas, a border town of Piedras Negras, Mexico, as he attempts to forge an understanding between both nations in the midst of modern-day frontier fighting. Those interested in observational Americana documentaries along with Harvard's revolutionary film program Sensory Ethnography Lab (Leviathan, Manakamana, The Iron Ministry, etc.) need to watch this at all costs. Plays in the GGA: Documentaries program. May 3, 3:45pm, Sundance Kabuki. Tickets and more info here. 
Sean Baker, Tangerine (US)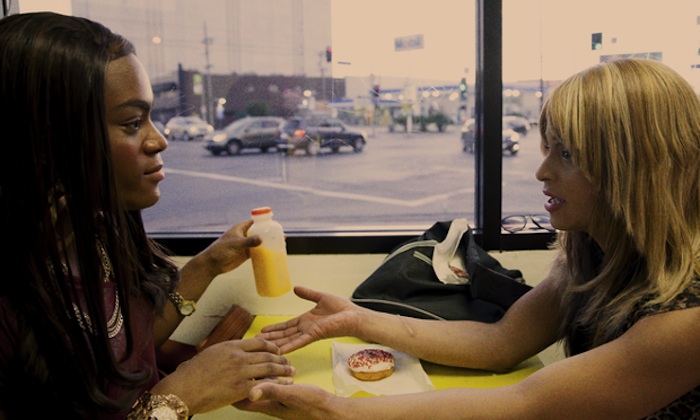 Garnering some of the most intense buzz at this year's Sundance Film Festival for its technical achievement of being shot entirely on the iPhone 5S (combined with an anamorphic iPhone adapter), what is even more memorable is how enjoyably true-to-life its manic characters are as they desperately search the late-night streets for friends, "tricks" and even love. Backed by a pulse-pounding electronic soundtrack, newcomers Kitana Kiki Rodriguez and May Taylor bring a vivacity and tenderness to their chaotic characters who are hauntingly swamped within the orange glow of Los Angeles donut shops. With the power to break down major societal barriers while at the same time delivering some deliciously exploitative delights, cinephiles akin to the cinema of John Cassavetes and the Safdie Brothers are highly advised to attend this neon-lit, Duplass Brothers produced treasure. Tangerine is not an orange; so be prepared for something much stronger. Plays in the Global Visions program. May 7, 3:30pm, Kabuki Sundance. Tickets and more info here.  

Joshua Oppenheimer The Look of Silence (Denmark/ Indonesia/ Norway/ Finland/ UK)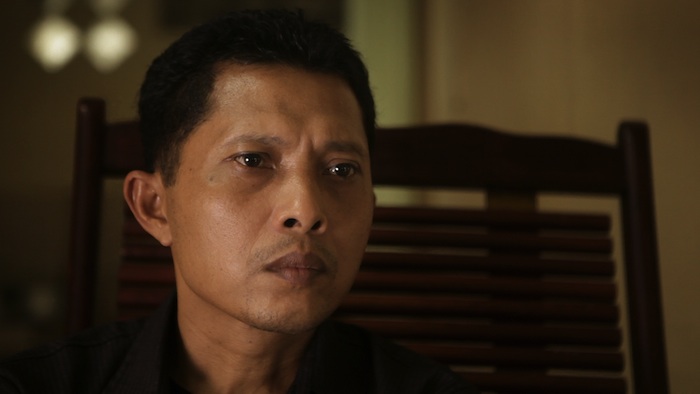 The Texas-born, Copenhagen-based filmmaker who scored an Oscar nomination for 2012's harrowing The Act of Killing is back with his latest Indonesia-set documentary, which is both a direct sequel to Killing and a complete stand-alone work. Hands down, one of the most powerful documentaries I have ever experienced, Oppenheimer teams up with Adi — an optometrist whose older brother died in the mid-1960s Indonesian genocide — and tracks down former Indonesian officials to calmly confront them about their horrific actions. Each interview pits Adi against his (and the world's) darkest demon and this tour-de-force only goes deeper from there. The Toronto Film Festival theater echoed with sobbing throughout the entire 98 minutes and reports say that all three screenings concluded in standing ovations (though everyone on my row needed time to recover emotionally before they could even move). As in Killing, Oppenheimer's co-director and countless crew members are credited as "Anonymous," due to the risks they take by still living in Indonesia. Hailed (and executive produced) by Werner Herzog and Errol Morris, Silence is poised to earn Oppenheimer another Oscar nomination — and probably a win this time, too. But more importantly, it has the power to give a therapeutic experience to the many victims around the world of irresolvable atrocities. Plays in the Global Visions program. April 24, 6:15pm, Clay Theater. 
<iframe src="https://player.vimeo.com/video/122138314″ width="500″ height="281″ frameborder="0″ webkitallowfullscreen mozallowfullscreen allowfullscreen></iframe>
Miroslav Slaboshpitsky The Tribe (Ukraine)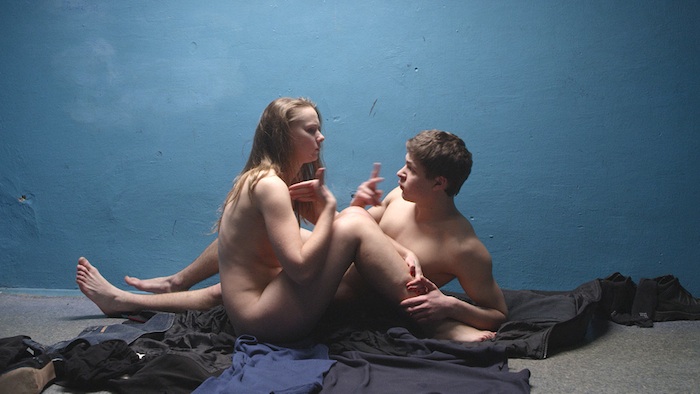 An all deaf-mute cast lead the way without a single line of spoken dialogue nor are there any subtitled interpretations. This other-worldly experience forces audiences to pay attention to every action that these excluded teenagers slowly divulge in front of you. While Slaboshpitsky's film ruthlessly emphasizes the violent, transgressive, and explicitly sexual nature of the teens, there is an intense structuralist method of "fours" being utilized here that I needed a second viewing to uncover. Come endure the completion of each entire action and you will be rewarded with one of the best movies of the decade. Plays in the GGA: New Directors program. May 4, 9pm, Clay Theater.
Jesse Hawthorne Ficks is the Film History Coordinator at the Academy of Art University and curator/host of MiDNiTES FOR MANiACS, a film series at the Castro Movie Theatre which showcases underrated, overlooked and dismissed cinema in a neo-sincere manner.