From Airbnb lies and Uber scams to Old Boys Clubs and Stanford a-holes, 48 Hills covered the stories no one else could.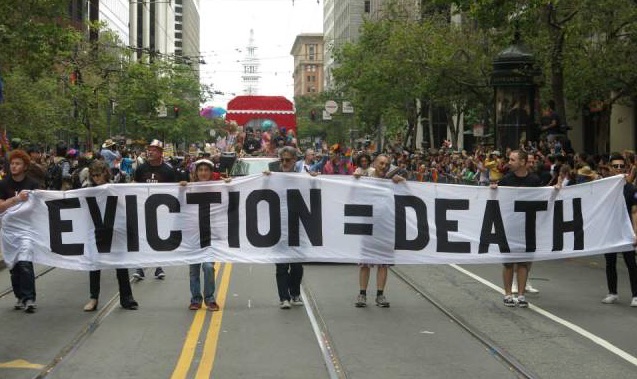 It's been a momentous year in the Bay Area — and our second year of covering stories the mainstream media wouldn't touch certainly kept us busy. Below are our top 15 stories of the year, in no particular order, based on page views and viral shares.
PLEASE SUPPORT US SO WE CAN CONTINUE THIS VITAL REPORTING. You make this all possible — these are stories you helped publish, that have helped preserve the soul of San Francisco. Your generous contribution will go a long way toward shedding an honest light on the shadier regions of local politics and policy, and help provide the lively writing and community engagement this city so sorely needs. And hey, it's tax deductible to the fullest extent of the law.
What's next? With your help, we'll see a complete site redesign in early 2016, as well as the addition of more reporters and diverse voices. Next year also sees two more critical elections — we'll guide you through the obfuscations, backroom deals, and monied interests so you can make informed decisions, free from the equivocations of the corporate media. Thank you for your continued support! — Marke and Tim
The truth behind the Airbnb lies 
Plan that could lead to massive displacement moves forward, quietly 
Help us save local journalism!
Every tax-deductible donation helps us grow to cover the issues that mean the most to our community. Become a 48 Hills Hero and support the only daily progressive news source in the Bay Area.
Uber tax-avoidance strategy costs government millions 
Peskin wins in a terrible night for Ed Lee 
The attack on local zoning control 
A city at war: Why we can't all just get along 
It's not hard to be an ethical landlord 
Airbnb makes housing crisis much worse, study shows  
The "Old Boys Club" is alive and well in San Francisco
Most Airbnb listings are entire houses  
Ed Lee and the FBI corruption charges
Leap buses are nice — unless you're in a wheelchair