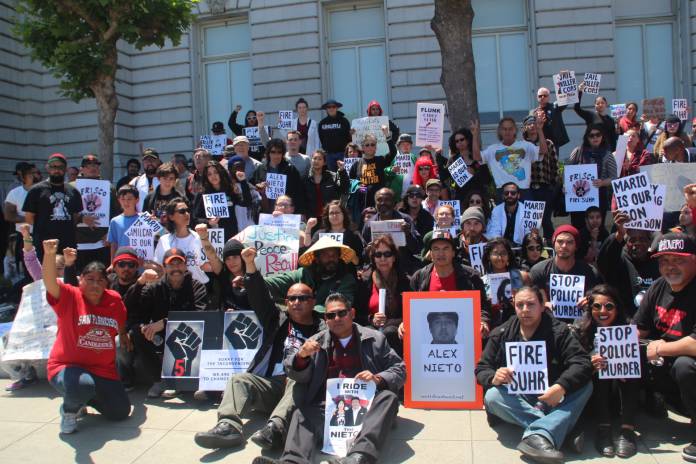 This post is part of our special coverage on the #hungerforjusticesf. Five San Francisco residents were on hunger strike outside Mission Police Station for 17 days, demanding that Mayor Ed Lee fire San Francisco Police Chief Gregory P Suhr. They have since ended their hunger strike and the community has called for 17 days of action. Over the past three years the SFPD has shot and killed four men of color; the protestors feel that the hunger strike is the only remaining option to demand an end to police impunity. Read our full coverage here. 
Some hundred people gathered to picket city hall including children and elderly chanting  "No justice no peace, no racist police," as around a dozen Sheriff's deputies barricaded the entrance. On Friday, over 33 people were arrested as they attempted to occupy city hall resulting in clashes with the Sheriff's deputies. Around four reporters were injured despite identifying themselves as press.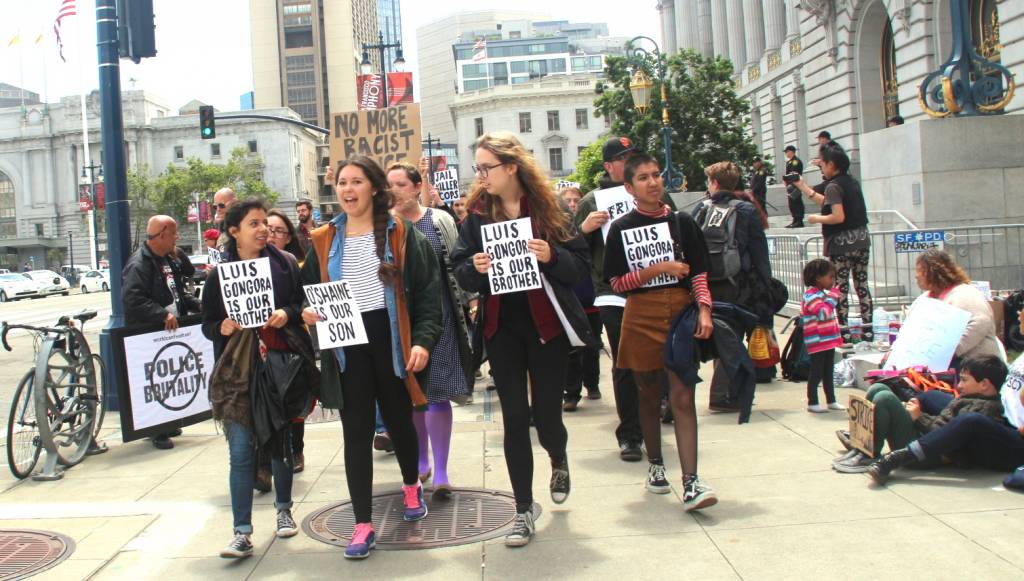 Shortly after the Frisco 5 announced that they will be ending their 17 day hunger strike, activists in San Francisco announced 17 days of action to raise the pressure demanding Mayor Ed Lee fire San Francisco Chief of Police Gregory P Suhr. 
Chants "Shut it down" outside city hall #hungerforjusticesf protesters say they'll stay till 8 pm pic.twitter.com/4Vs6wb4Cex

— 48 Hills (@48hills) May 9, 2016
Elvira and Refugio Nieto, parents of Alex Nieto, joined the rally Monday. The Nietos visited the Frisco 5 during the hunger strike. Elvira Nieto, Alex Nieto's mum, feels it is a part of their healing "Thank you, thank you for being here and for doing this. I can't believe so many people are fighting for Alex and other sons" she said.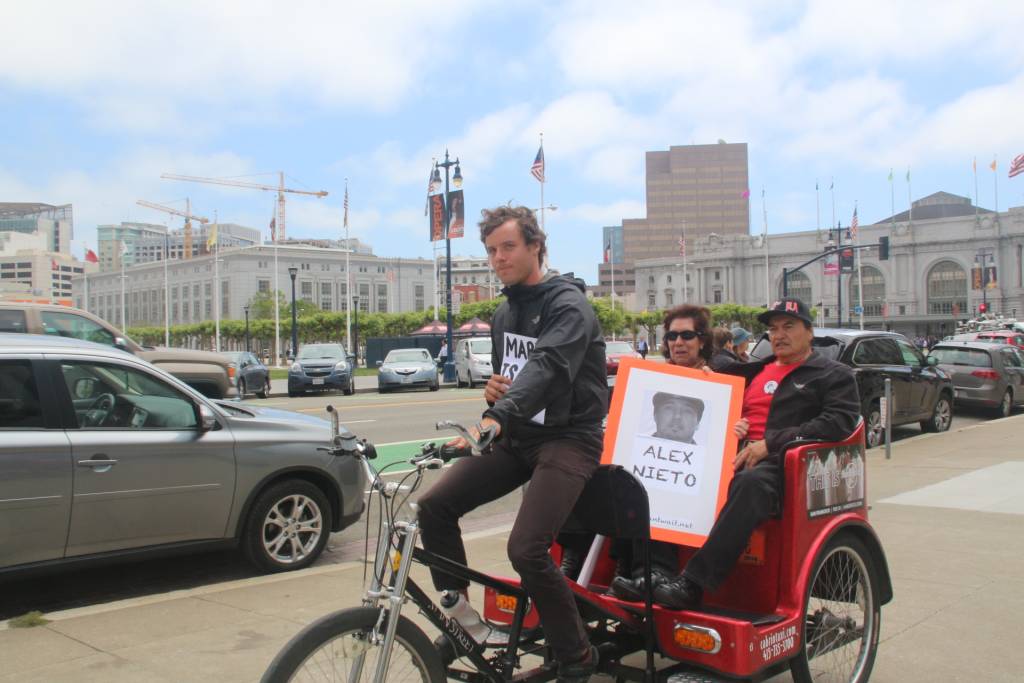 Brenda Rodriguez is one of the many young women here with their toddlers, "I am scared, I am scared of my three year old son. How can twelve armed police officers surround someone pointing a gun at one guy? I wouldn't have dropped the knife too because I would be scared too," said Rodriguez "The way the treated people, even reporters on Friday, shows that they don't care for people or human life, they just don't"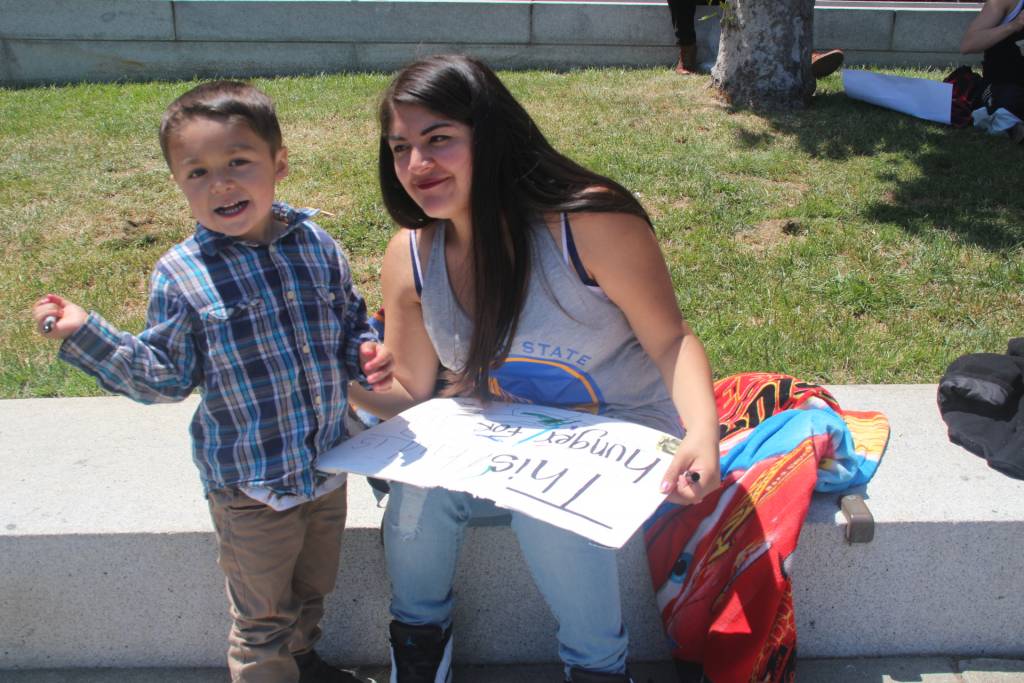 Benjamin Bac Sierra, an english teacher at City College and an activist with Amor for Alex Nieto, led a march around city hall "When ever you all have the energy please join us, we are doing 18 laps one for each day the Frisco 5 went hungry" Bac Sierra said.
The Frisco 5 – Edwin Lindo, Ilyach Sato, Ike Pinkston, Maria Cristina Gutierrez & Sellassie Blackwell – are still at the University of California, San Francisco Medical Center as they recover under observation.
This is day one of 17 days of action planned to build pressure on Mayor Ed Lee to fire Chief Suhr.