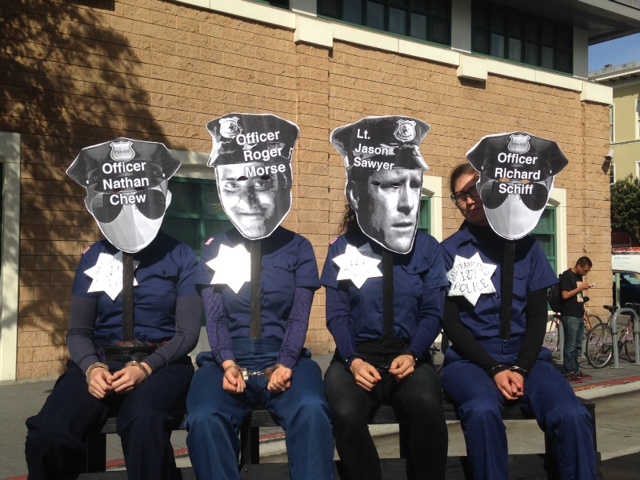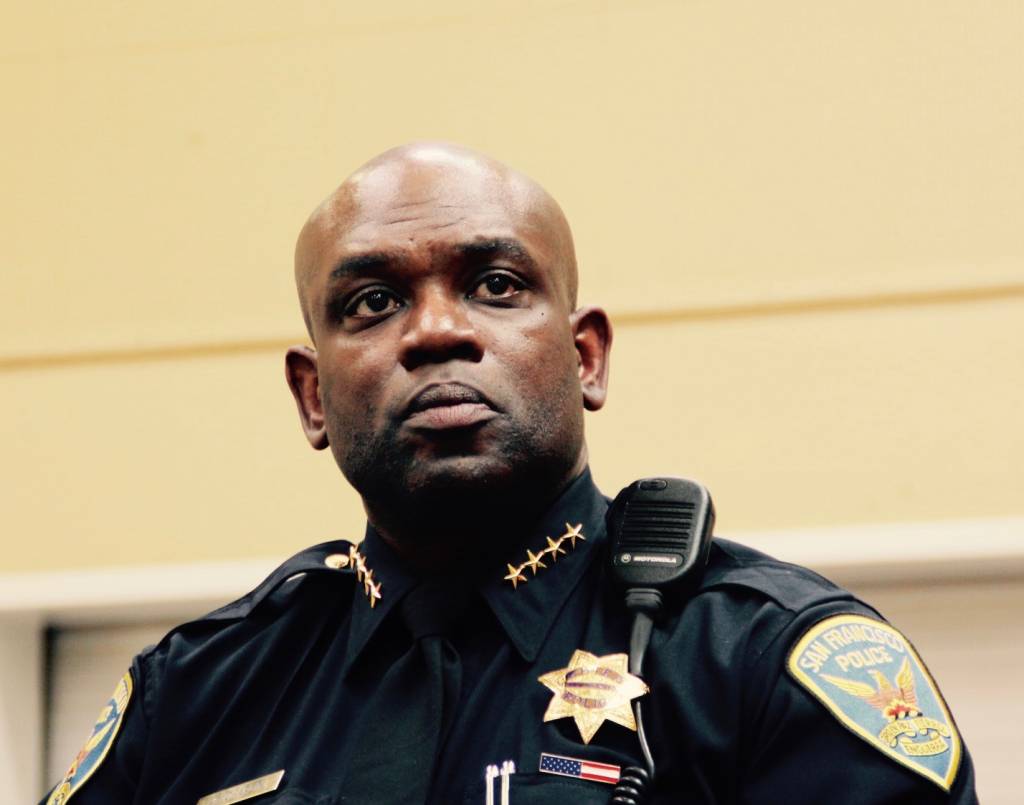 San Francisco new police chief didn't mince his words while speaking at a meeting arranged by NAACP and Brothers Against Guns, a San Francisco organization that aims to end violence. Around 100 community members attended the meeting at the Third Baptist Church of San Francisco.
Chief Toney Chaplin took charge on Thursday after the resignation of Chief Greg Suhr following the fatal shooting of 29-year-old Jessica Williams in the Bayview District and several months of community protests and demands for his ouster.
Chaplain spoke of the need for change — and hinted that he was willing to look at the Williams' killing as a crime.
"I want to tell you this, I've spoken to Williams' mother, in fact, I just spoke to her an hour and a half ago before coming here. She's a grieving mother and I told her the head of my homicide department is at your disposal, call him anytime," Chaplain told 48hills. "I have told my officers as well, no matter what happened, this is the victim here, she's lost her daughter and we need to be aware of that. I am going to sit down with the mother and make sure she has what she needs, she is the victim here and she needs our time, concern and commitment while she grieves."
Rev. Amos Brown, president of NAACP San Francisco, introduced Chief Chaplin. "I am very pleased to say, from the inception of the conversation (with Chaplin) our now chief has been engaged, sincere and forthcoming," he said, "He knows his way around the community and he's part of the people."
Chaplin was careful not to be too critical of former Chief Suhr (who after all promoted Chaplin to the command staff).
"There's a lot of reform work that had already started under the former Chief Greg Suhr and there's a lot that needs to be done," Chaplin said "We've got to this point where we have officers of color within the police department and I know how hard the community and those before me have fought for this, so what I would like to see is more young people of color joining the police force. We need you."
Chaplin spoke about being an officer of color himself and getting the opportunity to work as chief of police for the city and the need for more young African American men and women to join the police force. "You can't change anything from the outside," he said. "We fought hard to get into these positions and of course to turn our backs on that would be travesty and we would be walking over the graves of those who fought for us to be able to wear this uniform, to be firefighters, to be police officers, to be teachers, nurses, and doctors."
SFPD Chief Toney Chaplin addresses young children of color "We need more people of color in our police force" pic.twitter.com/OoxfdvKaI0

— 48 Hills (@48hills) May 22, 2016
The meeting was held to introduce Chief Chaplin to the community and engage on his plans for the department. The meeting that lasted about two hours saw support for Chief Chaplin as he promised big changes: "I promise you, there's a lot coming, a lot coming and it's going to be good," Chaplin said.
But Chaplin faces some very serious challenges — including the need to reduce the influence the Police Officers Association has in the department and to convince the public that the department will no longer allow officers to break the rules and kill people with impunity.
And he will have to address the issue of whether cops should be given Tasers — something Suhr was pushing but many community leaders opposed.
Chaplin said he was looking forward to working with the Mario Woods Coalition — but he's going to have to do better than that. The officers who killed Woods, the video suggests, broke the existing policies, and a police chief who wants community credibility is going to have to show that he's willing to fire officers who kill people without justification.
The new chief had kind words for protesters: "Can I say you don't have the right to protest? No, I can't because these are the kinds of action that enabled someone like me to be sitting here in front of you wearing this uniform. I want to speak to everyone, I want to get everyone on board, those who agree and those you do not, we need to come together and mend this."
Chaplin referred to the Frisco 5 – the five San Francisco residents that went on a 17-day hunger strike to demand resignation of Chief Suhr – as one of the groups, he intends to work with
Chaplin said that body cameras for officers are one of his top priorities. "Again, the big thing is body cameras so that when there's a question we may be able to get the answer," Chaplin said.
However, last November two Alameda County Sheriff's were caught on camera beating Stanislaus Petrov who was suspected of stealing a car; the officers are accused of turning off their body cameras before the assault.
"Body cameras are not going to solve all our problems," Chaplain clarified. "But they can give us a look at what happened and if we can't see clearly we can hear it. Studies have shown that people on both sides of the camera behave differently."
According to Chaplin, one of the most important things he would like to tackle as chief is the use of force policies "Re-engineering how, when and where we use force is going to be the centerpiece of a lot of our reforms,"
"You are talking about a use of force policy that has been in effect for over two decades and it has not been changed. Now for the first time we are on the cusp of those changes," Chaplin said as the audience responded with applause. Chaplin then chalked down the delays in changing the use of force policy to the fact that it's a multi-stakeholder process. "We wanna make sure we get it right and we will get it right," he said.
One of those stakeholders is the police union, which has a horrible record in working with anyone on any changes in use-of-force rules. Getting it right will mean defying the association — and if the new chief can't do that, he will lose any credibility as a reformer.
On racist police officers, Chaplin said he was determined to push implicit bias training and more. "We are fully committed to telling our officers 'hey, listen you have some biases we all do but it's important not to act on them'. I will say it again, I don't care what color you are, our job is to ensure that we serve and protect you and that our quality of service doesn't differentiate or act differently for what color your skin is.
"The folks that don't share our values of equality, of unbiased policing need to go. They have no place in SFPD."