ALL EARS Why July? This month seems especially full of experimental, experiential, and just plain extra-lovely live music, much of it contemporary. SF has this kind of thing all year round of course, from last month's Switchboard Festival at Brava Theater to the stunning (and almost impossible to get into) Soundbox. But for those looking to step into a warm womb of acoustical hijinks in this wintry month, here's a brief guide. (For more great adventurous listening, check out the Lab, the Center for New Music, SFJazz, and the SF Conservatory of Music.)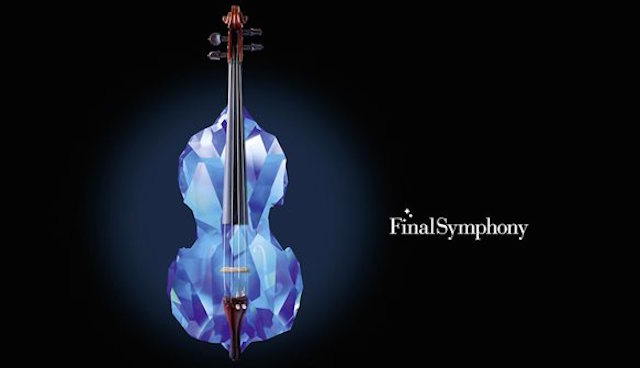 SUMMER IN THE CITY (THROUGH JULY)
Get your feet wet (no chills, please!) with this peppy little series from the SF Symphony folks. Summer in the City may seem on the popper side — but let's face it, hearing Beethoven's monumental, ecstatic Ninth Symphony (Fri/8 and Sat/9) performed by the SF Symphony is a real treat. I'm particularly jazzed for An Evening in Paris with Madeleine Peyroux (Thu/21) who honed her guitar chops busking the Parisian boulevards, and A Russian Celebration (Fri/22), in which you get soaring Shostakovich, Rachmaninoff, and Tchaikovsky. Also, the lovely, global-lounge-y champagne sounds of Pink Martini (Thu/28 and Fri/29) are always cool. The Symphony is also canny enough to hop on the soundtrack train, packing 'em in for glorious symphony accompaniment to Ratatouille (Sat/16 and Sun/17), Star Trek: 50th Anniversary Celebration (Thu/14 and Fri/15), and legendary videogame Final Fantasy VI, VII, and X (Wed/27). Check out more Summer in the City here.
SOUNDWAVE FESTIVAL (THROUGH THE SUMMER)
This biennial festival blows most others out of the water, both in length — it runs throughout the summer and sometimes beyond — and depth. This year there's a sonic-architectural takeover of Fort Mason (check it out until July 10), a "Subliminal Cities" club night at the Cal Academy of Sciences, "Sounding Bodies" and "Invisible Fortress at Grace Cathedral, and the really cool AudiBus which takes you on a tour of the city, but sonically. Check out the full program here.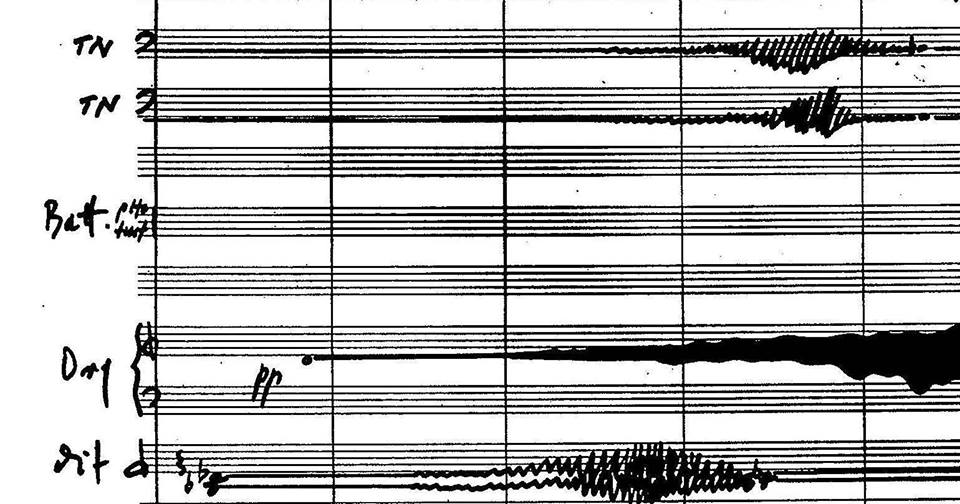 sfSOUND FESTIVAL (JULY 8-10)
This is the annual freak out for contemporary music lovers (well, one of them anyway) — and if the massive interest in the SFSound organization's Tape Music Festival earlier this year is any indication, you might want to get there early all three days to snag a seat (or bring an inflatable). Held in the gorgeous Gray Area space (the former Grand Cinema in the Mission), the sfSound Fest takes as its theme "[NOTATIONS | ORIENTATIONS ]" — "A three-concert celebration of 20th and 21st century music covering a wide range of graphical notation performed by some of the most passionate interpreters of such music in the Bay Area." There are dozens of performances of works by tons of forward-thinking (and literal-notating) composers, including Earl Browne, Paulin Olivieros, Steve Reich, Morton Feldman, and more. Check out more here.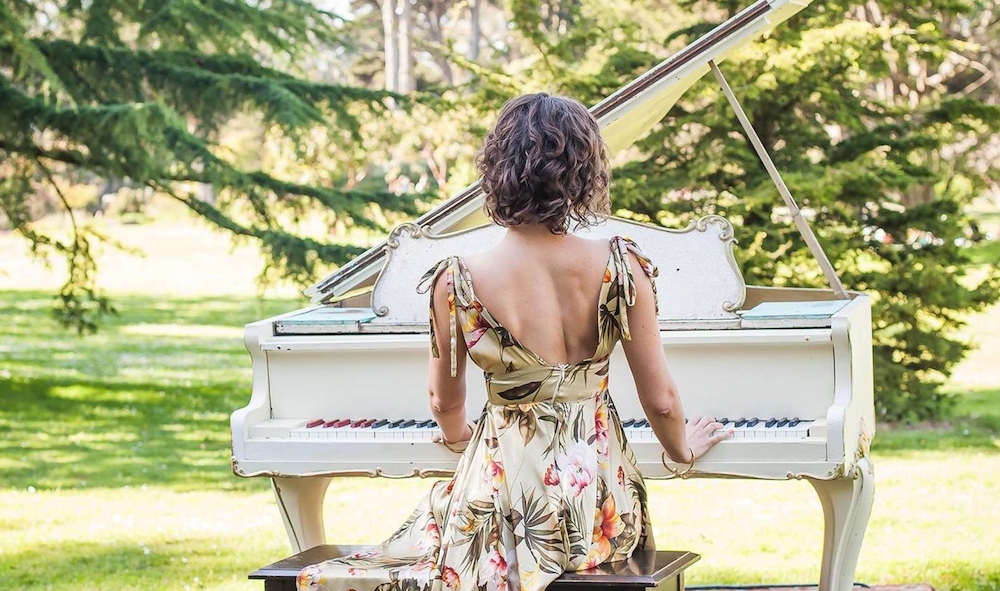 FLOWER PIANO
I went to this last year and it was one of the truly loveliest things I've encountered. And so simple: place 12 pianos throughout the 55-acre SF Botanical Gardens grounds, and allow whoever wants to to play them. The result? Professional duets, kids goofing around, flush-faced adults reliving the anxiety and joy of their childhood recital years, groups of enraptured listeners strewn at the bases of large trees. More info here.
PHONO DEL SOL (JULY 9)
The city's chillest annual musical festival — hey, some local people are actually playing! — might be bursting at the seams this year with great talent, including The She's, Hot Flash Geat Wave, Chairlift, Adam Vida, Alvvays, and many more. Also: skateboarding! Food! Sunshine (we hope!). All held in Potrero del Sol Park, natch. Check out more about the fest here.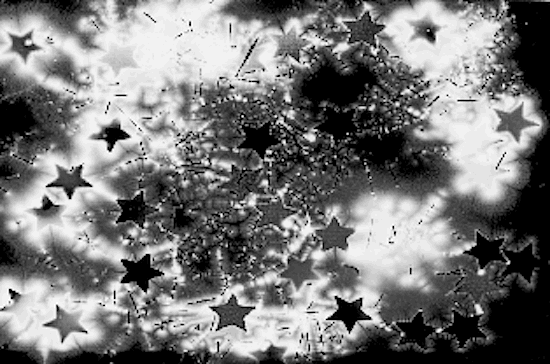 UNSEEN (JULY 23 AND BIWEEKLY)
This insanely clever series by our very own 48 Hills web developer Matt Fisher pairs up local live visual projection artists with live musicmakers — and there is a real thirst for that, if recent sold-out happenings are any indication. The inspired pairings take the Gray Area building into other acoustic-visual dimensions. July 23 sees guests Wobbly,
Bill Thibault, Kerry Laitala, and Cyrus Tabar. More info here.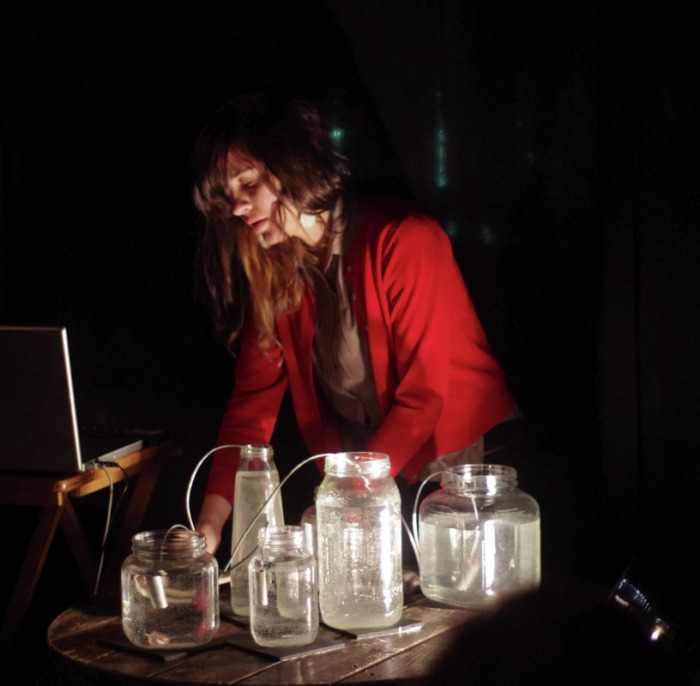 DRUMMER'S SECRET HANDSHAKE #2,   (July 20)
Secrets! There is an awesome new experimental music series happening in the Upper Haigh, deep within the Red Victorian. Here's the scoop for the July edition: Drummer's Secret Handshake #2 (percussionist performing an action entitled "Economimesis"), John Krausbauer and David Kendall (wondrous washes of noise), and Danishta Rivero ("It's no longer a question of whether you're a brain in a jar, but what qualia is the jar made of and is the brain yours alone? Danishta Rivero pokes pitch dark fun at these questions, probing an actual jar filled with CSF and surrounding lightforms. Using multivalent circuits and specialized contractions of the laryngopharynx, Rivero agitates rods of Corti, gypsum, superior temporal gyrus, glass, epidermis, and concrete in stochastic sympathy. If during her performance you remain unaware of any jar, continue to row row row, gently.) How heady, how rad. Check out more info here.