The fury over Trump's Muslim ban moved to the tech industry today as thousands of Google workers in San Francisco, Seattle and Mountainview walked out of work in protest.
Tech workers have not been the most active group politically, and voter registration data that I've looked at shows that many of the recent newcomers to the city who have moved into neighborhoods like the Mission aren't registering to vote.
But Trump's recent order has activated a lot of people: There were a lot of folks at SFO this weekend who are not regular rally-goers, and the tech industry has a lot of immigrant workers.
The people in the streets today were a different demographic than some immigrant groups in the city: Many of the immigrants who work at Google get good salaries and have legal documentation. But even they are worried – and the US citizens who work with them are worried, too.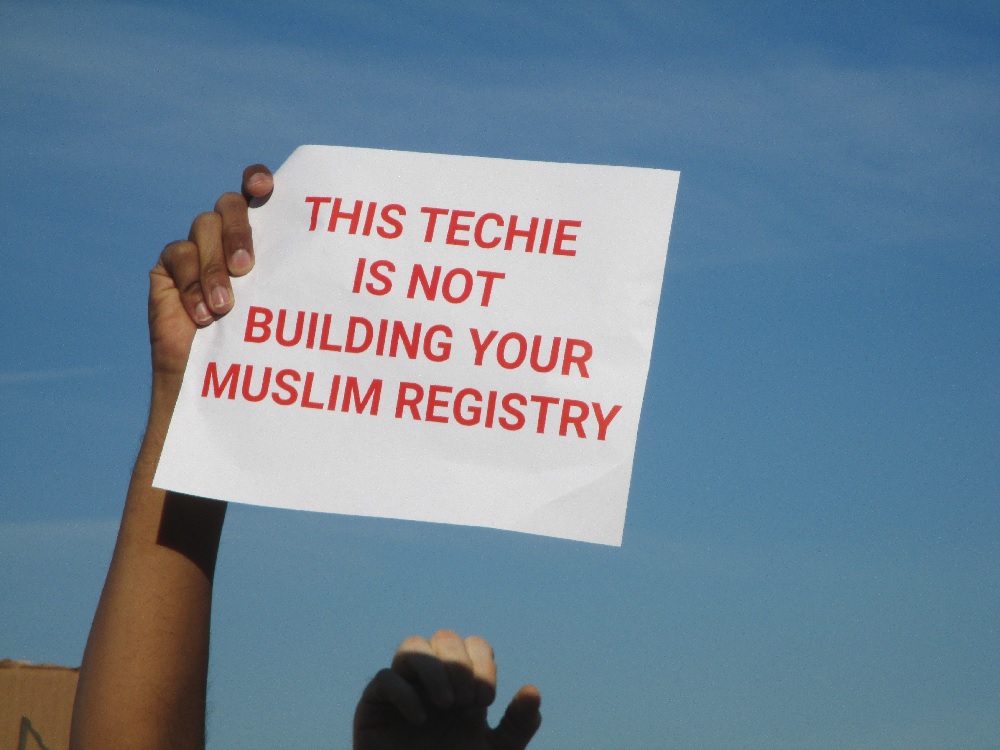 Trump has said that he won't (immediately) be deporting or blocking people who have Green Cards. But a lot of tech workers are here on other types of visas – and it's unclear what the next step out of the White House will be.
"I'm upset about it," a worker named David, who like most at the protest didn't want to be identified by his full name. "We are all originally immigrants, and this ban is unconstitutional."
And in a nod to how quickly protests can be organized these days, today's walkout (which had the full support of Google management) happened almost spontaneously. An internal email went around at about 10:30 this morning, the protesters told me, and by 3pm, the Embarcadero across from Google's SF office was packed.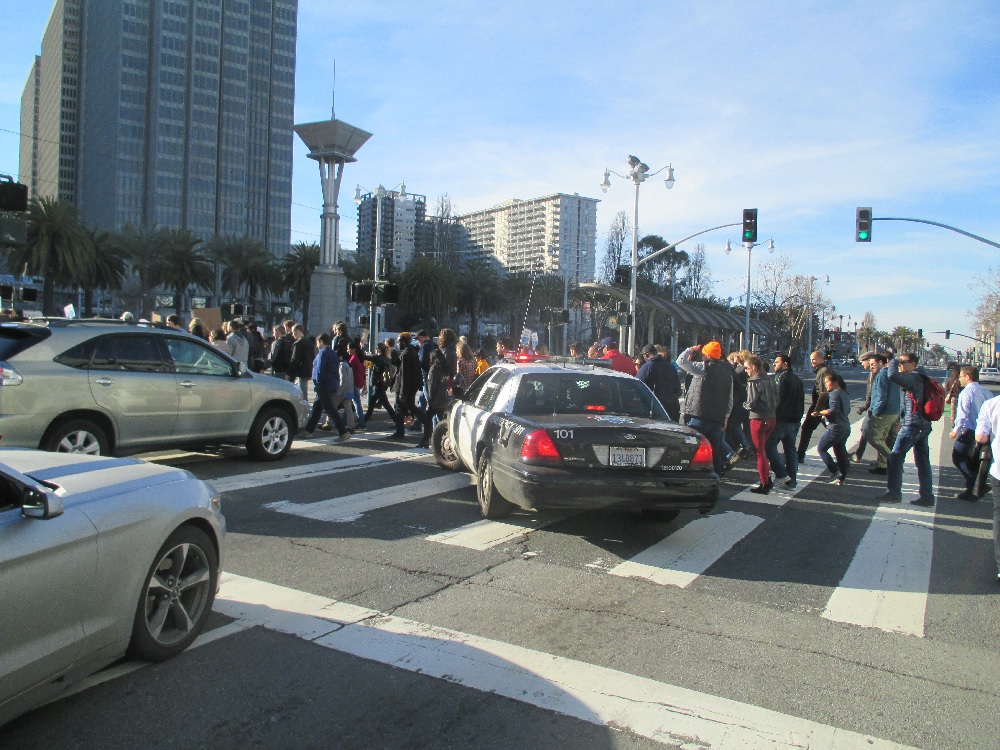 There was a huge rally at the Googleplex in Mountainview, and another in Seattle.
The protest had no clear leaders; chants were somewhat spontaneous. At one point, everyone started to march toward the Ferry Building, and the police blocked off the road to let the March cross the road.
After a short loop, they all went back to work.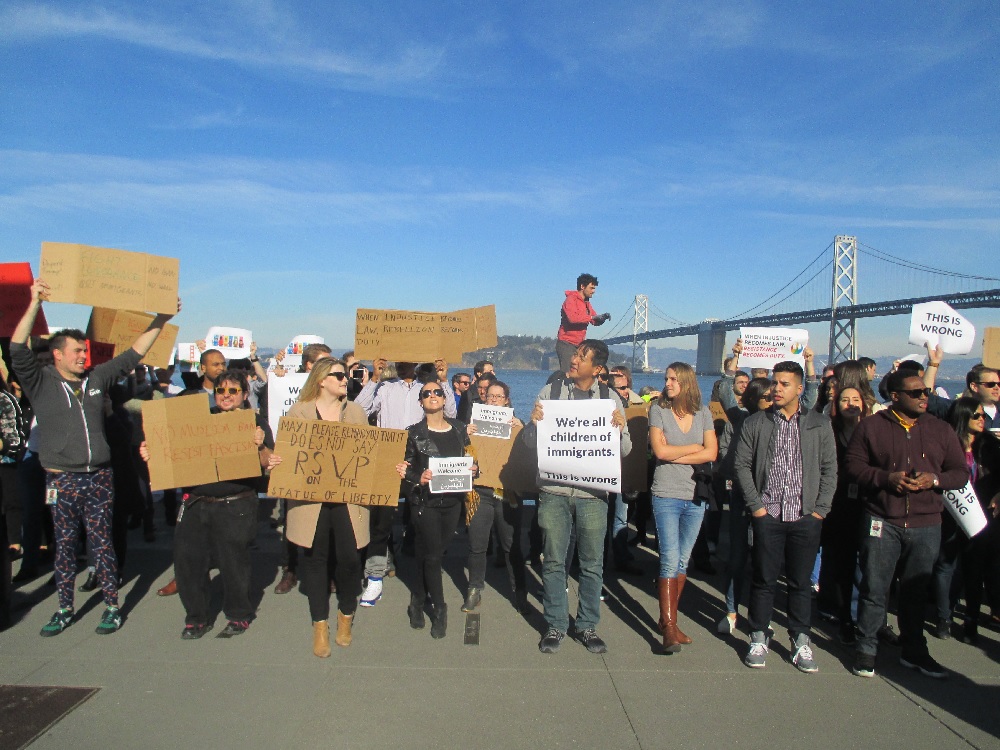 Progressives in San Francisco have not always made political connections with tech workers, for a lot of complex reasons (including, of course, displacement and in a few cases, some very bad attitudes).
But we are in a different world now, and if we can all get together fighting Trump on the Muslim ban, maybe there's more common ground. Protests lead to political education and coalitions; there's always hope, and in the Age of Trump we need all we can get.