Phil Burton, the legendary politician who created the Golden Gate National Recreation Era and helped define the modern US Congress, lost his first race for state Assembly in 1954. He ran again two years later, and won.
Willie Brown, the legendary Assembly speaker and San Francisco mayor, lost his first race for state Assembly in 1962. He ran again two years later, and won.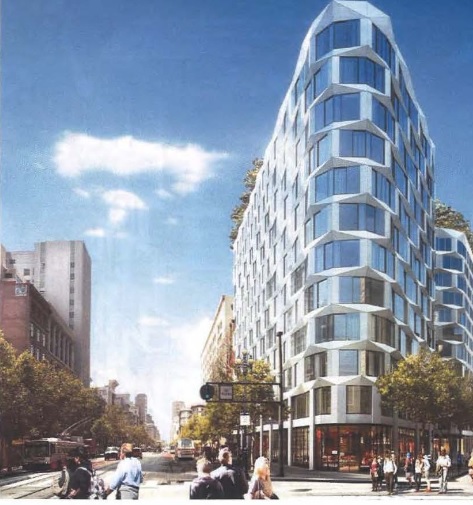 More recently, Ro Khanna lost his first two races for Congress, to Tom Lantos and Mike Honda. But he kept running, and finally won.
So why do we now have this habit in San Francisco of allowing people who win one race for state office to get a pass for the rest of their careers?
Why are there so few primary races?
I get the power of incumbency. I get the fundraising advantage that any sitting member of the state Legislature enjoys. I get that everyone who wins in SF is a Democrat, and Democrats don't like to challenge Democrats.
But Mark Leno took on and beat incumbent Carole Migden for state Senate. It's possible.
I say this because no Democrat even bothered to file against Assemblymember David Chiu last fall. Chiu has ten more years in office, if he decides to stay; based on local tradition, he will get a total pass no matter what he does.
Wiener gets 12 years in the state Senate – if nobody challenges him.
What has Chiu done to help San Francisco? Find me an example. What leadership role is he playing on, say, Prop. 13 reform, giving cities the right to pass effective tenant law and raise revenue… Is he really doing the job?
Hard to know, of course, since the local news media have been so badly decimated that hardly anyone covers Sacramento on a daily basis.
Chiu narrowly beat David Campos. Wiener narrowly beat Jane Kim. Neither one will ever be accountable if there's not at least the possibility that they have something less than an inviolable tenure for the next decade or more.
BTW: Brown seems to be the only one close to Mayor Lee who recognizes how serious the threat to the city's finances might be:
To a businessman like Trump, money is both a tool and a weapon. He has no problem with using federal funding for either purpose.

No matter how loudly local and state politicians scream and threaten court actions as he picks his fights, Trump will have the upper hand. Thanks to our reliance on federal funds for AIDS care, homelessness relief, Muni, housing and countless other programs — as a county as well as a city — San Francisco is extremely vulnerable.
And Brown's pal Ed Lee seems to be ignoring that reality.
The future of a corner of the Tenderloin that is sacred history to the LGBT (especially T) community is heading to the Board of Supes Tuesday/31 with the appeal of a project that would demolish four buildings in what queer activists hope can become a Compton's Historic District.
The project at Market and Turk would create 242 new market rate housing units and 232 hotel rooms in the heart of what was once a part of town where gay and trans people gathered – and hid out from the cops and sometimes fought back.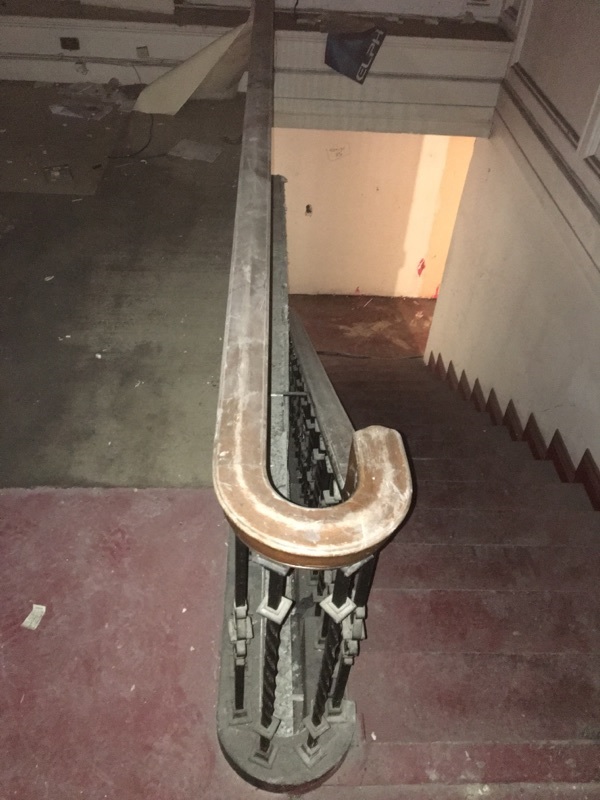 There's some amazing bits of history here, including a series of tunnels where, reports say, gay and trans men used to hide out when the police raided the bars upstairs.
The foes of the project say it will impact their efforts to create a Compton's Historic District, where trans-run clubs and businesses could operate. There's an application pending with the federal government, which created a Stonewall National Monument in the Christopher Street area where the Stonewall uprising took place.
The Compton's Historic Committee wants the five-block area around Turk, Taylor, Mason and Market designated as a trans-friendly district and have asked the project sponsor to replace one-for-one the 4,000 square feet of historic space that will be demolished.
The developer has already negotiated a community benefits agreement that includes free rent for a nonprofit and reduced rent for local ground floor retail, as well as a job-training program for Tenderloin residents who want to work in the new hotel.
Two organizations signed the CBA – The Tenderloin Neighborhood Development Corp. and the Tenderloin Housing Clinic, which would get $300,000 to run the job-training program.
Both agreed to support the project.
The vote will be interesting: It's rare for the Supes to overturn an environmental declaration by City Planning, but in this case there are historic issues and LBGT issues – and I wonder where the newly elected District 8 supervisor will come down.
(The supes can't say in advance what their position is on these appeals, since they are quasi-judicial in nature.)
The issue is set for 3pm in the board chambers.
Why are you paying so much for health insurance? Why do the rates go up every year? A 2015 law, SB 546, requires insurance companies to be more transparent about how they set rates – and requires them to hold a public hearing once a year on how rate hikes impact the rest of us.
It's also a chance for people to rally for a single-payer system that would lead to far lower costs.
This year's hearing is Wed/1 at the Milton Marks Auditorium in the State Building, 450 Golden Gate. It starts at 3pm and will go to 6pm.
Should be fascinating.
The Chron reports that the city considers the Leaning Tower of Soma to be perfectly safe for occupancy, but the Government Audit and Oversight Committee is meeting Thursday/2 to continue its investigation into building standards in seismic safety zones (which is politics for Millenium Tower). Sup. Aaron Peskin has been on this one, and since the city now says it's just fine, I suspect he will have some sharp questions. 9:30 am, Room 250 City Hall.