ONSTAGE For six years, UnderCover Presents has shaped the fortunes of local musicians by staging epic one-night music festivals that are equal parts tribute and showcase. The idea is deceptively simple: take a classic album, and reinterpret it with a different local band performing each track in their own style. You'll hear a Balkan brass band rendition followed by a fusion of hip-hop and chamber music — and find yourself singing along to both because you already know the words.
That's the magic of UnderCover: You may come for the album, but you'll leave with six new favorite bands from genres you never knew existed. It's several shows at once, augmented by a bit of stagecraft and a deep, infectious love for source material.
Next week, Feb 16-18, UnderCover takes on its first hip-hop album with The Miseducation of Lauryn Hill at YBCA, and the team is bringing everything it's got to do it justice. Fifteen bands from 15 genres will celebrate Lauryn Hill's classic, one-and-only studio album, from 1998, under the music direction of Meklit, an Ethio-American singer-songwriter and globe-trotting powerhouse in her own right. Among many highlights, the lineup includes Oakland hip-hop legend Kev Choice, who has served as Hill's music director in addition to fronting his own well-known jazz-funk big band. 
(The event is part of the Clas/sick Hip Hop Festival, a powerhouse double bill of UnderCover and choreographer Amy O'Neal's breakdance-centered "Opposing Forces," which runs February 16-18 at Yerba Buena Center for the Arts (YBCA). You may want to get your tickets now.) 
We sat down with Meklit and UnderCover founder Lyz Luke to talk about the impact the UnderCover series has on local music, and how it's managed to raise the bar again with Miseducation.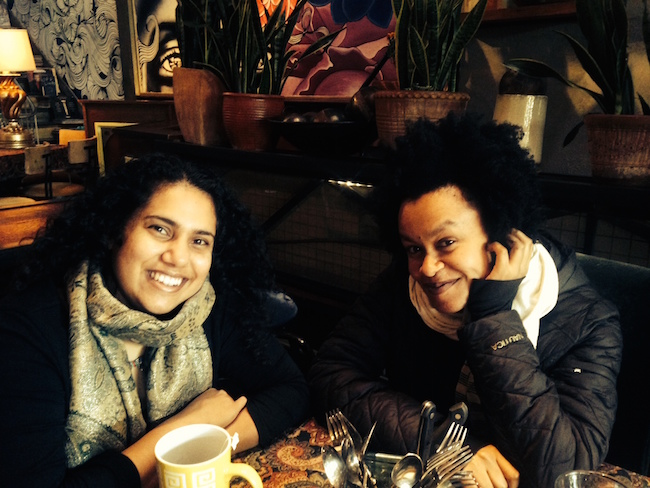 48 HILLS What about UnderCover makes it so different from other shows in the Bay Area?
LYZ LUKE UnderCover's really unique because we don't book the major headliners. Larger acts like Fantastic Negrito are not on our lineup. These are the underdogs who are usually playing the Red Poppy Art House in front of 50 people, but by being part of UnderCover, they get to be in front of 1200. It's kind of a make-it-or-break-it moment.
MEKLIT All of the bands bring not only their passion for that music or their passion for a particular song, but also whatever was going on in their life when they were listening to that music, however they were transforming as people, however they were becoming the musicians that they are. All that comes into the show, and you realize that people are not just playing a song, they're playing a piece of their life, and they're playing an era. They're playing a part of how we've redefined ourselves through music.
48H How did UnderCover get its start, and what explains its staying power?
LL The first time we did UnderCover, we thought it would be a one-off. We did The Velvet Underground & Nico, and Meklit was actually in the original lineup. It had that cool factor that a lot of New York shows have: There was a line around the block, people didn't really know what was happening. At the last minute, we had Liz Phair and Stephan Jenkins join the bill.
Going backstage was the shocking part: People were introducing themselves to each other left and right. The musicians in all these different genres have so much respect for each other, but they never get in the same room. During that project, people started collaborating, both for the show and beyond. It brought together this sense of community and excitement I had not seen at a local bands show, or even a festival. I haven't seen anything that's even come close to it.
48H Give us some examples of the impact UnderCover has on the bands that participate.
LL I think Con Brio is a really great example. They covered an instrumental song [for the Stand! tribute show], and they wrote lyrics for it. I went to their next show after UnderCover, and people were singing along to that track. That made me realize this is working, when the whole front row were people who came from the UnderCover tribute.
Con Brio, Zakiya Harris, and Midtown Social all played the Stern Grove Festival almost immediately after they made an imprint with UnderCover. I feel good about playing a small role in getting them in front of the right people.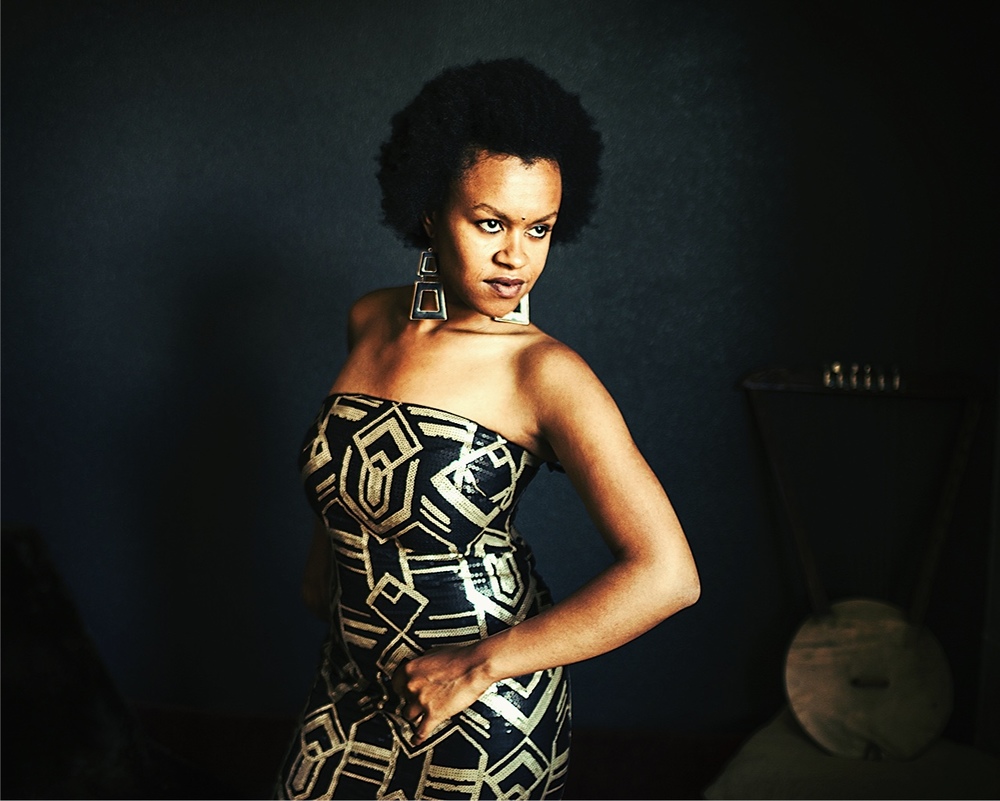 48H How did the idea to do Miseducation come about?
MEKLIT I was involved in the first UnderCover, and even then I was like, "What album would I do if I were music director?" And this was literally the only album I could think of. It was so obvious to me that we needed to do it.
48H Tell us about the significance of Miseducation in your life.
MEKLIT It came out the month before I went to college. I got to university, and my life was turned upside down. It was a really hard year. When a song or an album hits you, and you're 18 and struggling, you need that voice at your back. This album was that voice at my back because it said something that allowed you to be big in yourself, no matter what was going on around you. It reached for roots. As a woman, it let you define the stories that speak your own life. So I needed it, I needed this record.
48H Meklit, you've recently toured with other artists of East African descent as part of The Nile Project and crafted your own reinterpretations of Ethio-Jazz. How are you bringing that aspect of your work to Miseducation?
MEKLIT As I've travelled, I've seen that hip-hop is always open to whatever poetic tradition it touches. When you go to Egypt, they're bringing a training of classical Arabic poetry to hip-hop. Or when you go to Ethiopia, they're bringing wax and gold, the deep double entendre that is in the traditional poetry. I've seen Ms. Lauryn Hill recently, and she brought a lot of Afrobeat into her interpretations of her own songs. Kev Choice is one of the artists on [the UnderCover] record, and he was her Music Director for a year, and he said she was listening to tons of Ethio-Jazz — musicians who were my touchstones.
So I really wanted to think about the global nature of hip hop, and how the Bay Area is global in its creative voices. There are a lot of global voices in this lineup, and that was very intentional. It's saying, "This is who we are, as the Bay Area."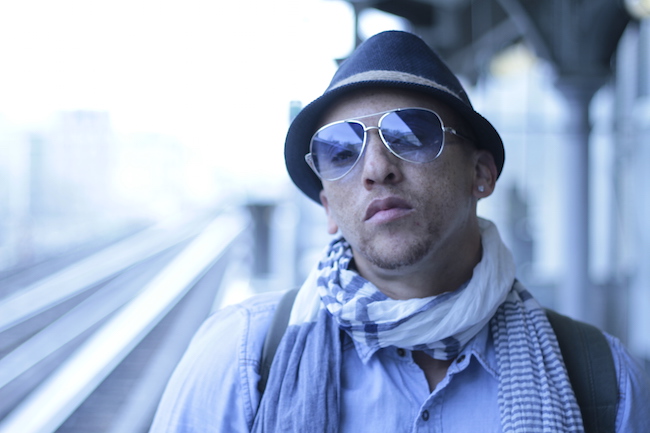 48H How was the lineup selected?
LL The music director always has final say, but UnderCover gives a few guidelines for picking the lineup. Number one is what Meklit said about this album transforming her life. We want that feeling for every single band because they do put that energy into the show. Number two: I want every single person in the audience to find someone onstage who they can identify with. I love the range of ages, races, socioeconomic backgrounds, and sexual identifications we see in our audiences, and I want to make sure we mirror that.
Another thing I want to highlight about the Ms. Lauryn Hill tribute: I am so proud of the badass females working on this production. Between the two of us, Art Director Rachel Znerold, Stage Manager Arielle DeLeon, and Piper Payne, who's doing the mastering, there are some serious movers and shakers who happen to be women. And it goes back to Ms. Lauryn Hill being so fiercely independent at a time when we were establishing our independence as young women.
MEKLIT There are also so many female MCs on this tribute: Xiomara; Babii Cris, a 23-year-old MC who has produced two records, back to front, on her own; MADlines; Aima the Dreamer. And in terms of women bandleaders, there's Shaina Evoniuk with Cosa Nostra Strings, myself, Faye Carol, and more.
48H Can you give us some highlights from the other artists who are participating? Any unexpected interpretations?
MEKLIT Inspector Gadje Balkan Brass is a 14-piece brass band, and they have this epic, cinematic interpretation of "Forgive Them Father" that features MC Sandman, who has totally reinterpreted the lyrics so that they're relevant to right now.
The Dynamic Miss Faye Carol is doing "Can't Take My Eyes Off of You." If you've never heard somebody scat so you wanted to jump out of your seat — Faye will make you do that. What she does is hip-hop before hip-hop had that name.
LL Vocal Rush is a multiple-award-winning a cappella group from the Oakland School for the Arts, and they're doing "The Miseducation of Lauryn Hill." None of them were born when this album was released. Some of them were probably conceived to it! That's my highlight, I'd say.
MEKLIT And then I re-did the album's skit-like interludes with them. I went to the school and asked them the same questions, so we had our conversations about love, and four female artists from the show are scoring them.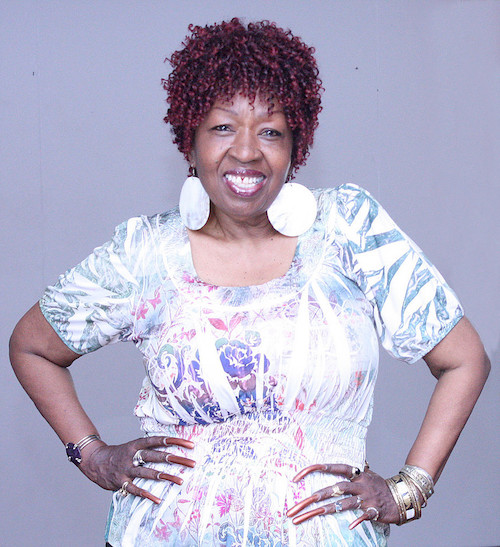 48H Do you have any other collaborations to highlight?
MEKLIT This is the cornerstone of YBCA's Clas/sick Hip Hop Festival, which investigates the impact of hip hop in the community and the world. YBCA has remade itself in the last few years as a citizen institution, thinking about the role artists play in coalescing communities and incubating social change. I do a lot of work with arts and culture organizations all over the US, East Africa, and the UK, and YBCA is really a thought leader in that.
LL Rachel Znerold is our Art Director. And if you've noticed that our shows are looking more and more high production — that's her working on a shoestring budget.
She's working with a 17-year-old filmmaker from the SF School of the Arts named Phil Elleston, II. He's running around all over the Bay Area getting shots of a barbershop, the corner store, dancers, protests, and just feeling out where you get your education outside of school.
48H Is it getting harder to be a musician in the Bay Area? What is the best way for our readers to support local artists?
LL At UnderCover, we make everyone take a pledge to support local music by going to see live shows, buying merchandise, and telling people what a great time you had. We're competing not just against nationally touring acts, but against Netflix and people wanting to be more inwards instead of outwards. Every UnderCover show without fail I stand at the edge of the stage or by the exit, and people are just sobbing. There's a release because they haven't felt that sense of community in so long. Just be open to community is the biggest thing, and honor how music builds community.
48H Does UnderCover have other upcoming shows you want our readers to know about?
LL In the first weekend of June we are doing a 50-year anniversary tribute to Sgt. Pepper's Lonely Hearts Club Band at The UC Theatre.
I'm also working on an initiative to change the funding for Oakland arts organizations and individual artist grants. Over the past 10 years, the City of Oakland's funding for the arts has been cut by 50 percent while applications for funding have increased by 50-60 percent in every category. So over the next few months, I'm mobilizing a huge roster of artists to speak up about the annual budget.
UNDERCOVER PRESENTS: A TRIBUTE TO THE MISEDUCATION OF LAURYN HILL
FEB 16-18, 9:30pm, $35-45
YBCA, SF. 
Tickets and more info here 
Register here for free admission.