Around a dozen supporters and family members attended the first court hearing at the federal courthouse for Can v City and County of San Francisco. Luis Demetrio Gongora Pat, a 45-year-old Yucatec Mayan man, was fatally shot by San Francisco Police Department officers Sgt. Nate Steger and Officer Michael Mellone on April 7, 2016.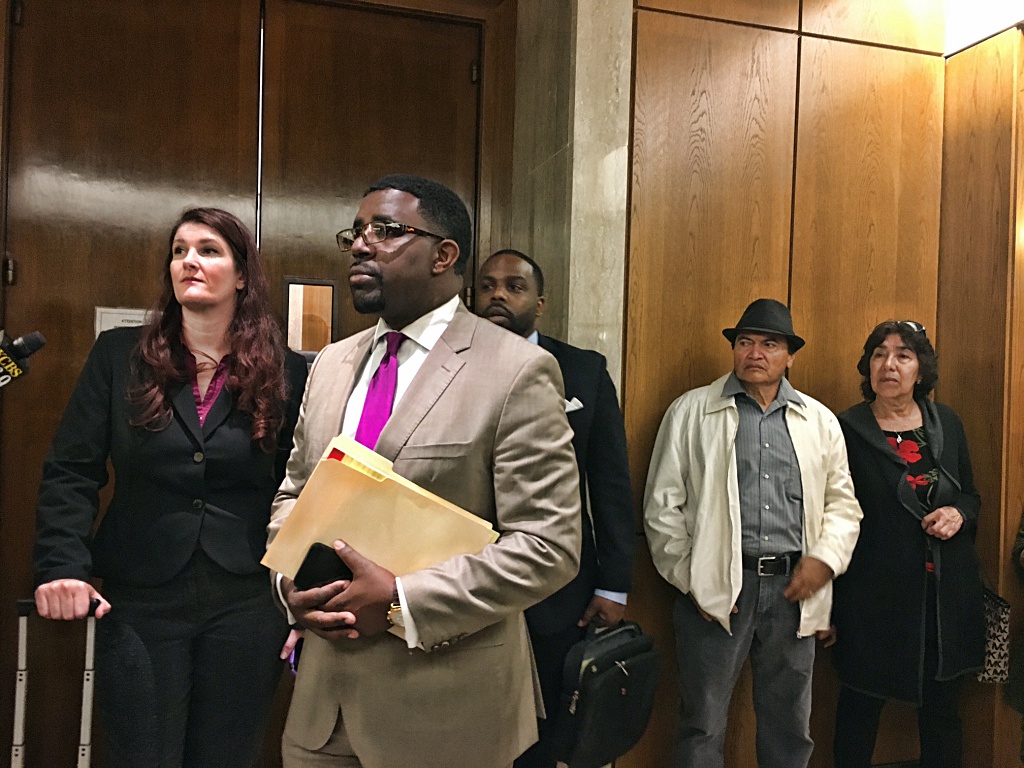 A federal judge set the trial date for October 22, 2018, for the civil suit brought by Gongora's family against the San Francisco Police Department.
Crowd of supporters including parents of Alex Nieto, who was fatally shot by SFPD officers in 2014, grimaced as San Francisco Deputy City Attorney Sean Connolly, who is representing the officers, told Federal Judge Thelton Henderson that the mutually agreed trail date is set so far-out because "several officer-involved shooting cases are pending in front of the court."
Adante Pointer, a civil rights attorney representing Gongora's family, said his office was prepared to bring justice for the family. He said he and his associates will be working over the next 20 months to interview witnesses, review evidence and speak with police practices experts.
'No discovery'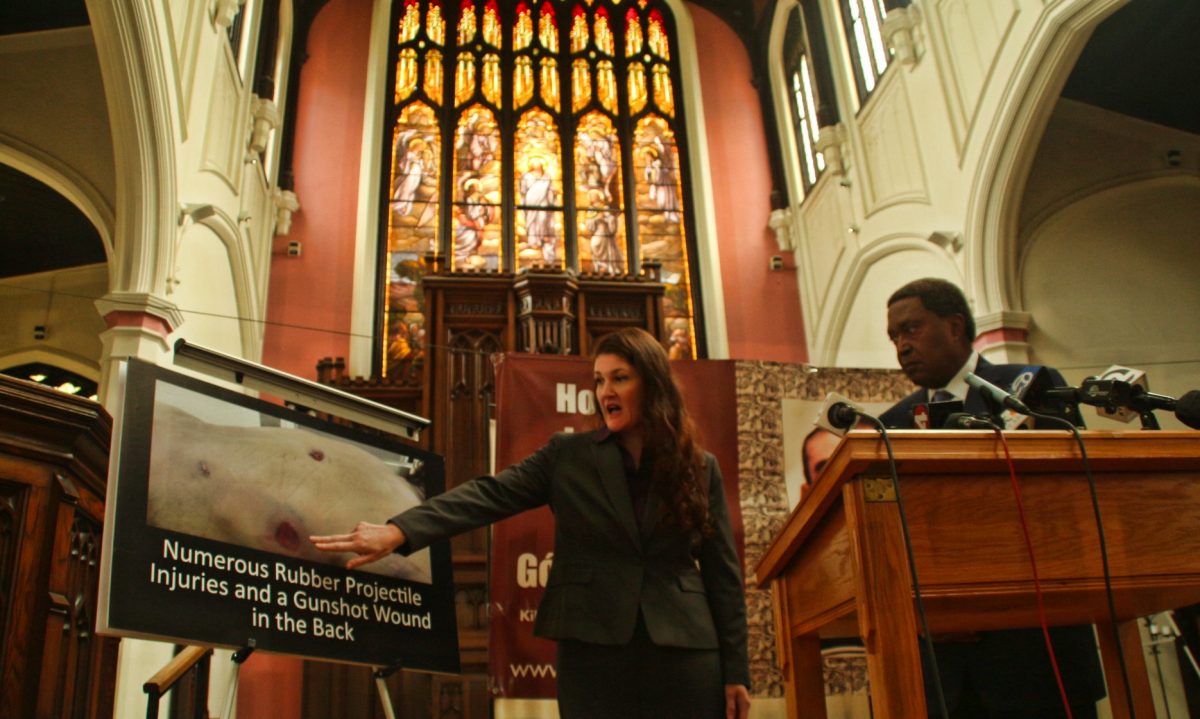 During the hearing, Pointer told Judge Henderson that there has been no discovery in the case. Discovery is a pre-trial procedure to obtain evidence from the other party by way of requests or interrogation.
Connolly told the court that the city will not share any information unless a protective order is in place. The order would put in a procedure to prevent information shared by the city to be made public. All documents submitted to the court could be publicly available unless an agreed upon protective order is in place.
Pointer anticipates fighting the city to make sure information shared is publicly available: "As many of you know, police officers enjoy a lot of protections and legal shields that keep information from being made available to the public. I'm sure we will have a disagreement over how much information and which documents should even be protected."
Judge's retirement
Another issue that surfaced during the trial was that of Judge Henderson's pending retirement in August of this year. Henderson informed Connolly and Pointer that unless they both mutually agreed on a name a judge would be randomly assigned to the case.
Both parties briefly discussed whether to suggest Magistrate Judge Nathanael Cousins, who presided over the Nieto civil case. There was no agreement during the hearing and for now a judge will be assigned.
Anti-police brutality activists gathered outside the court after the hearing to hear from Gongora's family members. Luis Poot Pat, Gongora's cousin, shared the families grief: "The family in Yucatan is torn," he said, "This killing didn't have to happen."
The shooting:
Gongora was shot on April 7th just after 10 a.m. on the 400 block of Shotwell Street. The SFPD officers had responded to a 911 call about a man with a knife. 
The SFPD officers' statement alleges that Gongora lunged at them with a knife and refused to put the knife down when asked.
Shortly after the shooting, a video was released from the neighboring building which shows police exiting their cars and firing shots at Gongora within 20 seconds:
The autopsy report released in October of last year documents the six bullets allegedly shot within 30 seconds of  SFPD officers arriving at the scene that ultimately killed Gongora. Of the bullet wounds, there is only one lethal wound, gunshot to the left temple in a steep downward trajectory. The other wounds are to arms and shoulder and a graze wound to the abdomen.
The shooting of Luis Gongora sparked a 17-day hunger strike outside the Mission Police Station calling on Police Chief Greg Suhr to step down, holding him accountable for increased police brutality in the city. The group became known as the Frisco Five.
Suhr eventually stepped down from his position after yet another killing of an African American mother Jessica Williams (nee Nelson) died at the hands of a police gun. 
Correction: An earlier version of the piece incorrectly said that  
Jessice Williams was killed hours after hunger strikers ended strike.
We regret the error.