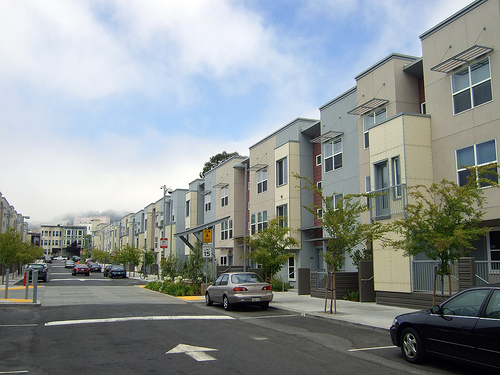 The Planning Department has released its latest report on how the city's affordable housing balance is coming along, and it's not pretty.
The report, which will be discussed at the Planning Commission Thursday/1, is required under city law. It's supposed to show the progress San Francisco is making toward its official housing goals.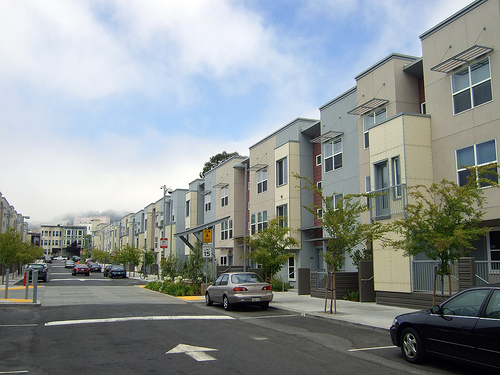 There are two "official" goals. The city's General Plan, which is based on what the residents and workers really need, states that 57 percent of all new housing needs to be below market rate. That's never been enforced, of course.
Prop. K, a 2014 ballot measure that passed with 65 percent of the vote, set as city policy that 33 percent of all new housing needs to be affordable for low and moderate-income households.
The city is failing to meet either goal. Badly failing. The net cumulative percentage of affordable housing over a ten-year period ending in 2016 is 13.6.
And one of the main reasons is that, while the city produced 6,166 new units of affordable housing, we lost 4,182 units to the Ellis Act, demolition, and Owner Move-In Evictions.
So we are losing affordable housing almost as fast as we can build it. For every ten new units we build, the city loses almost seven to eviction.
If that trend continues, the Grand Housing Compromise of last week won't get us much: If we build 30,000 new housing units in the next ten years, and (roughly) 20 percent of those are affordable (under the Grand Compromise), that nets us 6,000 new homes that most working San Franciscans can afford. But then we lost about 4,000 more to displacement, and we gain only 2,000 units, which is less than 10 percent.
The argument, of course, is that the more market-rate housing we build the less displacement we'll see. A new report from UC Berkeley researchers disputes that, saying that in rapidly gentrifying cities like SF, the concept of "filtering" (that is, rich people buy fancy new condos so older units remain affordable) isn't supported by the facts:
The development of market-rate housing may not be the most effective tool to prevent the displacement of low-income residents from their neighborhoods, nor to increase affordability at the neighborhood scale … to help stabilize existing communities we need to look beyond housing development alone to strategies that protect tenants and help them stay in their homes.
A lot of us repeat this all the time, but it still gets lost: In a housing crisis, the most valuable affordable housing is the existing stock. The most important thing is to make sure that existing residents don't get forced out. Preventing an eviction is far cheaper than building a new affordable unit.
The General Plan is based on what the city really needs. It's written looking at the actual workforce, and what housing that workforce can afford. It doesn't consider the profits of private developers or the "feasibility" of development controlled and driven by speculative investors.
That document, required by state law, says that 57 percent of all new housing has to be affordable to the people who actually work in San Francisco.
But we don't live in a city where policy is driven by what people need. We live in a place where all decisions have to consider what the private sector is willing to do, and we take the crumbs that are left over.
So let's go to the voters, who said in 2014 that a third of the new housing should be affordable – about half of what city planners agree is needed.
We aren't even close to that – in fact, in some districts we are way into negative numbers.
For example, District 1 has seen 170 new affordable units in the past ten years – but 496 existing affordable units have been lost (and their tenants presumably displaced.) In D8, there have been only 114 affordable units added to the housing mix – and 655 have been lost.
The only districts with positive numbers – that is, more affordable housing built than lost – are 5, 6, and 10.
For the future, the Planning Department projects that the net housing balance will be 14 percent. If you add in the major projects at Hunters Point, Treasure Island, and ParkMerced – we might get to 20 percent.
So after all the tough debate about the need to build more housing, the numbers show that preserving existing affordable housing is just as important. And that side of the equation gets a lot less attention.