You may recognize dancer-performance artist-"faux queen" Fauxnique a.k.a. Monique Jenkinson from such gigs as winning the 2003 edition of Heklina's landmark drag competition formerly known as the Trannyshack Pageant, or her solo show The F Word, or her appearances on nearly every stage in San Francisco. Fauxnique's new production C*NT, or, The Horror of Nothing to See debuts Fri/9-Sat/10 at ODC Theater as part of the Walking Distance Dance Festival. It promises to dissect "(misogynistic) pathologizing and (feminist) mythologizing around the female body," according to its presser. We caught up with the artist via Skype to discuss the holes in our current understanding of gender.
48H To start I'd like to clarify our language. Is faux queen your preferred terminology as a cis woman who does drag?
FAUXNIQUE Some people mind faux queen. I don't — I think it's funny. I use Fauxnique as my drag name, I like playing with the idea of "faux," the idea of fakery. The idea that a cis gendered woman who does drag is considered the fake version … The politics around it, this idea that if you're a faux queen you're in this lesser category is … problematic. But I think it's a rich place — I like being in the problematized space sometimes, looking at what that is and how we process it
48H Drag Race has shaped mainstream understanding of drag culture so much since it debuted in 2009. I was wondering why there had never been a faux queen in all the nine seasons, and in my exploratory Googling I ran across a RuPaul tweet from last year saying that she didn't need to cast female — presumably she means cis women, since she has had trans women on the show — drag queens because that's what the Miss Universe pageant was for.
FAUXNIQUE Oh that's so dumb. It's a cute answer, you know, that the pageant queens are doing drag. Women performing that kind of femininity are totally in drag. But it's also kind of — whatever, I don't know what RuPaul's real politics around that are. I think that everything that RuPaul says is calculated to create drama.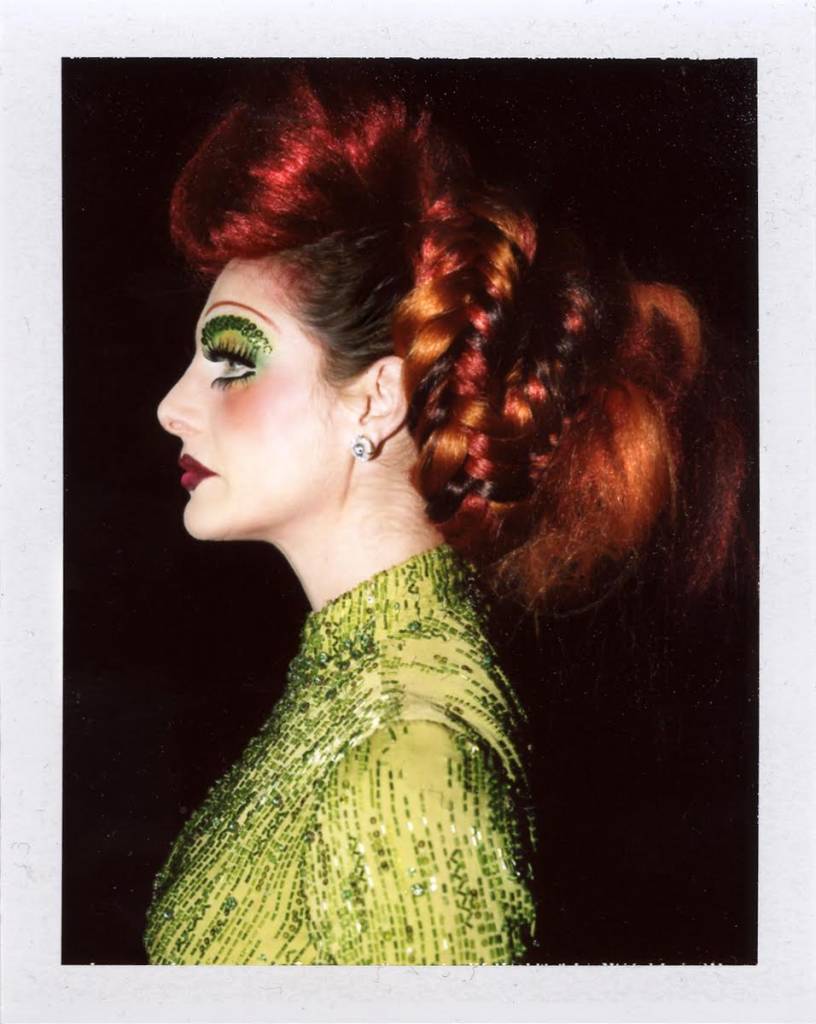 48H Does it concern you, that the leading voice in drag talks like that?
FAUXNIQUE Women have been performing drag for as long as there has been all these trappings used to identify what is feminine. It's always all been drag. So to think that RuPaul would not consider women dressing up as drag queens to be drag — it's funny to me. Especially if you ever watched RuPaul's Drag U. It was a spinoff show where drag queens would take women under their wing and make them into drag queens. There was one episode with women who had been Hollywood actors. [Note: Do not watch this 2010 episode unless you want to see Charlen Tilton from Dynasty win Ru's top honors wearing actual blackface.] One of them was great — they made her into a drag queen and she was like "I'll be so sexy for my husband!" And I was like no you're not! You're being a drag queen, which is a really different thing! That's why I feel like RuPaul is smarter than that? But maybe it's about marketing and what people are ready for. I have to hand it to the queens here in the Bay Area, who have always been subverting what the definition of drag was.
48H That was another one of my questions for you. How has your career in the San Francisco drag community affected your perception of what drag is?
FAUXNIQUE I came into a community that was really welcoming, that was already subverting what drag is, that was ready for women to be part of it. It felt like a very special situation. Sure, when I won Ms. Trannyshack in 2003, if there had been social media to the extent that there is now, I'm sure there would have been tons of commentary about how I didn't deserve it or whatever.
48H I'm curious about the subtitle of this piece, "The Horror of Nothing to See." Can you talk a little bit about what it is in reference to?
FAUXNIQUE It comes from an essay by a French feminist Luce Irigaray called "This Sex Which Is Not One." One of the premises of this work is that I'm reading French feminism as high camp. This essay is specifically about women and the labia, about this idea that, as a culture, we have to have this one to one, the penis or vagina. The vagina is the baby canal, where the penis goes in — but it's not the locus of sexual pleasure for women.
As phallocentric language makers we have to have this one to one, women have this, man have this — it's totally binary, it's not even taking trans sexuality into account. Of course, that's problematic. It's also amazing, this way that feminism is being articulated in a bodily sense. Irigaray is saying this sex which is not one, that women's genitals are a multiplicity. She says that labia is always touching itself, therefore the woman is a walking dialectic. That's crazy! I love this kind of complication. Then what she says is that this sex which cannot be defined as one is defined as none, as zero, as a vessel, which represents the horror of nothing to see.
So the piece is definitely thinking about the erasure of women in drag. There's this double negation that happens when you're called a faux queen. Drag queens are ostensibly men owning femininity, playing with femininity, imitating women. Then when women want to imitate women it's fakery, it's not allowed. It's almost like how dare you, this isn't yours, is the philosophy of RuPaul. The Miss Universe pageant is actually a very narrow and incredibly patriarchal way in which a woman might be allowed to play with her femininity, whereas the zone of drag is a place to upend that. [C*NT] is about reclaiming that which is hidden, lost, erased.
C*NT, Or, The Horror of Nothing to See, Fri/9-Sat/10, 7 and 8:30pm, ODC Theater, $30 (tickets sold as package with tinypistol's PoemAnthemSong.) More info and tickets here.