The Jose Ines Garcia Zarate trial got underway today, with nearly 200 potential jurors filling a stifling courtroom at the Hall of Justice — and statements by Judge Samuel Feng and questions by the lawyers shed some light on both the legal and political issues at stake.
The jurors had filled out a lengthy questionnaire, and it was clear from the moment that reporters were allowed into the room that many of them had strong feelings about immigration and sanctuary cities.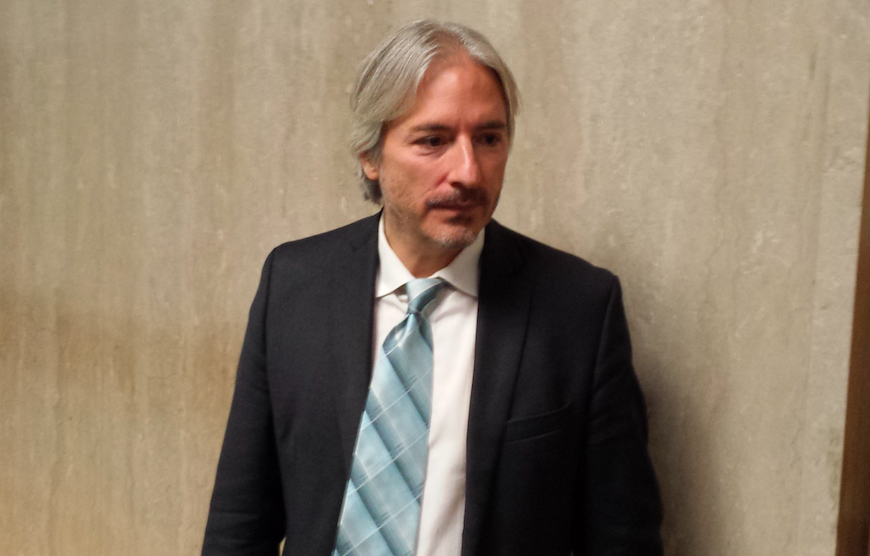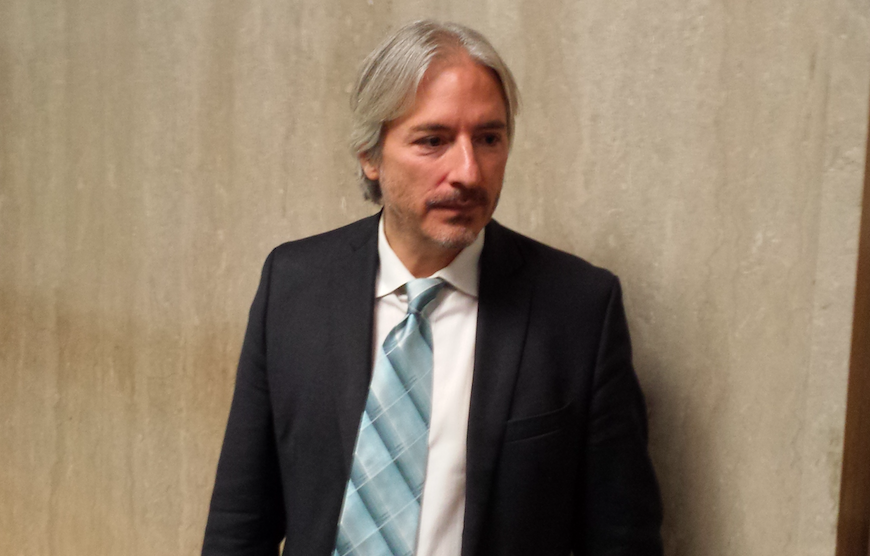 Donald Trump used the killing of Kate Steinle as a wedge issue in his presidential campaign, arguing that Zarate should have been handed over to federal agents and deported. Instead, he was released in San Francisco — where he had no connections — and stumbled on the gun that fired, with a bullet that bounced off the concrete fatally striking the young woman.
"Sanctuary city, sanctuary state, those issues are not on trial here," Feng told the jurors.
Diana Garcia, the prosecutor, said she had read the responses and got the message:
"I heard you loud and clear. A lot of you were angry that they case has been used for a political agenda that you do not agree with. That is not part of this case," she said.
Matt Gonzalez, representing Zarate, noted that one juror had written "this is a terribly difficult case." 
He explained: "An innocent person died. You are never going to be asked if this was a tragedy … the question is whether the accused committed a crime."
Gonzalez, in a nod to the national publicity, also asked the potential jurors if they were prepared to withstand criticism about a possible verdict:
"Is anyone less likely to return a verdict because the president of the United States doesn't like it?" he asked. The room erupted in laughter.
But the question is real: The trial, and the jury decision, will be national news, and there will be plenty of right-wing media outlets demanding that Zarate be punished just because he was in the country without documents, even if he didn't intend to pick up a gun and kill Steinle.
Gonzalez told the jurors that "I don't believe this case is about being conservative or liberal. It's about the evidence that you are going to resolve."
Immigration policy still played a central role in the discussion. Gonzalez noted that one juror had written on their questionnaire that "immigration laws are a constantly changing complex of arbitrary rules."
He asked one juror, who had raised questions about San Francisco's sanctuary city policies, "have you ever thought about what it would be like to be born in another country, near the United States, with dire poverty?"
He continued:
"If you were arrested in Mexico and were going to stand trial in Mexico, would you want the jury to look at the facts of the case, or whether you were supposed to be in Mexico?"
Garcia told the jury that "there are no eyewitnesses to the shooting itself." The trial will hang on the testimony of people where weren't actually there — including police officers who did the investigation.
So a fair amount of the questioning of the jurors was about their attitudes toward police officers — whether cops could be trusted, whether their testimony was more credible than that of anyone else. Which gives a signal of what we can expect in the days and weeks to come: This is a case that will depend in part on not only the credibility of the cops but on their investigative techniques.
It's not clear at this point when a jury will be selected; my best guess is another day or two at most. Then we will hear opening statements and the outline of the case will become even more clear.