Our critic Jesse Hawthorne Ficks caught this year's Toronto International Film festival. Read more of his coverage here. 
TIFF It was no small feat to watch 37 of the 43 experimental films in the Wavelengths program (curated and overseen by Andréa Picard) at this year's Toronto International Film Festival. Added to that, there were a handful of other movies at TiFF that easily belonged in this boundary-breaking category. This was the 18th edition of the Wavelengths program, appropriately named for Michael Snow's mind-melting 1967 structuralist film of a 45-minute slow-zoom, filmed over the period of a week. Below is a list of the experimental films that affected me most.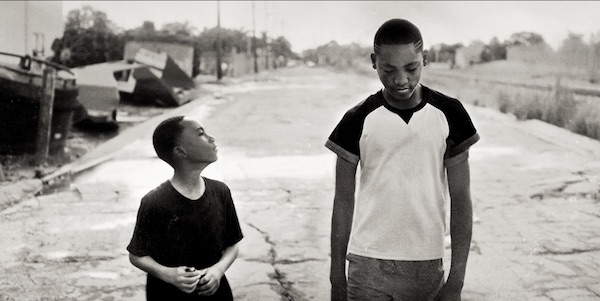 One of my favorite films of TiFF, beyond of the Wavelengths program itself, was Texas-based documentarian Roberto Minervini's What You Gonna Do When the World's on Fire? This jaw-dropping account of four everyday Black Americans fighting for justice and survival in New Orleans and Jackson County, Mississippi, is an even more urgent and mesmerizing experience than the director's 2015 masterwork The Other Side. The graceful and gorgeous B&W cinematography feels almost surreal at times as it captures such immediate hour-to-hour conflicts ranging from a young local bar owner attempting to keep her life afloat (financially, as well as emotionally) to a group of New Black Panthers, who take to the streets and door-to-door, investigating an absolutely ghastly killing connected to a local sect of the Ku Klux Klan. And while the film could have gone on another hour or two to help flesh out some of the other individual's stories, this is cinema verité at its finest and is absolute critical viewing for any audience.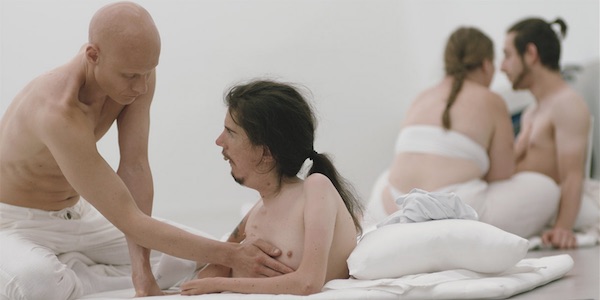 Perhaps the most controversial film of this year's Berlin International Film Festival was Romanian filmmaker Adina Pintilie's Touch Me Not: It won top prize (The Golden Bear Award), beating out films like Wes Anderson's Isle of Dogs. This debut documentary-feature hybrid distinctively captures the physical body of four non-traditionally built people and strikingly uncovers their extremely raw, emotional, and sexual feelings. Pintilie's crisp and minimalist cinematography brought George Lucas' THX-1138 (1971) to mind, while her purposefully uncomfortable intimate situations may border on exploitation for some audiences. This uniquely body-positive 125 minute experiment is definitely one of the most provocative films of 2018!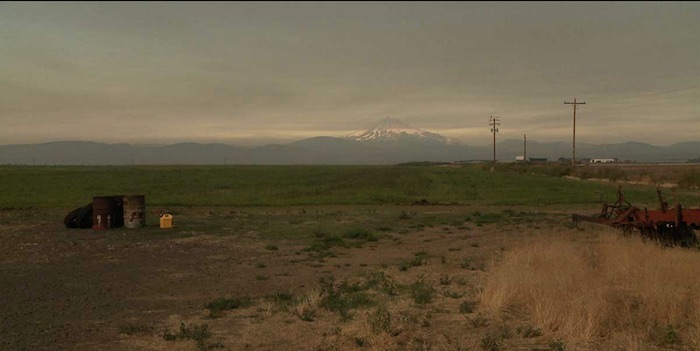 Making experimental films for close to 50 years, legendary minimalist filmmaker James Benning wanted to "relieve our anxiety" before the screening of his new piece L. Cohen. The soft spoken, Neil Young-like 76-year-old gently said, "The film begins and it seems like nothing's happening. But quite a bit is happening. And then something very extraordinary happens. And moments later, something mysterious happens. And then a bit later, something strange happens." It won of the Grand Prize at this year's Cinéma du Réel festival: I don't want to spoil even a moment that this lovely 50-minute journey takes audiences on. But I can honestly state that it brought more than just my own, fragile self to tears.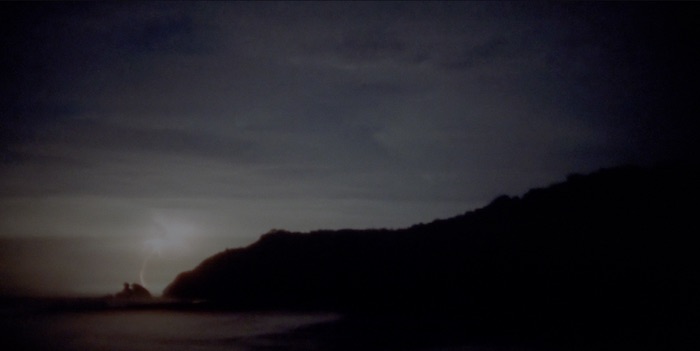 Andrea Bussmann's hauntingly eerie debut feature Fausto left me stunned for hours after it finished. Filmed in Oaxaca on 16mm and digital, this dark and mysterious "adaptation" poetically floated forth and back between images of shape shifting, telepathy, UFOs, and of course, the devil. Desperately wanting to watch it again as soon its concentrated 70 minutes concluded, I found my toes curl with excitement as I realized that I get to wait for its next incantation.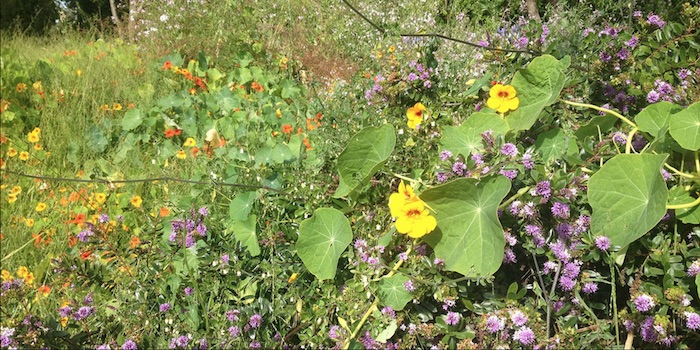 From one of the most exciting filmmakers working in experimental cinema, Nathaniel Dorsky's latest 16mm treasure Colophon kicked off the Wavelengths short program with one of his most breathtaking films to date. The title Colophon refers to a "brief statement containing information about the publication of a book." This gentle extension to Dorsky's recent seven-film Arboretum Cycle, found a beautiful balance for me by intertwining blooming natural habitats with refracting reflections of interlaced windows. The 14-minute tone poem actually took my breath away in the moments just after its concluding shot.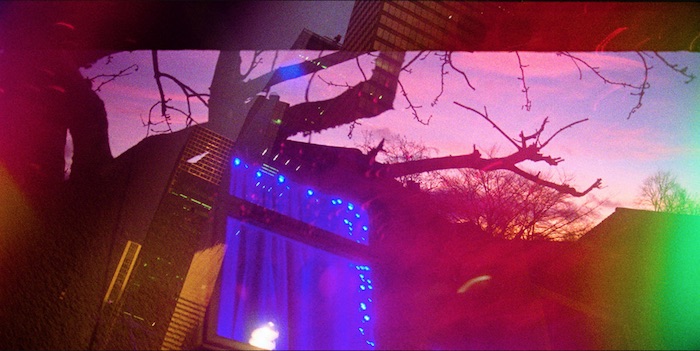 Simon Liu, who recently dazzled Bay Area audiences at the Crossroads Film Festival with his multiple projected High View, presented yet another powerfully personal yet vibrantly neon-lit extravaganza. Fallen Arches is just as overwhelming as any of his other work and always leaves me wanting to watch again as soon as it's over. Note: There's an immensely emotional bonus for many in the audience at the conclusion of this film, but I will save that for you and your own experience.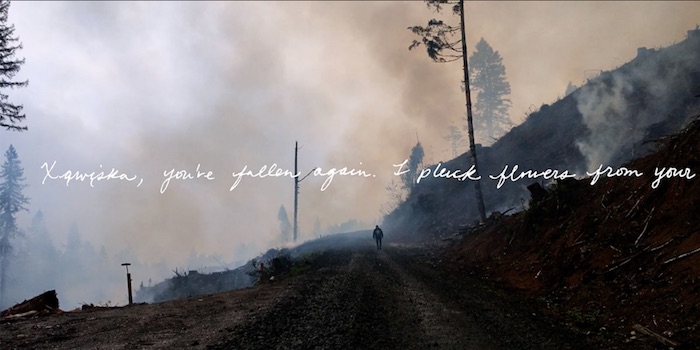 Sky Hopinka presented his most recent spellbinding work Fainting Spells. Told through recollections of Ho-Chunk traditions, this 11-minute meditation is "an imagined myth for the Xąwįska, or the Indian Pipe Plant—used by the Ho-Chunk to revive those who have fainted." Hopinka's use of text has been a major motif through his career (Bay Area's ATA did a retrospective of his career earlier this year) and Fainting Spells combines that text with a surreal color-warping technique and some his most striking images to date.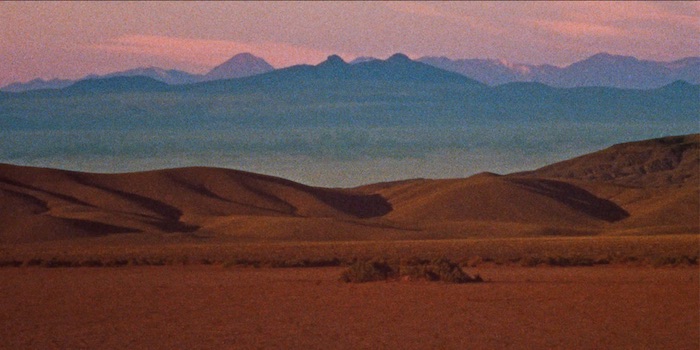 Malena Szlam's 16-minute gem ALTIPLANO was a magnificent experience, superimposing mountains, lakes, salt flats, and deserts in a prismatic and psychedelic manner. Even though this was filmed in Chile and Northern Argentina, this follow-up to her four-minute, single-frame-captured piece Lunar Almanac (2013), reminded me of the landscapes and terrain of my home state of Utah.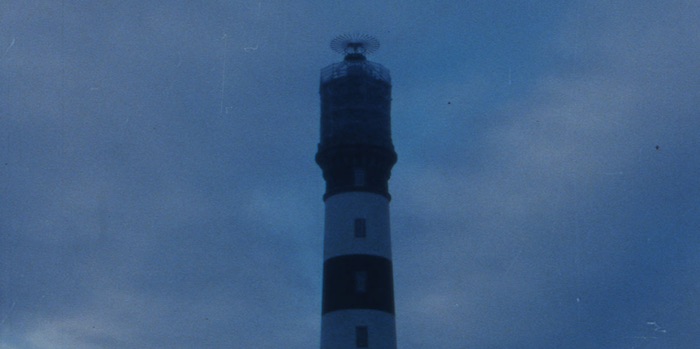 Perhaps the biggest surprise of the Wavelengths shorts programs was Île d'Ouessant or "the lighthouse movie" (as a couple of people I spoke to referred to it). Completed posthumously by colleagues from the French artisanal film lab L'Abominable, David Dudouit's deeply intimate exploration of the natural world's phenomena used only four rolls of 16mm film, exposing it frame by frame over an extended period of time in 2010 at a sparsely populated Atlantic island. These 10 minutes brought tears to my eyes many times throughout, but the last shot, like many others in the theater, made the kind of impression that you will never forget. Dudouit's wife was in attendance and made a few moving statements about being "present" in your time and place. It was one of the best moments of the entire festival.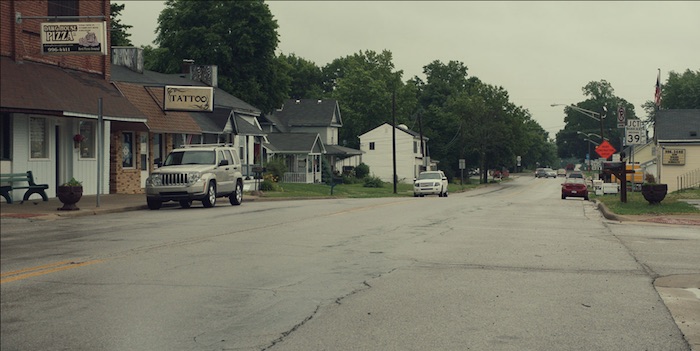 Frederick Wiseman started making verité documentaries with Titicut Follies in 1967. He has directed 44 more films since, each tackling unique subject matter from our society and presenting it without the classic structure of "talking head" documentaries. These "fly on the wall" experiences can often run over six hours. His most recent feature, Monrovia, Indiana, runs two hours and 23 minutes, and is an unbiased, captivating look at a small Midwestern town. It lives and breathes with the individuals and their daily lives, whether discussing a park bench for the town park or experiencing uncomfortable moments in a veterinarian hospital. (Graphic footage of animals being medically treated provided some of the most memorable images of Wiseman's career. In fact, he should make an entire feature on the subject!) As the TiFF guide notes, "In an interview last year, Wiseman resisted calling his work 'observational' insisting 'that's much too passive.' He wants to remind viewers that every shot and edit is intentional, and he wants the audience to make their own decisions about what they're watching."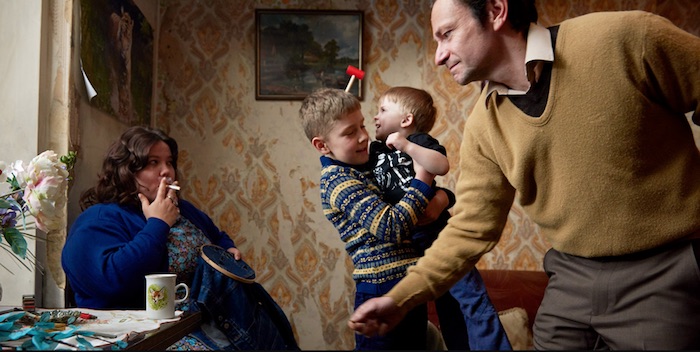 Celebrated British photographer Richard Billingham delivered Ray & Liz, a curiously haunting feature film debut, perhaps due to the magnificent cinematography by Daniel Landin, who shot Jonathan Glazer's Under the Skin (2013). Partly autobiographical and completely memorable, this subdued period-piece looks and feels like the Maysles Brothers' Grey Gardens (1975) and Mike Leigh's more caustic and coarse earlier work like Abigail's Party (1977). Thoughtfully structured, the film shows an elderly man meditating on his often brutal interactions with his family in the past. Billingham's emergence with such a small yet moving family portrait is even more important due to Mike Leigh's disappointing latest film, Peterloo, which also screened at this year's TiFF and suffered from too much historical research and not nearly enough character development. (Note: Leigh's film ran into major sound technical difficulties at the press screening I attended forcing me to leave after only 90 minutes of its 153 minute running time which is why I am not reviewing it officially.)