Shawna Lucey has strong feeling about Giacomo Puccini's Tosca, which she directs for the San Francisco Opera October 3-30. 
"It's the perfect opera," she said. "It's so taut and the drama is so high and the music is just perfection. It starts off at a high level, and it doesn't let up."
Lucey has been assistant director for several productions at the Opera, including Girls of the Golden West, La Bohème, and Sweeney Todd. She made her directorial debut there last year with La Traviata. When general director Matthew Shilvock asked her if she'd be interested in directing Tosca, she had plenty of ideas about staging the production, one that has a special connection to the San Francisco Opera—Tosca was presented in the company's first season; it opened the War Memorial Opera House in 1932; and a new production premiered on the company's 50th anniversary in 1972.
Tosca tells the story of opera singer Florio Tosca (Carmen Giannattasio in her company debut), painter Mario Cavaradossi (Brian Jagde), and a corrupt police chief, Baron Scarpia (Scott Hendricks). The drama involves political prisoners, deceit, murder, and Tosca's fiery defiance and rebellion, protecting the freedom and autonomy she holds dear in the face of Scarpia's lust for her. From the opening chords of the opera, the audience understands we're living in Scarpia's world of treacherous influence, Lucey says.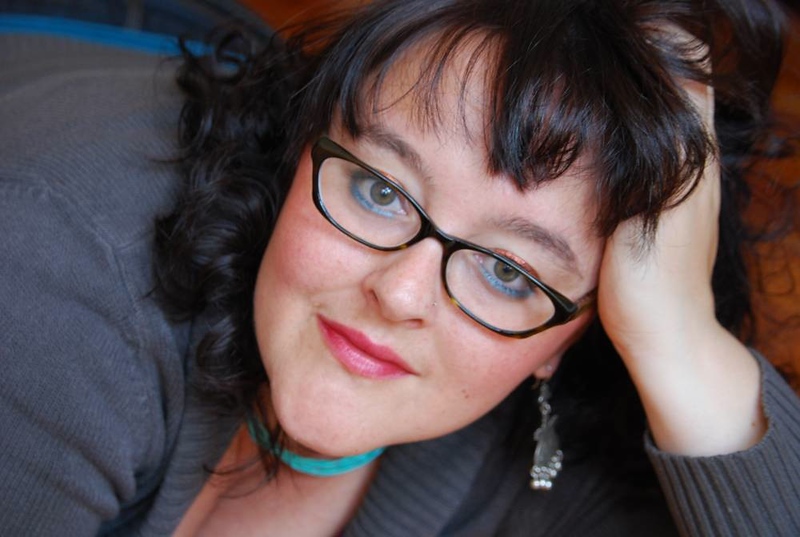 Lucey spent five years in Russia studying theater, and she drew on her experience there to direct Tosca. "Russia has always suffered from endemic corruption, but I thought I'm just there to study arts, I'm a moral, ethical person, and it won't affect me. But no one is untouched, and it filters into your life," she said. "In the opera, Floria Tosca is a jealous artist and they're all trying to make their way where no one's ethics go uncompromised. It's a contemporary issue about remaining morally upright in a corrupt society."
With corruption and a woman fighting back against sexual assault, Tosca, although set in 18th century Rome, is a tale for now, Lucey says.
"We want to faithfully tell the story of Puccini's opera," she said. "We're not setting it on the moon, there's no flying angels or anything. It's grounded in the given circumstances of the piece."
Lucey doesn't see Scarpia as just plain evil. She thinks he considers himself a self-made man and a hard worker, and thinks Tosca's lover, Cavaradossi, an idealistic artist, has had it easy.
"Someone has to maintain law and order, so mothers can go to market to buy bread," she says. "Does he maintain law and order? Yes. Does he abuse his power? 100 percent."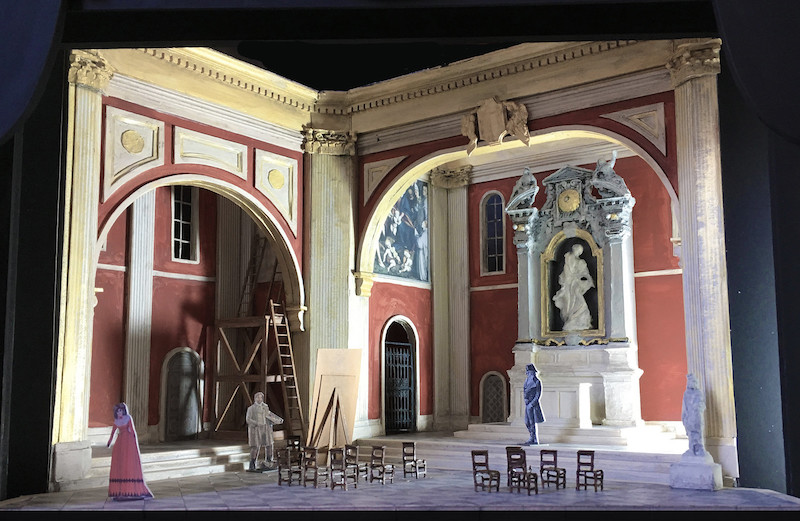 Before studying in Russia, Lucey toured all over the world with storied activist New York performance group Bread and Puppet Theater. She thinks working with puppets and manipulating an object to tell a story gave her experience she can use in directing people on stage, and think about how they look to the audience. 
As a director she's trying to create an overall mood, Lucey says, rather than directly telegraphing the corruption in Rome to the audience. 
"It's not that I expect Mrs. Hamilton in row F to see the stack of cash they're giving him," she said. "I'm creating a more three-dimensional world where we see things that we don't know we see. Scarpia's office is a place a lot of business, and a lot is happening. If someone wants to give him an expensive oil painting, so they don't have so much trouble when they're trying to build a new building, that's what they do.
"I'm not trying to explain it to people, but to give them a representation of how that works. Scott has done the role so much that when he sings his second aria about 'They say I'm corrupt,' he knows he's justifying it to himself that they just want to give him these things." 
TOSCA
October 3- 30
San Francisco Opera
Tickets and more info here