"A courageous/ambitious idea," is how co-founder Laura Ellis characterizes the birth of her and fellow choreographer Kendra Barnes' enduring yearly event, the Black Choreographers Festival. The 15th anniversary of the festival starts on Thu/14 and will take place over four consecutive weekends at three venues on both sides of the bay, inviting audiences to take in a vast breadth dance talent on both San Francisco and Oakland stages.
Twenty-one choreographers will present their works at BCF this year. In some instances, artists will show work in venues that have partnered with BCF's mentorship program to provide free rehearsal space and other resources. A presentation at SF's SAFEhouse Arts on March 2-3 will feature two mentorship program participants; Frankie Lee Peterson III, an Oakland resident since 2014 who was commemorated by KQED's "If This City Could Dance" series, and Natalya Shoaf, who recently choreographed local funk band Con Brio's "Body Language" music video.
Barnes is working double duty this year, serving as festival organizer in all the capacities that requires and also choreographing a piece herself. It is a three-woman performance entitled "ReD zONE", to be presented at Laney College's March 9-10 BCF showing, and will explore issues of sexual violence — but not as an event in itself. Rather, its movement explores "the reside and residual effects of assault and how one creates a ritual towards healing," explains Barnes to 48 Hills. Audiences will traverse the path between common reactions like (in Barnes' words) "This is not OK! I did not ask for this!" to finding one's voice after trauma, aided by a score by Oakland singer-songwriter Jennifer Johns.
Their bold notion struck BCF's founder duo in 2002, when Barnes' K*STAR*PRODUCTIONS held a symposium that focused on the resources and challenges faced by Black choreographers. She and Ellis connected over first-hand experience with dance festivals with a dearth of opportunities for Black programming, and began to brainstorm a strategy to boost choreographers like themselves and their peers.
Barnes and Ellis were inspired by those who had taken on the issue of Black representation in the arts — not just performance opportunities, but quality funding. It was Ellis who first invoked the memory of Black Choreographers Moving Towards the 21st Century, a Bay Area group founded by Dr. Halifu Osumare that had presented dance productions in the late '80s to mid '90s.
Previous success of such ideas empowered the two women, who thought they could provide a central point, a high profile showing of talent that would involve a focus on longevity and monetary resources. They started BCF with that sense of historical continuity — coupled with the key blessing and continuing support of Dr. Osumare.
They were not wrong that BCF was an opportunity to which the community would be willing to contribute to make happen. A decade and a half into its trajectory, the festival runs on grants and generous resources from a community that believes in the lasting impact of the program. "When we call upon artists, they don't hesitate to respond," says Barnes, who also salutes the volunteers who put their time into making the showcases run smoothly.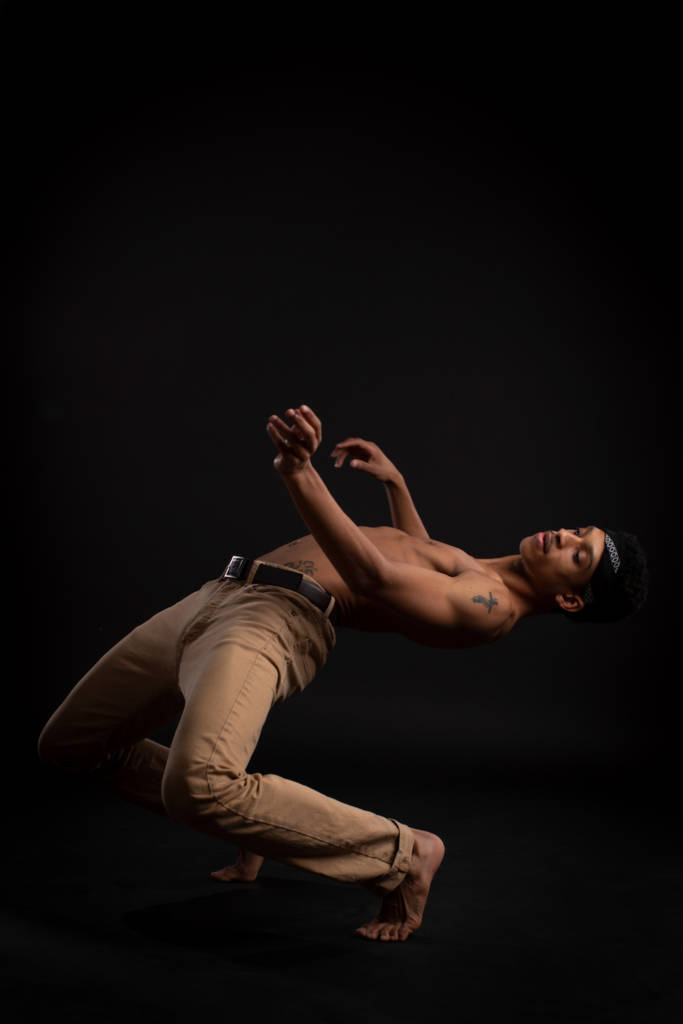 That willingness to contribute may stem from a sense that the support goes both ways. BCF's artist mentorship program links emerging to mid-career choreographers with resources from established artist support, performance sponsorships, and free rehearsal space. This year two institutions are partnering with BCF on the incubator — in addition to SAFEhouse, Shawl-Anderson Dance Center is working with multiple year BCF artists Shawn Hawkins and Josslyn Mathis-Reed.
It seems clear that BCF founders' have felt lifted by their event's road to its 15th anniversary. "It is amazing to witness the growth of choreographers — creating their own companies, artists going from mentee to mentor, as well as traveling and truly making a 'name' for themselves and creating solid careers in dance," says Barnes.
BLACK CHOREOGRAPHERS FESTIVAL: HERE AND NOW
Opening weekend: Thu/16-Fri/17, 7:30pm, $15-25
Dance Mission Theater, SF
More info here.