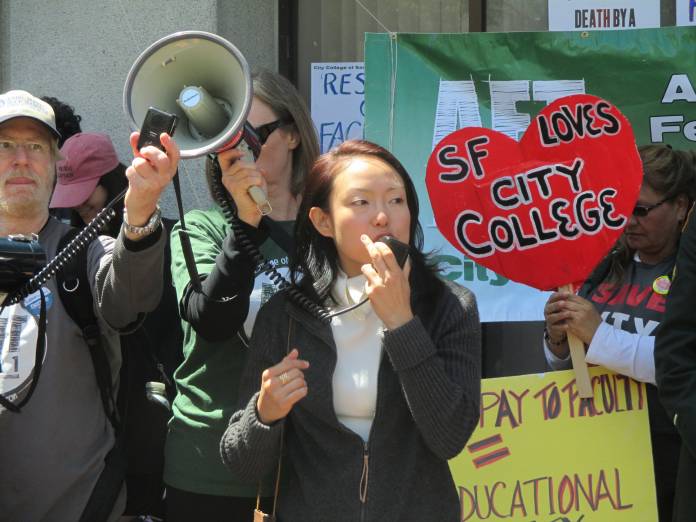 Sup. Gordon Mar is exploring ways to fund the Free City College program for the next decade without going to the ballot.
For two years, San Franciscans have attended City College tuition-free as part of a pilot program championed by former Sup. Jane Kim. Funded by Proposition W, a real estate transfer tax passed in 2016 with 62 percent of the vote, the program also provides a small stipend for students receiving financial aid. It has proved successful, bringing in more students than the city expected, but the pilot program expires this semester.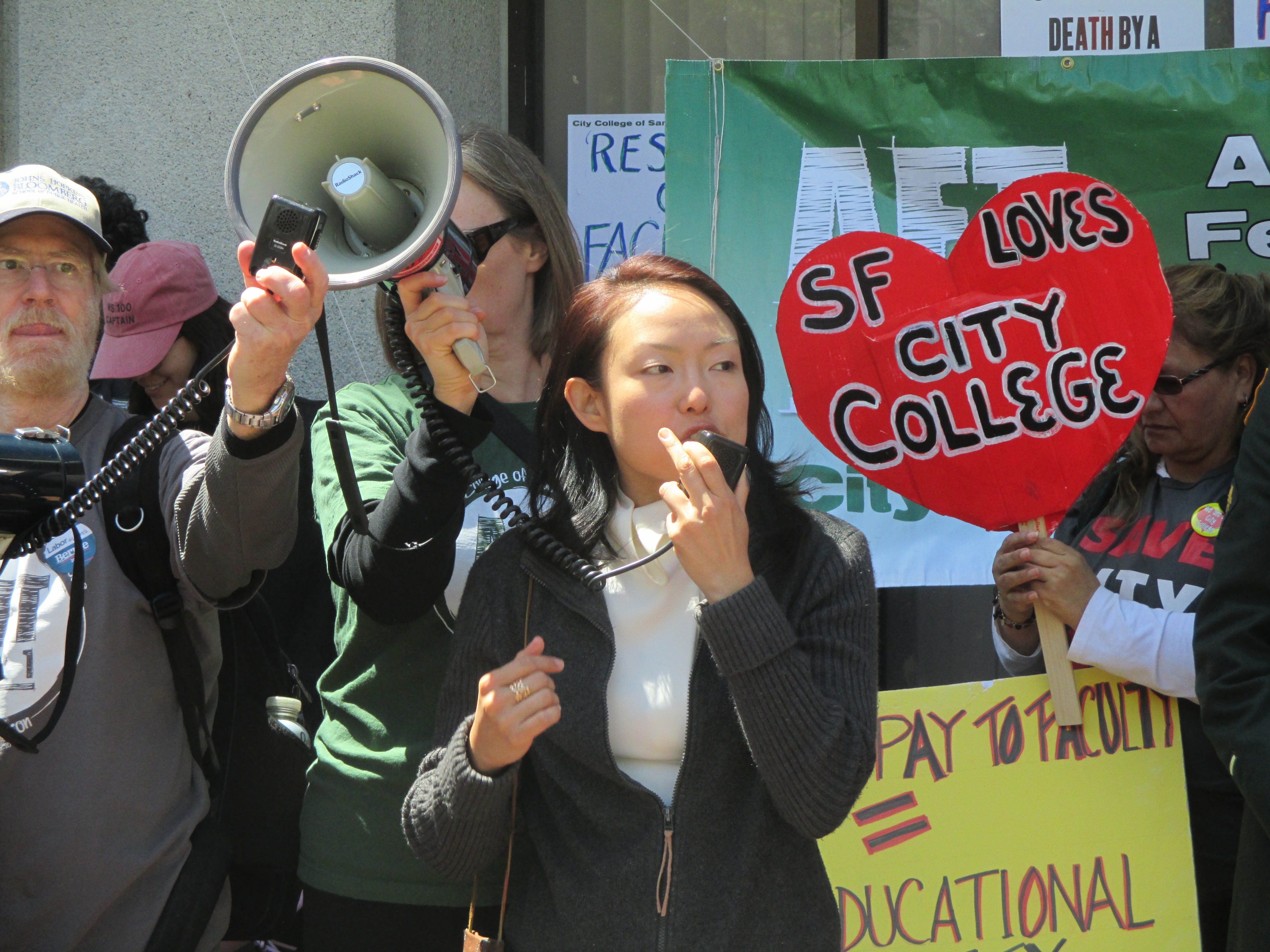 The Board of Supervisors voted 7-1 in Decemberto place a charter amendment on the ballot to fully fund Free City at $15 million a year for 10 years. If approved by voters, the amendment would start funding the program again in mid-2020 – leaving a one-year gap.
Mar told 48Hills that negotiations are underway not only to fund Free City during that gap year at the current program levels of $5.4 million a year, but also to pay for Free City going forward through the normal city budget process rather than a ballot initiative.
"We're exploring that possibility," Mar said. "It's pretty clear in my mind that should happen."
With both Mayor London Breed's $300 million affordable housing bond and City College's $800 million facilities bond also likely going on the ballot in November, Mar said there was concern it might undermine the viability of a Free City charter amendment.
One challenge with using the city budget process is it only approves expenditures for two years at a time, whereas the charter amendment – if approved – could lock in funding for 10 years. Mar and City College administrators are meeting with the city controller Thursday to explore ways to make the funding more secure, he said.
Jenny Worley, president of AFT Local 2121, the union which represents faculty at City College, said their support for pulling the charter amendment would depend on the stability of other funding sources.
"It would depend on what was secured," she said. "How well funded is it? Is it going to cover the college, or leave the college to pay for some of the cost?"
Even though Prop. W raised $45 million in 2017 -– and was largely sold to voters as a mechanism to make City College tuition-free –- the memorandum of understanding negotiated between former Mayor Ed Lee and Kim after the measure passed only allocated $5.4 million a year for Free City. (Prop. W figures for 2018 were not immediately available.)
That ended up not being nearly enough.
"There's a $5 million deficit in the Free City College reimbursement fund," Alex Randolph, president of the City College Board of Trustees, said at the trustee meeting on Thursday. He described the college as being a "victim of our own success" with Free City.
"We fulfilled the promise of not charging these San Francisco students the fee for Free City, (and) the city, through Prop. W, still collected those funds that the voters said was supposed to come to City College," Randolph said. "Everybody at City College knows that now and will make sure that the supervisors and City Hall know that we should be getting that $5 million to make us whole."
The additional expense comes at a time when the college is facing a ballooning deficit, and administrators are proposing dramatic class cuts to balance the budget.
"Five million dollars is about 600 classes, and is about 2.5 percent of the budget," Chancellor Mark Rocha said at the trustee meeting.
In addition to fully funding Free City at $15 million a year going forward, Mar said he's also committed to pushing the city to fulfill its debt to City College to cover the full cost of the pilot program.
A representative from the mayor's office was not immediately available to comment.