It's been edging in this direction for a while, and it's probably not a strategy that can or should be repeated ad finitum. But still, this year's SF Silent Film Festival (Wed/1-Sun/5 at Castro Theatre) has come up with one surefire formula for a perfect program: Begin with Buster Keaton; end with Buster Keaton.
The five-day event kicks off Wednesday night with 1928's The Cameraman—the first and by far best of the comedy star's work under a new contract for MGM, whose creative inference would quickly dim his luster both commercially and artistically. But their meddling wasn't yet chronic when this tale (in which Buster's portrait photographer tries to break into newsreels to impress a girl) was shot. In fact, the very studio that kinda-sorta ruined Keaton held it up for years as a flawless demonstration of comedy technique to be studied by its payroll talent. They did, however, insist on at least one notion alien to Buster: That "The Great Stoneface" end the film with an on-camera smile. That uncharacteristic grin promptly hit the cutting-room floor after preview audiences simply refused to accept it.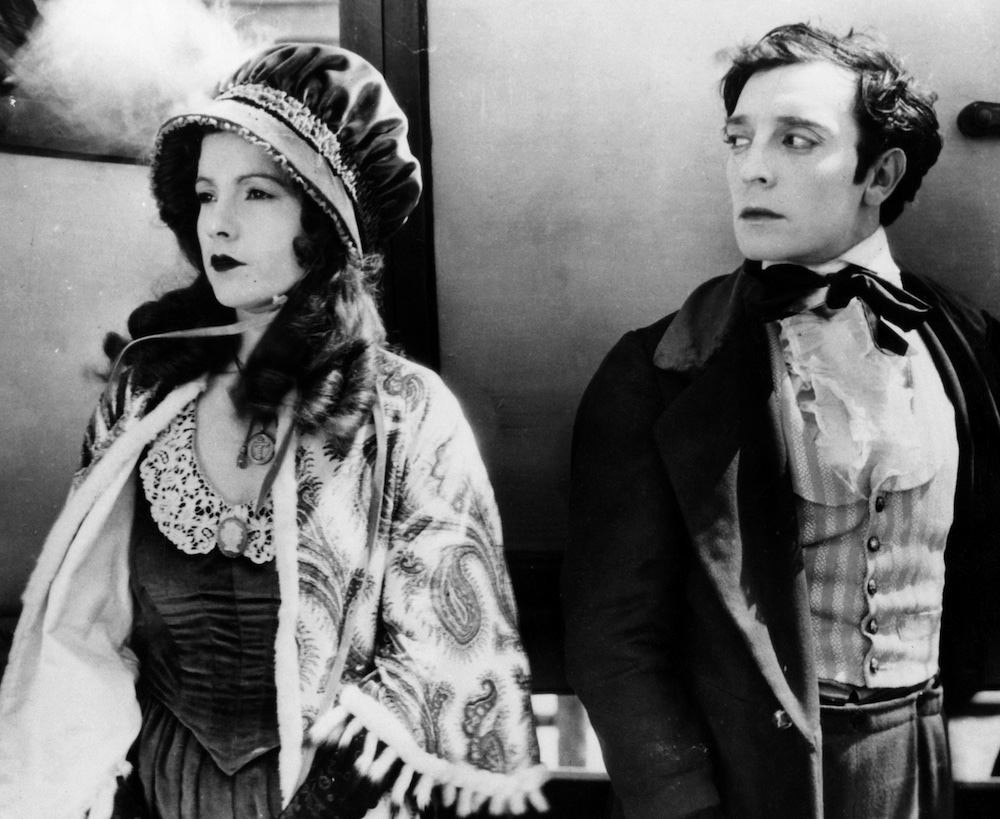 In The Cameraman's inspired climax, Buster obliviously finds himself in the middle of a Chinatown "Tong war." This latest edition of SFSFF ends Sunday night with the 1923 Our Hospitality, which is almost entirely built around our hero being oblivious to mortal peril—here, he's a visitor to the Appalachians who unknowingly blunders right into the middle of a "Hatfields vs. McCoys" type feud that's been going on for over a century. Falling in love with one "hillbilly" (Natalie Talmadge, then Keaton's wife), he is an assassination target for nearly everyone thereabouts until an inter-clan reconciliation is reached. Keaton's first true feature (the same year's Three Ages was essentially a trio of thematically-linked shorts), Our Hospitality was much admired for innovating the comedy form at the time, and it remains an absolute gem.
Of course, man cannot live on Buster Keaton movies alone, as appealing as that may sound. Between these two bookends, the Silent Fest will serve up no less than twenty-two programs at the Castro, all featuring live musical accompaniment, and running a global gamut. There will be the return of the sumptuous 1928 fable Shiraz: A Romance of India; Swede Mauritz Stiller's 1919 frozen-north morality tale Sir Arne's Treasure; sophisticated comedy master Ernst Lubitsch's early triumph The Oyster Princess from that same year, and fellow German expat Erich von Stroheim's 1928 The Wedding March, whose legendary excesses of budget and length basically ended his directorial career.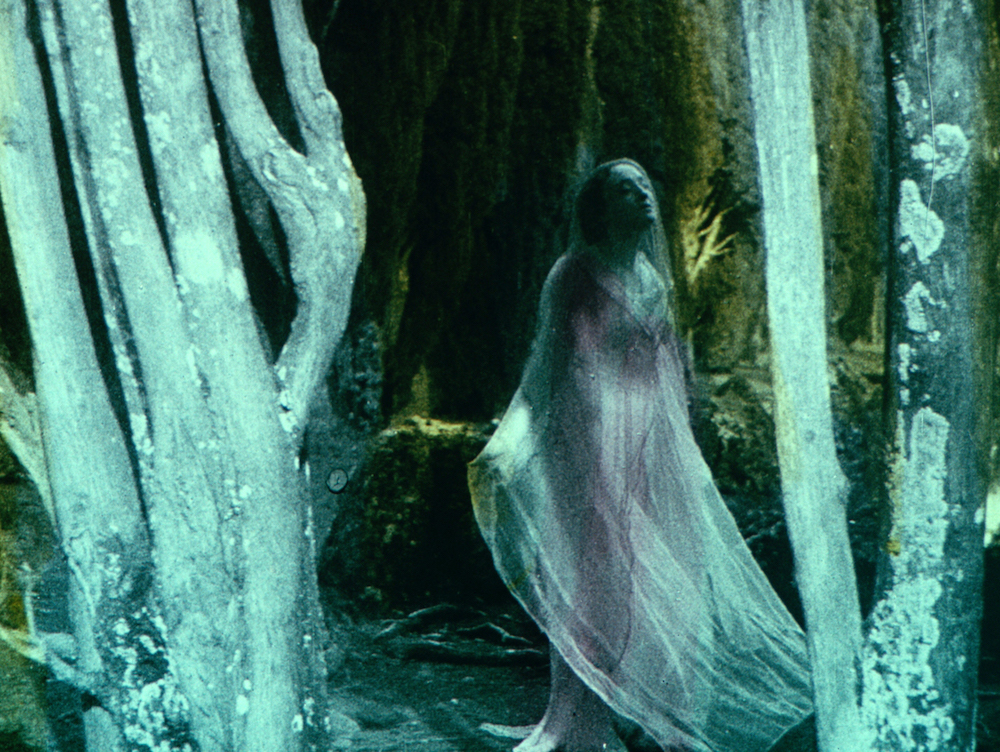 There are no less than two Italian representations of eternal damnation: The 1917 Rapsodia Satanica is a gender-switched Faust spin in which an elderly Countess cuts a deal with the Devil to regain her youth; 1911's Dante-derived L'Inferno, the oldest surviving feature-length film, was a worldwide hit that proved no spectacle is quite so hot as the torments of Hades. Hell on Earth is depicted in the 1919 German Opium, a tale of addiction and vengeance that itself aspires towards a sort of fever-dream abandon. Hell is also found in the colonialist African backwater of Tod Browning's lurid 1928 melodrama West of Zanzibar, in which Lon Chaney orchestrates a grotesque revenge upon the man (Lionel Barrymore) who stole his wife in America years before.
Among the rarities on tap are Goona Goona, a largely forgotten milestone in film history. When it was released in 1932, air travel—or any other kind—to far-off lands was an impossible dream for most Americans, so this romance shot in Bali with an entirely local cast seemed unbelievably exotic. Native dress customs allowed near-nudity to be permissible, which not only helped make this movie a huge hit (even where it was censored to the bone), but triggered a long cycle of "Goona Goona movies" whose alleged travelogue sights were often represented by topless So. Cal. beach bunnies in dusky makeup and makeshift sarongs. Most Western audiences hadn't seen this much unclad cleavage in their entire lives—and the rice-farming peasant hero is pretty body-beautiful, too.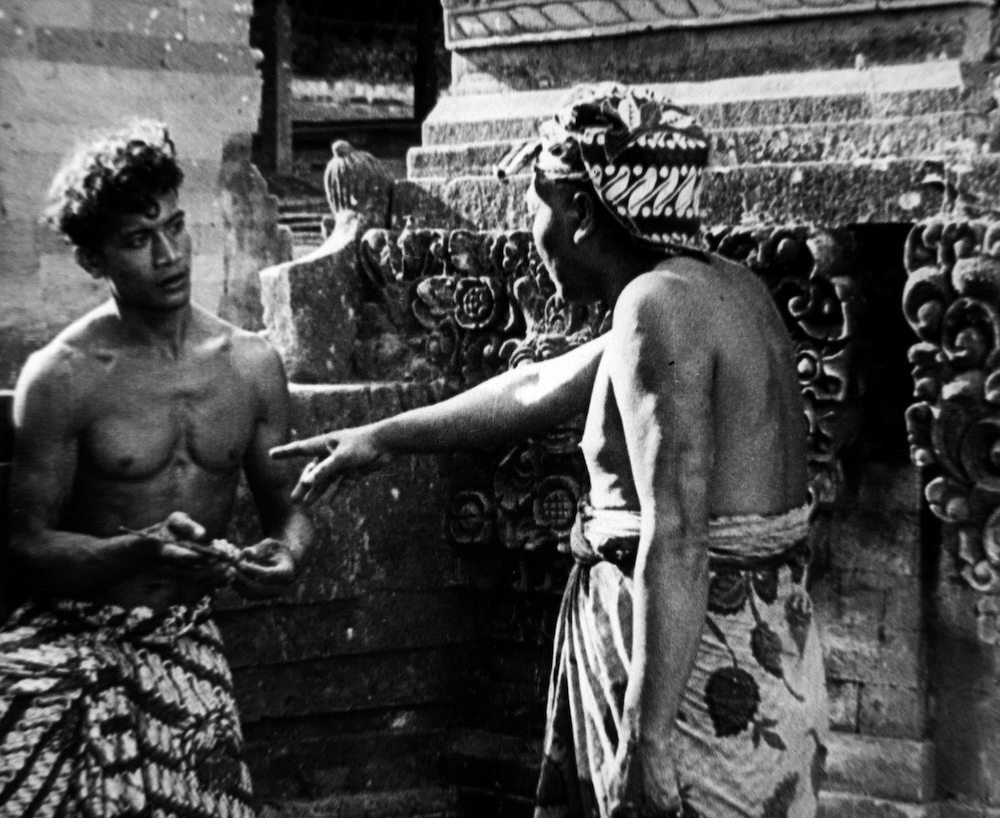 Speaking of hunkdom, what can you say about Gary Cooper in 1929, when at 28 he'd barely commenced his stardom? Perhaps just: Sigh. The Wolf Song was also an early effort for another man who'd go on to great things (like The Wizard of Oz and Gone With the Wind), director Victor Fleming. Immediately afterward they worked together again on The Virginian, another western, and the talkie that would perhaps shape Cooper's screen persona more than any other single film. But late silent Wolf Song, a sagebrush romance, is fun. It certainly knows what it's got: Not only does every woman here make goo-goo eyes at his 1840s hero, but his own fellow trappers exclaim "Ain't you the pretty white thing!" upon spying him bathing naked in the river. Agreeing with that sentiment (and rather purdy herself) is heroine Lupe Velez, who became one of the star's off-screen paramours.
Another director who'd make some of MGM's greatest talkie classics (notably several among Garbo and Norma Shearer's best, plus National Velvet and The Yearling), Clarence Brown, had an early success with 1924's The Signal Tower, which is set in an unrecognizably remote, "primitive" Mendocino County. And William A. Wellman, whose many later jewels would include The Public Enemy, the 1937 A Star is Born, Beau Geste and The Ox-Bow Incident (as well as Wings), provides Texas beauty Florence Vidor with a Russian circus milieu for another love triangle in 1926's You Never Know Women. John Ford, the director forever most associated with westerns, was already demonstrating his command of the genre in 1918's sly Hell Bent, which stars the inimitable Harry Carey—who three decades later was still donning riding the prairie in Red River.
As usual, there are some eye-opening titles here you won't believe aren't better known. In Karl Anton's masterful 1930 Czech late silent Tonka of the Gallows, a prostitute heroine (Ita Rina) only makes her bleak existence worse by spending a night consoling a condemned man. That act of compassion gets her ostracized from every layer of society save the gutter. It's a superbly told tragedy that does not belabor the expected morality lesson in the least.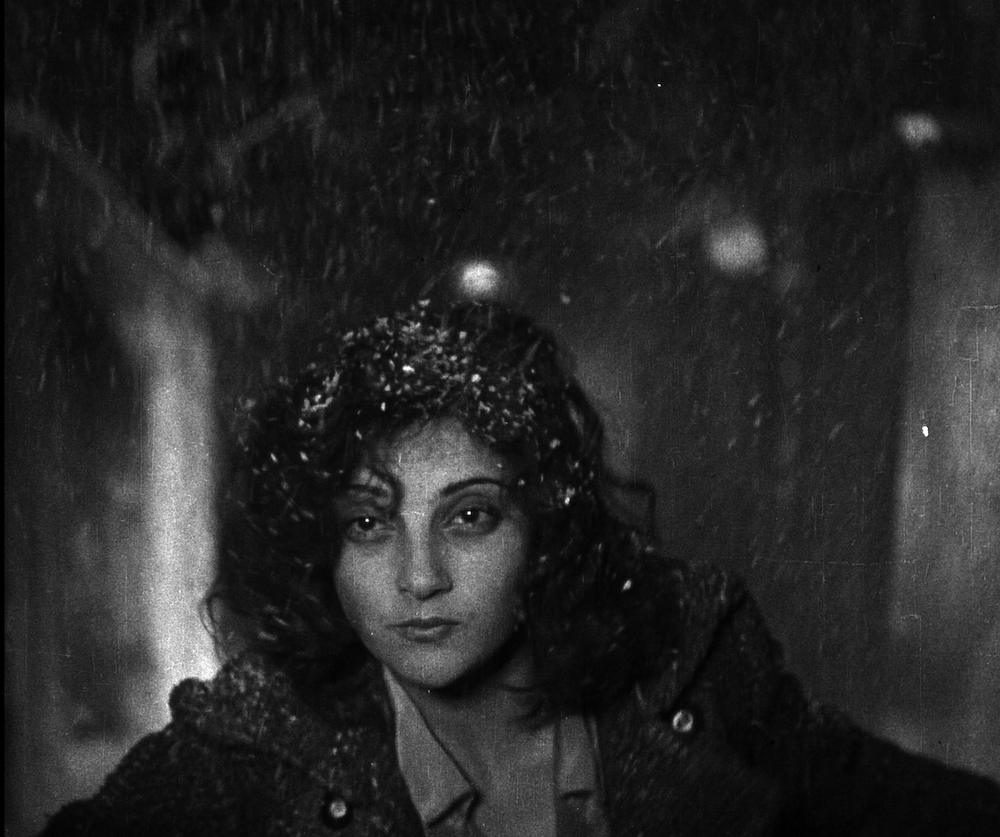 Another revelation is King Baggot's 1925 The Home Maker, in which Alice Joyce and Clive Brook play in the dumps because of financial straits and other external pressures—he's passed over for a much-needed promotion at work, while she's exhausted keeping house and raising their three children. Yet when fate renders their situation more desperate, it turns out to be a blessing. Forced to support the family, she turns out to be a fast-rising model employee; rendered an invalid, he discovers he's a terrific househusband. A situation that might normally have been treated for freakish gender-flip farce is instead handled with surprising warmth and understanding.
Other films in the festival run from the legendary (Dovzhenko's 1930 Soviet masterpiece Earth) to the intriguingly neglected, including a 1933 Nippon gem of poetic realism, Japanese Girls at the Harbor, and eccentric French auteur Marcel L'Herbier's 1920 L'homme du large. There's also G.W. Pabst's globetrotting intrigue The Love of Jeanne Ney, a major film that's perhaps been overshadowed by falling between his vehicles for Greta Garbo (The Joyless Street) and Louise Brooks (Pandora's Box, Diary of a Lost Girl).
There's no Garbo or Brooks in the Silent Fest this edition, but if the alternative is Keaton and Cooper, we'll take it. You'll also get some live leading-man action from British actor Paul McGann (the "I" in Withnail & I, and a former Doctor Who), who'll recite the Dante-derived intertitles for L'Inferno on the Castro stage.
SF Silent Film Festival, Wed/1-Sun/5, Castro Theatre. www.silentfilm.org