ALL EARS Pianist and composer Larry Vuckovich has been a headliner in the Bay Area jazz scene for over 60 years. His creative approach to the music keeps on getting better.
I first interviewed Larry in 2000, and we've become friends over the years. I most admire his versatility. He can play hard bop, mellow ballads or a fierce Latin montuno. He plays equally well on solo piano or with a big band—and everything in between.
On June 19 at Yoshi's he'll be performing one of his more popular programs, "Fascinating Jazz Life," featuring the music of Dexter Gordon, Bobby Hutcherson, Mel Torme, Horace Silver, and Vince Guaraldi. Vuckovich doesn't just dig out these performers' old sheet music. He actually played with them.
"This is a tribute to all the greats I've been associated with over the years," said Vuckovich in a phone interview from his home in Calistoga. "It's my way of paying back to the jazz community."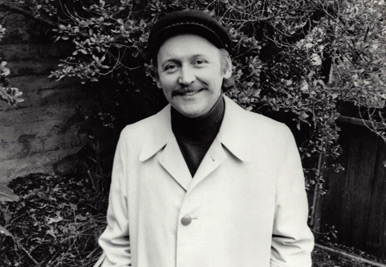 OLD TIME SF
Born in Montenegro, which was then part of Yugoslavia, Vuckovich and his family emigrated to the US in 1951. Larry was 14, and he went on to attend Lincoln High in San Francisco. Although he studied European classical piano, he was soon drawn to the pulsating San Francisco jazz scene.
The City was full of jazz clubs in the 1950s and '60s. Vuckovich remembered El Patio ballroom located at Market and Van Ness, above a car dealership. "That was where the white jazz bands played," he said, noting the segregation of the time.
He would then walk down Market Street to the Paramount Theater, which showed movies and had live performers as well. He heard drummer Louie Bellson play with Duke Ellington.
"I remember Duke played a white piano." 
Vuckovich began sitting in with various jazz groups, and his talent soon became evident. Vuckovich—a white, immigrant kid with a strange accent and an impossible to spell name—soon found a home in the multi-cultural world of jazz.
Many of the jazz greats performed at the Blackhawk, on Turk and Hyde streets in the Tenderloin. He heard Dizzy Gillespie and Miles Davis. He also met famous pianist Vince Guaraldi who was then playing with vibraphonist Cal Tjader.
Vuckovich became Guaraldi's only student and frequently visited his house in Daly City. They later recorded a two piano quintet album.
In 1965, only a few years after turning professional, Vuckovich went on tour with famed vocalist Jon Hendricks, a co-founder of the seminal vocal group Lambert, Hendricks and Ross. 
Hendricks not only gave Vuckovich informal lessons in jazz history, he passed on his pro-civil rights, progressive political views.
"Don't believe the newspapers," was Hendricks' succinct advice to Vuckovich.
Hendricks was a talented composer and lyricist. He became famous for co-writing the English lyrics for "Desafinado," composed by Brazilian master Antonio Carlos Jobim."
"I wrote it in five minutes, and the royalties sent my kids to college," he once quipped to Vuckovich.
'BLUE BALKAN'
Vuckovich began leading his own groups and had a big breakthrough with his 1980 album "Blue Balkan." The recording fused jazz with Serbian, Roma (Gypsy) and other music from that region.
Balkan music "stays in your system," he said. "I came here in 1951 but it took until the late 70s to have an inner urge and put some things down on paper."
The title tune "Blue Balkan" reflected regional folk music, but the other inspiration came from Hungarian classical composer Bela Bartok.
"Bartok spent five years going to different villages in the Balkans and North Africa collecting melodies. He made the harmonies more modern. He really knew the music."
"Blue Balkan" really stands the test of time and sounds as innovative today as it did nearly 40 years ago. But at the time, Vuckovich didn't know if jazz audiences would find the music appetizing.
"It's like eating food you don't know," he said. "You put it in your mouth. It's either good or it's not."
TALENTED COMPOSER
Vuckovich is a talented composer. Like many musicians, he can hear a melody in his head before writing it down.
He can also remember a tune after hearing it once, assuming it isn't too complicated. That may seem magical to us non-musicians, but he explains that most jazz tunes stick to recognizable forms and structures.
"You have to photograph it in your ear," he said. "You can see a pattern. It goes through those keys and changes. Most of the great tunes are sophisticated, but they are not complicated."
Larry Vuckovich turns 83 this year, but like all the jazz musicians I know, he plans to keep on performing as long as he can stumble up on stage.
"Thank God I'm feeling good," he said. "I don't take any medication. I eat organic greens."
He also swears by the helpful qualities of raw garlic, which he consumes daily.
"It helps medically and keeps the vampires away."
Larry Vuckovich presents his "Fascinating Jazz Life" program at Yoshi's on June 19 and Filoli in Woodside on July 28.
While best known as a foreign correspondent, journalist Reese Erlich has written about jazz and blues for over 25 years. Listen online to his Jazz Perspectives podcasts.