PUFF  This is the week of a thousand parties and events in the Bay Area as we celebrate LGBTQ Pride. You are going to be on the go, so I am recommending a few items items you can stick in your pocket to effectively get you high as a rainbow, so you can celebrate your Pride to the fullest.
First off you must get a tin of Plus' Rainbow Sorbet Pride gummies. They are beautiful to look at, taste great, and give you just enough of a sativa hit to keep you going from event to event with ease. Plus they are super cool to offer some cutie you have your eye on. A great Pride ice breaker!
You always want to have some flower with you to smoke. It's my preferred method of getting high. I'm a big proponent of the preroll. You can just slip a few in your pocket or bag and they are less bulky than a pipe. I also like saving money, so I have been buying Leprechronic joints from Grassroots for $5 each. That's right, five dollars! A fresh rolled pot o' gold, they taste good, smoke well and do their job getting you high.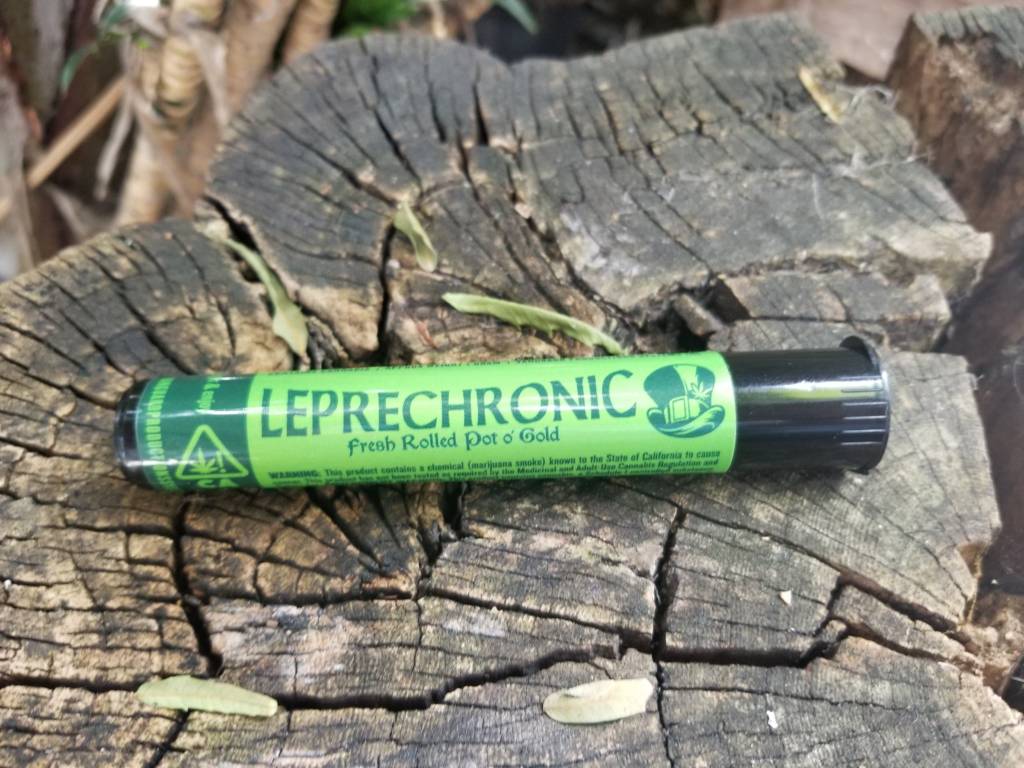 For more money you can go the infused route which always leads me to my perennial favorite, Fuzzies by Sublime which are infused with extracts and rolled in kief. If this doesn't get you high AF, I don't know what will.  
Somatik, the maker of medicated coffee and chocolate-covered coffee beans and goji berries has a new product, chocolate-covered Golden Berries. They have 4mg THC and 4mg of CBD. They are sweet, tart and chocolatey. I love them. They give you not so much a buzz as a lift to keep you going. Unless of course you eat the whole bag and which will get you nice and high and there is nothing wrong with that! Somatik is gay owned and operated, and Christopher and Clayton are donating 5% of all sales this month to the Transgender Law Center. Now there is community support within the cannabis industry!
Another gay owned product I heartily recommend is the Qwik Eaze shot from the Wulf Pack who own Manzanita and Madrone. It is a 100 mg shot of zesty THC tonic that you can travel with easily. Share a sip with friends or guzzle it all on your own and hit the dance floor at your favorite Pride bash! This will get you super high in the best way possible. Tastes great too!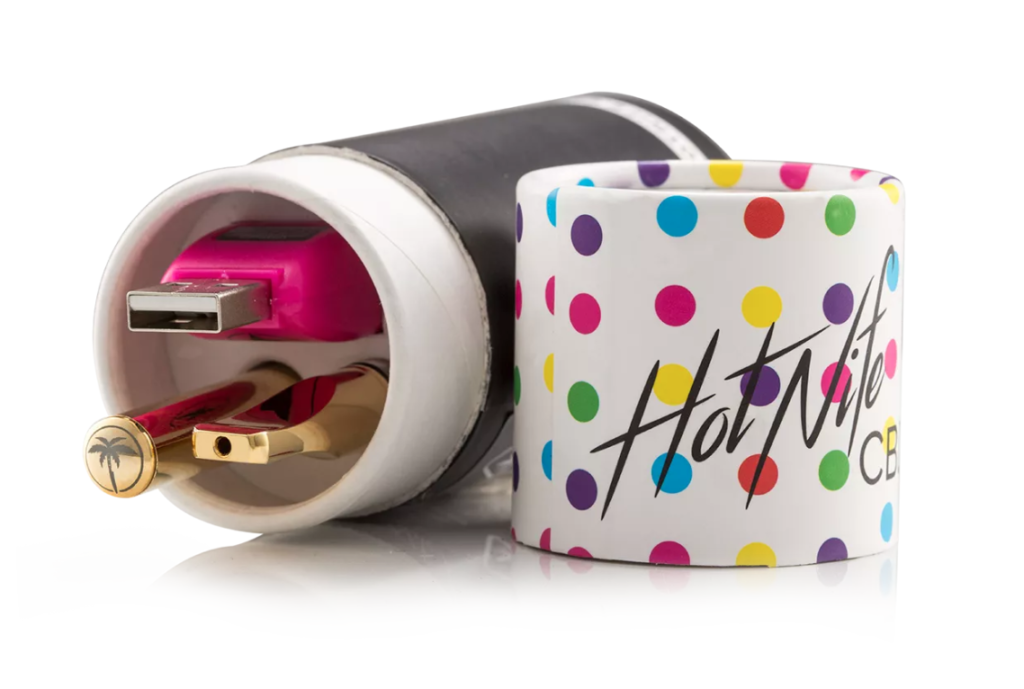 Many of you like to vape, and I just tried a new pen from Hot Nife at a Pride event last weekend. These have a nice weight to them and taste great. I also like the 80s throwback color scheme they use in their packaging. A vape is a great thing to take on a trip or to your favorite gay bar.  
Most of these products are available at your neighborhood dispensaries. If not, consult their websites or Weed Maps. Since it is Pride, I recommend ordering them from Sava. Sava is the only gay owned and operated cannabis delivery service in San Francisco. So show them some Pride love by using their service. If it is your first order, you get $10 off!
Remember, if you get too high, drink water, eat some food or CBD. Buy a vape pen with a lot of CBD in it ahead of time. Keep it with you and when someone gets too high, just have them take a few puffs. It will help immediately. That is one of the great things about cannabis products, you will come down a lot quicker than with alcohol or other party drugs. Then you can just get high again and you won't need to pass out, puke, or wander the streets muttering to yourself.
You can find me at the Pilsner Inn on Church & Market this weekend. I will be hosting the Pitchers & Catchers drag show on Saturday, June 29 from 6-10pm and then spinning at the Tea Dance with DJ Dingbat on Sunday, June 30 from 3-7pm. No cover!
I wish everyone a fun and safe Pride season. May you find the acceptance, love, lust, friendship you seek and some great parties to celebrate our wonderful, colorful LGBTQ life. If you see me, let's light up and enjoy a toke together!