Sup. Matt Haney, with the support of four of his colleagues, put forward a plan this week to address the staffing needs that the mayor says are preventing the city from moving homeless people into hotels.
The plan, and the mayor's response, has showcased an increasingly bitter political divide at City Hall.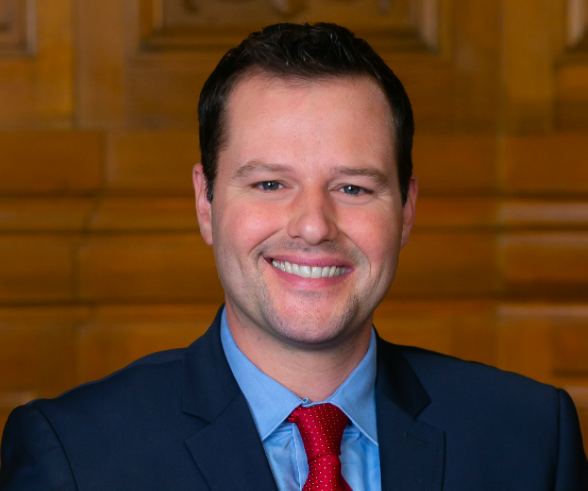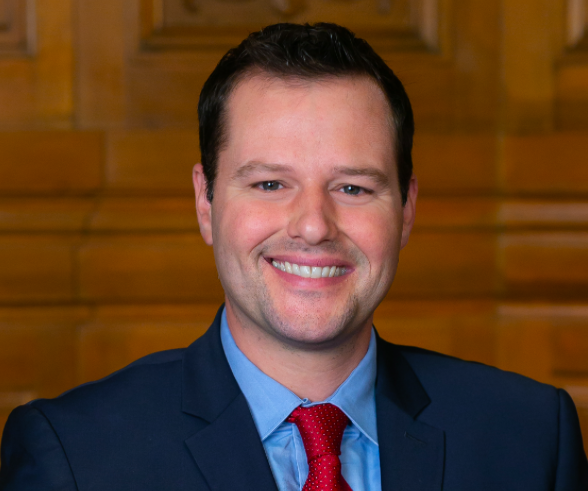 Haney presented the plan at a virtual press conference where Sups. Hillary Ronen, Shamann Walton, and Dean Preston jointly denounced the failure of Mayor London Breed to abide by city law that requires the city to provide 8,250 hotel rooms for homeless people by this past Sunday.
As of yesterday, the city has only 880 homeless people in hotel rooms, and 621 have come from shelters where they were likely exposed to the virus. There are more than 1,000 rooms that the city is paying for but are now vacant.
The overwhelming messages from health-care and faith leaders was that the mayor is creating a moral and medical crisis.
Dr. Juliana Morris, a family-practice doctor who works with UCSF and treats homeless people, said that "the mayor's inaction is making people sick." Olivia Park, who is graduating from UCSF with her MD this spring, said that doctors take an oath to "do no harm" – "and we can't stand by while city leaders are doing harm."
She noted that one-third of the homeless people in San Francisco are families and children, who are unable to shelter in place.
Rev. Sadie Stone, pastor of Bethany United Methodist Church, said that it's entirely possible to house homeless people in hotels – in fact, the local Methodist churches have done it. "Nine churches donated $100,000 to Hospitality House, which moved its entirely population into hotels."
The mayor, she said, "has created a Catch-22 – you can't get tested, you can't get a hotel room, you can't wash your hands, you have to stay in tents in crowded conditions."
Marc Roth, who has lived in a local homeless shelter, said that "the mayor says people can't care for themselves, but the vast majority of homeless people can care for themselves."
The politics have become ever-more sharp, with the mayors' refusal to follow the law creating deep tensions at the board.
Walton said that "there is a staffing plan that has been developed, and instead executive leadership has refused to implement it, calling all 11 members of the Board of Supervisors 'unrealistic.' This is insulting and disrespectful to the board."
Ronen noted that the city is missing a huge opportunity here, a "once in a lifetime chance to do something new." She said that the city could move homeless people into hotels now – and that in the next few months, the city will have the chance to buy some of those hotels for permanent housing.
Instead, she said, "we are hearing nothing but old stereotypes and poverty-blaming excuses."
The staffing plan calls for moving entire shelters, including their staff, into hotels – which worked well for Hospitality House. It also calls for fully involving nonprofits that work with homeless populations:
The non-profit providers have been vocal for weeks that they can do more to help staff the hotels. They are yet to be brought on fully as partners in this initiative. The Homeless Emergency Service Providers Association (HESPA) presented a proposal more than 2 weeks ago, including a "Decentralized Access Hotel Rooms Plan" with a list of specific homeless service providers willing to make their staff available. The proposal calls on the city to "leverage nonprofit expertise," as "providers know their communities, their staff, and their sites."
The proposal also calls on the city to rely on nonprofit coalitions and systems to assess staff capacity and project staffing needs.
The plan also notes that
Weeks ago, the Department of Public Health started recruiting licensed medical professionals to volunteer with DPH's COVID-19 response efforts in a variety of healthcare roles. As of April 22nd, hundreds had signed up, and only 4 had been deployed. These volunteers are skilled and experienced and many have already been through a background check. They should be leveraged for the hotel program.
Haney acknowledged that "this will be difficult." But the alternatives are far, far worse.
Over at Mission Local, Joe Eskenazi argues that the mayor has the right not to spend money– and he suggests that:
Finally, left unsaid by either the mayor or homeless advocates is that moving thousands of people inside will, in the days and weeks after the pandemic, likely necessitate moving thousands of people outside — perhaps by force. And nobody wants to see that.
There's no reason for that to have to happen.
Many of these smaller hotels will be vacant for months, maybe years, as the tourist economy slowly comes back. The owners, many of them small businesses, would likely be thrilled to have the city offer long-term (say, three-year) leases to keep the units filled.
Many will be for sale, and the city can buy them at fair-market rates.
This is, as Ronen notes, a once in a lifetime opportunity. It's going to be discussed, and quite possibly implemented, in communities across the state.
And the Breed Administration is letting it pass by. I still can't figure out why.