As I read all my Pride-inspired emails this year, it is funny how many gummies now have special Pride tins. I know for certain that those originated with PLUS gummies three years ago. It's fine though. If the cannabis community wants to express its unity with the LGBTQ community through medicated gummies, go ahead!
I received my Pride pack from PLUS this week because it is sponsoring Quaran-Tea, a series of afternoon Sunday afternoon virtual tea dances featuring local DJs spinning to raise money for the San Francisco Queer Nightlife Fund. PUFF, your favorite cannabis column and happy hour, will be joining in this Sunday, June 21 from 1-6pm at Twitch.tv/sfqueernightlifefund.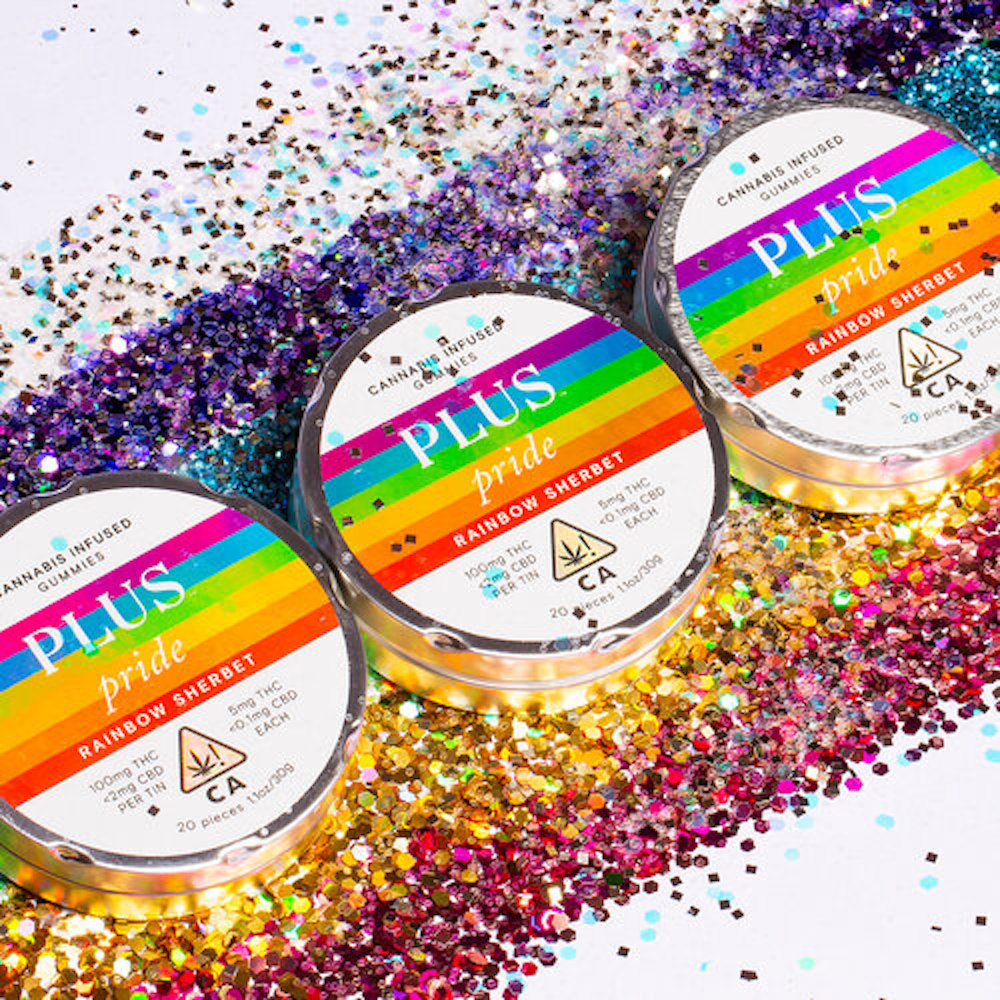 I chose four DJs to join me, and we have already pre-recorded our sets. Sadly, my two regular PUFF DJs were unavailable, so I turned to my community to find a nice mix of people to make a fun afternoon tea dance. First off I invited PUFF artist David Lawrence Hawkins aka DJ Dingbat to give us a wacky sampling of what is going on in his brain. Years ago at Truck, a long-gone gay bar in the Mission, Tom Kern aka DJ Chicken and I spun many a night together, so he is coming in for a set.
DJ Sgt. Die Weiss aka Kntrl Alt V, I knew from when I DJed for the Meow Mix party. When I started inquiring about a lesbian DJ, her name popped up and I was so excited to book her. She has great taste in music. DJ Marloca finishes out the four, and she was a resident DJ at Delirium and F8 and has a zany point of view. Everyone is in for a fun afternoon of music.
Finally, Thee Pristine Condition will be the host between each set! She promised some amazing drag looks. So please support PUFF and help raise money for the SF Bay Area Nightlife Fund. PLUS Gummies will donate $1 from every purchase of their Pride tin to the fund!
I am eager to see how it goes and sounds. I even had to video myself DJing which meant dancing because, beyond settings levels and choosing the next song, there is not much else to do while DJing—tho I did light up a night doobie midway through my set.
——
I must admit after three months of staying in place and watching shows on the Internet, I am a little burned out from watching performances and meetings on Zoom and Facebook Live. They were so charming just a few weeks ago. For Pride this year, this is how we can celebrate safely, so I am just going to roll with it and smoke up. I applaud everyone who is thinking of new and better ways of helping us connect with one another online.
The one thing that does help me relax while watching internet content is smoking a nice doobie.
Rolling is a craft. I am getting really good at rolling it, but I have yet to master the art of inserting a crutch, the little piece of rolled cardboard that serves as a filter on the end of a joint. Like Frankenstein on his eternal search for piecing together a man, I tried many times to slide it inside the paper but only succeeded twice. There were actually three times, but the third was born so badly constructed that it just ended up being fodder for the bong.
As I smoked these well-made, but crutchless, joints, I realized that I should make my own infused joints. I spend money on the premade ones all the time, why not make my own!
Ice water hash is granulated so it is easy to sprinkle in my joint. Good prices were to be had on the High Noon ice water hash at California Street Cannabis Company. It is available, or some version of it, throughout the Bay Area. Presto, a nice hashy preroll is ready! 
Two flavors that I personally liked were by High Noon, Banana Fig, and Brown Sugar. (I can not find a website or social media for this brand, so check your local dispensary). I got a nice, steady, zoned out feel which is perfect for doing things like watching drag or music shows on the internet. Plus it gives you a craft project to do while you view.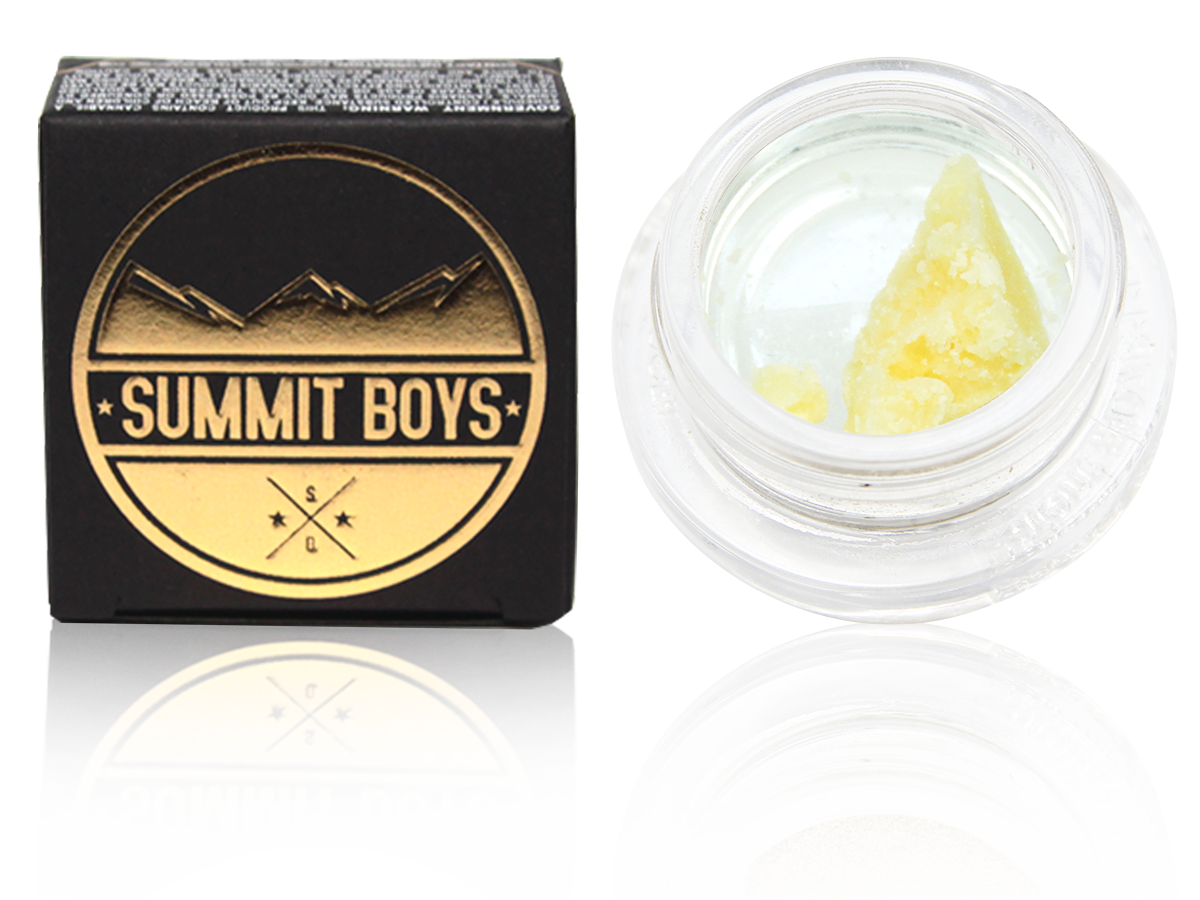 I also made some pretty potent infused joints using caviar crumble which looks like white cubes and crumble easily over a joint. Just watch out, it melts on your fingers quickly. Try using a metallic scoop, tweezers or a pick to help you get it where you want it. I used AK Cookies by Summit Boys. It gave me a bit more intense high than the mellow hash.
——
I have always said every Pride is different from the next. It is certainly true this year as we celebrate online. The most important thing to remember is that we should be prideful of who we are every day of the year and these celebrations merely give us a moment to celebrate that together.
Check out your favorite dispensaries to see what kind of Pride specials and events they are offering. Sign up for their email and text lists.
Please stop by the PUFF Quaran-Tea this Sunday and donate to the SF Queer Nightlife Fund. You will hear an amazing mix of fun music. I will hanging out online smoking a joint made of whatever formula I come up with for my Pride joints. I will be glad to tell you all about it.
Now, it's time to light up.