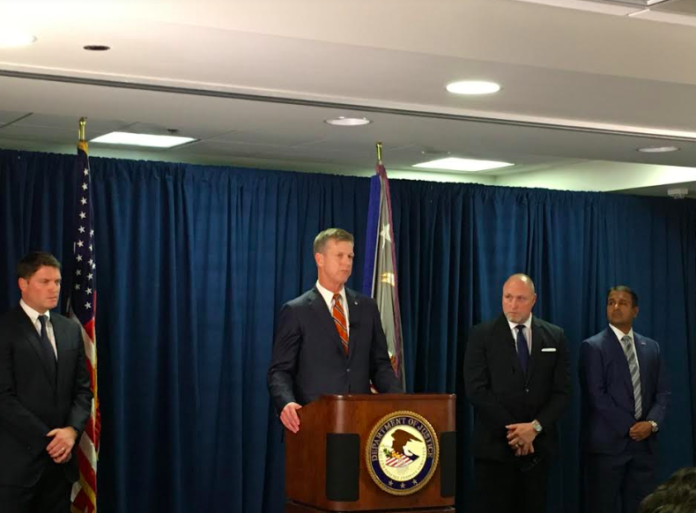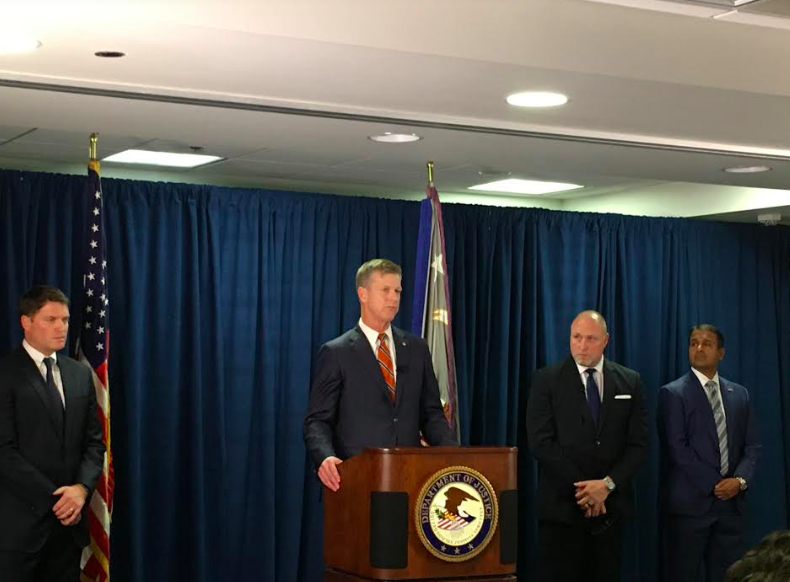 The criminal complaint against Mohammed Nuru and Nick Bovis, and information from an FBI press conference, allege that the director of the Department of Public Works was involved in a pattern of corruption that could involve other city officials.
In fact, US Attorney David Anderson said the investigation is continuing and that "corruption is pouring into San Francisco from around the world."
Anderson is a Trump appointee.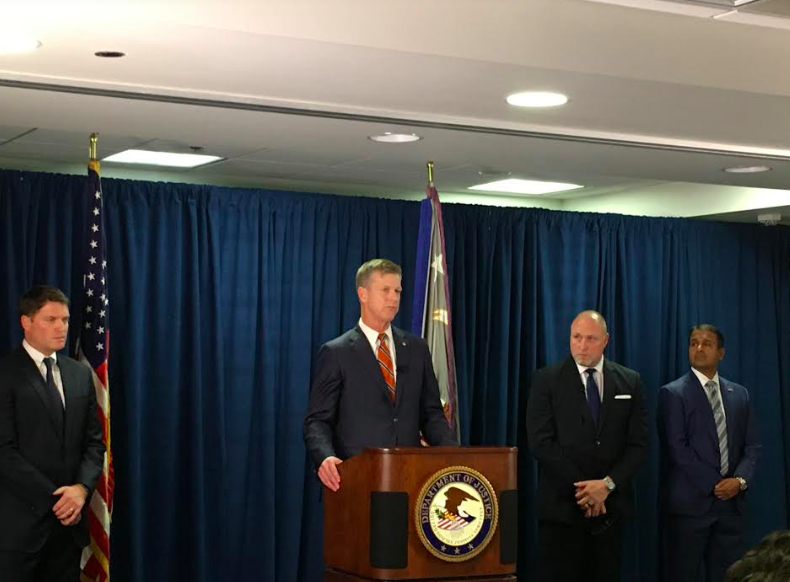 Nuru and Bovis worked together, the FBI charges, in an attempt to bribe a member of the Airport Commission to secure a concession lease for one of Bovis's restaurants.
The commissioner is identified only as Commissioner 1, but in the complaint is described repeatedly as "she." There are two women on the commission, Eleanor Johns and Linda Crayton. Both were originally appointed to the panel by former Mayor Willie Brown.
Nuru, according to the complaint, said in recorded conversations that Commissioner 1 would help get the concession for Bovis because Nuru had helped her get the commission appointment.
At one point, the complaint says, Bovis was recorded mentioning another high-ranking city official and saying that "they're all, they're all on the, so it's good… They all work side deals."
Commissioner 1 refused to take the $5,000 bribe, the complaint states. No member of the Airport Commission has been charged with any crime.
Bovis owns several restaurants, including Lefty O'Doul's, the Broadway Grill and the Gold Coast Lounge.
In an unusual twist, Nuru is also charged with lying to the FBI; he was initially arrested Jan. 21, but released when he promised to cooperate in the investigation. He also promised not to tell anyone else about the investigation – but he violated that promise, the complaint states.
He and Bovis have both been released on $2 million bail. They will be back in court Feb. 6.
The charges also allege that Nuru worked with Bovis to win a lease at the Transbay Terminal Project; Nuru is the chair of the Transbay Joint Powers Board.
Nuru is also charged with helping a Chinese developer in exchange for travel and accommodation and a $2,000 bottle of wine. The complaint says that the employees of contractors who do business with the city may have done free or discounted work on Nuru's vacation house in Mendocino County.
Nuru has a history of corruption allegations. When he worked at the San Francisco League of Urban Gardeners, both the city attorney and the controller found evidence that he had used employees working on a city grant to help the election campaigns of Willie Brown, Gavin Newsom, and Kamala Harris.
When the late Mayor Ed Lee appointed Nuru to the top job at DPW, City Attorney Dennis Herrera complained:
For ten years, Nuru's questionable ethics and repeated misappropriation of taxpayer dollars didn't seem to merit a slap on the wrist from Ed Lee. Now, as Mayor, Ed Lee thinks it merits a promotion. For a $200,000-plus salary, taxpayers have a right to expect professionalism. Instead, they're getting cronyism, politics and poor judgment.
Sup. Matt Haney said that he was outraged by the alleged behavior:
The Department of Public Works has vast responsibilities, and for far too long there has been too much power concentrated in the hands of its Director with very little oversight.

The Department is filled with many hardworking employees who genuinely care about our city and take pride in doing their jobs; however, the hard work and good intentions of our public servants has been consistently undermined by a director who treats the department like a one-person fiefdom, where anything he says goes.
Sup. Gordon Mar said:
San Francisco deserves justice. We deserve to know public officials are acting in good faith and the public's best interest, and are held to the highest possible ethical standards. The breadth and depth of the fraud and abuse of power detailed in the indictment of Public Works Director Nuru is appalling, and that such behavior went unchecked until now is inexcusable. As the Chair of the Government Audit and Oversight Committee, I've made ethics and anti-corruption reforms a priority, authoring three laws to address pay-to-play politics. There's more work to do, and we will do it. We do not know where all the FBI investigation will lead, but we know we need systemic reform. We need to take bold steps to address and prevent corruption, and to root it out wherever it exists. I'm committed to doing that work, and to ensuring our government deserves the trust of the public.
Kelley cutler, human rights organizer at the Coalition on Homelessness, said the alleged corruption is only part of the story:
"The most egregious thing Nuru has done is violated the human rights and dignity of those forced to live on our streets by using DPW as a tool to sweep homeless people out of the public eye."
City Administrator Naomi Kelly has named Aleric Degrafinried, a former official in the Office of Contract Administration, acting director of public works. Nuru remains on the city payroll on administrative leave.
This is an ongoing breaking story and we will be continuing to post updates.