Our food column Good Taste celebrates local makers and points you to the Bay Area snacks and culinary experiences you deserve right now and will read about elsewhere later.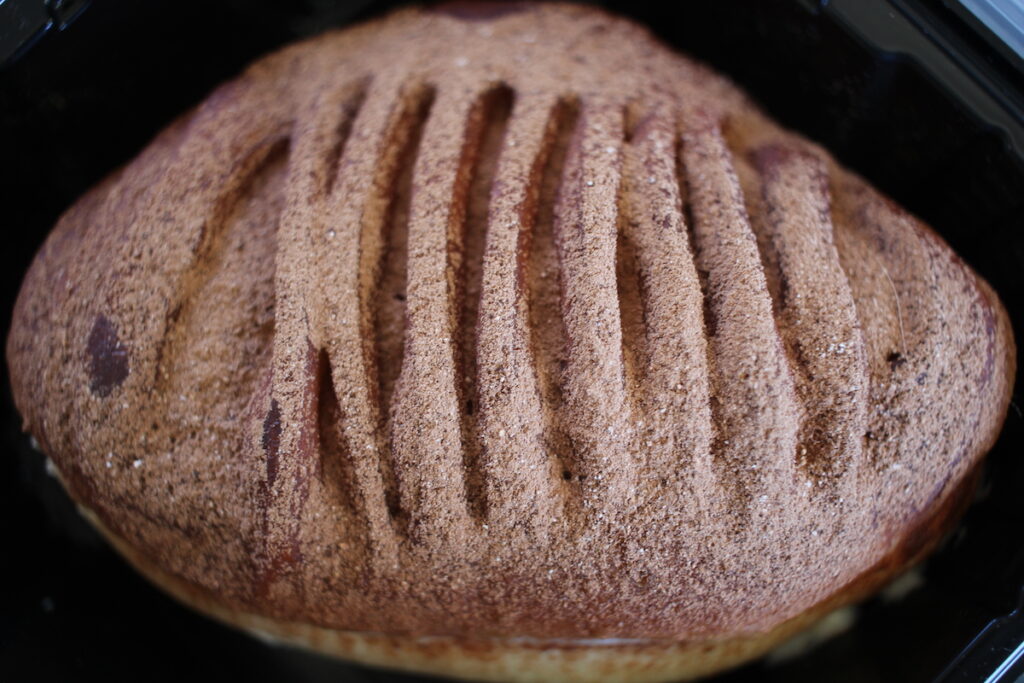 Bomboloni squad: If you miss all those years of Saturday mornings spent scarfing down Italian bomboloni donuts from the Village Market inside the Ferry Building — just me? — they are back in action with some limited special showstoppers as the cherries on top. Made by Les Elements, the bomboloni typically come in flavors like pistachio, Nutella, raspberry, and custard, but for the next three Saturdays (March 20, March 27, April 3), you'll want to shoot your shot at getting one of the special tiramisu bomboloni that I benevolently tried for you and caught the resultant buzz before deeming amazing enough to be released into the wild.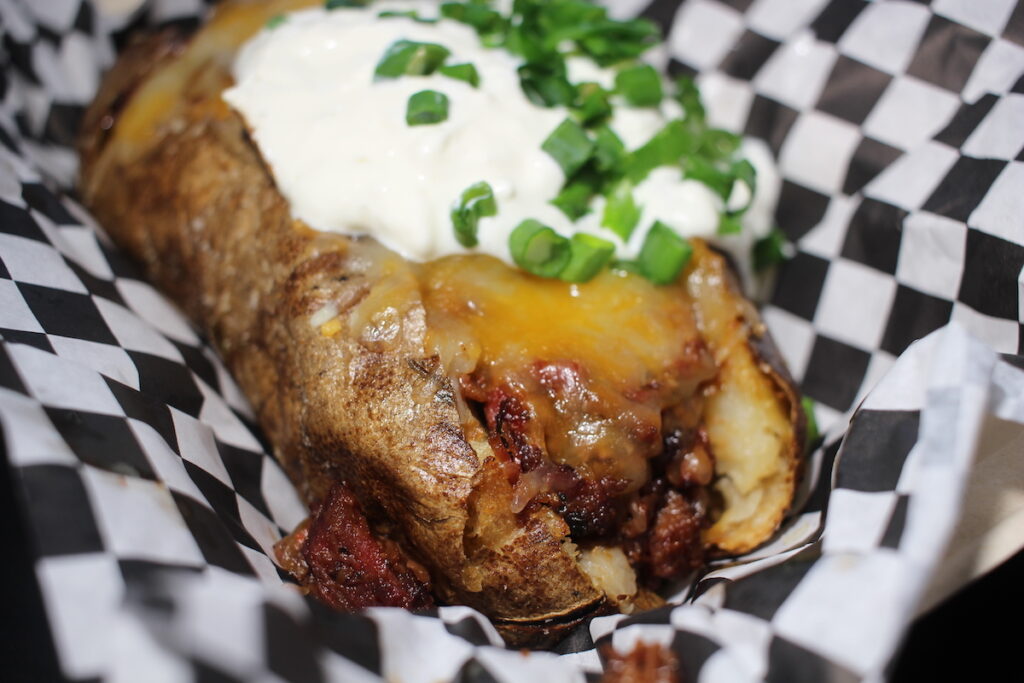 Meat and potatoes: Spanking new on the cottage food scene is Smokin' D's BBQ, which has sold Texas style barbecue out of Houston native D's garage and Blackthorn Tavern in the Sunset a few times over the last few weeks, and will appear at the Outer Sunset Farmer's Market soon. If you're sick of seeing too many fancy or weird food options for takeout and just want to know where you can get some meat and potatoes right now, bookmark Smokin' D's Spuddy Buddy, a giant baked potato loaded with 15-hour smoked brisket and all the trimmings, in your brain for future reference. Brisket sandwiches, smoked prime rib sliders and meat by the pound have also been part of these early menus.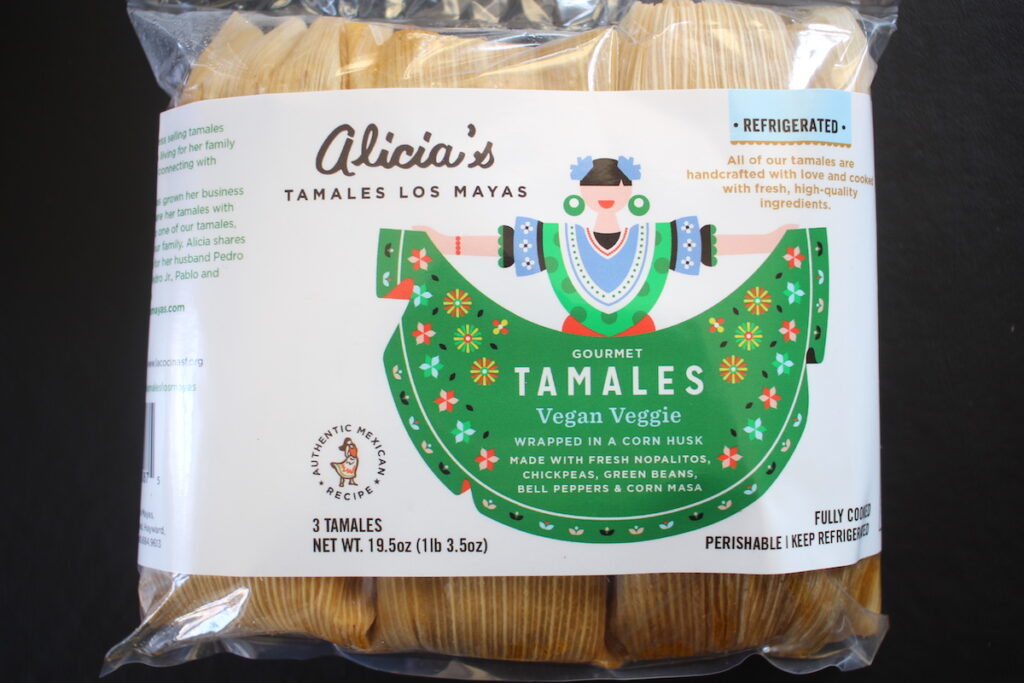 In stores now: Hayward caterer Alicia's Tamales Los Mayas, which you may know from past appearances at big local events like Outside Lands and the San Francisco Street Food Festival, now sells packaged vegan, vegetarian, and carnivores tamales in stores like Rainbow Grocery, Gus' Market, and Berkeley Bowl. If your appetite is a little bigger, Alicia's offers larger tamale dinner kits and care packages (!) for delivery throughout the Bay Area; you can also order items for pick up at La Cocina in San Francisco. Tamale care packages: Get into them, they're way better than flowers.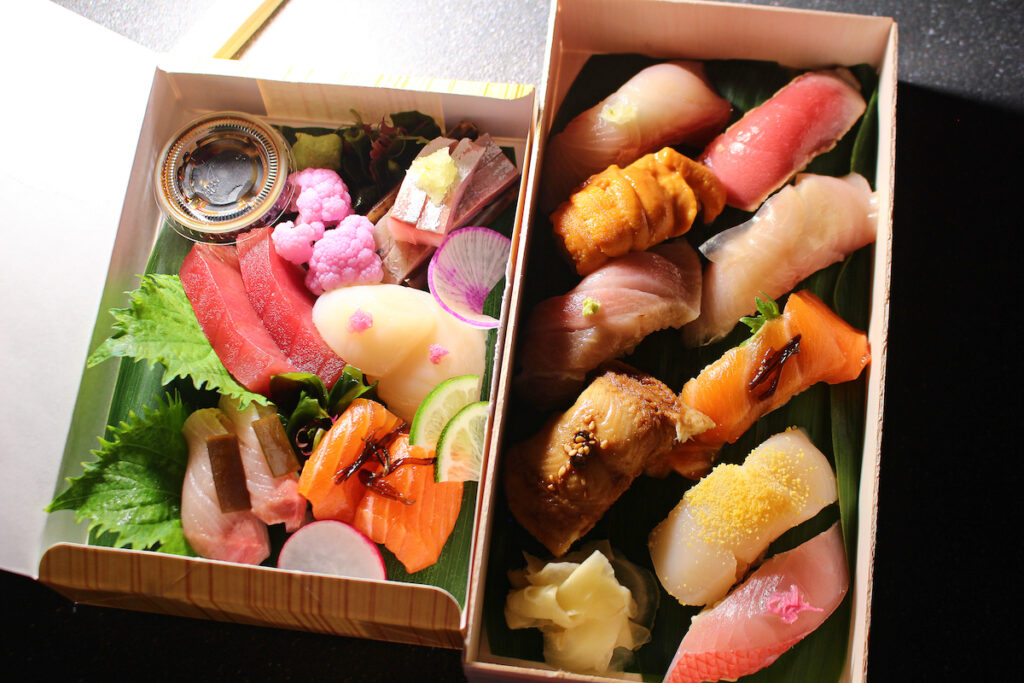 Secrets to sushi success: It's not super easy to get food from the otherwise flawless new sushi spot Ken (252 Divisadero) from Chef Ken Ngai, who previously worked with world technical sushi skill champion Mitsunori Kusakabe at his eponymous restaurant, and at Sausalito's Michelin-starred Sushi Ran before that. At the moment, you can't call or walk up to place an order and you won't find Ken on any delivery apps. But here is the trick to scoring with Ken right now, and it's well worth the minor effort: follow Ken on Instagram, where he opens up pre-orders a week at a time. From there, if you're fast enough, you'll pick a date and fill out an order form, which Ngai will confirm, and you'll pay via Venmo or Zelle. Slots sell out quickly, but sometimes availability opens up—it all goes down on the Gram. Your persistence in watching his feed will pay off with you getting fed high-quality sashimi, omakase, and Kyoto-style sushi at competitive prices.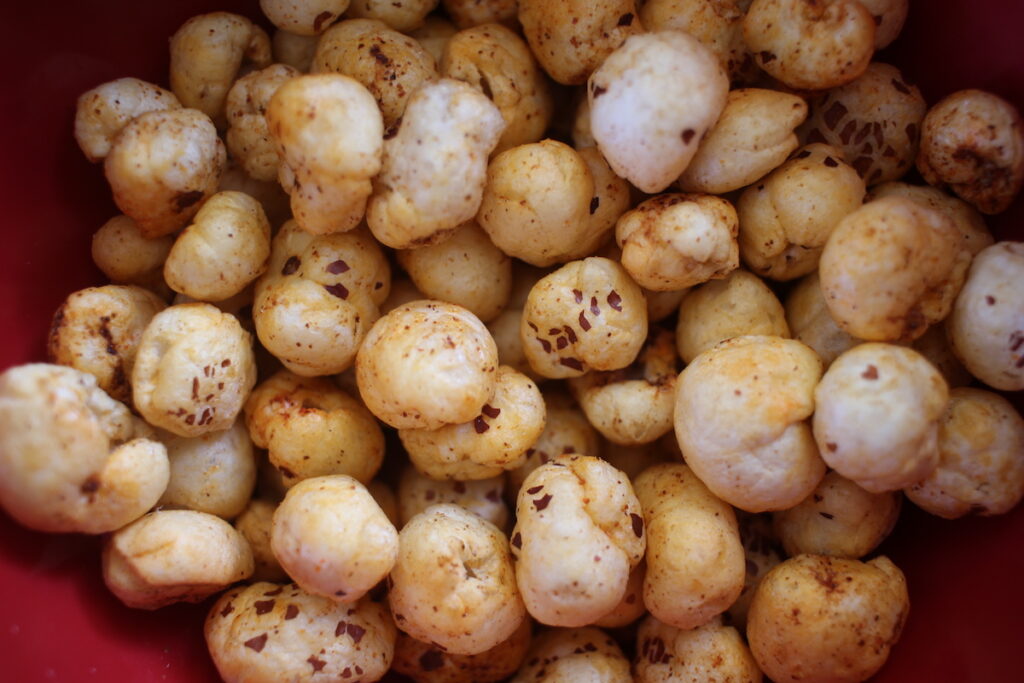 Vegan snacktion: The seasoned Popped Lily Seeds by Eat Makhana don't last long around here because they have the right texture to satisfy a crunch monster. Though they have a similar flavor to popped lotus seeds, these vegan, non-GMO snacks (called makhana in India, where they're popular) are hand harvested from sustainable water lilies in California. They're carried all over the Bay Area and in SF at stores such as Bi-Rite and The Market—larger sampler and variety packs are available online for shipping. Based in San Mateo, Eat Makhana's founders Mallika Chawla and Amruta Gadgil launched the company in 2019 as first year MBA students and fellow insatiable snackers at UC Berkeley.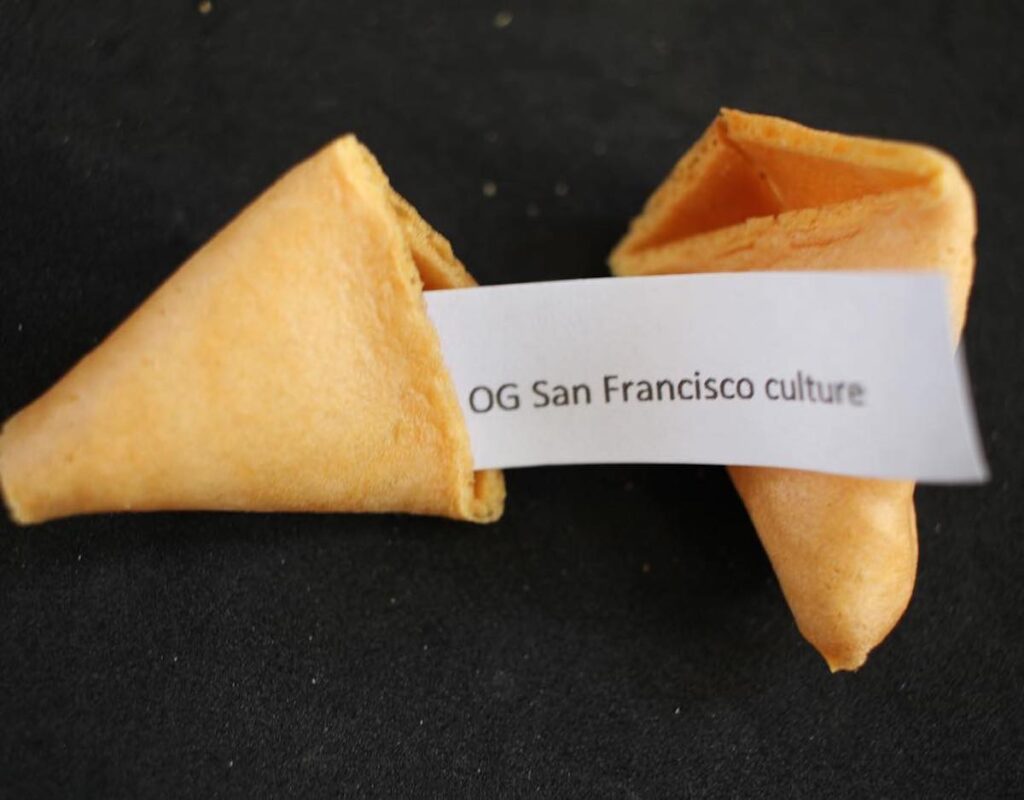 Chinatown pops up the Embarcadero: The Golden Gate Fortune Cookie Factory and Dragon Papa are among the Chinatown merchants who are selling at the Ferry Building this month from 8am to 3pm on Saturdays and Sundays. China Live also has a kiosk for sauces and condiments on Saturdays. We visited the Golden Gate Fortune Cookie Factory in 2019, when the building's rent skyrocketed, and while it's still hanging on, now is an awesome time to get some custom fortune cookies made or stock up on the classics. 
Dragon Papa in particular could use some extra love right now—it's a small operation that's one of the few places in America where you can buy traditional Chinese dragon beard candy, a rice flour-dusted bundle of hand-pulled sugar strings wrapped around crushed peanut and sesame seeds. Their Chinatown shop is temporarily closed and they've been taking orders out of Daly City for the last few months, so the next few weeks are a prime opportunity to get something really special and give them a boost. Check out our new guide to Chinatown for more suggestions on where to eat there right now, when your patronage really is needed the most.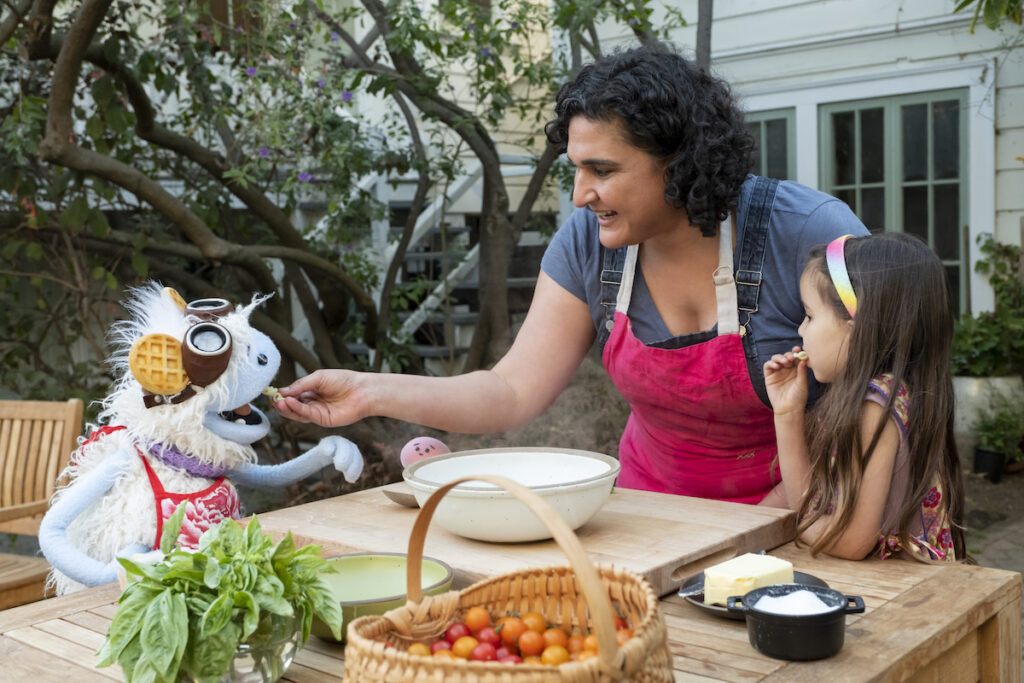 Netflix and grill: Michelle Obama's adorable children's food series Waffles + Mochi has just debuted on Netflix, and it's a cute view for all ages—especially if you'll always consider yourself a Sesame Street kid. The first episode finds the lead characters riding in their Magicart to visit chef and Salt Fat Acid Heat star Samin Nosrat in her Oakland garden as well as the dining room of the deaf-owned San Francisco pizza parlor Mozzeria. The restaurant sadly closed in November, but Mozzeria still offers catering via their food truck; there's also a location in Washington, DC that opened in September that remains open. If you engage the food truck, don't miss the Peking duck pizza, a sentimental favorite from owner Melody Stein that's a tribute to her family's Chinese restaurants that they owned while she was growing up.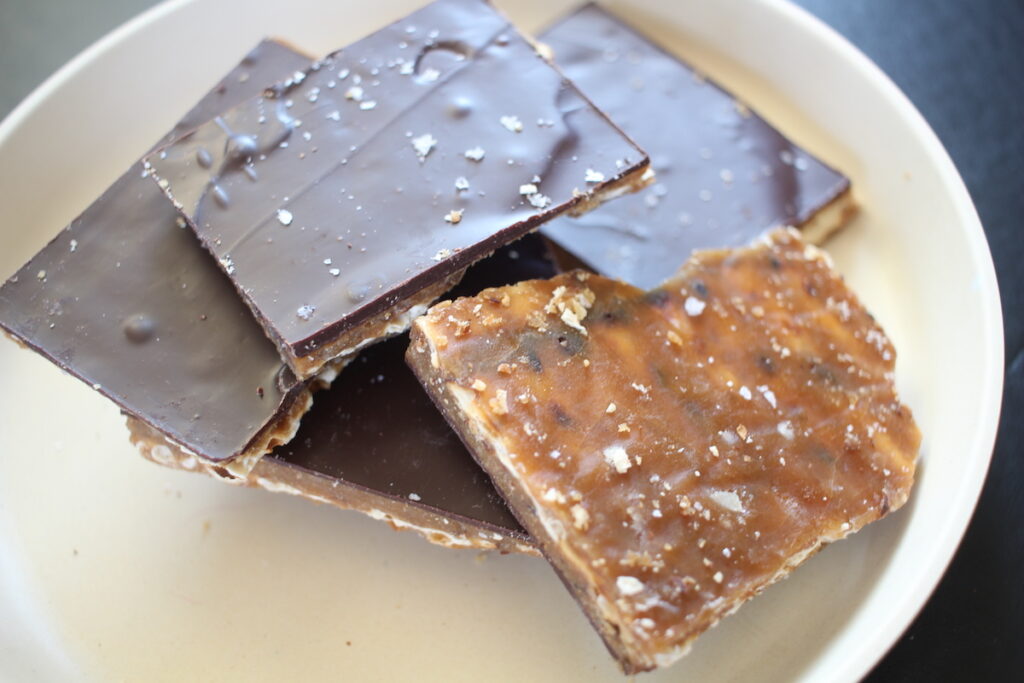 Matzah tawk! Whether or not you observe Passover, which starts on March 27, you may still have a taste for matzah, the unleavened bread that takes center stage during the holiday's eight days. I perennially recommend the Chocolate Covered Matzah from SF's Charles Chocolates, and this year have a new local pick to add to the flat pile. Salty Sweet, also from the city, opts for the alternate spelling for their toffee-esque Caramel Coated Chocolate Covered Matzo Crunch, which also comes in a version with sprinkles if you're feeling extra festive.
Find more of Tamara's treat yourself picks at California Eating.