Don't call it a comeback. Toto's Pizza has been here in the Bay Area for years, but it's been some decades since the restaurant was in San Francisco proper. Until now, that is: Toto's has recently joined the mega ghost kitchen at 90 Charter Oak and is taking orders for pickup and delivery in San Francisco.
Caroline and Antonio "Toto" Spadarella first opened Toto's in Coney Island in 1932 and moved to San Francisco after World War II. The couple opened two new Italian restaurants in the late '40s before debuting Toto's Pizza on Mission Street in 1954 and offering the city its first pizza delivery service, so it's a full circle moment for the couple's descendents, who still run the family business, to have delivery in San Francisco once again.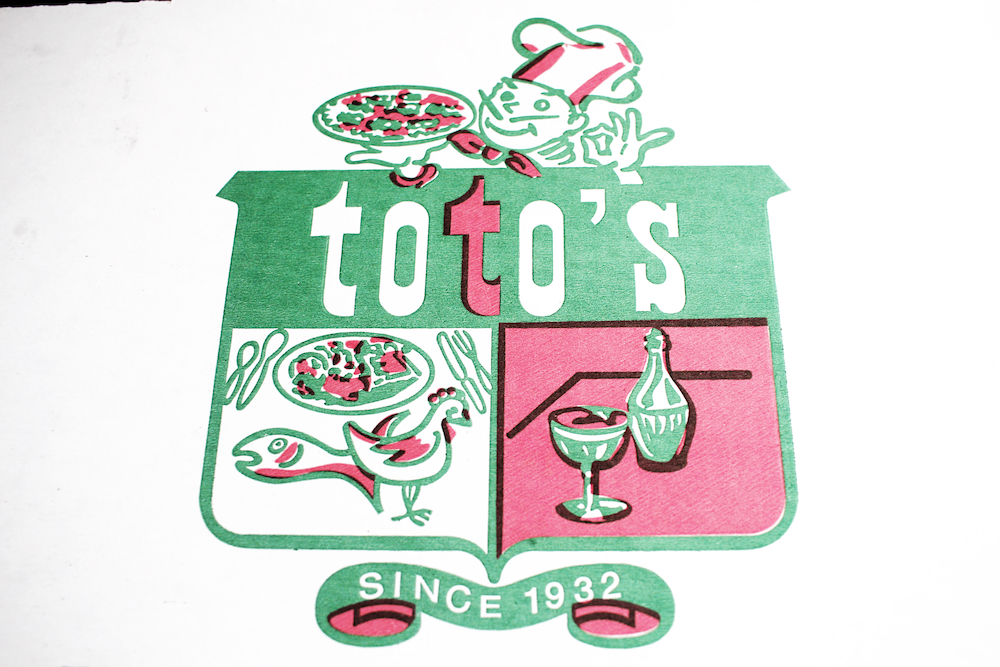 I grew up worshipping the pies from Toto's in Daly City, and I have been a semi-frequent customer of the San Bruno location for a long time. Expectations for ordering from the ghost weren't particularly high, but my order hit just right and it probably won't be long before I'm indulging that craving again. Welcome home, Toto's.
Give this man a TV show! Victoriano Lopez, the executive chef of La Mar (which opened Jaranita last month in the Marina) is a YouTube food star who gives up all of his most intimate cooking secrets on his personal channel, La Cocina de Victoriano, which features recipes filmed in Spanish from his home kitchen. Some, like his million-plus-viewed video for Cebiche Peruano, are subtitled in English for those of us who don't understand the language, but you'll still learn from him if you also watch his videos that aren't.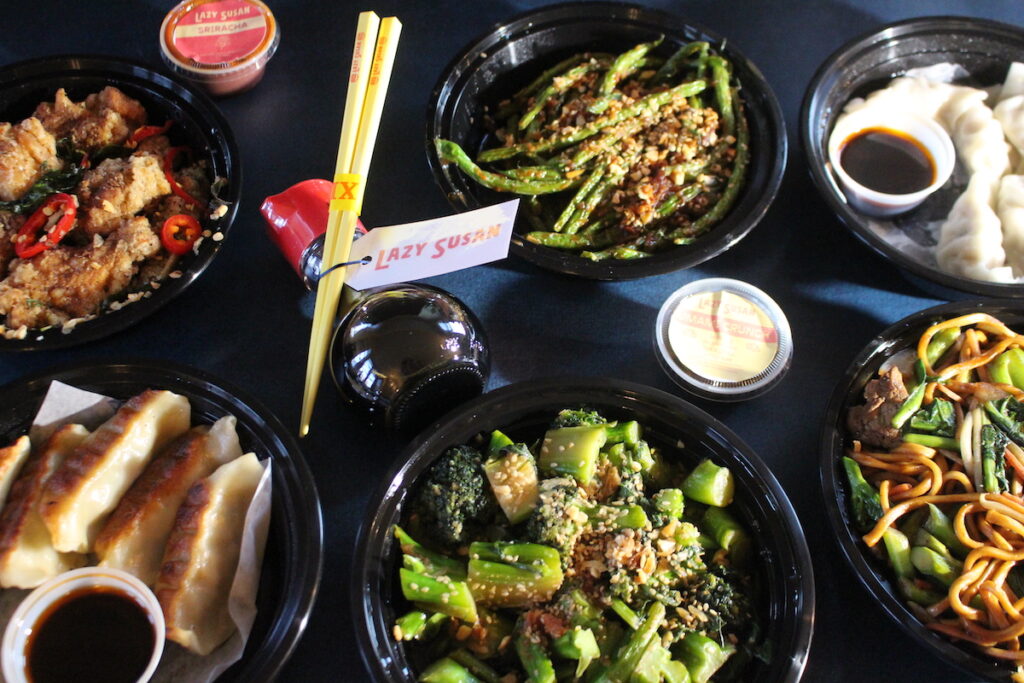 Turning the tables. Chinese American takeout spot Lazy Susan opened in Hayes Valley on Feb. 17 with Chef Eric Ehler, who was born in Seoul, Korea and adopted into a white family in a small town in Iowa, creating the menu and running the kitchen. Almost immediately, a since-deleted viral social media post from a well-known Instagram account attacked restaurant owner Hanson Li (of Salt Partners Group) and Ehler's quotes in an article posted by Eater SF. The post obscured the fact that both are Asian and not Caucasian gentrifiers.
It was a scandal du jour with unfortunate implications around the question, Who should cook Chinese-American food? The post was soundly denounced by Ehler's industry colleagues, and Ehler himself posted an eloquent video statement that connects his childhood visits to the local Chinese restaurant as a gateway to finding out more about himself.
"Everyone has their story of finding their identity," Ehler captioned the post. "I encourage anyone who is struggling to find themselves to do it through food—it has helped my journey immensely." In 2018, Ehler, then a 29-year-old sous chef at Mister Jiu's fine dining Chinese restaurant in Chinatown, suffered cardiac arrest, which later led him and Brandon Jew to raise money and advocate for CPR training in restaurants.
Lazy Susan owner Li told Eater SF that he's inspired by the takeout and delivery efficiency of Domino's Pizza, and wants to scale the Lazy Susan concept to become nationwide. I ordered dinner on opening night and was later invited to try some additional dishes on the house this past weekend. I hope that Domino's comparison doesn't get mistaken for quality comparison of the food, because Lazy Susan is of a higher quality for sure (without a big price tag — family-style entrees generally run between $10.75 and $14.75).
The food seems designed to be an inviting entry point for diners of all ages and locales, and is at its best with its most minimal dishes, like the crunchy duo of garlic-spiked Chinese and American broccolis, thick noodled chow mein, and seared pepper steak. You'll want to add the restaurant's own Sriracha or funky mushroom Umami Crunch condiment if you're used to spicy and bold flavors. Hoping that the restaurant starts selling actual Lazy Susan countertop food turntables, because that should be an essential home purchase for 2021.

Mochi Madness! California Mochi in Mountain View, a wonderful dessert shop offering fresh mochi with fillings like fresh fruit, cheesecake and ice cream, has closed. But the news isn't all bad—fortunately, the business has partnered with Japanese dessert shop Uji Time to offer weekly pickups of its selections every Friday at Uji Time's locations in San Francisco, Berkeley (which also offers delivery with a dozen minimum), San Mateo, Newark, Pleasanton, and Sunnyvale. Pre-orders are open Saturdays through Wednesdays.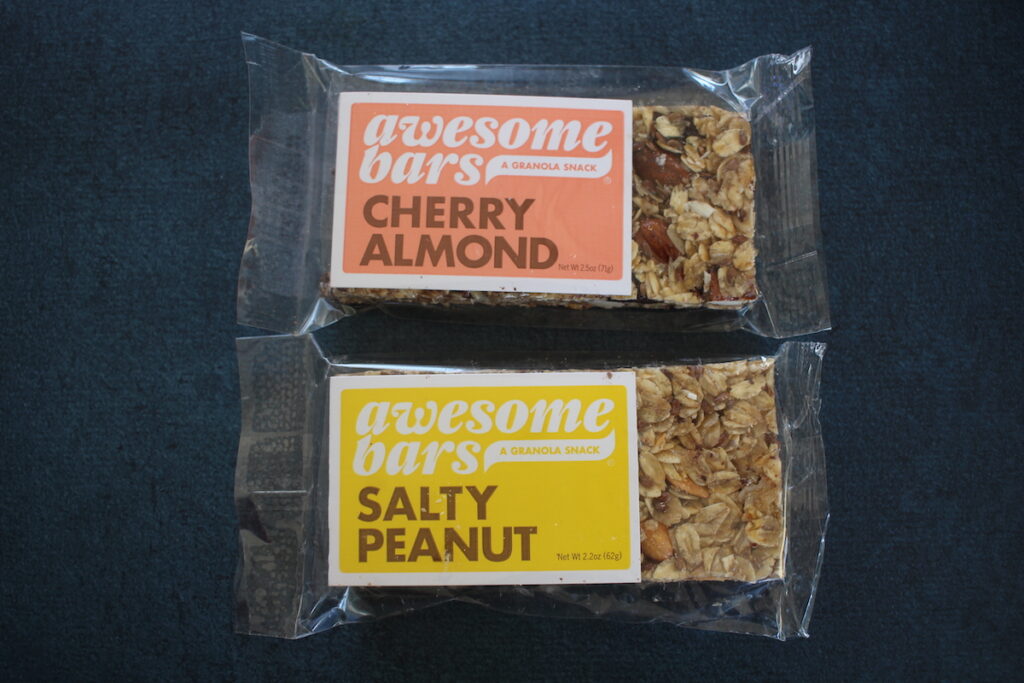 Awesome really satisfies: Founded by sisters Leah and Stephanie Melnik, Awesome Bars sell handmade vegan granola bars and bags that are healthy (high in protein and fiber), but taste a little naughty. The company has been in business since 2012—but I just learned that the Salty Peanut bar is a pretty effective way to head a fierce Snickers craving off at the pass and thought I should share this information. Grab singles or subscriptions on the Awesome website or look for them at Rainbow Grocery, my favorite place for local snack discovery, which has introduced after hours shopping reservations and curbside pickup a few days a week.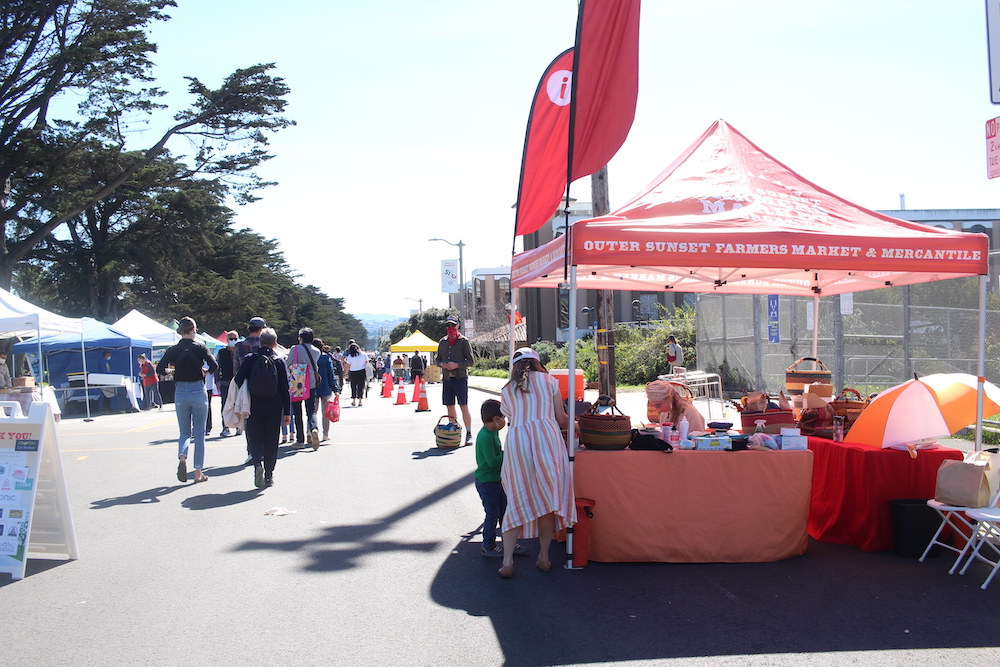 Farmer's Markets are the new everything. This is my only real social activity right now, so I'm excited that CUESA is bringing back the 11-year-old seasonal Mission Community Market (Thursdays from 3-7pm at 22nd and Bartlett Streets) on March 11 with new vendors including Norte 54, which sells Mexican baked goods out of Nopalito's 18th Street location and delivers pastry boxes, and Bolita, offering tortillas, masa, sopes, and guisados.
You're missing out on a total vibe if you haven't checked out The Outer Sunset Farmer's Market and Mercantile (Sundays from 9 a.m. to 3pm on 37th Avenue between Ortega and Quintara), which debuted last year with a solid lineup of farm fresh produce and prepared and hot food from chefs like Dontaye Ball's Gumbo Social. Newcomers over there include Sunset Squares (next to its pop Namu), Marinucci's Pasta (whose monthly lasagna pop-ups at Mission Bowling Club are making noise) and Caramela, a local maker of soft caramels in intriguing flavors like baklava and chai latte that are only available at the market.
And if you visit the Outer Sunset Farmer's Market one Sunday, you may also want to know about the cute new mobile small batch coffee and matcha caravan called California Kahve that parks in a lot where Lincoln Avenue meets the Great Highway, just a few minutes away. The Kahve has both hot and cold brew drinks, with the latter in bottles.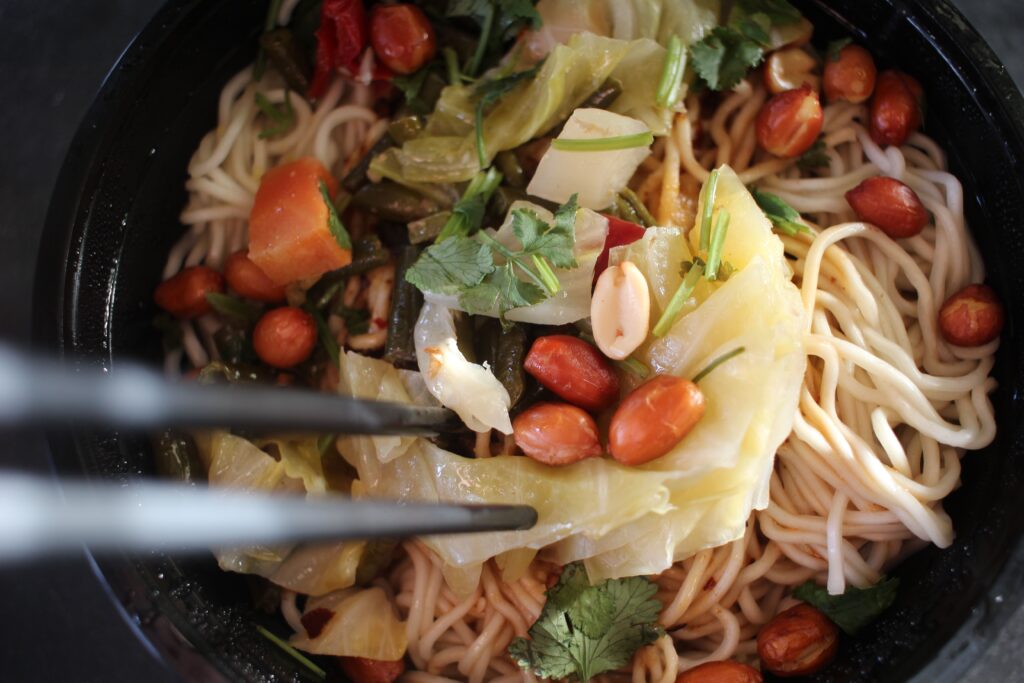 ICYMI: Chinatown restaurants need citywide support for long-term survival — don't miss our new Chinatown food guide for ideas on specific places to try right now.

Check out more of Tamara's food finds and recipes at www.californiaeating.com.