More than 60 percent of homeless people in San Francisco say they lack access to drinking water, a report issued Tuesday shows.
The Coalition on Homelessness report found that a lack of access to potable water for drinking as well as washing is a common issue for homeless people in San Francisco, with 61 percent of 73 respondents surveyed saying they face barriers accessing at least 15 liters of potable water per day, the UN's minimum standard of water access that every human should have.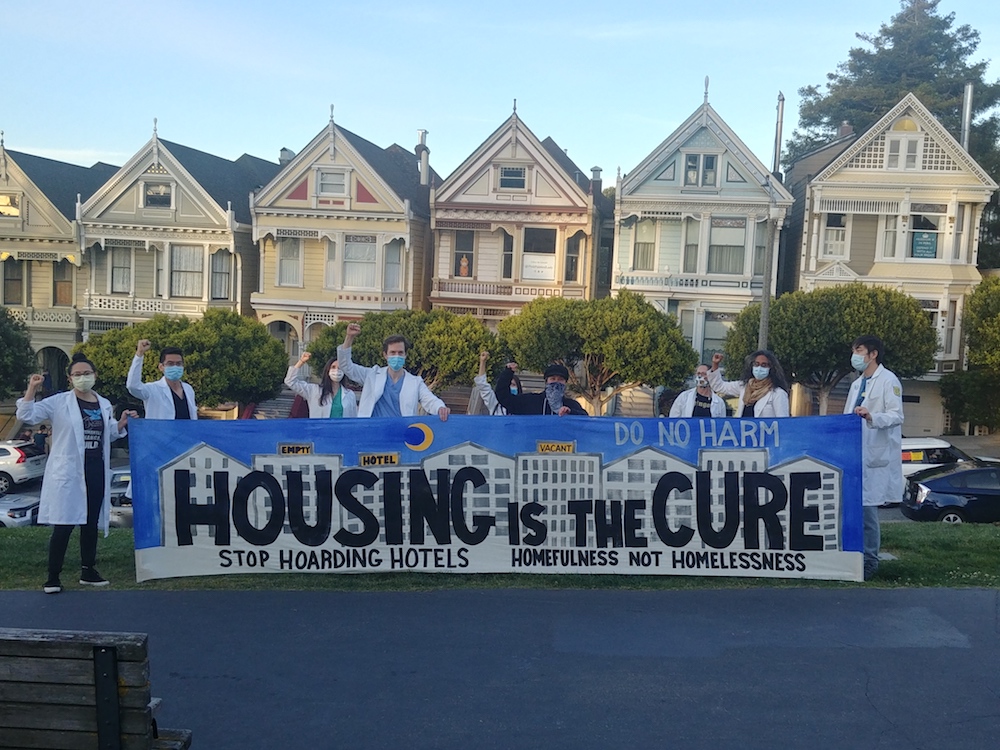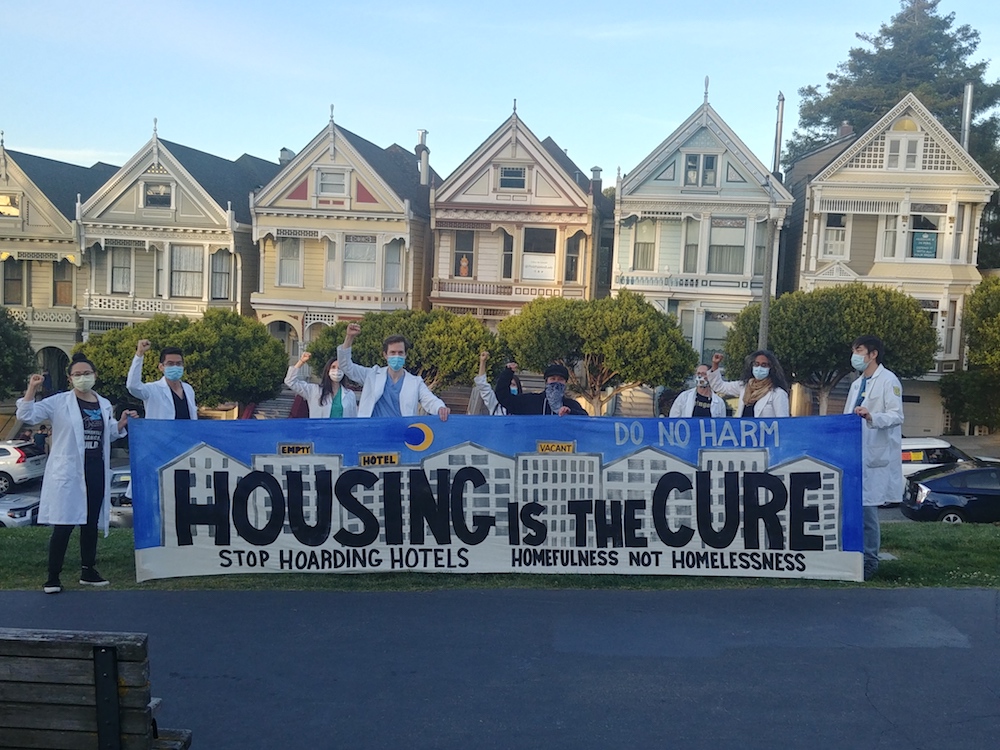 "And that's in an emergency context," said John Steifel, an organizer with the Human Rights Workgroup which conducted the survey and authored the report, who explained during a remote press conference that the 15 liter per day standard is reserved for refugees and other groups in exceptionally dire conditions.
The minimum amount of water for most urban residents to have a sanitary, healthy lifestyle is 50 liters a day according to Sphere, an organization that publishes a handbook outlining standards applicable to humanitarian crisis responses by NGOs, governments, and UN agencies.
Housed San Franciscans use 158 liters a day on average, according to a 2019-2020 annual report by the San Francisco Public Utilities Commission, which manages San Francisco's water infrastructure. On the other hand, 64 percent of homeless survey respondents used less than four liters per day, according to the report.
The report found that the predominant issue with accessing water was the travel distance required to get to water access points. Many of the places homeless people can access water in the city are water fountains and water bottle filling stations in parks and in other areas on the western side of the city, away from encampments in the Tenderloin, the Bayview, and the Mission. Out of 73 respondents, 49 said said that the distance from water access points was a major barrier.
Traveling can be difficult for homeless people because if they leave their campsites they risk having their belongings stolen. Many also have disabilities that hinder their mobility—67 percent of the survey's respondents had at least one disability. Age is also a factor; more than half of respondents surveyed were 54 years or older.
The report said that the abundance of water bottle filling stations and drinking fountains does not serve the diverse water needs of homeless San Franciscans, who also use water for bathing, washing clothes, cleaning dishes, and watering pets, according to the report.
Water access barriers have been further exacerbated during the COVID pandemic as many coffee shops, restaurants, and other shops where homeless people could previously access water have closed.
Since the onset of the pandemic, the city has placed "public water manifolds" — pipes with multiple spigots that attach to fire hydrants — as well as 12 additional drink tap stations this year to expand public water access, according to the SFPUC. While the SFPUC refused to comment on the report's findings specifically, SFPUC spokesperson Will Reisman affirmed that water access is a "human right" in an email statement.
"Because the SFPUC was not asked to engage in this study and we are unaware of the methodology used for the poll, we cannot comment specifically on its findings. However, the SFPUC firmly believes that access to water is an essential human right…We will continue to work with our community members in the future on addressing the important issue of water access," said Reisman.
The report lauded efforts by the city to increase water access, including the SFPUC's project to install 180 drink tap stations over the past ten years, including the installation of 12 stations this year, but said that due to the currently insufficient number of water access points in close proximity to homeless people residing in the Tenderloin and other areas in the city, San Francisco should timely install three new water access points in the Tenderloin, including at the Tay Navigation Center on 888 Post Street, with community input on where the access points should be located and what features each should have, including pet watering spouts and multiple spigots.
"We're still far below where we need to be, so an immediate three would help fill that gap in the immediate term," said Carlos Wadkins, a human rights organizer with the Coalition on Homelessness, who presented the report's recommendations.
Supervisor Matt Haney, whose district includes the Tenderloin, said that he hopes to go beyond the three public water access stations outlined in the report, and that his office is currently working on legislation, with community input, to establish more water access points in the Tenderloin and Soma and establish a standard for the amount of water access points per number of people, which he hopes will be introduced to the full board by April.
"I think three more is the bare minimum, I think we should have water stations every couple of blocks…this is absolutely a human right," said Haney. "This is not a big cost, and it goes a long way."
As for longer-term solutions, the report says that more drinking stations should be installed around the city, but housing is the ultimate solution for water access, as housing allows people to rely less on public water access for hydration and personal sanitation.
"In the long term…the solution is permanent housing. If we want everyone to have sustainable access to water and sanitation is the permanent way to do that and the best solution here," said Wadkins.