There is an undeniable magnetism to cinema. Sitting in a darkened room, held by the light and hum of a film projector, surrounded by others who are focused on the same image. Seeing a film in a theater is a warmly paradoxical experience: You are at once totally alone and in a wholly collective experience. It's a feeling that has been starkly missing in the many months of the pandemic. It's a feeling that, finally, is returning into our lives.
Canyon Cinema, the local film archive and distributor, announced a return to in-person screenings in partnership with The Roxie Theater last year, with a monthly series called Canyon at the Roxie. Presented in the intimacy of The Little Roxie, the series presents filmmakers from Canyon Cinema's collection, focused on Bay Area artists. Canyon at the Roxie commenced in late August with a long-awaited memorial screening of filmmaker and founder of Canyon Cinema, Bruce Baillie, who passed away in 2020. Good Skies Almost All of the Time sold out three shows at The Roxie, with robust attendance that emphasized the enthusiastic desire to once again commune in the theater. 
Baillie's intimate observations of ordinary life and landscape on 16mm film, and his legacy growing a thriving film community, set a fitting tone as the inaugural screening—an emphasis of the long history of experimental and artist-made cinema in the Bay Area. As viewers return to watching mainstream movies in-person, it is vital to also revitalize the practice of engaging with experimental film as gatherings in local theaters. While online screenings are a welcome shift that open access to more viewers, streaming does not supplant experiencing a film shot on celluloid in its original form.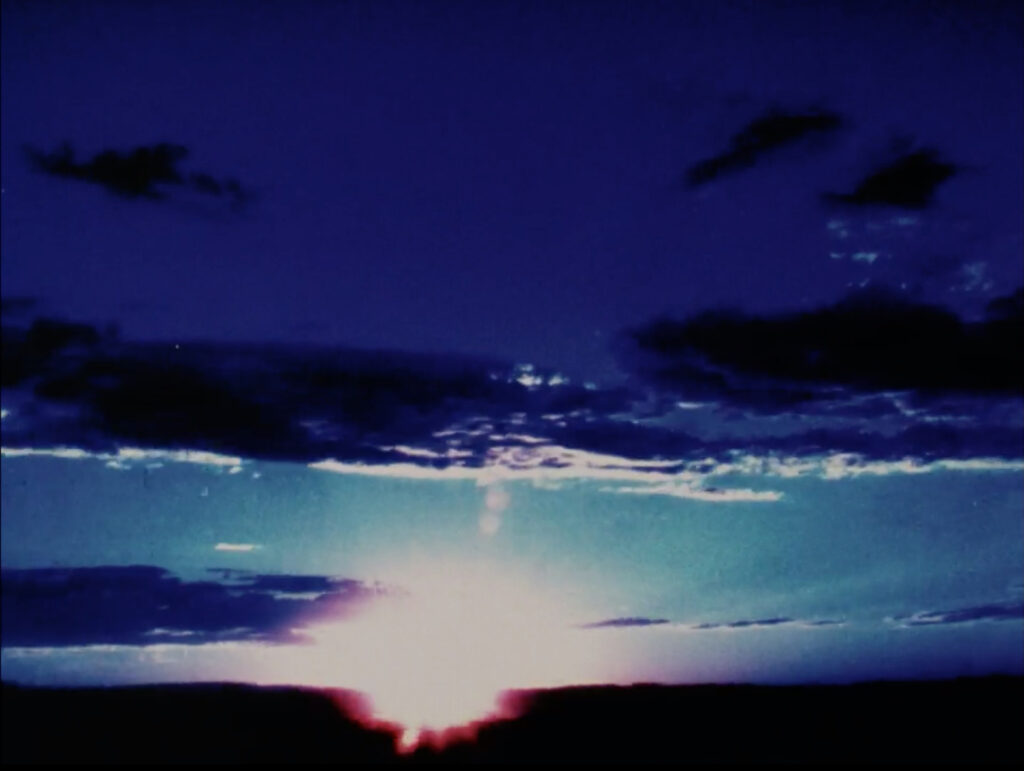 Greta Snider, a San Francisco-based experimental filmmaker and professor at San Francisco State University, will be the focus of an upcoming Canyon at the Roxie program, "Pictures You Can Hold," (Sat/26). Snider's expansive practice embraces an almost boundary-less approach to filmmaking, redefining the scope and potential of nonfiction film.
Hard Core Home Movie from 1989 is an electric documentary of the San Francisco punk scene, propelled by film portraits of the scene's youth and teeming crowds at the former community space, The Farm. Snider continues a poetic approach to documentary in No Zone (1993), a five-chapter collection that explores urban pollution and toxic waste, the AIDS epidemic, and nuclear experiments (with a frenetically joyful intermission of BMX bikers and skateboarders). Snider's energetic handheld camera movements make for a dizzying and embodied viewing experience. No Zone also embraces visual abstraction, a formal approach continued in Snider's later works.
Flight (1996) presents a film using the photogram/cinegram technique, in which strips of film and objects are laid onto celluloid and exposed to light. The film's source materials come from Snider's father, with layered, black-and-white negative images of faces, landscapes, birds, and planes soaring across the film frame. Flight is also a reminder of the value of seeing film in-person, to understand the physical, object qualities of moving image. Snider also brings cameraless filmmaking to a more recent work, A Small Place (2019). The film explores experiences of solitary confinement survivors with collected text and handmade filmmaking that emphasizes the desire for touch.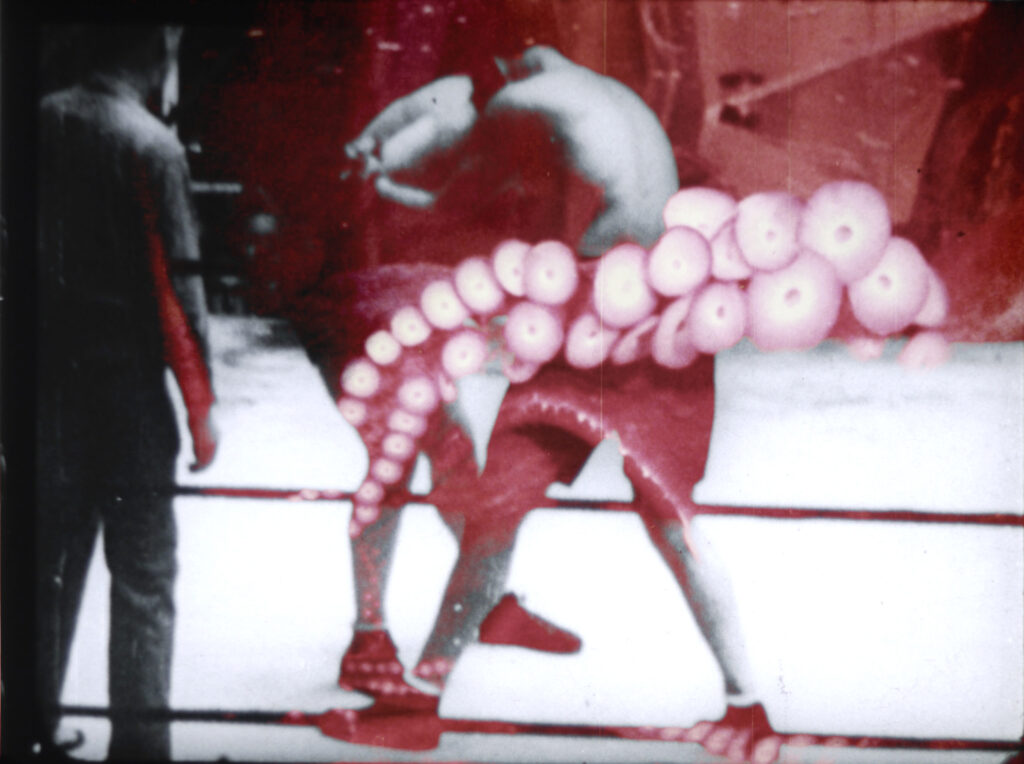 Fingerprints, streaks of ink, and handwritten text fly across the screen at a dizzying pace, interspersed with fragmented images of natural landscapes and empty interiors. A tensely minimalist soundtrack evokes room tone, with persistent buzzing and lone, echoing footsteps. The contrasting visual and auditory landscapes in A Small Place underscore the mental strain experienced by survivors of the carceral state.
This enthusiastic return to in-person cinema experiences stands in stark contrast to last year's announcement that SFMOMA was shuttering its long-running film program. It is now all the more critical that independent and experimental programs, like those from Canyon Cinema, SF Cinematheque, Shapeshifters Cinema, and others, are supported to ensure that the experimental film ecosystem can continue to flourish in the Bay Area. Community support was fundamental getting through the closures of the pandemic, and it continues to be vital as we emerge into the days ahead.
Canyon at the Roxie will continue with upcoming programs by Alfonso Alvarez, Barbara Klutinis, and Toney Merritt.
GRETA SNIDER: PICTURES YOU CAN HOLD plays at Roxie Theatre, Sat/26. More info here.