The announcement was pretty low-key, and hardly anyone in the news media paid attention: A special meeting of the Joint San Francisco County Transportation Authority Board and Treasure Island Mobility Management Agency Board set for March 8 was cancelled.
I suspect most San Franciscans have no idea what the Treasure Island Mobility Management Agency is, or what is does, or why the Board of Supes, which is also the CTA, would be meeting with that entity.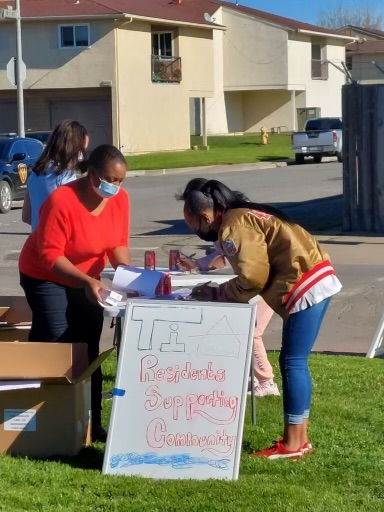 But behind that notice of meeting cancellation is a much bigger story, one that has to do with the future of Treasure Island, where the city and its developers envision 8,000 new housing units and a bustling commercial and recreational sector.
It could also turn out to be an issue in the April 19 runoff for the District 17 state Assembly race.
The folks building out Treasure Island are hyping "the largest expansion of public open space in San Francisco since the creation of Golden Gate Park."
What they aren't telling you is that they want to charge $10 a pop to people who drive out to the island—a toll that would devastate the small businesses trying to survive there, would harm the mostly low-income residents who currently live there, and makes no economic sense at all.
The idea behind the toll is to finance the Treasure Island ferry system, which is supposed to be able to carry enough passengers to make it unnecessary for anyone to drive to the island in the first place. The toll would, in its current version, exempt existing residents.
I love ferries, and the five-minute ride from downtown SF ought to be, once they get the kinks worked out, a fun and exciting way to get to the island.
But the ferry won't be able to deliver goods to the grocery stores and other businesses on the island, and won't be much help to the residents who depend on social services—and won't do anything at all to get people from the East Bay to Treasure Island.
On the other hand, it will help the developers sell their luxury condos by promising new, richer residents a cheap transportation system that many of them may never use.
The real story here, Sup. Aaron Peskin told me, is that the developers who got a sweetheart deal for the master contact don't want to pay for the ferry service, and so the Treasure Island management team is looking for another way to fund it. There is at this point no economic study looking at how the toll would impact local businesses or recreational opportunities. (Among those who like to use Treasure Island—and support its local businesses—are windsurfers, many from the East Bay, who have no other way to get there but by vehicle).
But it seems pretty likely that a high toll, $5 to get on the island and $5 to get off, would so discourage people from visiting by car that it won't generate anywhere near the money needed to pay for the ferry.
At any rate, this is pretty clearly a regressive tax. A Chron story Sunday brought the problems into focus. As of March 7, there was no indication that the necessary eight members of the Board of Supes would vote to approve it. So the director of the CTA, Tilly Chang, pulled the item from the agenda and cancelled the March 8 meeting. "I think this thing is dead, as it should be," Peskin told me.
But on March 10, the Transportation Authority sent an email to the supes asking for a good time to reschedule that joing meeting. Among the suggestions are March 22, April 5, and April 12.
Like a zombie, the toll appears to be rising from the dead.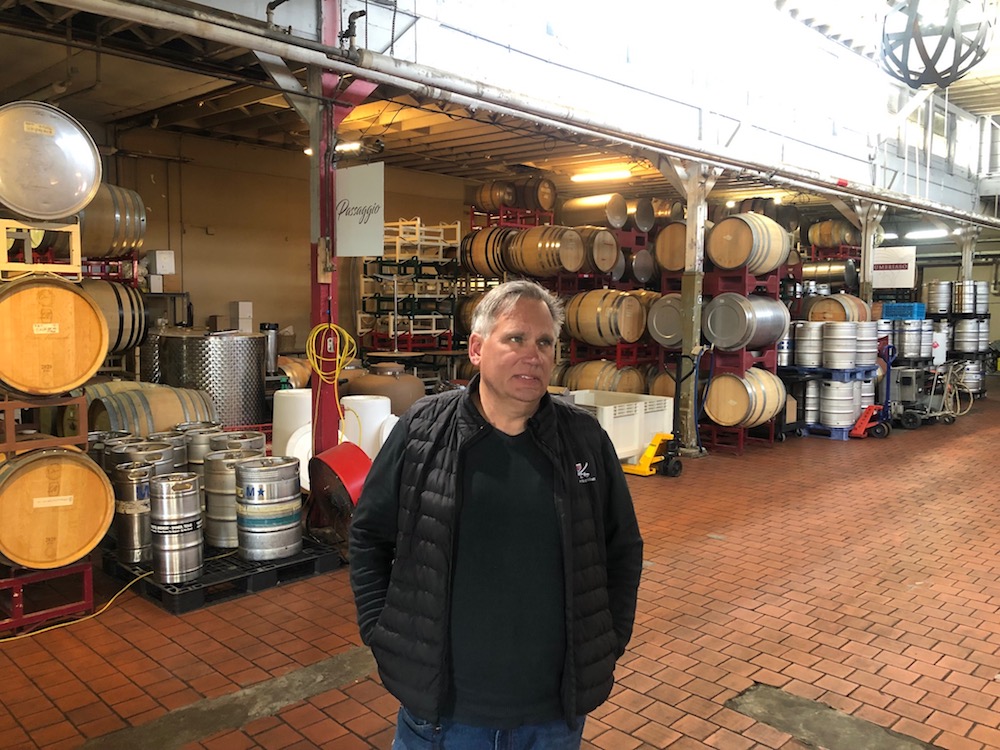 Let me be clear: I have always thought the whole Treasure Island development plan was, to be kind, a stretch. The idea that a developer can build 8,000 new housing units on a piece of artificial landfill in the middle of the Bay, just a few feet about what is going to be a rising sea level, where at least some of the area is still contaminated by radiation, never made a lot of sense.
But when Willie Brown was mayor, he created the Treasure Island Development Authority, authorized by state law (sponsored by then-Assemblymember Carole Migden), to take control of the land from the Navy, which was closing down its longtime base.
That agency contracted with Lennar Corp, which is also building a huge new project in Hunters Point (also on land that has contamination issues) to create a new residential, commercial, and recreational center on the island.
The promise: A robust ferry system and full local infrastructure (stores, restaurants, etc.) that would make it unnecessary for residents to drive.
That ferry system from the start was linked to San Francisco, leaving people who worked in the East Bay or wanted to visit from the East Bay totally out of luck. And of course, the island is halfway in between.
Jim Mirowski owns a small winery on Treasure Island. Hope Williams is a resident of the island, which is now home to a lot of formerly homeless and low-income people who the city has moved into the former Navy housing.
Together, and along with others, they have created a broad-based community organization that is working to oppose the toll. From a statement the organization has put out:
Like poor people everywhere, the low-income residents of TI understand they need support networks to make that happen—and they have been organizing for years to do just that. For many, that starts with their non-island friends and relatives who provide senior and childcare services, help needed especially by working mothers.

Others depend on different essential services, often volunteer-based, to bring student meals, to resupply the food pantry or care for our disabled and veterans. Health care workers come to bring Covid services with popup clinics providing testing, masks and vaccinations, as well as neonatal services. Volunteer coaches come to mentor kids on the island's athletic fields.
The toll will still apply to all of these people, and, Williams told me, will add increased costs to their already selfless service for residents who depend on them, driving the low-income and people of color off the island, and eventually turning TI into a gentrified, gated enclave.
"It takes a village," Williams told me. "And all of those people who come here to help out would be hit with a $10-a-day toll."
Yes: the caregivers could take the ferry. But the ferry leaves from downtown San Francisco, and not everyone who comes to help out on the island has easy access to that area. And you can't bring a mobile Covid-testing center to the island by ferry.
In fact, not everyone who comes to the island comes from San Francisco. If you are coming from the East Bay, you would pay a $7 bridge toll and then another $10 to enter and leave the island.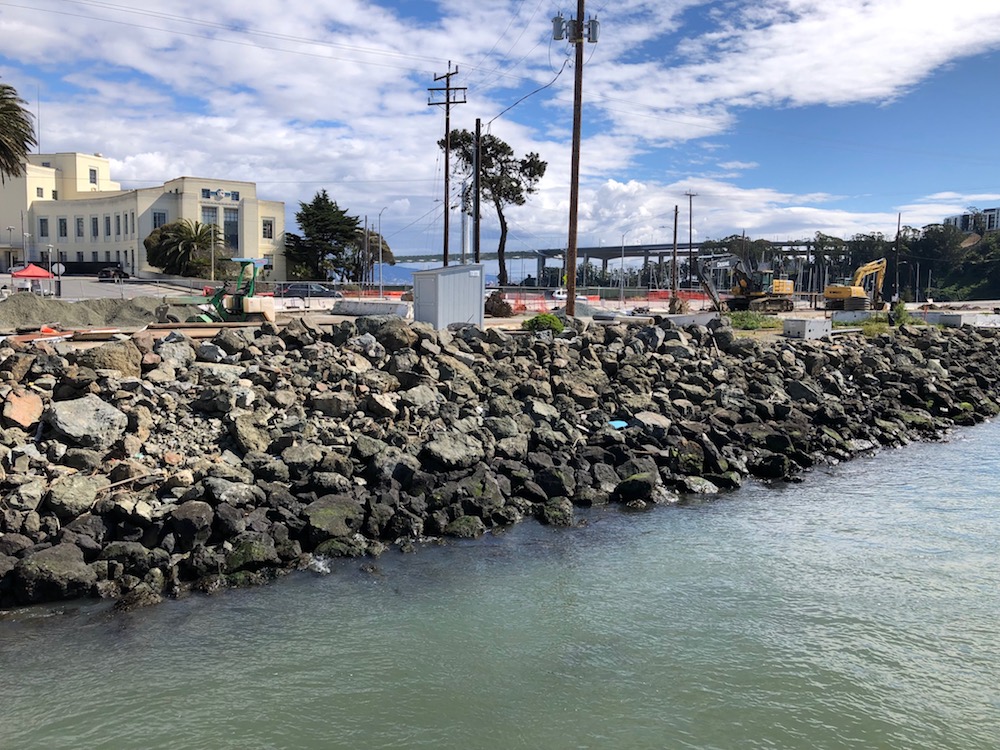 The other problem here is that, if the toll is really effective at keeping people from driving to the island, it won't generate anywhere near the amount of revenue that will be needed to fund the ferry.
Government agencies at every level have tried to influence behavior with taxes—and really, that's what this toll is. Taxes on tobacco and sugar-sweetened beverages are designed primary to discourage people from buying those products, and everyone admits that if the tax works, it will raise less revenue every year.
On the other hand, the higher tolls on the Bay Bridge are designed not to discourage driving but to fund the massive project that reconstructed the eastern span.
Planning to fund a new service with a tax that, if effective, won't generate much revenue at all, seems like a pretty foolish idea.
Treasure Island is also a coastal tidelands area; under state law and policy of the Bay Conservation and Development Comission have long had a policy of encouraging public access to those areas, and charging a toll is in direct contradiction to those policies.
At a Jan 25 meeting of the TIMMA, Rachel Hyatt, deputy director of the County Transportation Agency, described the toll as a "congestion management system" but also said that "they need to raise revenues to cover the cost" of the ferry and expanded Muni service to the island.
The city, she said, is in discussions with AC Transit about expanding bus service from the East Bay. We have no idea who will pay for that.
She stressed that residents living on the island as of 2019, most of whom are low-income and some formerly homeless, would be exempt from the toll. She discussed discounts for visitors and workers that would be managed through a FastTrak account—although at this point Caltrans, which manages FastTrak, has no technology in place to make that happen.
But every person who lives or works on the island who spoke at the hearing was against the toll. As Williams pointed out:
"This will devastate the work we have been trying to do, bring coaches, bring recreational service to our children, our meal programs for students. We rely heavily on volunteers. All of this would devastate the program for services, food. We keep talking about equity when the actuality this is not about congestion. This committee has an opportunity not to move forward. We are putting this on the backs of low-income underserved community that cannot defend themselves. You have to put a stop to this. Enough is enough."
All three members of the committee—Haney, who is the chair, and Sups. Rafael Mandelman and Hillary Ronen—voted to move the matter forward to the full board, where it needs eight votes.
In a March 10 email, two days after Chang cancelled the meeting where the item would be up for approval, her executive assistant sent an email to all of the supes asking for new dates for a meeting.
I don't know what's going on; I still can't count to eight votes of supes who support this—particularly after the Chron article ran on Sunday. I have confirmed that Peskin and Sups. Myrna Melgar are opposed. I can't imagine Shamann Walton voting for it, although he told me he is declining comment at this time.
"We have moved mostly poor people onto the island, and now they want to charge a toll to pay for amenities for the new rich people and the developer," Melgar told me. "I don't see it."
And Chang works for the Board of Supes, (which is also the CTA), and if the board doesn't like this, it's not clear why she is still pushing it.
She hasn't responded to my emails seeking comment.
Haney hasn't responded to my messages, either. But David Campos made it clear he doesn't support the toll:
"This is not the time to require San Franciscans to pay more. And forcing residents to pay for access to their own neighborhoods is a terrible idea at any time."
According to the Department of Elections, 959 registered voters live on Treasure Island. In the February primary for state Assembly, 164 of them voted, 88 for Haney and 52 for Campos (and the remained for Bilal Mahood or Thea Selby).
From my recent visit to the island, I don't see much of any support for the toll, and I saw a lot of opposition—and unhappiness with Haney.
"We had been working with him for years," Mirowski told me. "Once he started running for state Assembly and supported the toll he stopped talking us."
That could have an impact on the election; only 699 votes separated Campos and Haney in the first round. And 792 residents of Treasure Island didn't vote.