Reading is fundamental—and not just in the gay way. So in a time when libraries and institutions of learning are under attack by ignorant christofascists, it's a goddess-send to have something like the mostly free Litquake (Thu/2-October 22) going strong. Twenty-three years strong, in fact, delivering dozens upon dozens of writers and events right up to your slipcase. The first week/end is stacked, so here's six quick items that had me rapidly pushing up my pince-nez. (And don't forget the infamous Litcrawl, October 22, which fills tons of oddball venues with words, glorious words—and sometimes drinks, glorious drinks.) P.S. Check out our always lively Arts + Culture section for more great to-dos.
SAT/8: ILLUSTRATED BLACK HISTORY: GEORGE MCCALMAN WITH BRYANT TERRY George is a brilliant graphic artist, and his new book of 145 portraits of Black heroes, both sung and un-, is stunning. He's talking to James Beard & NAACP Image Award-winning chef Bryant Terry, so the discussion will be delicious. 6:30pm-8pm, Museum of the African Diaspora, SF. More info here.
SAT/8: POETRY WORLD SERIES: LITQUAKE EDITION Finally, something sportsball-related I might be good at, besides cruising the locker rooms! Veteran writers D. A. Powell and Danusha Laméris are your umpires, calling hits and fouls as two teams of prize-winning poets take the field, competing for the ultimate prize: the skeleton of Edna St. Vincent Millay. Kidding, they win the endless adulation of their peers. 7:30pm-9:30pm, 111 Minna, SF. More info here.
SUN/9: PARAGRAPHS ON ICE: ANDREW SEAN GREER & DANIEL HANDLER OK, I have been to one of these rollicking events, and they are a hoot. Pulitzer winner Greer and beloved young adult author Handler choose their favorite paragraphs from all of literature, and use an overhead projector to bring them to life. 6pm-7pm, Southern Exposure Gallery, SF. More info here.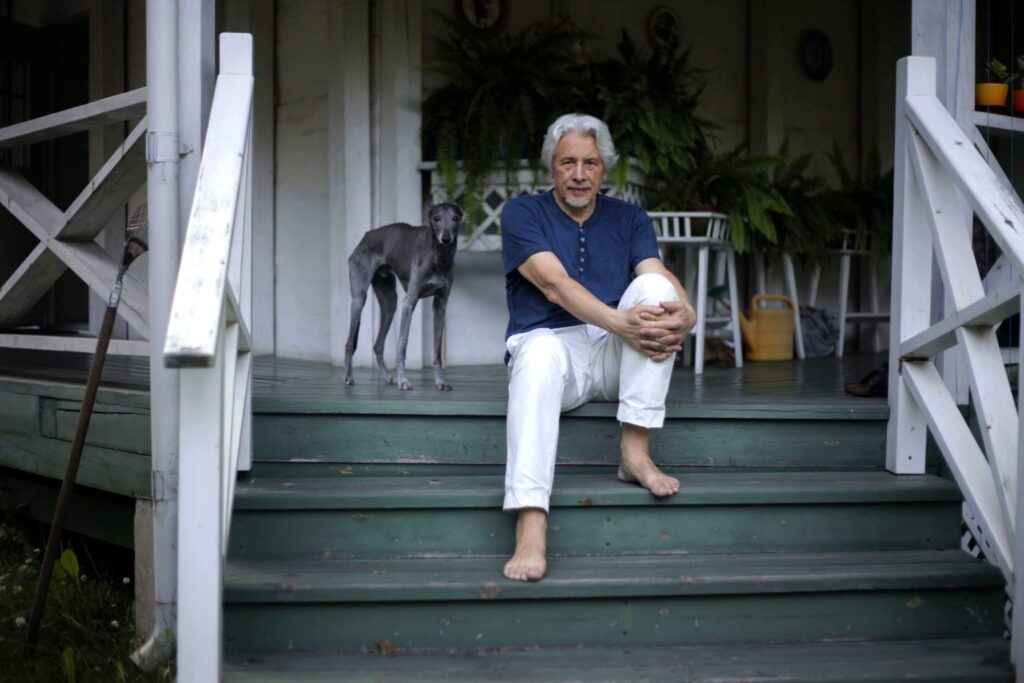 TUE/11: MISANTHROPIC MORALIST: VLADIMIR SOROKIN IN CONVERSATION WITH MAX LAWTON The "shock jock of Russian letters" has stunned with his caustic, scatalogical visions of the future in such works as Blue Lard and The Ice Trilogy. He's also been an outspoken critic of the Russian establishment, which has put him on thin ice himself. Here, he talks about his latest translated work, Telluria. 6pm-7:30pm, Mechanics' Institute Library, SF. More info here.
TUE/11: THE HISTORY OF HA-HA: DECADES OF BAY AREA COMEDY Authors Nina G and OJ Patterson moderate a panel on the history of stand-up comedy in the Bay, featuring Don "Father Guido Sarducci" Novello (!!!), Comedy Day producer Debi Durst, and Letterman's Larry "Bubbles" Brown. Following that, emcee Tony Sparks, aka the "godfather of Bay Area comedy," introduce three up-and-coming comedians: Loren Kraut, Terrell "Big-T" Butler and Mean Dave. LOL. 7pm-9pm, Throckmorton Theatre, Mill Valley. More info here.
TUE/11: THE MAN WHO COULD MOVE CLOUDS: INGRID ROJAS CONTRERAS WITH JULIÁN LOPERA Our lit critic reviewed Colombian writer Ingrid Rojas Contreras' latest, a "meta-mystery that co-mingles memoir, magic, neuroscience, mythology, and more to track the journey Contreras undertook to her native land to better understand herself and her family's mestizo history." One of my favorite people, Julián Lopera, guides the conversation, and the whole thing's followed by a cumbia dance party with DJ Telepathic Juan (best DJ name ever). 7:30pm-10:30pm, Amado's SF. More info here.
MORE CULTURAL EVENTS OF NOTE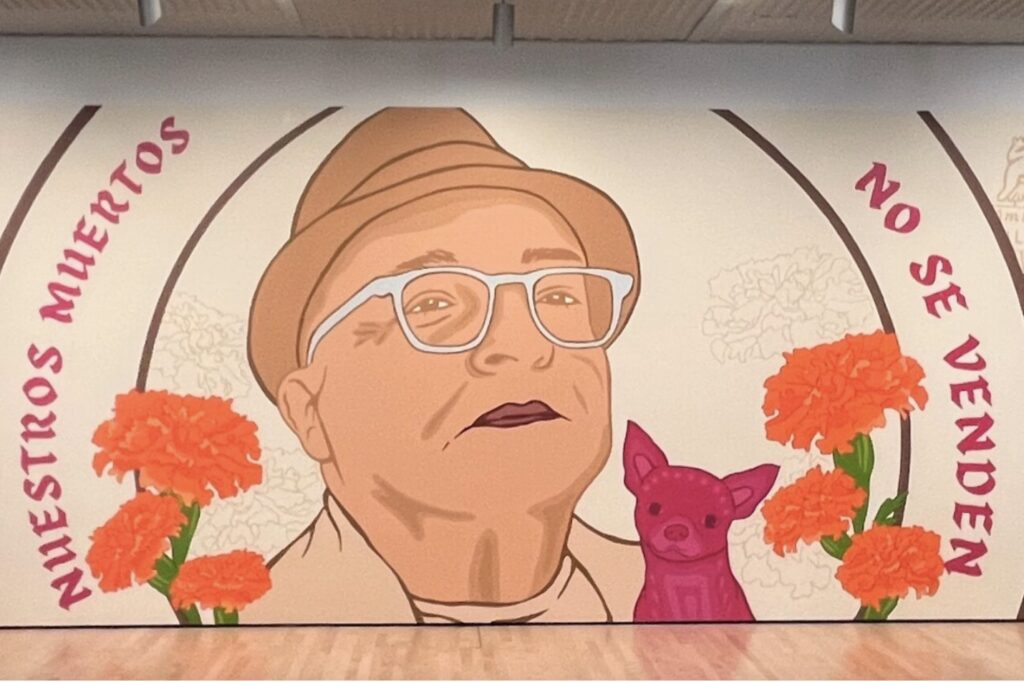 THU/6—JUNE 27, 2023: ACCIÓN LATINA: THE '80S MATTER IN THE MISSION I love this flashback to life, art, and activism: "Acción Latina's Community Residency exhibition, The '80s Matter in the Mission, transports visitors into the influential art and activism of San Francisco's Mission District in the 1980s. Through a vibrant new mural and a range of spirited artworks commissioned by local artists, the presentation celebrates the Latinx creators and organizers who activated the Mission with murals, multimedia art, and advocacy. Co-curators Fátima Ramírez and Paul S. Flores pay special tribute to artists who responded to the AIDS epidemic and the immigration of Central American refugees to the Mission District in the '80s. The exhibition features artists Elizabeth Blancas, Josué Rojas, Joe Ramos, Tanya Orellana, Rafael Arana, Alexander Hernandez, and The Marigold Project." Opening reception, free as part of the museum First Thursdays program, Thu/6, 5pm-9pm, SFMOMA. More info here.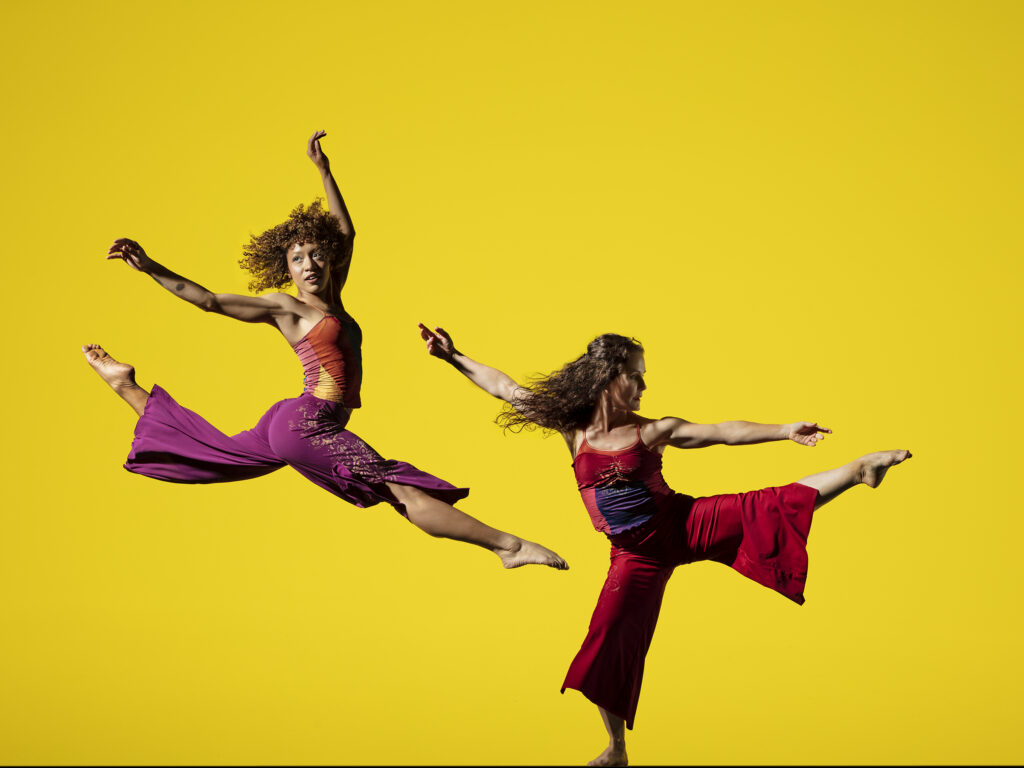 THU/6-SAT/8: GARRETT + MOULTON DANCE For 20 years, choreographers Janice Garrett and Charles Moulton have been bringing their "exuberant, lushly physical, and intensely soulful productions" to life onstage. This three-day celebration features 18 dancers, seven musicians, and special guest vocalist Karen Clark, and Moulton's new animated film "Angry Bear." 7:30pm, ODC, SF. More info here.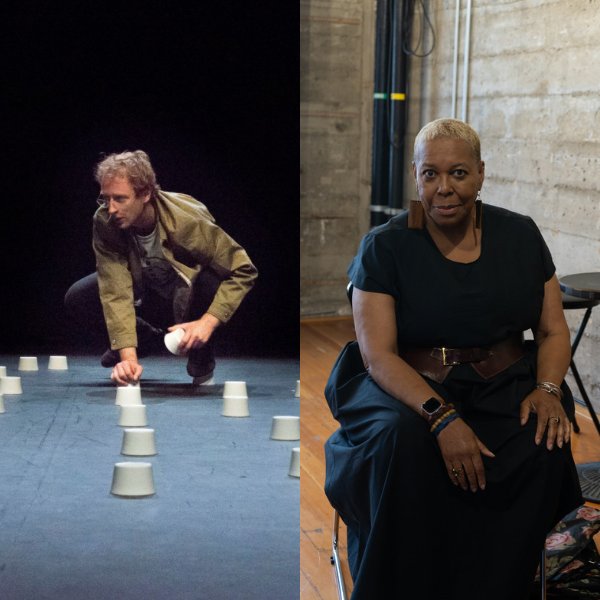 FRI/7-SUN/9: FRE!HEIT "FRE!HEIT is a ritual of questioning and liberating the imagination. For an hour David Brandstätter's body remains in fragile suspension, balanced on white porcelain cups that he deploys into allegorical constellations. The restriction of movement frames the concept of freedom as a conscious struggle, process or tangible action." Brought to us by the always cutting-edge San Francisco International Arts Festival. CounterPulse, SF. More info here.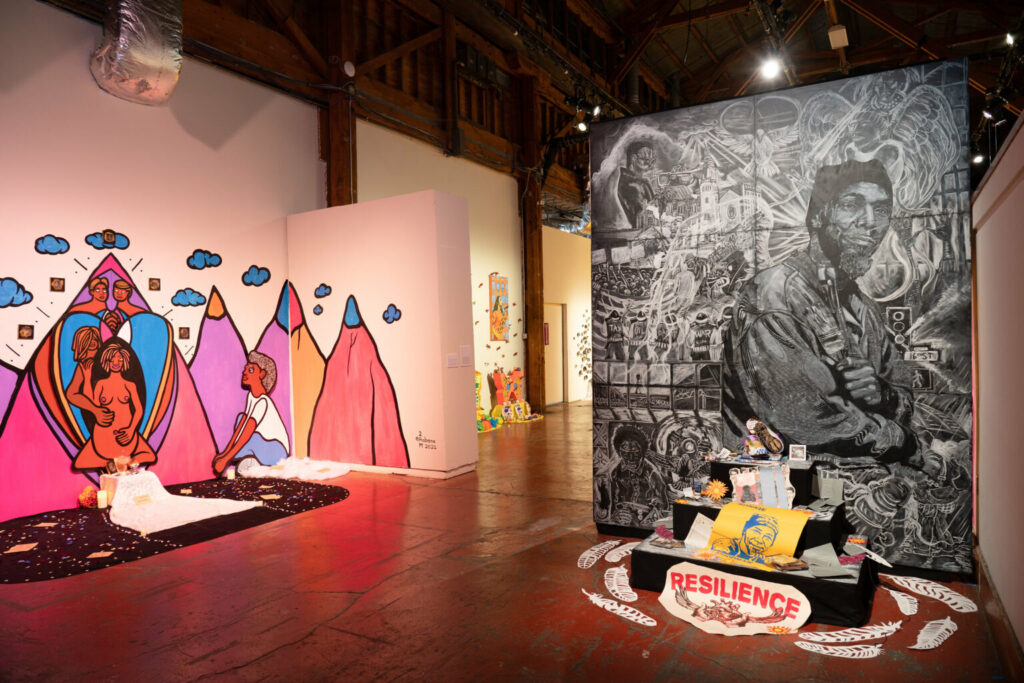 SAT/8-NOVEMBER 4: TO LOVE AND BE LOVED IN RETURN: DÍA DE LOS MUERTOS 2022 The Día celebration at SOMArts has been a beloved and essential tradition for 23 years, started by arts legend René Yañez, now continued by Rio Yañez with co-curator Anaís Azul. More than a dozen artists display astonishing ofrendas to welcome and commemorate the ancestors (plus you get a drag show October 21!) This year's event is dedicated to poet and Glide Foundation founder Janice Mirikitani. Opening reception Fri/7, 6pm-9pm, SOMArts, SF. More info here.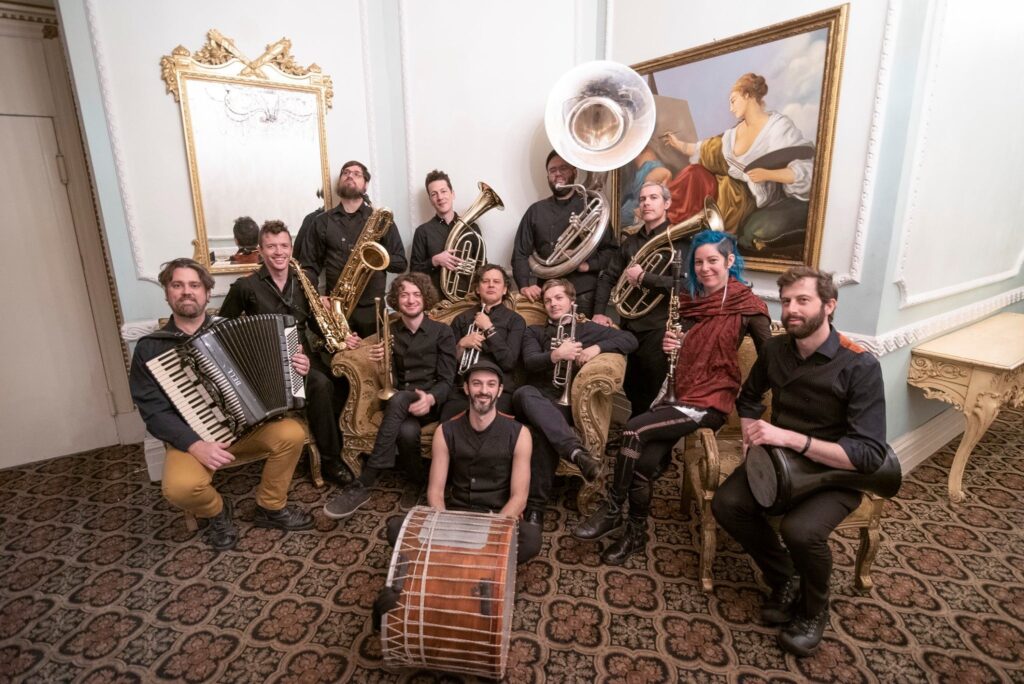 SAT/8: KAFANA BALKAN RETURNS! The fantastic brass-driven, kigh-kickin' party celebrating Balkan and Romany music and culture is back at last. Catch the bombastic Balkan Brass with incredible clarinetist Ismail Lumanovski and Inspector Gadje, bellydancing by Elizabeth Strong, Pixie Fordtears, and Sadira Ladyliquid and the always terrific DJ Željko. 9pm-2am, Rickshaw Stop, SF. More info here.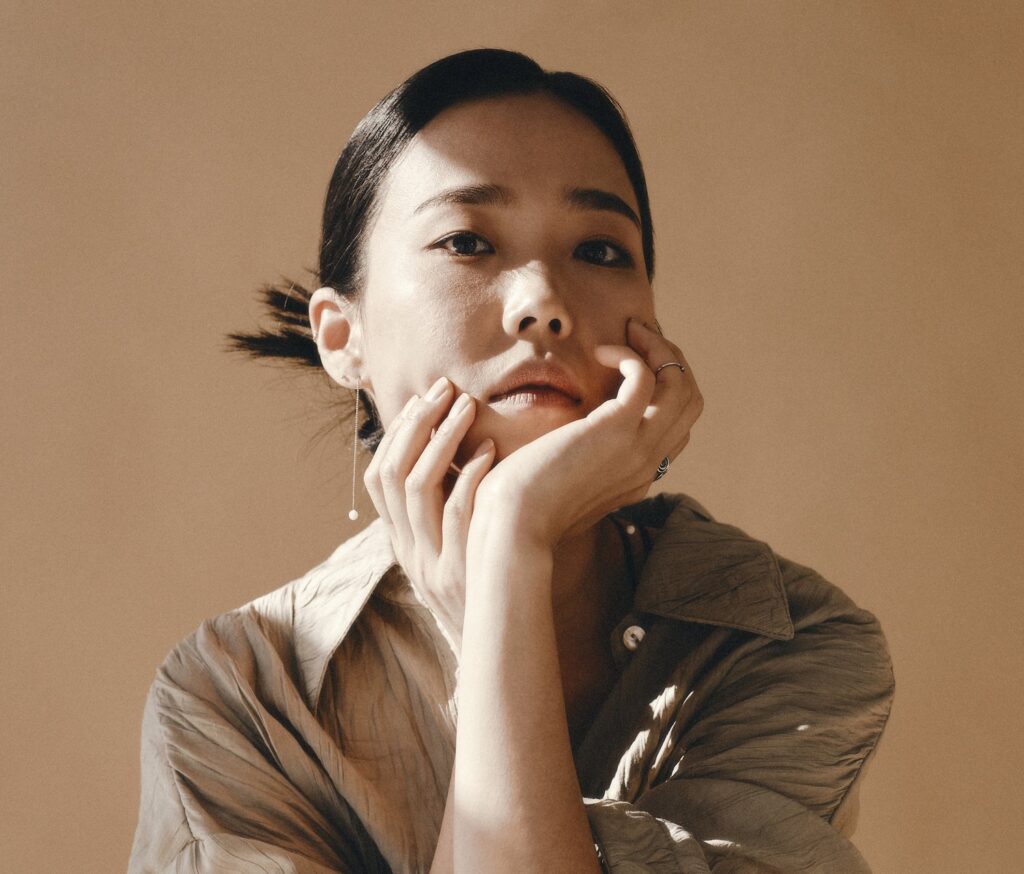 SAT/8: PARK JIHA This one! "A multi-instrumentalist and composer who approaches ancient Korean instruments from the perspective of a modern, improvisatory minimalist," Jiha is presenting a live premiere of compositions from The Gleam, her new album which channels the "affects and influences created by light's shifting presence over the course of a single day." 7:30m, The Lab, SF. More info here.
SAT/8: HARD FRENCH PRESENTS: DAY DANCE WITH LAKUTI AND TAMA SUMO The Hard French daytime parties are always a delightful display of community and musical perfection. This time, they're bringing in probably the best house music duo going (for a long time!), DJ and life partners Lakuti and Tama Sumo, who I caught in August at the biggest queer electronic music festival in the world, where they brought endless warm and sunny vibes. 2pm-8pm, El Rio, SF. More info here.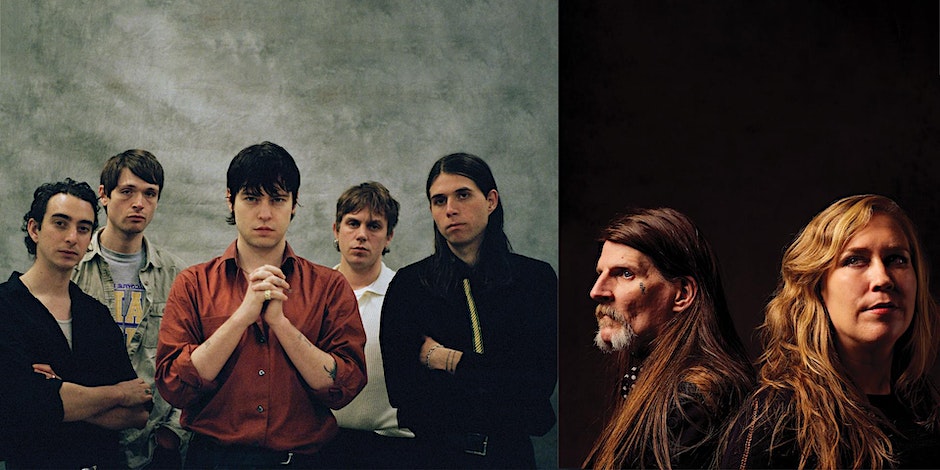 TUE/11: ICEAGE + EARTH Sharing a serendipitous double bill that goes beyond their perfectly compatible names, propulsive Copenhagen punk outfit Iceage and towering drone metal duo Earth touch down at the Great American Music Hall for a rafter-shaking evening of music. 8pm, Great American Music Hall, SF. More info here.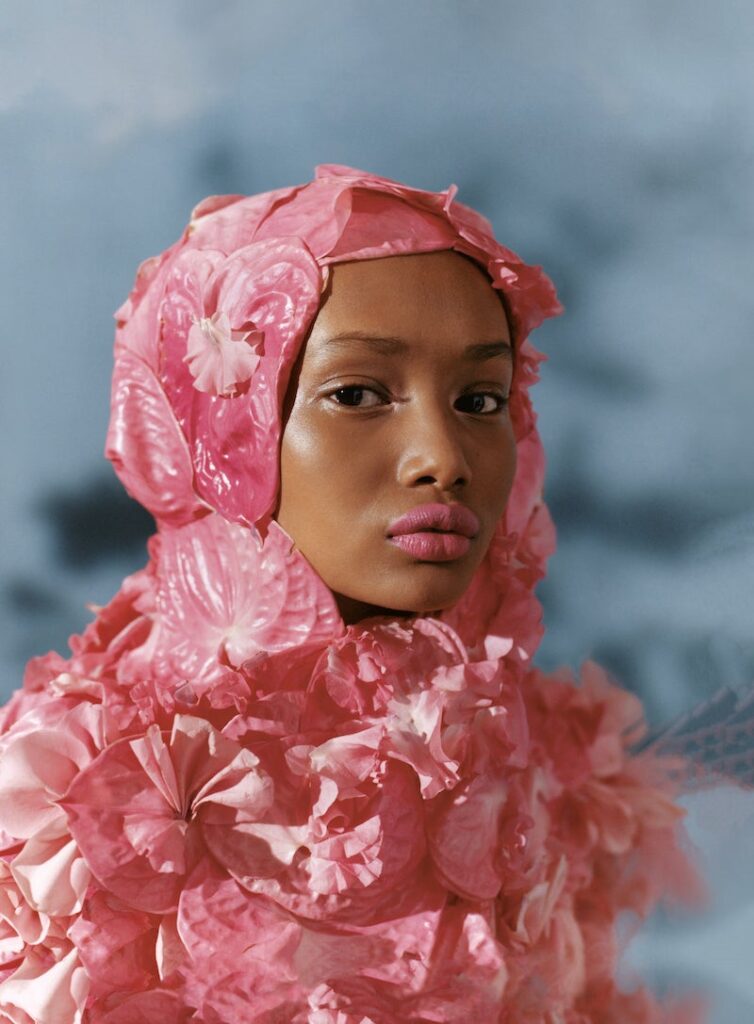 NOW THROUGH MARCH 5: THE NEW BLACK VANGUARD We're going to feature a lot more about this blockbuster later, but curator Antwaun Sargent's electrifying show of global Black photographers, many commercial magazine and fashion-based, is the must-see of the season so far for anyone wondering what's going on in the non-traditional arts photography world. Your pupils will dilate from the riotous rush of color and bodies, but there's so much to think about, too, regarding diaspora, opportunity, and commerce. Museum of the African Diaspora, SF. More info here.