San Francisco's Sanctuary City Ordinance is under attack again, this time with the support of the local district attorney and at least one supervisor.
This is nothing new: The federal government, under both Republican and Democratic leadership, has sought to undermine the ability of local government to refuse to cooperate with deportations.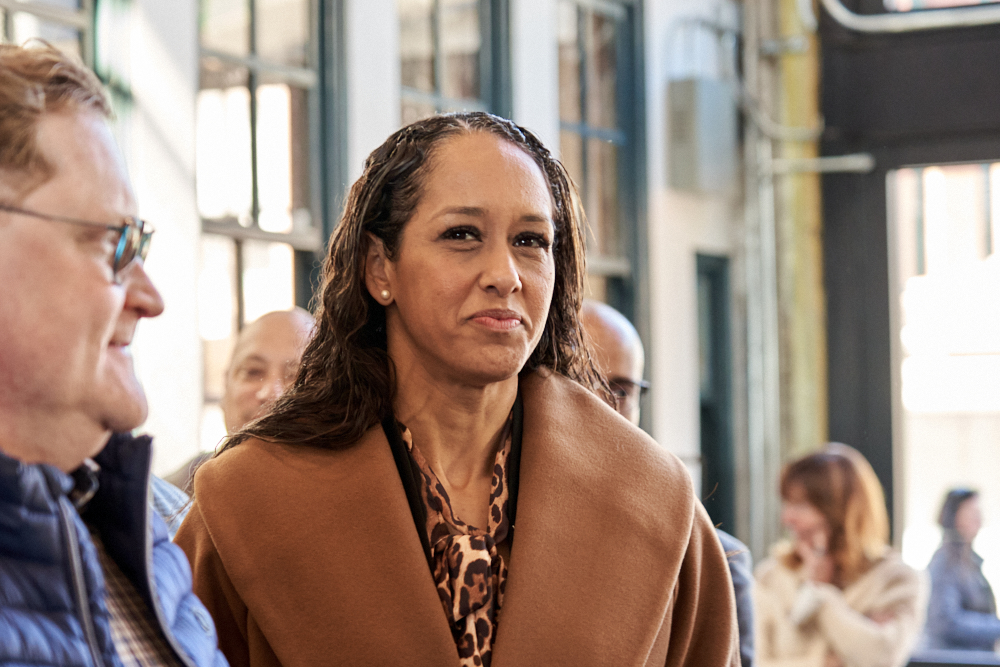 Now, in an unusual case, District Attorney Brooke Jenkins is asking the Board of Supes to amend the city's sanctuary law to facilitate the prosecution of two Mexican nationals who are charged with serious violent crimes.
We don't know the names of the two. Their cases are not connected. One is charged with murder, the other with child rape. Nobody would disagree that these are heinous offenses.
But here's where it gets weird. A judge issued arrest warrants in both cases, setting bail at $5 million. Both men fled, apparently to Mexico.
Now the Department of Homeland Security, Jenkins says, has located the suspects, but won't proceed with extraditing them unless San Francisco agrees to notify immigration authorities if they are ever released in the city, which would violate local sanctuary laws.
This demand has no basis in law: The feds can proceed with extradition any time they want. And it makes no sense; there is essentially zero chance that either suspect will ever be released in San Francisco, unless a judge dismisses the charges or a jury finds them innocent—in which case they shouldn't be deported anyway.
Meanwhile, either the suspects are already in custody for another crime in Mexico—in which case they may be facing long and frankly inhumane sentences as it is—or they aren't in custody, and since Jenkins has made a big deal of this, there's a good chance they will find out they are under surveillance and flee again.
Let's play this out. Suppose the feds know where the suspects are. If they're already in prison in Mexico, then DHS has to file extradition papers. If they're at large, or serving short sentences and nearing release, the US government can't arrest anyone in Mexico, so they'll have to get the Mexican authorities to make the arrest (if they can still find the suspects). Then they'll have to apply for extradition.
If Mexico agrees to the extradition, the suspects will be brought to San Francisco, where they will be held on such a high bail that it's hard to imagine either of them getting released. Then they will go through a preliminary hearing and possibly a trial.
If they are found guilty, or accept a plea bargain, they go to state prison, for a very long time, probably life. Should they ever be released, it would not be in San Francisco, which has no state prison. If Jenkins believes she can effectively prosecute the cases, then the SF Sanctuary Ordinance would never come into play.
She could easily explain that to DHS. She and the mayor could publicly tell DHS to send the suspects here, for prosecution, since there's zero chance they will be released in San Francisco. They haven't done that.
Meanwhile, to change the sanctuary laws, either the mayor or one of the supes would need to introduce legislation, which would have to be noticed, then go to committee, then to the full board, and that's at least a two-month process—during which, again, the suspects, if they aren't in custody, could disappear again.
(I've asked Jenkins office to let me know if either suspect has been arrested in Mexico; nobody has responded.)
The idea that two heinous criminals could be released to the streets of this city, and the city wouldn't tell Immigration Control and Enforcement because of the sanctuary laws, is so unlikely it's near zero chance.
"ICE is never going to do anything but exploit the idea of crime as a justification for what they want to do, which is move people out of this country," Francisco Ugarte, a deputy public defender who heads the immigration unit, told me. "Instead of resisting DHS, the DA has decided to whittle away at our Sanctuary City law."
So what's really going on here?
DHS, as Ugarte said, is trying to attack sanctuary laws. That's been happening for years. But in this case, the DA and the mayor are going along—for reasons that make sense only if the news media sensationalize horrible crimes without stopping to think about the reality on the ground.
Why? Well, Mayor London Breed and Jenkins and their allies can't blame former DA Chesa Boudin for all the problems in the city anymore. Crime is still a huge problem. Homelessness is still a huge problem.
But they would love to force the progressives on the board to take a vote that can be fodder for attack ads later ("Leftist supervisors support murder and child rape.")
And they can create the same kind of scapegoat that self-serving politicians have been using for much of the ugly history of this country:
Immigrants.
In other words, it's just rotten, awful politics, at its worst.
Meanwhile, Sup. Matt Dorsey wants to amend the sanctuary law to allow the city to notify ICE and help deport people who have been convicted of selling fentanyl in the last seven years, and then are charged with a new fentanyl-selling felony or with another violent or serious felony.
If a judge found that there's probable cause for a second offense, and the suspect is undocumented, the sheriff could notify ICE, which could take custody of the suspect and begin deportation proceedings.
That could happen even if the alleged dealer hasn't been convicted yet on the second offense.
Here's what's bizarre: State law doesn't differentiate between fenanyl and other controlled substances, like meth and cocaine and heroin. It's all the same crime. So how will the city decide that dealers of one controlled substance are different from dealers of another?
Heroin dealers don't get deported, but fentanyl dealers do?
One of the reasons the city, like many others, passed the sanctuary law is that it gives undocumented people more confidence in contacting law enforcement if they are victims of a crime (including human trafficking). Another reason is that San Francisco leaders have long said that people arrested and charged with a crime shouldn't face double jeopardy—that is, deportation shouldn't be used as punishment beyond the state criminal justice system.
That is what's at stake as the supes begin to debate these two proposals.