I'm not going to lie to you during Pride month, not even in celebration of hateful leading homophobe Pat Robertson's death, finally. (It's so annoying that I have to believe in an afterlife because pricks like him never faced earthly consequences! Ah well. Who's up for some dusty-ass roasted Patmallows?)
There's just no way to sugar this up: Basically, there's so much to do this month that it's almost impossible to keep track of it all, let along point you on the rainbow path to Pride events fulfillment and joy. The parades, the film fests, the parties, the drag queens, the many more drag queens, the even more drag queens, the massive pile-on of drag queens resembling a writhing homosexual homunculus of dirty sequined leotards and chipped neon nails and towering dry uncombed acrylic wigs… It's tough, y'know?
But one monthlong event always serves to orient me in the direction of local (and non-local) queer joy: The National Queer Arts Festival, coming Fri/9-July 2 for its 26th installment.
Within the glorious scope of its 2023 theme, "Murmurations of Queer Power,' you'll find affirming action events (Across Prison Walls: Building Community Through Letter Writing), musicals inspired by Black queer feminist sci-fi icons (Octavia of Earth Vol 2 & More), fabulous comedy (Mighty Real: A Sketch Variety Show), exciting discussions (Queer Ancestors Project Resist!), poetic performance (The Changer and The Changed), immersive dance (& seeking), and so much, much more.
I think we could all use some murmurations, quiet and loud, of queer power at this scary moment for the community. Come out and support the resistance and power that's happening in our cute little backyard.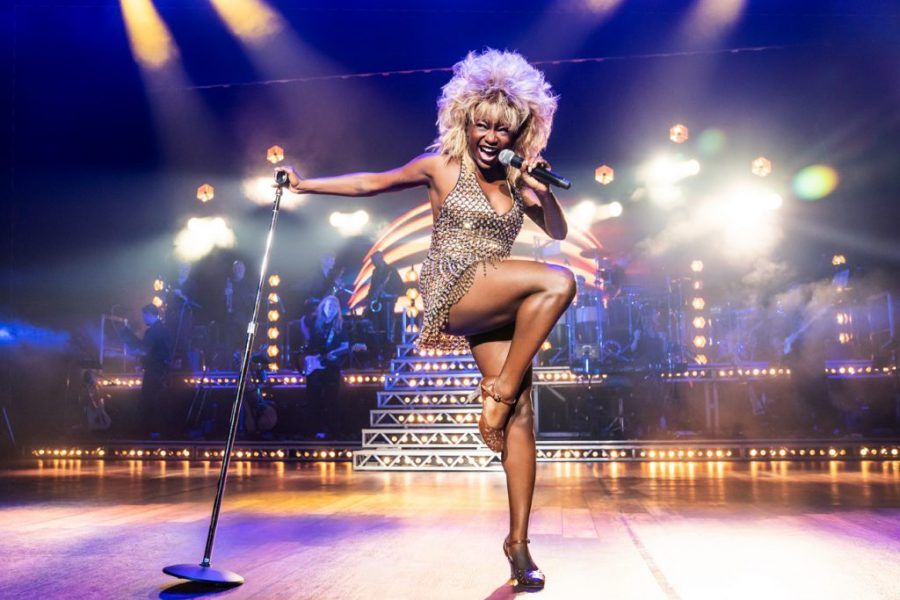 THROUGH SUN/11: BAY AREA THEATER WEEK You know you want to support local theater—and do it at a discount! "With over 50 shows participating and tickets starting under $20, theatergoers can choose from evening and matinee performances at a 40% discount or greater. Participating productions include Cirque du Soleil (SF, SJ, OAK), Tina—The Tina Turner Musical, Spring Awakening in Concert, Disney's Aladdin, The Book of Mormon, and so much more." Go see a show! More info here.
THU/8-SUN/11: VERTICAL.SHOW Up, up … and away into the delightful world of Great Star Theater's aerial and acrobatic troupe, presenting a spectacle of high-flying athletes and pole artists in sports, art, circus, dance, and experimental styles. Great Star Theatre, SF. More info here.
FRI/9: TONY HUMPHRIES ($10 OFF WITH 48HILLS DISCOUNT CODE, automatically applied when you click link below!) One of the originators of house music, the floor father of legendary Club Zanzibar in New Jersey, Tony Humphries brings his special magic to Public Works with a slew of classics that will light you up. He's co-headlining with Romanian dance music wiz Gerd Janson and a host of local up-and-comers. 9pm-3am, Public Works, SF. More info here.
FRI/9: GALLERY HOUSE 65TH BIRTHDAY CELEBRATION I love this little outpost of art in Palo Alto, and can't believe it's 65 years old! "Over the years We changed leadership and location, been through numerous downturns and, of course, good times as well, and we remain a versatile group of artists devoted to enhancing our neighborhood and sharing our work," says Ukrainian photographer and organizer Aliona Kuznetsova. 5pm-7pm, Gallery House, Palo Alto. More info here.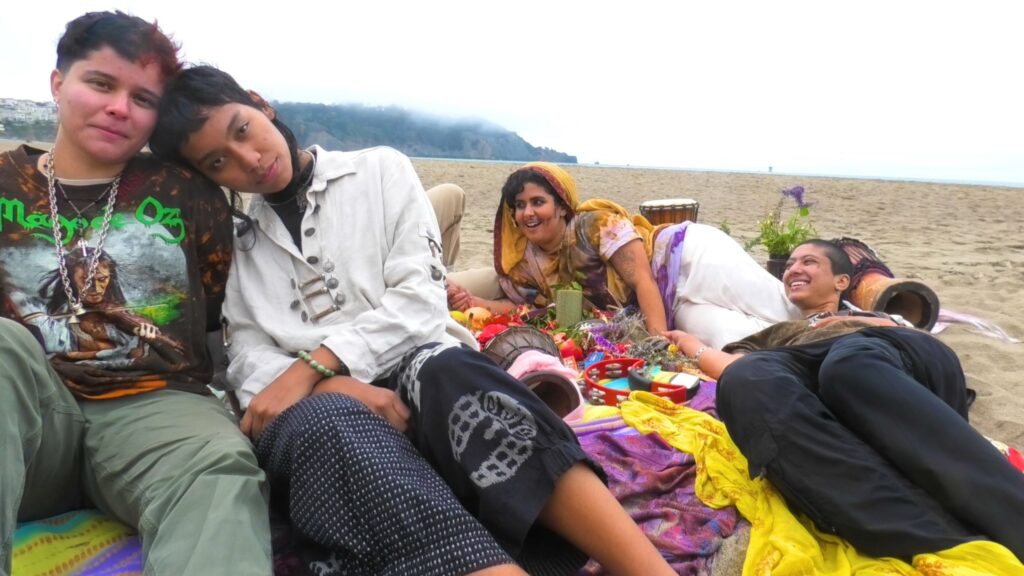 FRI/9-SUN/11: QUEER WOMEN OF COLOR FILM FESTIVAL In supplement to the shiny extravaganza that is the venerable Frameline Film Festival, scrappy QWOCFF concentrates on the tremendous output of a more specific part of the queer community, which doesn't receive nearly enough attention and support. This is the 19th edition of this lovely, family-building weekend, check it out. Presidio Theater, SF. More info here.
FRI/9: SCHROEDER'S 130TH BIRTHDAY CELEBRATION Prost! It's time to party like it's 1893 at SF's legendary downtown German restaurant, with Jazz Mafia bringing the tunes, steins overflowing with pilsner, and plenty of giant Bavarian pretzels and kartoffel tots. 3pm-10pm, Schroeder's, SF. More info here.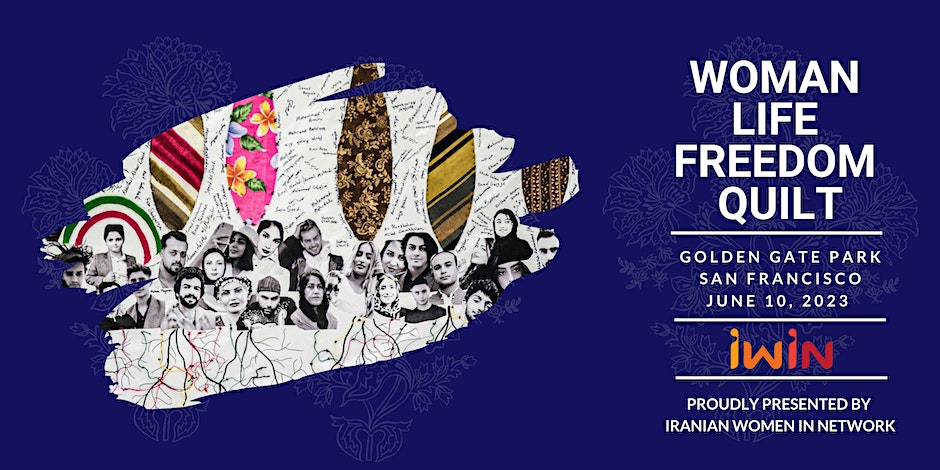 SAT/10: 'WOMEN LIFE FREEDOM' QUILT "Iranian Women in Network presents a showing of the 'Woman Life Freedom' Quilt exhibit in Golden Gate Park's AIDS Memorial Grove, which reveals women's empowerment through art and raises awareness about discrimination which is the core of our group's mission statement. The exhibit features over 500 artworks from four continents, representing diverse nationalities and genders. These powerful creations, including paintings, textile art, calligraphy, and photography, form a quilt of solidarity and strength with women's rights as their focus." 11am-4pm, AIDS Memorial Grove, SF. More info here.
SAT/10: SUMMER IN SAN FRANCISCO CRYSTAL FAIR Minerals, gems, jewelry, beads, and crystal art will dazzle your eyes, while psychics, tarot and aura readers, and masseurs will take care of the rest during this glimmering event at the County Fair Building. 10am-6pm, SF County Fair Building. More info here.
SUN/11: SINGALONG 'MOANA' While the fate of Castro Theatre hangs in the balance, the Friends of Castro Theatre Coalition is hosting several fun "Castro in Exile" fundraisers to help save the old gal. One of these is this fabulous participatory musical moment, where you can sing your heart out like the secret Disney princess heroine you are. 12:30pm, Roxie Theatre, SF. More info here.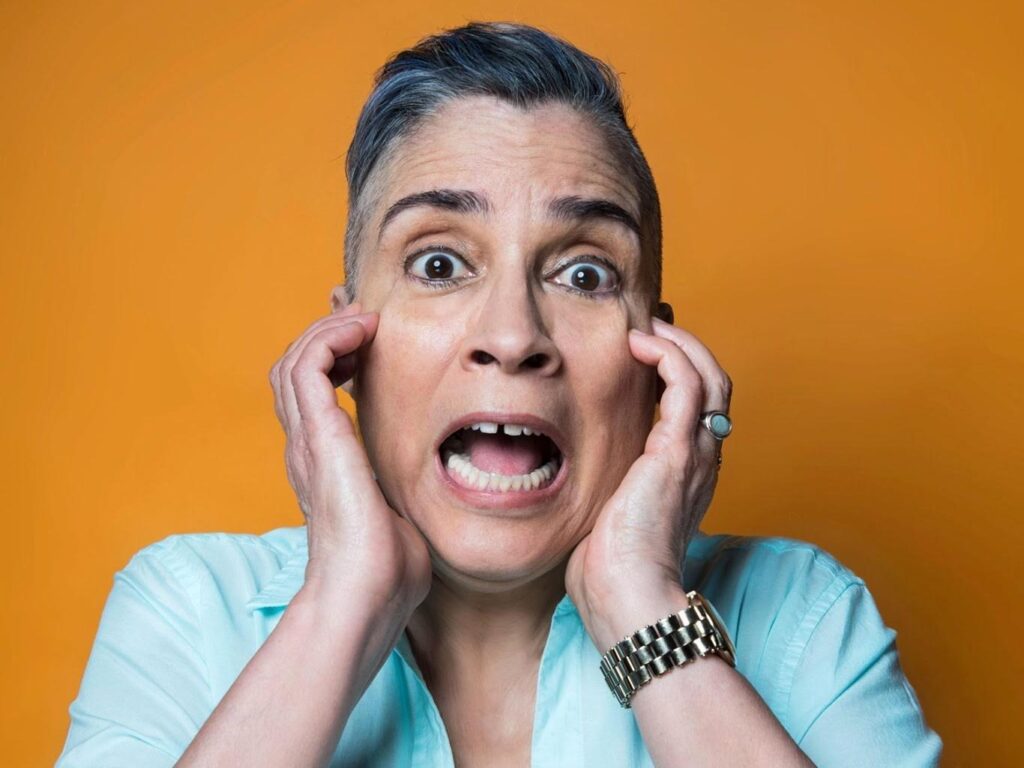 SUN/11-JUNE 21ST: SWIMMING WITH LESBIANS Probably the most San Francisco way to celebrate Pride month is to spend it at one of Marga Gomez's events, including this new show, influenced by Marga's experience emceeing lesbian cruises: "Until the tragic Wet T Shirt Relay Race all the passengers on The Celesbian cruise ship looked up to Pru Perez, their pool game emcee, as a leader and Boss Lesbian of the sea. But on this fateful sunny day Pru grabbed the poolside mic one last time. 'Ladies, we have a tie on the Lido Deck between the G Spots and the Beavers!' Before the winner could be named, an old boarding school nemesis, Arlene, pushed Pru into the deep end. Pru paddled, stroked and kicked only to sink deeper as her shameful secret spread to every deck and cabin. Pru Perez can't swim. A solo sapphic seafaring spoof." Marsh Theatre, SF. More info here.