Gavin Newsom and his pals are suing the city to overturn Prop. B and allow unlimited development on Port land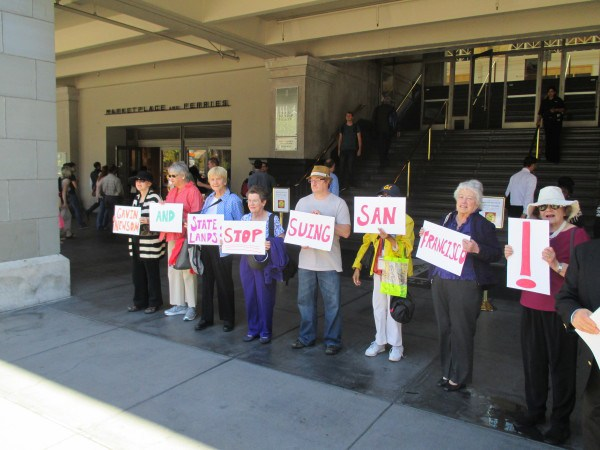 By Tim Redmond
MARCH 25, 2015 — A San Francisco judge will hear arguments this afternoon on whether the voters of the city have the right to limit development on the waterfront.
It's the latest chapter in the effort to prevent the Port and the Planning Commission from approving inappropriate and out-of-scale development where the city meets the Bay.
And if City Attorney Dennis Herrera is successful, it could be the end of a legal effort mounted by the State Lands Commission, whose members, including former Mayor and now Lite Guv Gavin Newsom, sued the city to block implementation of Prop. B.
Prop. B, of course, requires voter approval of any exemptions to the existing height limits on the waterfront. The Chamber of Commerce and development groups have joined the Lands Commission in seeking to throw out the law.
Herrera's office is asking Judge Suzanne Bolanos to dismiss the case, on the grounds that the voters of San Francisco have the right to set land-use policy in the city.
The law that gave the Port control over tidelands property was written by John Burton when he was a member of the state Assembly. He supports the city's position and is opposed to overturning Prop. B.
It's ironic that Newsom, a former mayor, is suing his own city. It's also ironic that developers are claiming that Prop. B will cost the city money and halt building on the waterfront, since the voters just approved a project for Pier 70.
The hearing is in Dept. 504 at 400 McAllister, starting at 2pm.