"I'm not a woman, I'm not a man, I am something that you'll never understand … I'm not your lover, I'm not your friend, I am something that you'll never comprehend."
The legacy of Prince Rogers Nelson, who passed away today at the age of 57, is freakiness, freedom, and unfettered exploration of funk.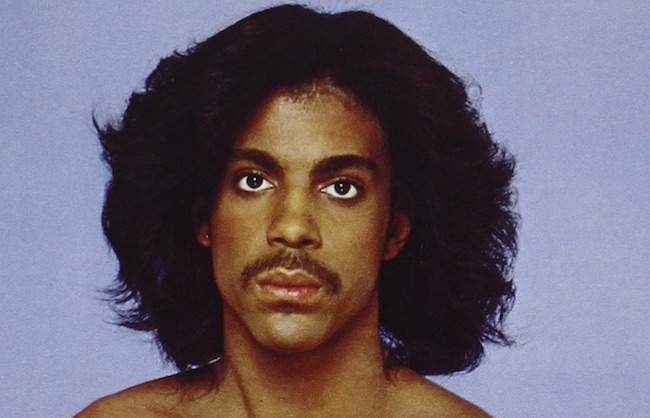 Those are things that chime especially with Bay Area nightlife, which is why we'll be taking our grief to the dance floors over the next few weeks. Just like we did, alas, for David Bowie just a few short months ago.
The tribute nights have already started rolling in — here's a wee list of what's been confirmed so far; I'll be adding to it as more come across the wire. Feel free to post ones you know in the comments or contact me at marke (at) 48hills.org.
SWEATER FUNK PRINCE TRIBUTE No one knows classic funk more than the Sweater Funk crew, whose regular parties have torn up everywhere from Chinatown basements to huge venues. This time they're purpling up the MakeOut Room (scene of the giant Bowie tributes last time around – get here early) in honor. Thu/21, 10pm-2am, free. MakeOut Room, SF. More info here. 
A TRIBUTE TO PRINCE Two of our tip-top hip-hop and chill old school DJs, King Most and Marcellus, team up to turn Hawthorne out. Show some creamy thigh. Thu/21, 9pm-1am, free. Hawthorne, SF. More info here. 
PRINCE TRIBUTE/BRITISH INVASION You can tell by this mashup how fast the Cat Club — ground zero for '80s tribute nights — had to pivot in reaction to the awful news. Still, prince could certainly out wave New Wave when he wanted to. One of our absolute best DJs of this whole time period (and beyond), DJ Omar, happens to be guesting, so you know this will be a cathartic experience. There will be a Prince altar for Prince memories. Thu/21, 9pm, $7 (free before 9:30pm). Cat Club, SF. More info here. 
PURPLE RAIN MIDNIGHT SCREENINGS The Roxie is on it with two midnight screenings of the classic. Purify yourself in Lake Minnetonka. Fri/22 and Sat/23, midnight, $12. Roxie Cinema, SF. Tickets and more info here.
DJ JIM HOPKINS AT 440 CASTRO Castro bear bar 440 may see an influx of diverse Prince fans as one of SF's classic DJs, Jim Hopkins, brings all the Prince you can handle to the turntables and the video player. knowing Jim, who has DJed here for more than three decades, this probably means some awesome rarities and surprises as well. Fri/22, 4pm-9pm, free. 440 Castro, SF.
ALL '80S EVERYTHING "Chicks with Decks" Teemoney and DJ Chan Chan whip out the '80-s hits every fourth Saturday of the month at Pop's Bar, and I've just received word that this installment will of course be super Prince heavy (and also feature tons of other yummy cuts). With Boom Bostic, BENNBA$$, DJ 83'till infinity, DJ Veryserious. Sat/23, 9pm, free. Pop's Bar, SF. More info here.
LET'S GO CRAZY The Disco Katz throw the monthly Disco Cabana party every month (with fun costume themes), and it is a full-day-long bonkers affair. This Prince-themed party was already planned before the news came down (!) Though they are devastated, they're continuing with the tribute. "Come in your flashiest hues of Prince and get crazy with the rest of us!" Sun/24, 1pm-10pm, $10. Natoma Cabana, SF. More info here. 
PURPLE RAIN SCREENING You know the huge screen at the Castro Theatre (please be pipe organ, please be pipe organ) is the perfect place to view this classic. Mon/25, 7pm and 9:30m, $11. Castro Theatre, SF. More info here. 
PRINCE: A CELEBRATION "We are excited to jam many unheard, unreleased tracks from the legendary vault as well as the hits, the b-sides, live tracks and the related bands and productions. 100% Prince all night. Proceeds from the door will be donated to the San Francisco Aids Foundation." Don't miss this one! Wed/27, 10pm-2am, $5. Elbo Room, SF. More info here.  

1015 REMEMBERS PRINCE Cavernous club 1015 Folsom is going all out Thursday, April 28, with a free party featuring 100% Prince tunes — DJs are yet to be announced, but 1015 always pulls in the talent. Thursday, April 28, 10pm-2am, free. 1015 Folsom, SF. More info here. 
THE GAY COMMUNITY REMEMBERS PRINCE Drag performances, special guests, and music by classic (and gay-adjacent) DJ Paul Goodyear. I'm hoping this doesn't all collapse into camp and kitsch — or maybe I am rooting for it! Friday, April 29, 10pm-2am, free with Eventbrite registration, $10 at door. More details here. 
Rest in Purple, Beautiful One. Here's my favorite 12″ of all time: