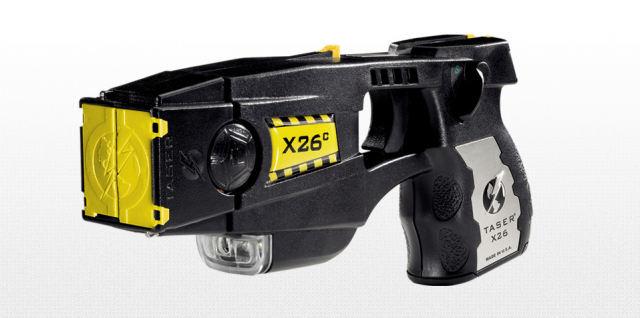 The Board of Supes Rules Committee moved forward the nomination of Petra DeJesus for another term on the Police Commission Thursday – but not before a lengthy hearing in which Sups. London Breed and Ahsha Safai challenged DeJesus repeatedly, particularly on the issue of arming cops with Tasers.
DeJesus was the only candidate for the job. Safai and Breed had tried to oust her and replace her with Olga Miranda, a political ally of Safai, but they clearly didn't have the votes so Miranda withdrew.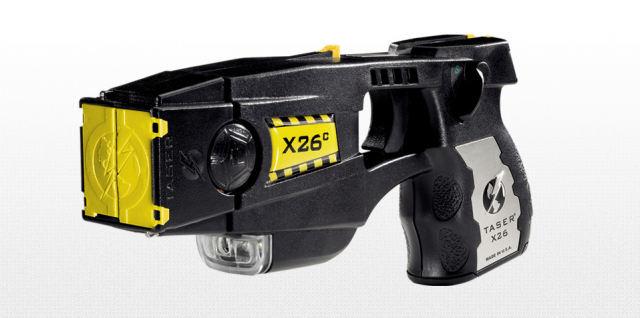 Safai, who chairs Rules, had declined to hold a hearing on DeJesus, leaving that seat on the commission empty.
He finally called a hearing June 8. Breed, who is not a member of the Rules Committee, showed up for the hearing, and the two foes of DeJesus spent a long time talking about her role on the panel – and raising questions about how the Police Commission works.
Part of this whole process was clearly political payback – DeJesus supported the opponents of both Breed and Safai. Part of it showed that the new supervisor, Safai, doesn't fully comprehend how the Police Commission operates.
And part of it gave DeJesus a chance to defend herself on what is the real issue here: The police union wants Tasers (and so, apparently, does Safai). DeJesus thinks those weapons are a recipe for more disaster in a department that has a long record of using excessive force, particularly on communities of color.
"Why is San Francisco the only major city, besides Detroit, that doesn't give the police Tasers?" Safai asked. "Even the BART Police have Tasers."
DeJesus responded quickly: "You saw what happened to Oscar Grant."
Grant was killed by a BART cop who thought he was drawing a Taser but instead pulled a pistol. "Just because someone else has it" doesn't make those weapons a good idea, she said.
DeJesus discussed the Mario Woods case, where seven officers fired more than 50 rounds and killed a man armed with a knife.
The cops say that if they were armed with Tasers, they wouldn't have had to shoot Woods. But DeJesus was brutally incisive in her response.
There were seven officers, and nobody called for a sergeant, she said. They made no effort to close off the area and wait for crisis intervention. "This was a training failure," she said. "And they want to be rewarded with more weapons."
Breed brought up Tasers, too, and DeJesus went through a detailed history of the stun guns. Tasers were first tested, she said, by firing electrodes at a 250-pound pig, and adjusting the voltage until the animal was paralyzed. They are tested on healthy people, usually large men, who are placed above a mat with two assistants to keep the subject from falling to the ground and injuring himself.
Many of the people shot with Tasers could be smaller, won't have the mat or assistance, and would be at risk of serious injury. If the subject is shot in the chest, the result could be fatal.
"So the rules say you aren't supposed to shoot in the face, neck, chest, or groin," DeJesus said. "What is the efficacy of a weapon if you can't shoot it in any of the areas that officers are trained to shoot?"
Besides, she noted, most people who will end up being zapped are likely mentally ill.
"It's a lazy man's way," she said, noting that for 100 years, SF officers used batons successful against people with knives, but they are no longer trained to do that.
She pleaded with the panel not to remove from the Police Commission someone who questions the need for new weapons. "You can't have everyone on the panel say if the [officers] want a new weapon, they get a new weapon."
Safai asked DeJesus at some length about the process the commission uses to hear disciplinary cases, which has been in place for a long time. He seemed confused to learn how it works.
Breed raised questions about police overtime, which has become a huge budget issue, and about staff deployment. "I ask where the officers are in the Haight, and they tell me they are at the Giants game," she said. "I would like the commission to take more of a leadership role."
(Officer Grace Gatpandan at SFPD Public Affairs told me that "Officer presence during Giants home games are paid through a combination of the Giants organization hiring SFPD, Federal/State grants, and detailing on duty officers to the game." So yes, some of the cops at the game are paid by our tax dollars, not by the Giants, which seems like a problem.)
And she asked a question that I have often wondered about, too: Why are police captains routinely rotated out of a neighborhood after a year or two?
Safai kept challenging DeJesus about her record, suggesting that after 12 years she hadn't fixed the problems in the department. It took Sup. Norman Yee to note in his usual quiet manner that there are seven commissioners, and DeJesus and her reform efforts are not always in the majority.
"I was on the School Board for eight years," he said. "And sometimes I got voted down."
Breed left before the final vote – and despite the long testimony, and the long list of speakers supporting DeJesus, Safai voted against her.
With Yee and Sandra Lee Fewer voting yes, the nomination moves onto the full board, where – unless something changes radically – DeJesus will be confirmed for another term.