SCREEN GRABS After the long-fought but still remarkable gains of recent years under the most gay-friendly POTUS in American history, the LGBTQ community has already seen its worst fears realized under President Trump. Despite his repeated claims that "the gays love me," he's predictably caved to far-right conservatives in advocating the rollback of discrimination laws, the advancement of discrimination-enabling "religious freedom" laws, drastically cutting funding for programs related to AIDS and other relevant issues, etc., etc. Not to mention his choice of VP, a man who not only has an extensive history of vehement anti-gay activism, but is so apparently intoxicated by heterosexuality he refuses to be alone with any woman not his wife. (Excuse us if this suggests not so much strong religious beliefs as pitiful self-control.) 
In this political climate, where the damage done toward gays and other communities escalates every day that impeachment isn't happening, it seems a particularly good moment to get the kind of collective reassurance that Frameline offers every June. Now in its 41st year, Frameline (June 15-25) — otherwise known as the San Francisco International LGBTQ Film Festival — provides not just affirmation but a pulse-taking of gay life around the globe—at a moment when gay rights are increasingly taken as a basic tenet of society in many countries, but also while there's news of concentration camps specifically purposed for torturing and executing gay men in Chechnya. 
To that end, Frameline's wide scope this year offers variably narrative and nonfiction features from Armenia (Apricot Groves), Puerto Rico (Extra Terrestrials), the Philippines (Jesus Is Dead and Maybe Tomorrow), Argentina (Nobody's Watching), Colombia (Santa y Andres), Finland (Screwed), Austria (Seventeen), New Zealand (100 Men), Mexico (No Dress Code Required), Taiwan (Small Talk) and Cuba (Transit Havana). Also marking progress on the diversity front is "Barriers & Breakthroughs: Illuminating Filmmakers of Color Before & Beyond Moonlight," a two-day forum of free panel discussions and other events occasioned by the deserved yet still-startling Oscar triumph of former San Franciscan Barry Jenkins' extraordinary drama this February.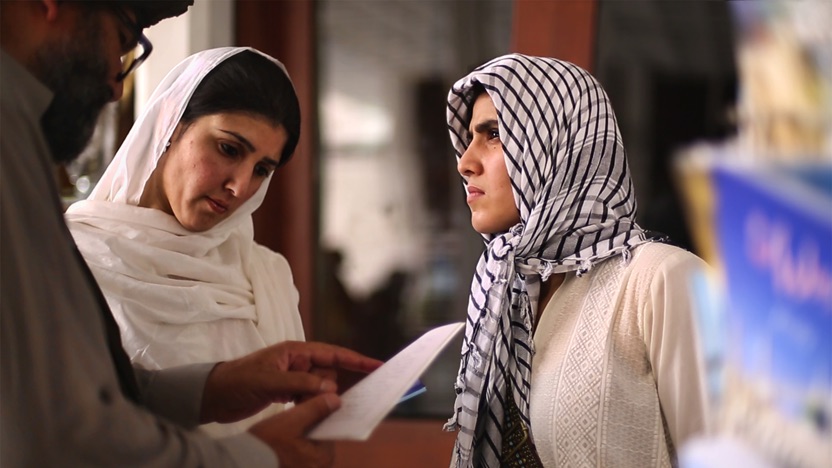 On the purely celebratory side, Frameline opens this Thursday with The Untold Tales of Armistead Maupin, the latest documentary by SF's own Jennifer Kroot, who previously made fine portraits of George Takei and the late George Kuchar. It features a starry host of friends and collaborators paying tribute to the Tales of the City author. The closing night selection is another tribute of sorts: This year's Frameline Award will be presented to Scottish multitalent Alan Cumming, who stars in Vincent Gagliostro's After Louie as a longtime AIDS widower brought out of his shell by a much younger man played by Zachary Booth (of Ira Sachs' memorable Keep the Lights On). 
In between there are three "centerpiece" and 10 "showcase" titles at the Castro (some also playing the Piedmont in Oakland); a handful of films reprised from previous editions (including Isaac Julien's Looking for Langston and Donna Deitch's Desert Hearts); a new "Episodic" section of online and broadcast series; plus a ton of additional features and shorts. Amidst their wide thematic gamut, you'll find a considerable number dealing with trans issues (like "showcase" documentary The Death and Life of Marsha P. Johnson), and several portraying gays in the Muslim world (Girl Unbound, Signature Move and more). 
If it's star power you're seeking, Trudie Styler's comedy of teenage fabulousness Freak Show features no less than Bette Midler as "Mom." Nick Broomfield's Whitney: "Can I Be Me?" provides a bleak doc recap of the purportedly bisexual singer's long slide into eventually fatal addictions. The making of extravagantly talented YouTube showman Todrick Hall's ambitious "Straight Outta Oz" stage show is chronicled in another documentary, Behind the Curtain.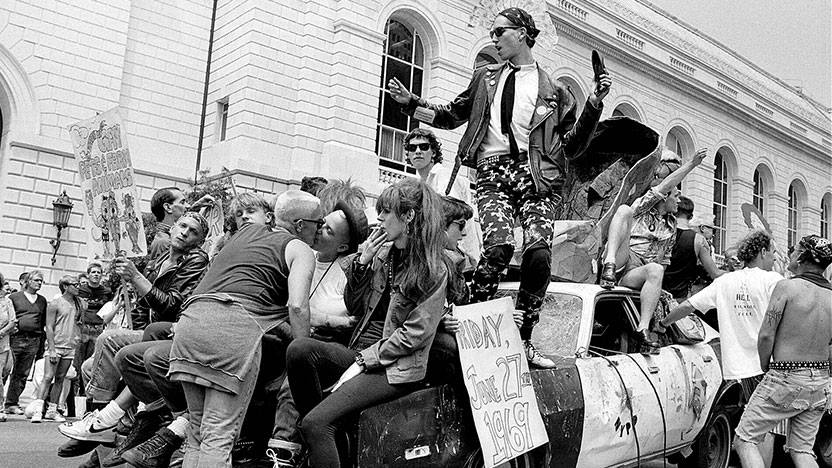 The glitter also lies thick on The Fabulous Allan Carr, about the "flamboyant" Hollywood producer (of megahit Grease and several megaflops, including infamous Village People musical Can't Stop the Music) whose life and work alike were a study in celebrity excess. Perhaps the weirdest showbiz chronicle on tap is Mansfield 66/67, a hybrid documentary/essay/performance piece probing the murky intersection between doomed 50s sexpot Jayne Mansfield and SF-based Church of Satan founder Anton LaVey. 
Other films of Bay Area particular interest include a revival of Harriet Dodge and Silas Howard's 2001 SF lesbian comedy By Hook Or By Crook; locally-based director Travis Matthews' best feature to date, unpredictable Texas-set seriocomedy Discreet; and Queercore: How to Punk a Revolution, which encompasses the envelope-pushing cultural contributions of influential SF bands Tribe 8 and Pansy Division (the June 17 screening is sponsored by 48 Hills).
Among previewed features, here's a few recommended highlights:
God's Own Country
Quite possibly the best gay male romance since Brokeback Mountain, this debut by writer-director Francis Lee happens to also be a movie about gay shepherds. Rude, alcoholic Yorkshire lad Johnny (Josh O'Connor) gets pissed in a different way upon discovering his grandpa has hired a transient Romanian laborer to help out on the farm. His resentment increases when it becomes clear that quiet, personable Gheorghe (Alec Secareanu) is by far the more competent worker. Needless to say, their antagonism eventually changes into something else. But this gritty, closely observed tale (which has nothing like Brokeback's decades-spanning narrative sweep) winds up surprising and deeply moving nonetheless.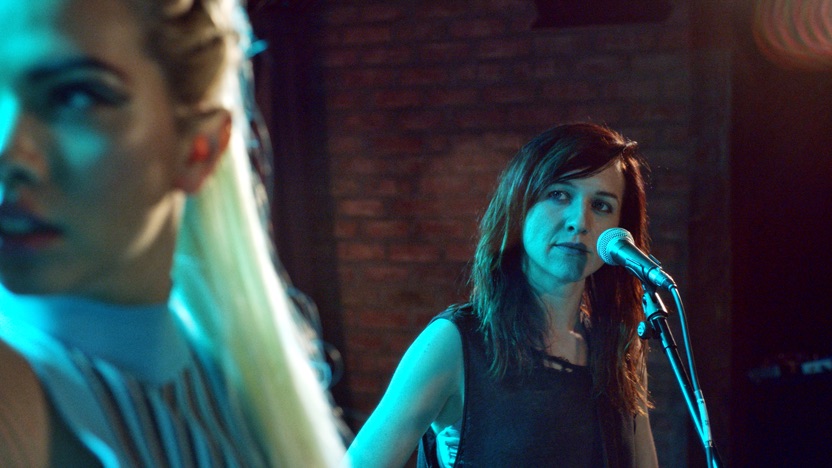 Becks
SF native Lena Hall, a Tony-winning Broadway regular with her own rock band, plays the title character in Daniel Powell and Elizabeth Rohrbaugh's indie feature. A planned L.A. career move derailed by discovering her bandmate-girlfriend already cheating on her, Becks slinks back to the house of her born-again mother (Christine Lahti) to recoup. Being a jaded big-city lesbian in this staid mid-sized town looks mighty dull until she starts getting a surprisingly warm reception gigging at an old friend's bar for tips—and begins developing a warmer-still friendship with guitar-lesson student Elyse (Mena Suvari), who happens to be the wife of Becks' former high school tormenter. Among its other virtues, this smart little drama offers the major one of Hall singing several strong original songs.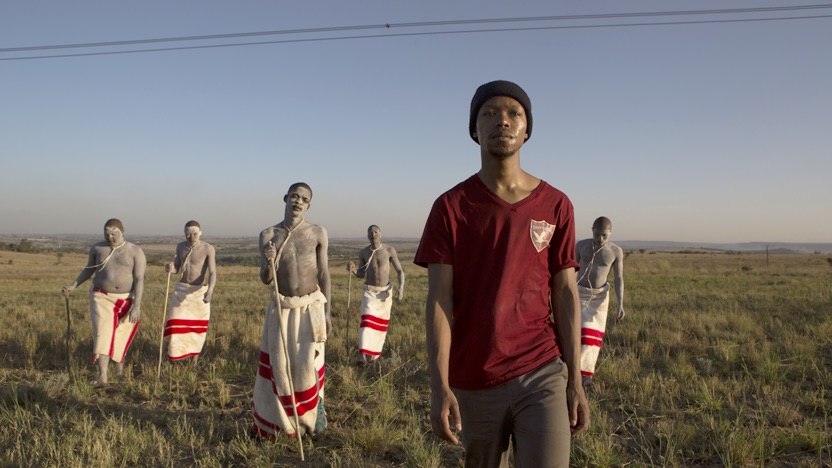 The Wound 
Because his father thinks he's "too soft," Johannesburg teen Kwanda (Niza Jay Ncoyini) is packed off to a two-week rite-of-passage "initiation" in the bush, with older Xolani (Nakhane Toure) his appointed guide. Other youths quickly target the city boy for his effeminacy and snobbery; that only makes him more obstinate, particularly once he realizes Xolani is in a secret gay relationship with another, married guide (Bongile Mantsai). John Trengove's stripped-down, charged South African drama raises expectations of one kind, then delivers something else—because Kwanda is as much victimizer as victim here. He's old enough to know exactly who he is, but not yet mature enough to realize others might not be willing or able to live the "out" life he's already planned for himself. His particular brand of self-righteous intolerance has disastrous consequences.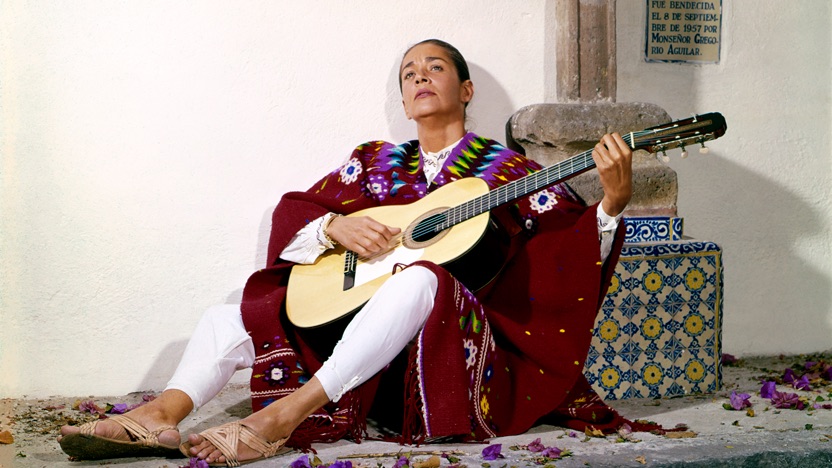 Chavela
Costa Rican Chavela Vargas, "the woman who sings like a man," began her career in Mexico as a ranchera singer "dressed as a woman." But in later interview footage she admits "It didn't work. I looked like a transvestite." So in the 1950s she began wearing pants, shirts and ponchos, pulling her hair back, and singing from the "masculine" viewpoint of the pining, rejected lover. It won her the adoration of major composers (notably Jose Alfredo Jiminez), an ever-expanding following, and eventual international stardom that included Pedro Almodovar's patronage. Though she didn't officially come out until she was in her 80s, the news surprised fans about as much as Barry Manilow's recent announcement. Catherine Gund and Daresha Kyi's documentary pays apt tribute to an influential career and a fascinating personality.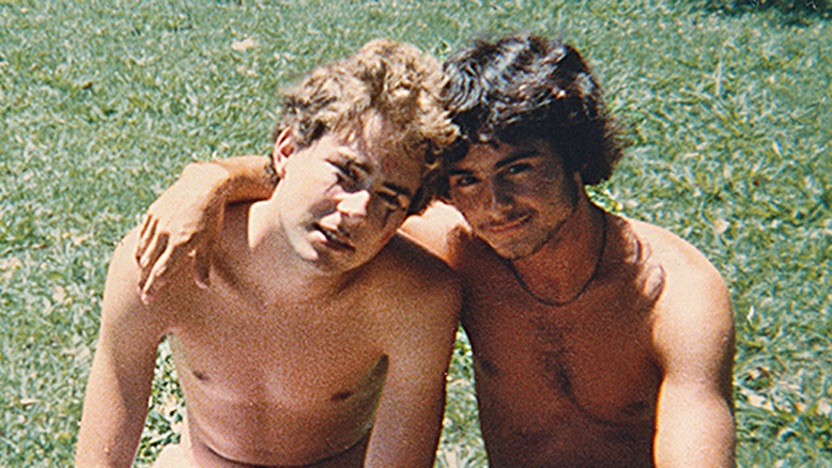 Remembering the Man
Meeting in 1975 as teens at a Melbourne Catholic boys' school, over-the-top aspiring actor Tim Conigrave and quiet football team captain John Caleo fell in love—and remained so for the rest of their lives, despite occasional geographic and commitment hiccups. Conigrave's posthumously published memoir Holding the Man became an international best-seller, then a stage play, then a starry film (which played Frameline last year). Nicholas Bird and Eleanor Sharpe's documentary retells the same tragic-romantic story, to perhaps even greater impact than the well-crafted prior movie. With plenty of archival footage available here, the real-life protagonists prove even more complex and engaging than their dramatized versions. 
Frameline41 runs Thurs/15-Sun/25 at various venues in San Francisco and the East Bay. Select free and higher-price events aside, most tickets are $12-14. www.frameline.org