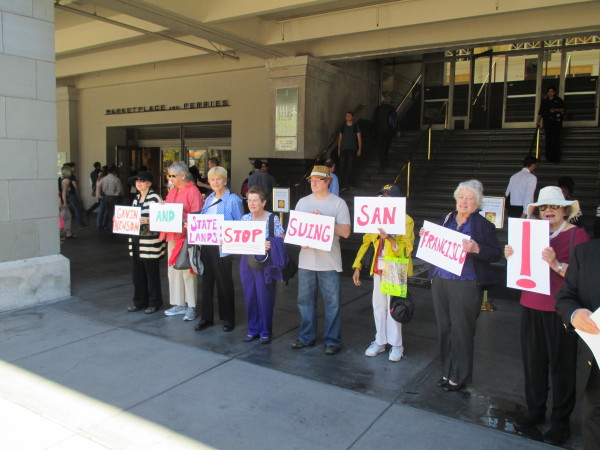 Lite Guv Gavin Newsom's suit against San Francisco will go forward for trial Sept 11, a judge ruled Friday.
Judge Susanne Bolanos rejected summary judgment motions by both the city and the state, saying that there are triable issues of fact that need to be addressed.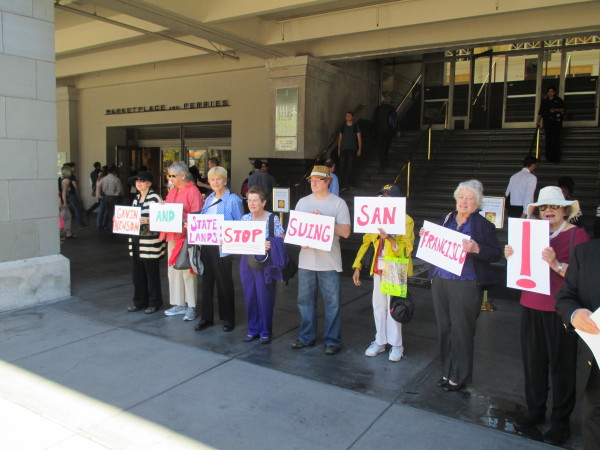 In a win for the city, Bolanos rejected the contention by the State Lands Commission that Prop. B, a 2014 ballot measure requiring a public vote for any waterfront project that exceeds existing height limits, was on its face invalid.
Now the only issue is whether Prop. B caused developers of two projects, at Mission Rock and Pier 70, to reduce the heights of their buildings, and thus potentially reduce the revenue that the Port could have made, which could potentially have been spent on something that would fit in the state's Tidelands Trust.
That's a lot of arguing over potential changes and potential revenue — but if the judge buys the state's claim that Prop. B cost the Port money, she could invalidate the measure or parts of it.
The lawsuit has already become an issue in the race for governor, with former LA Mayor Antonio Villaraigosa saying that the San Francisco voters have spoken and that Newsom shouldn't be trying to undermine them.
It's also raised questions about Newsom's environmental credentials: The Sierra Club is one of the major supporters of Prop. B.