PARTY RADAR If there's anything we've learned from the people of Brazil (besides that we will never look as sexy in a teeny-tiny swimsuit and that açaí bowls are the breakfast of the gods) it's that when things heat up, it's time to go dancing. The world's a giant dumpster fire? Quench it with a little booty sweat, docinhos!
Hands up and hips out, then, for the Braza! crew, which is hosting the huge Braza! Presents: Baile Funk – Rio de Janeiro Bass party this Saturday (10pm-3am, $10. Great Northern, SF.)
Braza! has been filling floors since 2009, back at the old SOM bar in the Mission. It was exhilarating then to see a really cute crowd come out for bottom-heavy, rapid-fire Rio styles like baile funk and jamming live performances, plus the most excellent Baraz! crew DJs Antonio Guedes, Kento Tanaka, Elan Kamesar, and Vanka. (New member Paulo Presotto joined later).
"When we started, it was a true outlet for the passion we all had in common: Brazilian beats and breaks," Guedes told me, citing the vibrant Brazilian community here. ("Braza" means ember, a good symbol for smoking hot vibes.)
"Today BRAZA! is not a party anymore, per se," Guedes continued. "It's a production company that conceptualizes, curates, and promotes local and stateside events. In the future, we hope to help Brazilian artists around the country to reach their maximum potential by creating a network of state of the art venues and party concepts. This has never been done before, and it is what our community needs to make its culture stronger abroad."
I would expect nothing less from a successful and ambitious SF party crew, and Braza! joins a long line of spectacular parties that will surely take over the world. What to expect this weekend, however?
"A lot of booties rubbing the floor – of all ages, colors, sexual orientation, and nationalities. a big part of why we are selling out shows is due to the fact that we are, wherever possible, turning the stage into dance floor mayhem. We invite people to come show their moves and be themselves, creating a space for self-expression. It's always a crazy reaction when we play what's current in Brazil, or the baile funk classics, or the songs that represent the LGBT movement down there. You will see a big room full of gorgeous people partying like champions."
Need a car to get there? Rent one in your neighborhood on Getaround. Sign up today, and enjoy $50 off your first trip: http://get.co/48h. [Sponsored]
THURSDAY, AUGUST 3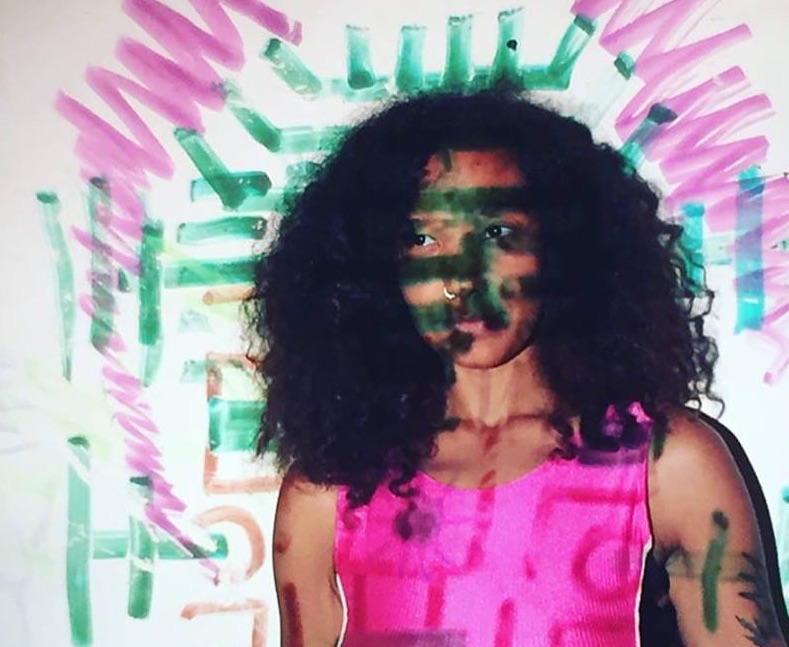 THE UNIVERSE IS LIT: A BAY AREA BLACK AND BROWN PUNK FESTIVAL 'Bout time we had our own version of the Afropunk festival — only ours is way more focused on celebrating the local. This four-day extravaganza features almost 100 performers, from the cosmic electronics of Piano Rain to the psychedelic rap brilliance of Snatches With Power. Go and listen! Hear! Thu/3 through Sun/6, tickets and more info here. 
THE JUNGLE Bringing back the classic Bay breaks — this all-vinyl party brings jungle pioneer DJ UFO! to the fore, accompanied by the legendary MC Audio Angel. Thu/3, 10pm-2am, $10-$15. Public Works, SF. Tickets and more info here. 
SUN RA ARKESTRA Alto-saxophonist Marshall Allen, whose been part of the Arkestra since 1958, leads this celebration of space jazz visionary Sun Ra's legacy, for four days at SF JAZZ. Thu/3 through Sun/6, tickets and more info here. 
PUFF The wonderful monthly queer cannabis happy hour returns, with comedy from Maria Gomez and good, hard rock from Maria Konner and the Not From Jersey band. I'm bartending! Tons of high-flying prizes to win! Thu/3, 7pm-10pm, $5-$10. the Stud, SF. More info here.  
FRIDAY, AUGUST 4
BOO WILLIAMS Real, real, real deep house from the Chicago master that gets so deep it sometimes becomes full-on jazz. At the Brouhaha party with Seb Williams. Fri/4, 10pm-4am, $20. F8, SF. Tickets and more info here. 
A-WA Three sisters (surname Haim!) hailing from Israel via a complex family history, whose irresistible live blend of sounds is deeply rooted Yemeni grooves. With Afrolicious. Fri/4, doors 8pm, $25. the Fillmore, SF. Tickets and more info here. 
ELON KATZ "Known for the eccentric EBM avant-pop of White Car, and his collaboration with Beau Wanzer, Streetwalker, Los Angeles' Elon has dropped the monikers and masks of the early decade to mature his particular brand of synthetic music and ambiguous candor." At the ever-intriguing Vague Terrain party. Fri/4, 9pm-2am, $5-$10. Underground SF. More info here.
ELLEN ALLIEN OK, last time I saw her, at Mighty — now Great Northern — the anarchic Berlin techno wiz claimed up on the turntables and belted out a few tunes before jumping into the crowd. Yeah, she's that kind of party. With Kim Ann Foxman(!). Fri/4, 9:30pm-3am, $12-$22. Great Northern, SF. Tickets and more info here.  
NONSTOP BHANGRA WITH PUNJABI MC The wildly wonderful, long-running bhangra party switches to Friday this month to bring in the wildly wonderful Punjabi MC — yep he of, 'Mundian To Bach Ke' aka that inescapable Jay-Z song. Fri/4, 9pm-late, $20-$25. Public Works, SF. Tickets and more info here. 
DESPERATE LIVING A queer punk rock night? Yes, please! Live set by the Ritchie White Orchestra, with drag performances galore. Fri/4, 10pm-3am, $10.the Stud, SF. More info here. 
SATURDAY, AUGUST 5
EL RIO'S ANNUAL DOLLY PARTON HOOT "Grab your wig & rhinestones, dust off your boots, & head down to El Rio's happiest event of the year! Cut a rug to our Classic Country DJ (from Austin, TX), take in live, all-Dolly sets by The Muddy Roses, P's N Q's, Margaret Belton (The Patsychords), Jenny Hoyston (Erase Errata), Nancy French, & more. See burlesque & drag performances by Dottie Lux (Red Hots Burlesque), Heather Acs, & more. PLUS: Dolly trivia, lipsync battles, and look-a-likes!" And $6 BBQ. Hoot hoot! Sat/5, 3pm-8pm, free. El Rio, SF. More info here. 
PYRAMID SCHEME Dazzling! A 16-foot illuminated pyramid is the centerpiece of this ginormous party at Gray Area, with DJs Robert Yang / Bézier (Honey Soundsystem), CarrieOnDisco (Pound Puppy SF), John Major (Polyglamorous), Josette Melchor (Gray Area). Oh and here's the scheme: For every five friends you refer, you get a free drink. Sat/5, 10pm-2am, $10-$20. Great Area, SF. Tickets and more info here. 
DJ DAN The 20-year-plus ambassador of chunky, funky, SF techno returns for a Burner camp benefit, and we love him so much. (Pretty much everything from now until Labor Day is a Burner camp benefit btw.) Sat/5, 9pm-4am, $15. Public Works, SF. Tickets and more info here. 
GO BANG! The cutest little monthly disco party this side of Paradise Garage. With special guests  e'Lish and Kenneth Kemp. Sat/5, 9pm-3am, $5-$10. the Stud, SF. More info here. 
HARDER BETTER FASTER STRONGER PRESENTS: 20 YEARS OF DAFT PUNK'S HOMEWORK A goofy, fun-sounding rave-up that celebrates the helmeted ones in their prime, with lots of other tech-funk-indie thrown in. Plus: glow bracelets, giant sunglasses, and a parade extraterrestrials! Sat/5, 9:30-2am, $5. Slate, SF. Tickets and more info here. 
POWER BLOUSE Each month, drag goddesses Juanita More and Glamamore transform a drag newbie, live onstage, into the creature of her fantasies — and then makes her lip-sync a really complicated song! It's a hoot. With DJ Rolo. Sat/5, 10pm, $5. Powerhouse, SF. More info here.    
SUNDAY, AUGUST 6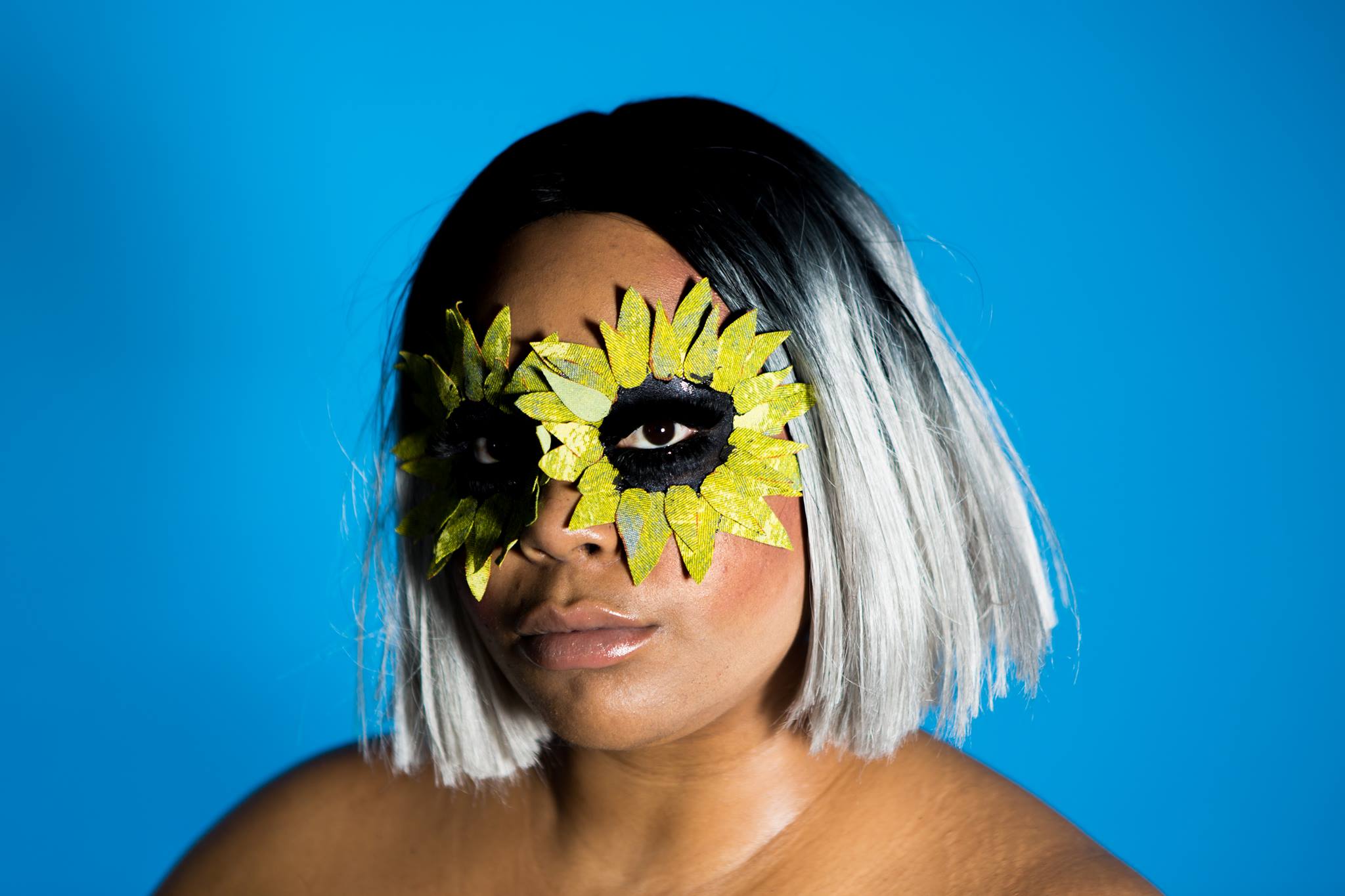 BOBBI ROHS Radical, neon-vibed queer hip-hop patio party Swagger Like Us features this powerhouse singer-rapper with a New Wave gothish edge. That's a lot of adjectives, and that's delightful. DJs from Club Aerobics are special guests. Sun/6, 2pm-8pm, $0. El Rio, SF. More info here.    
BURNING FOR A CURE BLOCK PARTY: A BENEFIT FOR CANCER RESEARCH Huge! "Teaming with groups Airpusher, Solid Gold Jacuzzi, Space Cowboys, Disco Knights, Distrikt, Opulent, Kazbah, Pile Place, Brass Tax, and Disco Katz we've worked to create a full day of pure magic. Nine hours, from 12pm-9, three stages out doors and one inside the Great Northern will be thumping with some of the Bay Area and Playa favorites alike." Sun/6, noon-9pm, $20-$35. Great Northern, SF. Tickets and more info here.  
DOG DAYS OF SUMMER The San Francisco Ducal Court is a gay institution, raising money for important community causes — this time the LGBT Asylum Project, which has been instrumental in helping gays in places like Chechnya. Jello shots, go-go pups, cute faces, and more than a few duchesses. Sun/6, 4pm-7pm, donations requested. QBar, SF. More info here.   
AFTERNOON DELIGHT Oakland's smart, sassy, and sunshine-y house-dancing patio party returns with with the seductive sounds of CarrieOnDisco and Lamont Young. Sun/6, 3pm-8pm, $10. The New Parish, Oakland. More info here. 
Need a car to get there? Rent one in your neighborhood on Getaround. Sign up today, and enjoy $50 off your first trip: http://get.co/48h. [Sponsored]