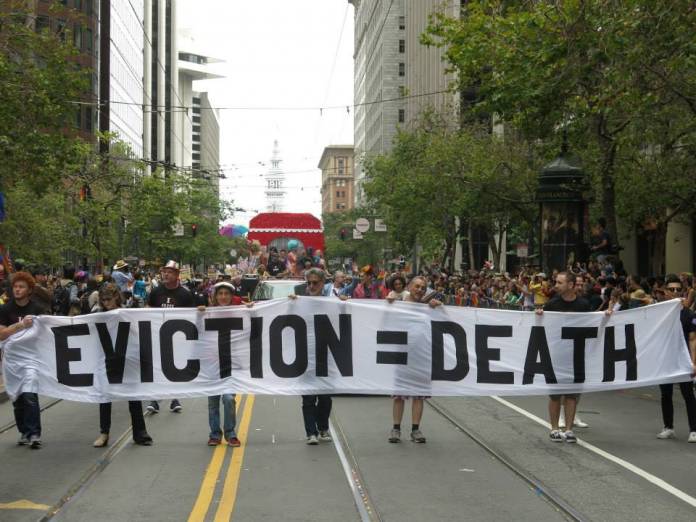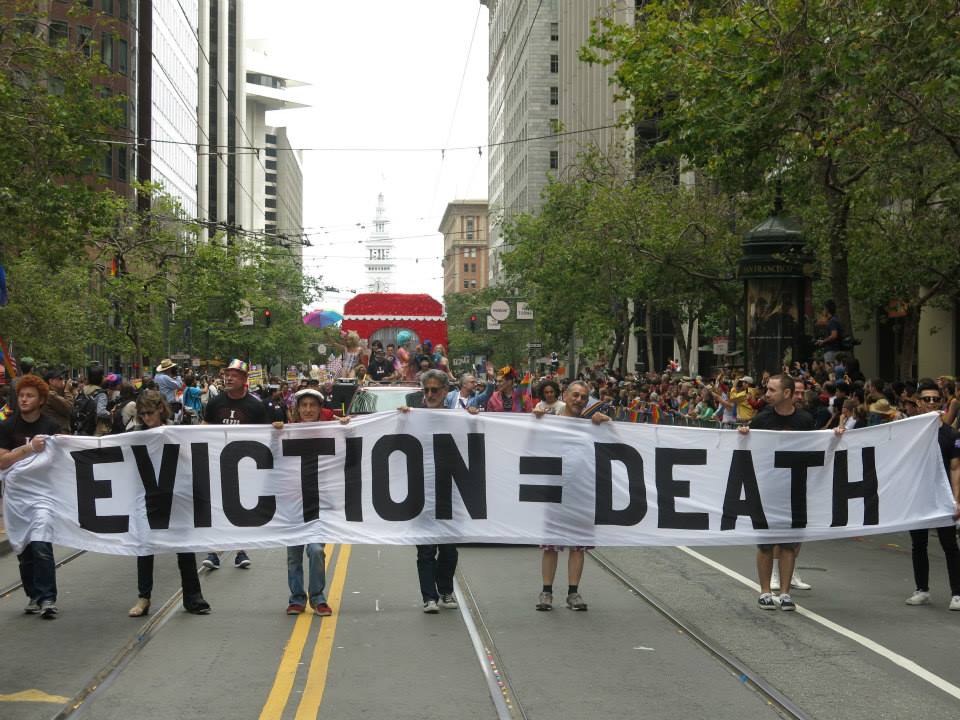 As if there weren't already enough ways to evict tenants, unscrupulous owners now have a new weapon in their arsenal: temporary moveouts justified by renovations, or "renoviction."
Often, "temporary" becomes permanent when owners propose projects that will obviously take years to complete, or drag out small construction projects that shouldn't have required relocation in the first place, or pass through rent increases that prevent tenants from being able to afford their apartments.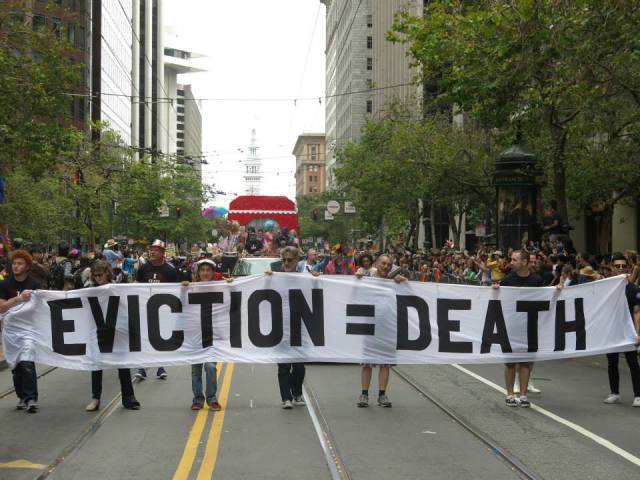 Advocates have long been aware of tenants permanently displaced by building renovations. But the current Planning Department process for approving permits exacerbates the problem, with neutral technocrats focused on paperwork efficiency using the excuse that they have "no directive" to investigate tenancies.
San Francisco won't make headway on its quest to solve the affordability crisis by causing the eviction of tenants with low rents and allowing landlords to raise the rents to unaffordable levels. Yet we have found ourselves fighting on behalf of existing tenants caught between owners, planners, and an opaque and time-sensitive permit process.
Protecting existing tenants could be easier if the human costs are considered during the process of approving construction permits and communication improved between government departments. The Planning Department has a moral (and legal) imperative to do so as spelled out in the San Francisco General Plan.
Existing Loopholes
Currently, tenants facing Temporary Eviction for Capital Improvements get standard relocation assistance. Renovations are to be completed within three months after owners, permits in hand, obtain permission from the Rent Board. In a major loophole, beyond three months tenants are on their own to cover costs (in temporary homes likely paying far more in rent) as they hope to re-occupy their apartments. Owners have an incentive to drag on construction and hope the tenant simply gives up their right to re-occupy.
The Tenants Union seeks reform this loophole by increasing the amount due after three months, to incentivize shorter construction times.
If the tenant does return they will likely face higher rent because 50 percent of capital improvement costs can be passed through—whether or not the tenants want the upgrades. Absurdly, in San Francisco tenants are on the hook for 100 percent of seismic work, meaning they must pay so the building does not collapse on them, while the owner retains all the equity. In Los Angeles and other cities, the costs are shared equally between tenant and owner.
Protecting Tenants through discretionary review
On February 9, 2017, the issue of how permits can lead to dire consequences for tenants came to a head with the death of Carl Jensen during a permit application battle. Representatives for the speculator who purchased the building omitted the presence of the 95-year-old tenant from their permit application as they sought to extensively gut and alter Jensen's unit around him.
When a neighbor testified at the first Planning Commission hearing that Jensen existed and had nowhere to go, attorney Ryan Patterson nervously testified that Jensen would be offered a lifetime lease guaranteeing his security. Tenant advocates who spoke to Jensen disputed that such an agreement was ever actually offered.
An owner can claim one thing to tenants, or the Rent Board and another to the Planning Department and neither mean much, as these departments do not communicate with each other. The Rent Ordinance is complicated and ever-changing, so on their own planners do not always understand the many protections tenants do have.
At the sad second hearing after Jensen had died, Commissioner Dennis Richards urged the planning director to come up with commonsense guidelines for staff to investigate tenancy issues before approval. While there was a nodding of heads by planning staff and Director John Rahaim, as of last week a planner assigned to a renovation project we are objecting to told us that there is still no directive to reach out to existing tenants.
505 Grand View Ave
After new legislation, owners have an incentive to build Accessory Dwelling Units — or small living spaces in extra space such as garages and basements—at the same time as renovation projects and without thorough review of plans. While we support the building of ADUs in existing buildings, they should not be approved without considering how the existing tenants will be affected.
In order to stop dodgy projects, someone must file a "Discretionary Review" in order to have a project undergo extra scrutiny by planning staff.
The Tenants Union filed our first DR for 505 Grandview Ave where three occupied rent-controlled units would have been vacated so that the owner could install a private elevator through their apartments to a new two-story penthouse. Despite expanding the top floor units to two floors, this extra work snuck through under the ruse of ADU and seismic permits. One tenant who has lived in her apartment for 41 years would have had her exterior wall removed, deck cut in half and apartment made smaller to accommodate the standard open space requirements for an ADU.
The Tenants Union pointed out to the assigned planner early on that this would force the tenant out for up to 18 months (according to the architects) and that ADUs for future tenants would be gained at the expense of existing tenants with affordable rent. Despite this, the planner recommended approval of the project to the planning commission. After the DR presentation and testimony from the tenants facing displacement, the commissioners voted unanimously to overrule the recommendation and sent the architects back to the drawing board with several commissioners objecting to ADUs that disrupt existing tenant's lives.
Ironically, the Planning Code prevents owners who have formally evicted tenants in the past 5-10 years from being able to apply for ADUs. But by only looking at past eviction history, the same legislation inadvertently allows owners to evict tenants upon obtaining their ADU permit.
The Tenants Union has three more DRs in the pipeline with tenants of 30 or more years in all three buildings. Each property was purchased by a real estate agent or investor who tried buyouts within months of the purchase and never intended to live there. If tenants are allowed to be evicted by the permit process, the city will be sending a signal to future speculators that all occupied housing is fair game.
The Planning Commission is tasked with the stewardship of San Francisco's General Plan but often gets bogged down in technical rulings based on design features rather than the bigger picture of a housing policy that benefits city residents. We argue that the planning department's assertion of technocratic detachment violates the directives passed by voters with 1986's Prop M.
The importance of the General Plan and Proposition M
California law requires every city to develop and adopt a General Plan. The General Plan is a comprehensive, long-term policy document that enunciates a community's values related to physical development. San Francisco's Planning Code is among the chief set of rules for planners to implement the General Plan.
Both San Francisco's General Plan and Planning Code are unwieldy and have been that way for decades. People started noticing that, like the Bible, you could find something in either document to support or oppose just about any proposal. And so, in 1986, linked with a measure that to this day limits annual office growth in relation to housing production, seven general plan policies were adopted by voters through Proposition M to clarify application of General Plan policies.
Proposition M clarified that when policies conflict, decisions should favor the preservation of housing, small businesses and neighborhood character.  Housing and tenancy protection are key to the implementation of Proposition M.
Historically, one of the most important General Plan policies in San Francisco has been Objective 3 of the Housing Element: "Protect the Affordability of the Existing Housing Stock, Especially Rental Units."
Some 64 percent of San Franciscans are renters. And with approximately 172,000 units, the city's rent-controlled stock is by far the largest supply of affordable housing, dwarfing the number of below-market-rate, public, or non-profit housing units. It is for this reason that the Tenants Union has long been laser-focused on pushing our elected officials to take the preservation of private rental stock seriously when it is much more glamorous to be at ribbon cutting ceremonies for shiny new buildings.
When the city allows a rental unit to be doubled in size it is not protecting the affordability of rental units nor creating new housing. If a tenant is occupying that unit, as Carl Jensen was, it is obvious the tenant will have to be evicted to complete the work approved by the permit. Carl Jensen would have been at best displaced for a year and a half and at worst never been able to move back.
When the city allows landlords to evict tenants by obtaining a permit to install ADUs, the city is not protecting the affordability of existing rental units. Eviction may occur because the ADU permit requires walls in the units of existing tenants to be moved – as it did in the Grand View proposal. Or eviction may be required because the ADUs require such extensive structural upgrading that all occupants are affected. Or, worse yet, the seismic or ADU work may not really even require existing units to be vacated but "extra" and unnecessary work is thrown into the permit to force tenants out.
The city is not living up to its legal obligation under the General Plan and Proposition M to protect rental housing. It is too easy for planners unfamiliar with the details of the Rent Ordinance to pass off evictions and other consequences of permit approval as out of their domain.
Unscrupulous speculators make their living by increasing profits without regard for those who already inhabit the buildings they have purchased. If anything, existing tenants are seen as a deterrent to profits rather than as cherished city residents who have contributed to a property's value and to San Francisco's social fabric. We urge our city officials to acknowledge the on-the-ground reality that tenants are facing and reconcile department procedures with the objectives of the General Plan.
Jennifer Fieber is staff at the San Francisco Tenants Union. Mary Gallagher is an independent land use consultant who can be reached through her website: www.mgaplanning.com