Back in 1967, Hollywood photographer Michael Childers, whose career was taking off, answered a fateful phone call from Broadway star Kaye Ballard, whom he had recently shot for TV Guide. She asked if he'd be so kind as to show her great friend John Schlesinger around Los Angeles.
Schlesinger, the British director of such acclaimed 1960s films as A Kind of Loving, Billy Liar, and Darling was in the City of Angels for the opening of his latest movie, Far From the Madding Crowd, and Childers—a senior at the UCLA School of Theater, Film and Television, who had admired Darling so much that he saw it five times, jumped at the opportunity to play tour guide.
Meeting Schlesinger at the Beverly Wilshire Hotel, the 23-year-old Childers found the 42-year-old director "charming," "wonderful," and "brilliant." One thing led another, and the two became a couple, together for 36 years until Schlesinger passed away in 2003.
A creative partnership was also sparked between the couple when Schlesinger invited Childers to assist on his next film, 1969's Midnight Cowboy. The movie about an unlikely friendship forged between a naive cowboy hustler from Texas named Joe (Jon Voight) and a sickly con man from New York nicknamed Ratso (Dustin Hoffman) would go on to win three Oscars, including Best Picture (the only X-rated film to do so), Best Director, and Best Adapted Screenplay, as well as revolutionize cinema.
Childers, who'd eventually photograph 200-plus magazine covers, create 150-plus album covers and film posters, and work as a photographer on numerous films, will appear in conversation with Oscar-nominated director Matt Tyrnauer about the modern classic at the 2019 San Francisco International Film Festival 50th anniversary screening of Midnight Cowboy, at SFMOMA Fri/19, featuring a new 4K restoration, along with rarely seen footage of Jon Voight's screen test.
48 HILLS What was going through your mind when you were given the opportunity to assist on Midnight Cowboy?
MICHAEL CHILDERS John said, "Would you like to go to New York to work on a movie called Midnight Cowboy? I asked, "Is that a John Wayne Western?" And he said, "Hardly, hardly, my dear. Read the outline."
I read it and said, "This is mindblowing. This is wild. How are you going to get this in the theatres? It's so X-rated." He said, "I will, I will." So he had this vision of this great movie and I got so lucky to go to New York to work as a PA.
48 HILLS What exactly did you do on set?
CHILDERS I got to work on the whole movie—the casting, the rehearsals, locations—driving Jon Voight around Texas for 10 days, looking for extras and locations while he learned how to do a Texas accent. That was pretty fabulous.
And I helped shape the whole party sequence because in the book it just said: "A party in Greenwich Village ensues." It didn't say "Warhol" or "hipsters."
48 HILLS And you introduced Schlesinger to Warhol?
CHILDERS I had gotten to know Paul Morrissey and Andy Warhol, was hanging out with them at Max's Kansas City and took John down to meet Warhol and the superstars like Joe D'Allesandro, Viva, and Candy Darling and all the drag queens that were shooting up in the bathroom.
So I got all the superstars to be extras in that famous party sequence. In fact, that's my darkroom that they used. I brought it to New York and set it up. Brenda Vaccaro makes love to the cowboy in it, and those are my behind-the-scenes stills from the movie.
In fact, Andy was meant to be in the film, but two weeks before we started shooting, Andy was shot and very grateful that we hired all his superstars for a week because they were all unemployed for a year while he was recovering.
So it was a learning experience par excellence. I learned so much more in that first year working on Midnight Cowboy than I learned in five years at UCLA film school.
48 HILLS Is it true that you also inspired the film's opening scene?
CHILDERS There was an impasse in the script and they had a dramatic meeting between the writer and producer to figure out how the hell they open this movie. They were all stuck with ideas, so I showed them a still that I took in Texas of an abandoned drive-in movie theatre out on the prairie with sagebrush and asked, "Why don't you start it there with perhaps one kid out at this abandoned drive-in playing with toy horses, which says a lot about Texas and the child?" They liked it and used it as the opening sequence of the movie.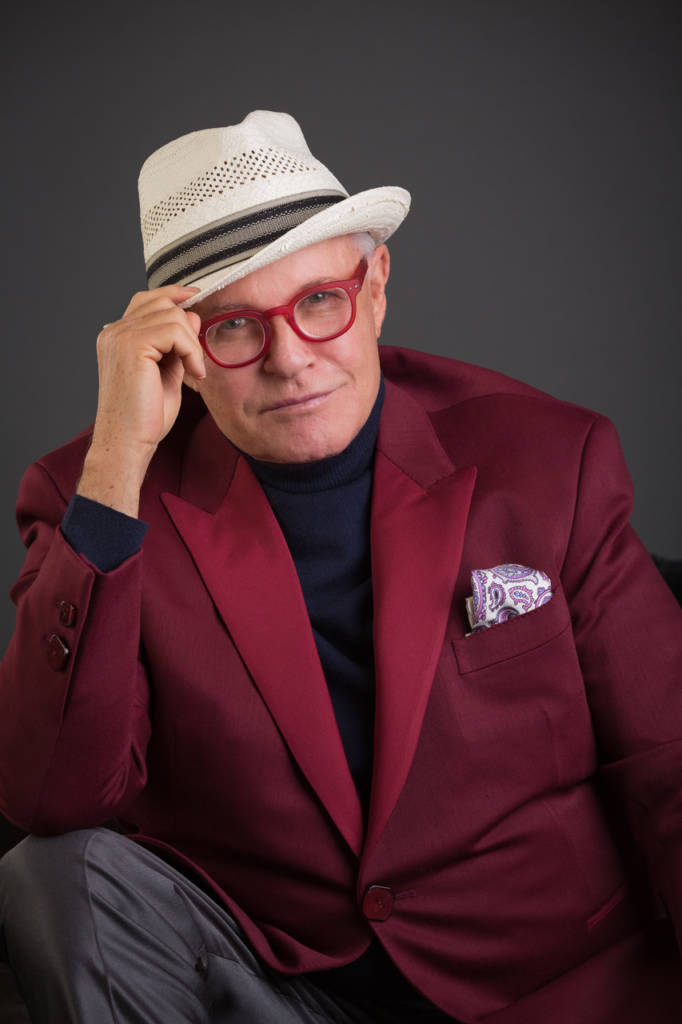 48 HILLS I read that Schlesinger was so convinced that the film wouldn't win any Academy Awards that he declined an invitation to attend the Oscars the following year.
CHILDERS United Artists begged him to come to LA for the Oscars but he was filming Sunday Bloody Sunday and he didn't want to shut down filming. United Artists was producing Sunday Bloody Sunday, too, and they said, "We'll pay to shut down the movie for four days while you and Michael come to LA for the Oscars, because we think you're the dark horse and have a really good chance."
And John thought, no and, of course, I really wanted to go to the Oscars. I said, "Please, let's go. I've never been to the Oscars." But when he won, we were on the phone at three in the morning in London. We had a friend working on the show backstage, and we heard everything as it was being announced. That was pretty exciting. But I've never gotten to go to the Oscars, damn it.
48 HILLS What, in your unbiased opinion, is the legacy of Midnight Cowboy?
CHILDERS Both Easy Rider and Midnight Cowboy were the most important films because they were so successful. They blew the roof off of Hollywood in the late '60s and changed the whole way of filmmaking and introduced a new American cinema where films could be different and not just studio sludge.
Midnight Cowboy was the first X-rated Oscar movie that broke a lot of taboos, so it allowed a lot of freedom for films afterward.
From a technical perspective, the cinematography was way ahead of its time. The use of high-contrast film, color, infrared, black and white, the first tracking shot, the first Steadicam ever used, the first fisheye lens ever used predates what happened in music videos and films 15 years later. It was way ahead of its time, the look of it.
48 HILLS And it surprised me when I watched it for the first time in 15 years how well it still holds up.
CHILDERS A lot of times, 50-year-old films don't hold up quite as you remember, but this one does. Between the comedy, pathos, and tears, it's still a very powerful, gutwrenching movie.
48 HILLS What is coming up next for you?
CHILDERS I'm currently in a show in Palm Desert called "Distortions in My Mind," through April 26th. In June, I'm lecturing at Yale University on my "Author-Author" portrait series at Bernicke Library with head curator Tim Young, then lecturing at the Provincetown Film Festival on Schlesinger's masterpiece Sunday Bloody Sunday with Schlesinger's biographer William Mann, and then back to Yale University for a show on select British artists, actors and directors at the Center for British Art. In July, I'm heading to the Heartland Film Festival in Indianapolis, Indiana for the award-winning short "I Knew Andy Warhol," which I co-produced with Marc Saltarelli.
MIDNIGHT COWBOY: 50TH ANNIVERSARY SCREENING WITH SPECIAL GUEST MICHAEL CHILDERS IN CONVERSATION WITH MATT TYRNAUER
Fri/19, 8:45pm, $13/$16
SF MOMA, SF.
Tickets and more info here.