It's 2019: do you know where your little art, fashion, and music freaks are? At Sex Cells, of course, a traveling genre- and gender-fluid LGBTQIA-centered extravaganza drawing the coolest club kids around with up-and-coming musicians, world-class techno and house DJs, drag queens, and renowned cultural icons — all curated by Los Angeles's Lethal Amounts Gallery.
Legendary Soft Cell singer and solo artist Marc Almond, who first made a name for himself illuminating London's dark, seedy underside with his iconic synth-pop outfit Soft Cell in the early '80s is headlining the club's current tour, which is parking in San Francisco this weekend (Sat/26 at The Castro Theatre).
I spoke to Almond, best known for tracks like the chart-breaking "Tainted Love," "Torch," "Tears Run Rings," and "Something's Gotten Hold of My Heart," ahead of his San Francisco tour stop about his storied career, inspirations, recent Twitter scandal, and maintaining his rebellious spirit at 62.
48 HILLS What was it about Dave Ball, personally and creatively, that made him the perfect musical partner for you in Soft Cell?
MARC ALMOND We were both in college together and we both had a very black sense of humor, so we gravitated toward one another.
48 HILLS Songs like "Youth" and "Numbers" speak to the issues that many young gay men still face in 2019. What kinds of experiences were you drawing from when you wrote those songs?
MARC ALMOND The song "Numbers" was inspired by a novel I read with the same title by John Rechy, who was a progressive gay writer and influenced me deeply. "Youth" is a song for everyone about aging and looking back on life.
48 HILLS You've worked with so many greats over the years, like Gene Pitney, Nico, Jimmy Somerville, Jools Holland, etc.  Who is your most cherished collaborator and why?
MARC ALMOND The most memorable was meeting with Gene Pitney who was a real gentleman and star.  We met for the first time in Las Vegas, which was extraordinary. Meeting Nico was truly unforgettable as was working with Nick Cave and Tony Visconti…there are so many!
48 HILLS "Tears Run Rings" seems more topical today than ever. Could you speak to what inspired the song and its continued relevance today?
MARC ALMOND The song is particularly relevant because it's about displacement. Our present world feels so out of kilter — whether it's Trump or Brexit or what's happening in China or the Middle East. It just feels like we're on the edge of tomorrow.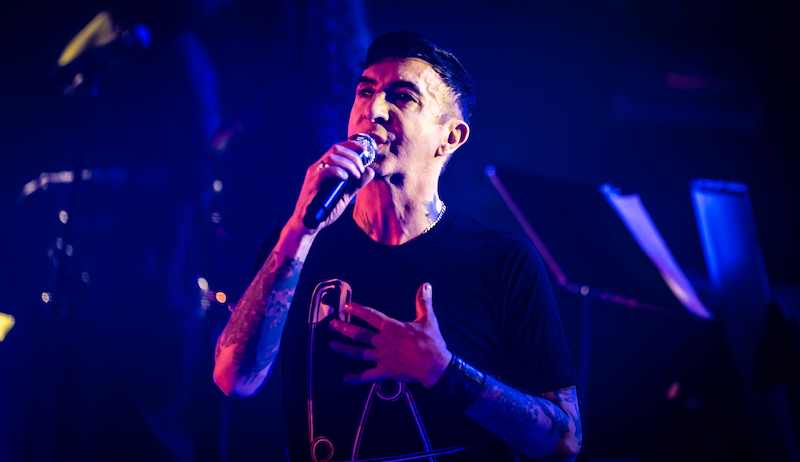 48 HILLS You've said that London isn't the same London you grew up in, so you divide your time between London, Barcelona, and Russia. In what ways has the city changed and what makes you happier in these other cities?
MARC ALMOND Like any city, London is constantly changing. Perhaps it's me that's changed as much as the city. We've become separated from each other. As for Barcelona and I, we're fully divorced and my new mistress is Moscow.
48 HILLS As someone who's toured Russia extensively, lives there part-time, and works with many acclaimed Russian artists, how do you balance your love of Russian culture with the country's oppressive politics toward the LGBTQIA community?
MARC ALMOND I balance it with great difficulty. Culture, politics, and personal life are very different beasts. You can't make a change by staying behind closed doors.
48 HILLS Would you follow up Tainted Life and In Search of the Pleasure Palace with another autobiographical book? What would you want to talk about this time around?
MARC ALMOND The rest of my life. I'm not dead yet!
48 HILLS How did your 2004 motorcycle accident change you? Do you still ride motorcycles?
MARC ALMOND After an accident like that everything changes. You're not the same person. I now support Headway Charity, which is very dear to my heart. I do ride a motorcycle but not a moped.
48 HILLS You've hinted before that you might stop writing new albums. What keeps you motivated to continue?
MARC ALMOND You live in fear of having nothing to say, but I do have things to say that I can't be quiet about and, for me, that comes out in song.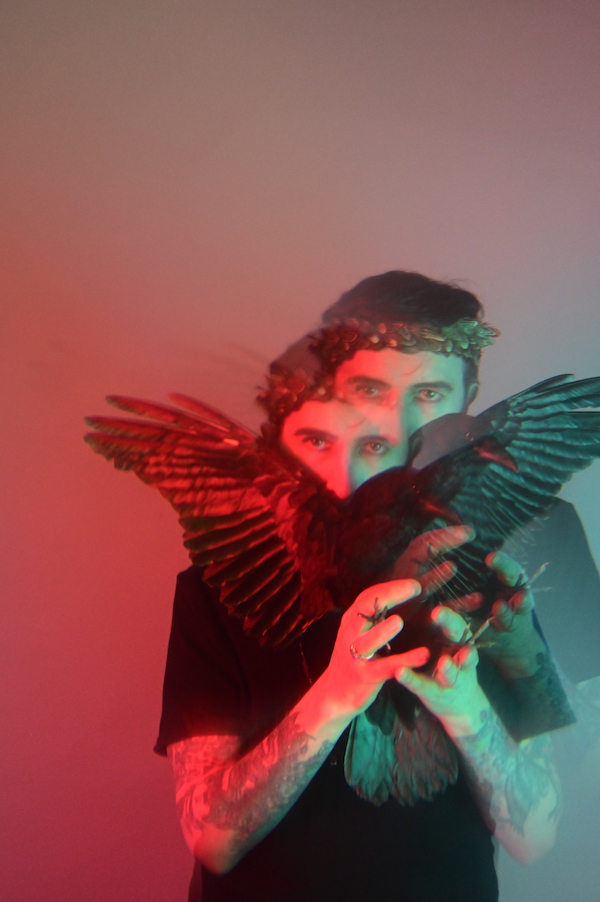 48 HILLS What can you tell me about your new album of original material?
MARC ALMOND I am working on a new studio album for BMG with the producer Chris Braide, which is due for release in February of 2020. It is really different and I hope people will like it as much as we do.
48 HILLS Your work has been so often inspired by the seedy underside of life. What appealed to you about this world? Also, with so much gentrification and with so many people scrolling online porn or hookup apps to get their jollies, do these seedy worlds even still exist?
MARC ALMOND It was the underside — exciting and interesting — and I was an outsider, so I was led there. It was part of my growing up. These worlds are now so different. Everything is in the open, so there doesn't need to be an underworld like there was when I was growing up.
48 HILLS You were truly one of the first major LGBTQIA performers to come out, yet you recently received backlash on Twitter for a series of "transphobic" tweets. What were you trying to say in those tweets and why was there such a backlash?
MARC ALMOND I was accused of being transphobic, which is absurd. Me, of all people!
48 HILLS You've said that rebellion is for the young, but I think that the younger generation can be a total bore and uninspiring. Isn't it important that we, from a more transgressive time, keep the spirit of rebellion alive if many millennials aren't willing to do it?
MARC ALMOND All you can do is try and not let things get on top of you. Look, Greta Thunberg is trying, and I applaud her.
SEX CELLS & (((FYP!))) PRESENT
MARC ALMOND PERFORMING FULL SET OF SOFT CELL (WITH FULL BAND)
+ TR/ST LIVE
HERCULES & LOVE AFFAIR DJ SET
ROMY LIVE
DJS MATTHEW PERNICANO & DANNY LETHAL
HOSTED BY HEKLINA
Sat/26, 6:30 pm, $37.50-$275
The Castro Theatre, SF.
More info here.