If someone would have told me at the onset of the coronavirus pandemic lockdown that vinyl record sales would jump up 30 percent during a global health disaster, I would have told them, "OK Boomer, your shrinking Nirvana T-shirt seems to be affecting the blood flow to your brain."
But who knew?
While everybody was stuck at home, doom-scrolling on devices, getting bored with Zoom real quick, saving pets from the pound, investigating TikTok and Twitch much closer, and waiting for the weekend Verzuz battle, they snapped up soul, jazz, rock, disco and pop records in droves. Those magical black platters became the time-traveling spaceships for the mind.
Forget planes, shut-ins were blasting off with Bowie's Major Tom, James Brown's Mind Power, Joni Mitchell Hissing of Summer Lawns, Parliament-Funkadelic's Mothership, Janet Jackson's Control, Alice Coltrane, Van Halen, etc. etc.
Following that lead, since nobody was touring, record releases came flying in double time. With movie schedules being re-arranged like chess pieces, major sports events canceled or significantly postponed, performers, bands, publicists, labels, and digital service platforms all recognized this was the time to bombard people with stay-at-home options.
Listen, Disney+, the Netflix-style streaming service, surpassed 100 million subscribers less than a year and a half after it launched, according to a March 9 article in The Verge. 100 million.
The point is, with all of this fluid uncertainty, the unknown remains an unknown. According to state health officials, indoor concerts, theater performances, and sports arenas in San Francisco can reopen April 15 with restrictions and capacities tied to how many attendees are vaccinated or show a negative COVID test.
Wow, that's great news, right? For the economy, the artistic performative community that's shaped San Francisco into a nightlife Mecca for decades; a destination place for cutting-edge music, art, DJs, and bands. Right?
Maybe not so fast. We asked several artists and performers what they thought about the city starting to open back up. There's a heavy responsibility knowing what you do helps bartenders, waitresses, barbacks, security teams, lighting crews, sound techs, and more in the city earn a living. All of whom exceedingly contribute to that culture of the night.
It would seem the uncertainty may have only just begun.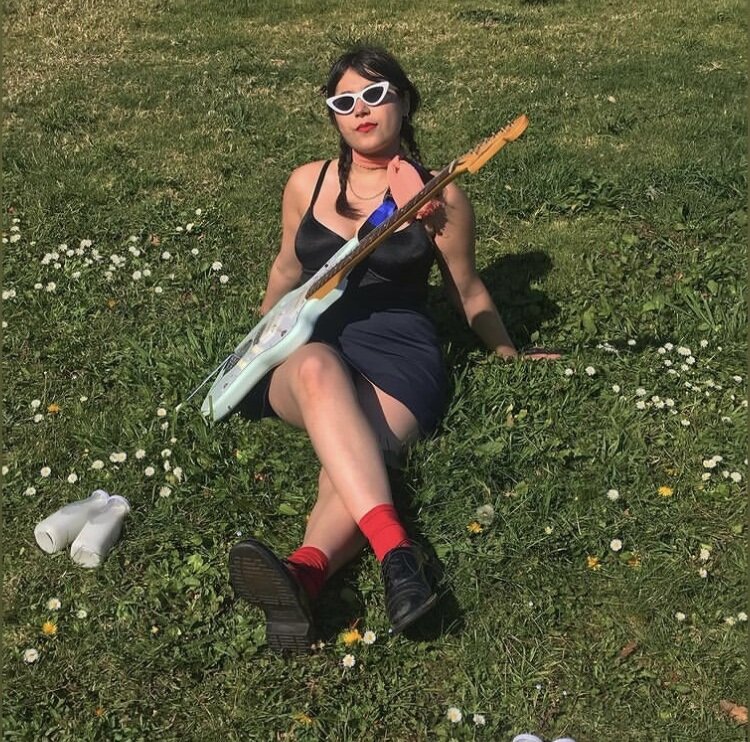 Vocalist and guitarist Hannah D'Amato of Fake Fruit
My gut instinct says that April 15th feels too soon, but I don't really know what date I'd have to hear to feel totally ready. It's going to be a big adjustment and I'm worried about folks who are high risk and the possibility of new variants spreading. On the other hand, I'm also lucky enough to be fully vaccinated and I'm seeing so many friends and loved ones starting to get vaccinated so I do feel optimistic.
I really want to safely start playing shows again and unpause the biggest part of my life, but it's going to be a li'l clunky if I have to worry about accidentally spitting on people while I'm singing, or freaking out if my lips touch the venue's microphone or something. Really never thought that worrying about "droplets" would become such a huge centerpiece in my life but here we are. I'd imagine Fake Fruit will play live again when we're all fully vaccinated and feel a little more comfortable wading into this new normal.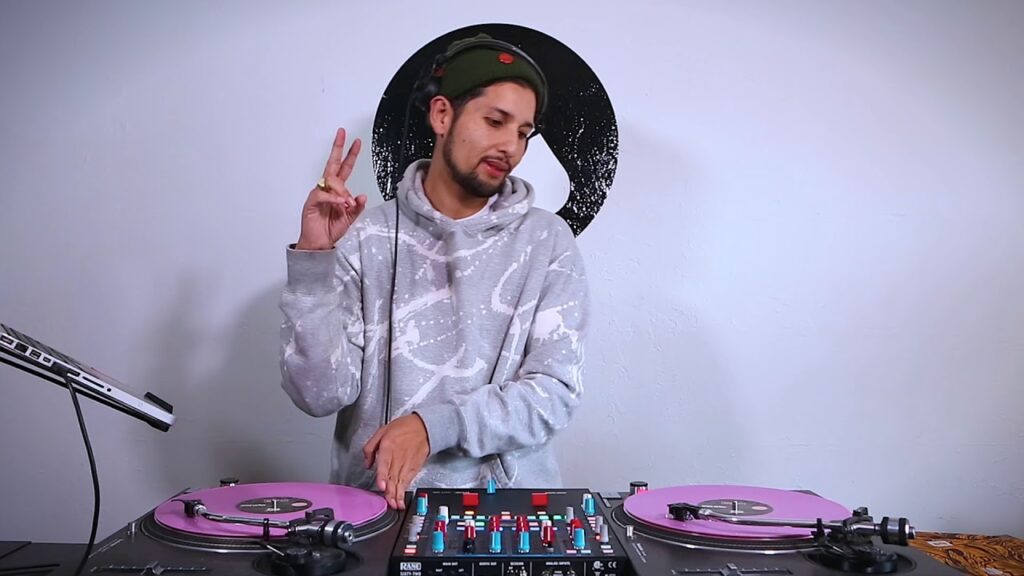 King Most: DJ, remixer, producer, and redirection enthusiast
To me it's not even so much about physical spaces being open that I'm curious about, I'm more curious about how entertainers—that means bands, singers, and DJs—are seen and treated. I don't want us to go back to thinking that we are expendable, we can be lowballed, you can be replaced, all of that. That needs to fucking stay in 2020.
So, looking forward, I want us to be treated as the assets and the essential part of a business and nightlife we've always been. And I'm personally not working with any venues that will not raise my pay. And if they are lowballing on some "we didn't make any money last year"—well, neither did we. Neither did a lot of people.
Adding my own personal take, my feeling for all of that comes from seeing how poorly service workers are treated, seeing how selfish the American public is, and also I've been able to survive this year not working my normal amount of hours. I was able to do it through Bandcamp, Twitch, doing corporate and private events online via Zoom, along with some very socially distanced events. So I'm thinking if I can do this a whole year, I don't need to go chase and sweat somebody for less than an optimal amount of pay. I can just stay home and figure something else out. So I just hope a lot of artists and entertainers see their real value, especially since we've been performing for everyone this past year to make people feel good.
I hope we see that our value is there and it continues because it's always been there.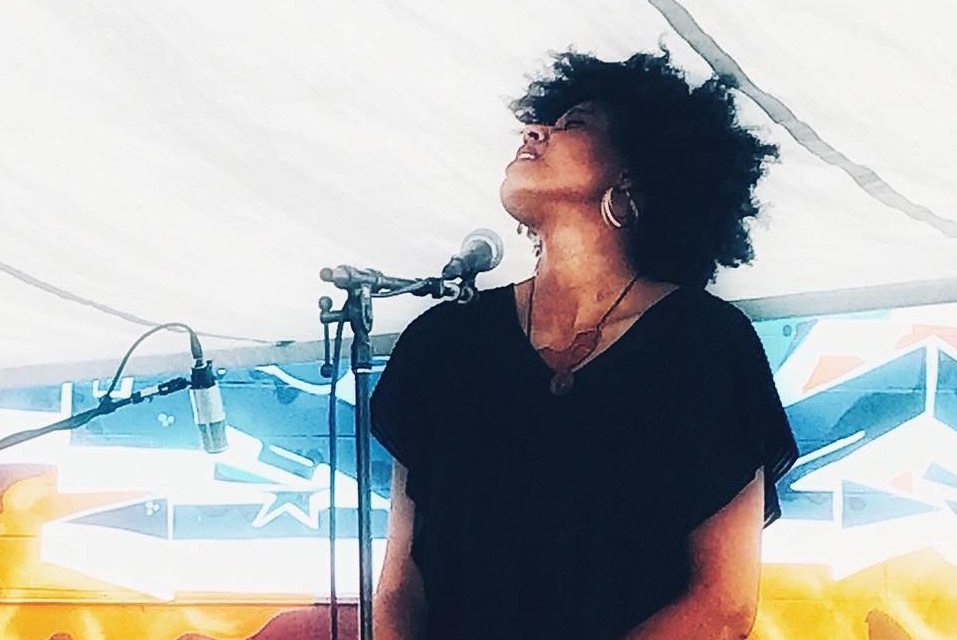 Electronic musician Eki'Shola
As much as I'd love to play venues right now, I personally wouldn't feel comfortable with the risk not just for myself but also for audience members. Part of the magic of going to live music venues is the collective listening experience and dancing together—and you just can't enforce doing such, socially distanced.
For me, it's not just about performing. After opening for someone or doing a solo show, I'd always enjoy exiting the stage to go mingle with the audience. In this current environment. I'd be too concerned about COVID risk to do the latter. This time off from doing live shows has opened up so many different routes to create, share, and expand beyond music, and for now, my energy has pivoted towards those opportunities. But when vaccination rates are higher and it's safer to perform, I'll be there—especially outdoor festivals!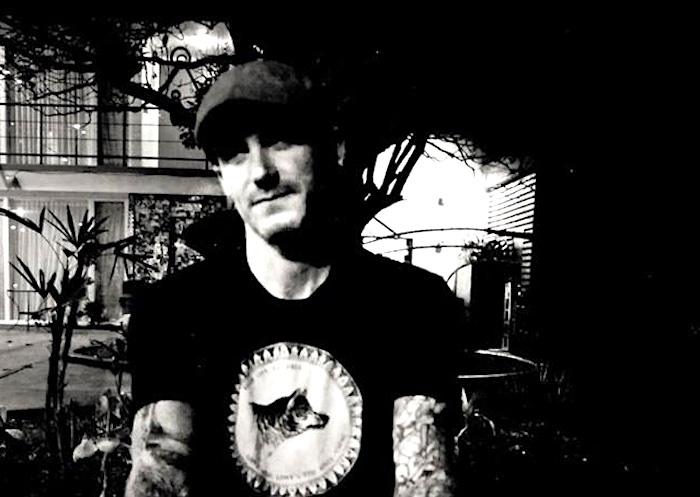 Mickey Darius, label owner of San Francisco's Broken Clover Records
It's a hard question to answer, as there are myriad variables. Beyond that, on top of running a label, I also manage a small venue (The Lost Church) and have been extremely active with local groups, IVA and SFVC, to help navigate securing private and government assistance and lobbying for legislation that will protect venues now and down the road.
In a nutshell response… I support rooms that can open safely, but despite absolutely aching for a return of live events (for my wallet and for my soul), I am not at all in a hurry to rush into this and have it not done safely and responsibly. There is nothing more important to me than a cautious and smart reopening, even if it means doing so at a slower pace than I would like. To answer your question, it feels a bit premature to rush back into reopening. In the age-old wisdom, just because ya can, doesn't mean ya should.
To directly address the label side of things, this last year has put a considerably bigger hurt on the label's finances than I expected. While I was prepared for folks to hold tight to their money, I was delighted to see the informed fans spend more than they normally would, in an effort to support bands and labels. What caught me off guard was the lack of regional band promo that gets generated by touring. We get the occasional write-up and I post stuff and the bands post stuff, but if we're not actually getting the musicians on the road. And considering I work with a number of more underground acts, the lack of touring presence somewhat rules out exposure in that region.
There's an upside though. We are getting a second main promo window and here's what I mean by that. Generally speaking, I think I have five opportunities to appeal to folks to buy the record, just because. Two requests before the drop. One at the time of release. Two follow-ups. Beyond that, I feel like there has to be some additional content or reason for the ask.
With our current scenario, I plan on a whole campaign around revisiting these "new" albums for the first time. We, as an industry, have a very viable excuse to rehash all these releases that came out in 2020 and 2021, allowing us to re-hit (and potentially improve upon) the promo for that record. Does that make sense? This isn't the route I'd have chosen, but as we're all in the same boat, it seems a not awful approach to an undesirable scenario.