"We'd like to leave the world a little better than we found it," San Francisco billionaire Richard Goldman once said. He and his wife Rhoda H. Goldman started honoring global environmental stewards in 1989 with the annual Goldman Environmental Prize—so far, 206 winners, including 92 women, from 92 nations have won. (Winners receive a substantial cash prize to recognize and continue their work.)
Normally awarded at the San Francisco Opera House, the prize's six yearly winners from the world's six inhabited continental regions will be recognized via online ceremony. And, unlike the usual glacier-calving avalanche of depressing news about our climate crisis, these astounding individuals defeated corporate and government interests to win significant battles to protect natural resources.
(To celebrate and discover more about how these amazing individuals prevailed, tune into the free ceremony today, Tue/15, at 4pm, hosted by Jane Fonda and Sigourney Weaver with performances by Lenny Kravitz and others. The event will be streamed on YouTube, Facebook, and Twitter. Guests can register for the event here: rsvp.goldmanprize.org/2021.)
They also shatter the right's popular image of the environmental activist as the tree-hugging, elitist meddler who just wants to monkey-wrench thriving businesses with unnecessary red tape. These are mostly everyday citizens minding their business until environmental catastrophes upended their daily lives—then they took inspiring action.
And while these grassroots activists are far flung, their fights are our fights. Environmental issues are as local as politics—even more so, since none of us can escape the threats to our shared resources.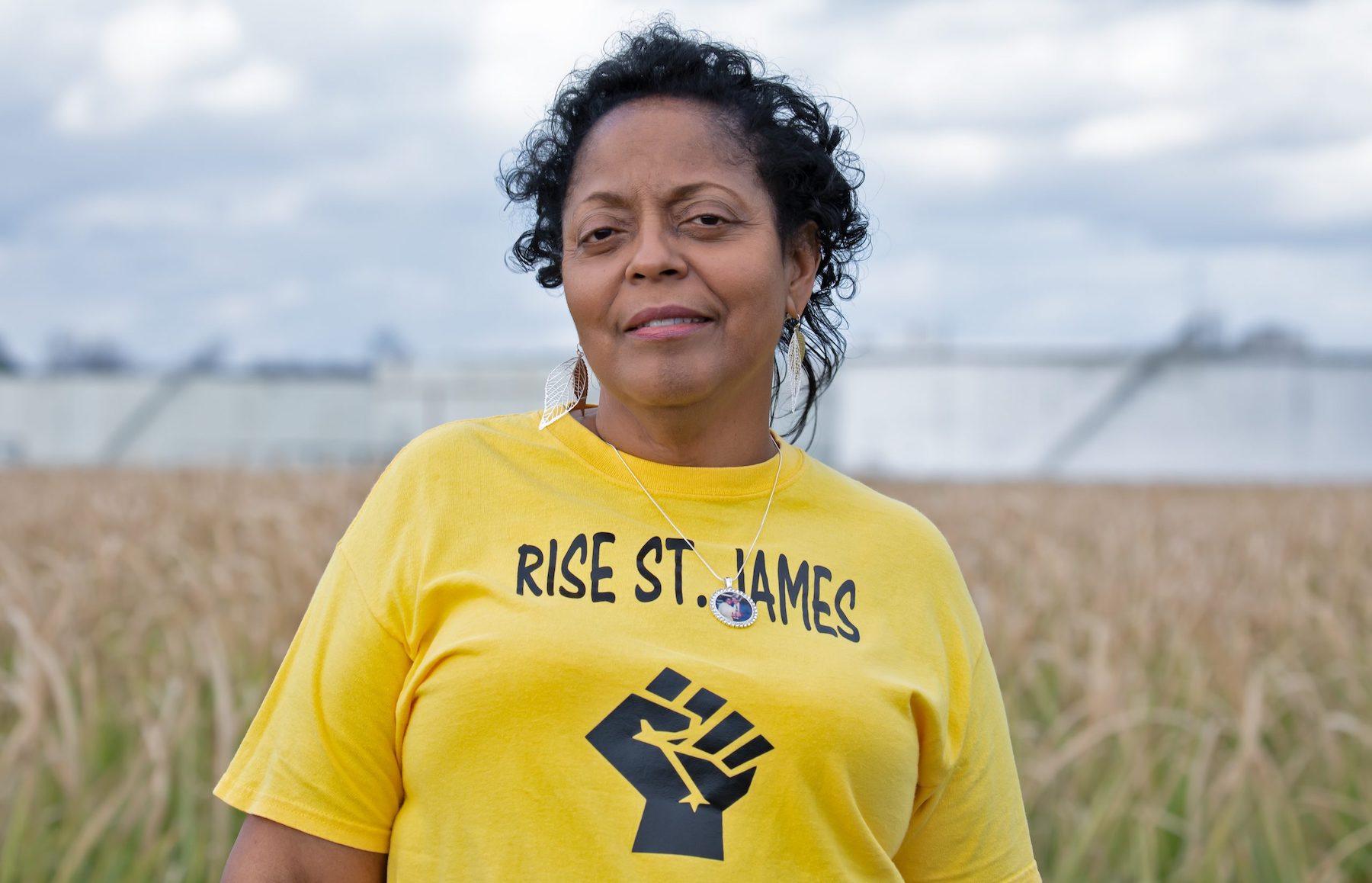 Sharon Lavigne of St. James Parish, Louisiana
"When I was growing up as a little girl,we lived the American dream," Sharon Lavigneof St. James Parish, Louisiana said. "We lived off the land. We had clean air and clean water and everything was so wonderful. And we weren't sick."
Four years ago, however, Lavine lost one next-door neighbor to cancer, then the other next-door neighbor soon thereafter. With over 50 petrochemical plants along an eighty mile stretch of the Mississippi running through St. James Parish, the predominantly African-American community of "Cancer Alley" has cancer rates 50 times the national average.
So, in November of 2018, when the Chinese chemical company Wanhua proposed construction of a plastics plant in St. James parish, Lavigne decided to mobilize her neighbors against the move despite no experience in organizing.
"I was sitting up in my garage with 20 neighbors not knowing what I was doing," Lavine recalled. "And the more they said there was no hope, the more something inside of me got riled up."
Lavigne founded Rise St. James and dedicated her life to environmental justice. And due to the grassroots pressure led by her organization, Wanhua halted construction of their $5 billion plastic plant in September 2019.
But humanity's consumption of plastic is more unrelenting than the ocean's tide. Formosa Plastics soon announced plans to build a plastics factory a mile from Lavigne's home.
"We are going to stop Formosa. I don't care what anyone says."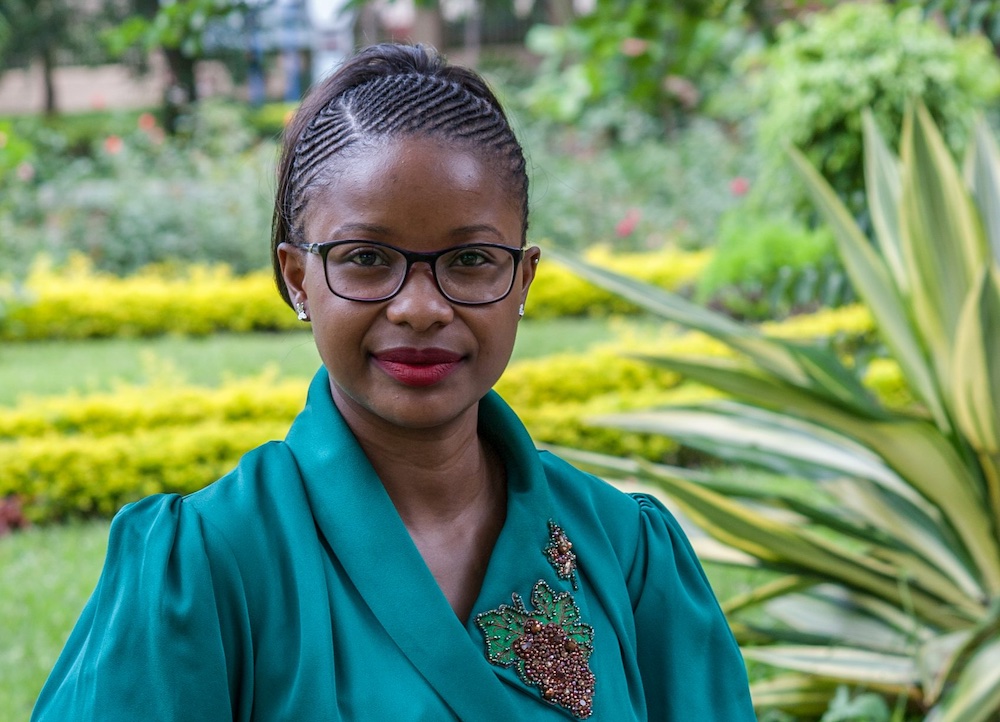 Gloria Majiga-Kamoto of Malawi
The forever garbage of single-use plastics that plants like Formosa's churn out gunk up the globe, from the bottom of Monterrey Bay to the guts of goats in Malawi.
"The plastics were everywhere," Gloria Majiga-Kamoto said. What moved Majiga-Kamoto to action was the discovery that a successful program to provide goats to farmers was being undermined when goats began dying from ingesting plastic shopping bags.
In 2015, Malawi had banned thin plastics, but the plastic industry fought the ban and received a legal injunction to halt it. Majiga-Kamoto organized a Go Fund Me account to fund a lawyer to stand up against the industry. She reached out to her community and organized a climate march.
"It was a realization that we take so many things for granted," Majiga-Kamoto said. "I've used plastic bags, and I had no idea they would affect life in that way."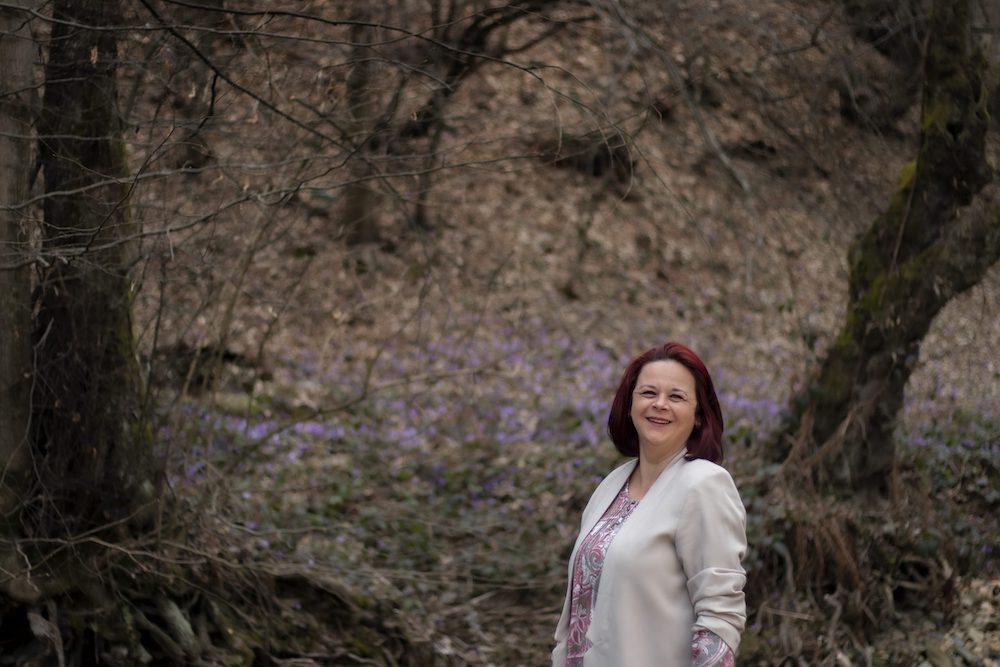 Maida Bilal of Bosnia and Herzegovina
Maida Bilal of Bosnia and Herzegovina knows her country is most famous for the wars that scarred it during the 1990's. But her country also shares a natural resource reckoning that parallels California's own crisis: river dams.
"Simple put, our rivers are the blue heart of Europe," Bilal says.
The Kruščica River provides fresh drinking water to 150,000 people in her country. And she was appalled to discover that construction of two small hydro power projects was about to begin near her village on the river, projects that would yield small energy but large environmental damage by fragmenting rivers and destroying critical habitat.
"There was supposed to be a public debate, but the residents were not even aware that someone had designs to develop our river."
On the day of the construction, Maida and 300 other villagers—mostly women—rushed to the bridge to block bulldozers with their bodies. For several weeks, groups coordinated to block the bridge until police swat teams moved in early one morning and forcibly removed the protestors.
"I heard the screams," Bilal says. "They pulled us by our hair and dragged us off that bridge."
Many women were arrested. When they were released by the police, they headed back to the bridge to continue their protest. The bridge became known as the "Bridge of the Brave Women of Kruščica."
"We want politicians of Bosnia and Herzegovina to understand that we are the corrective force. We are the guardians of this land."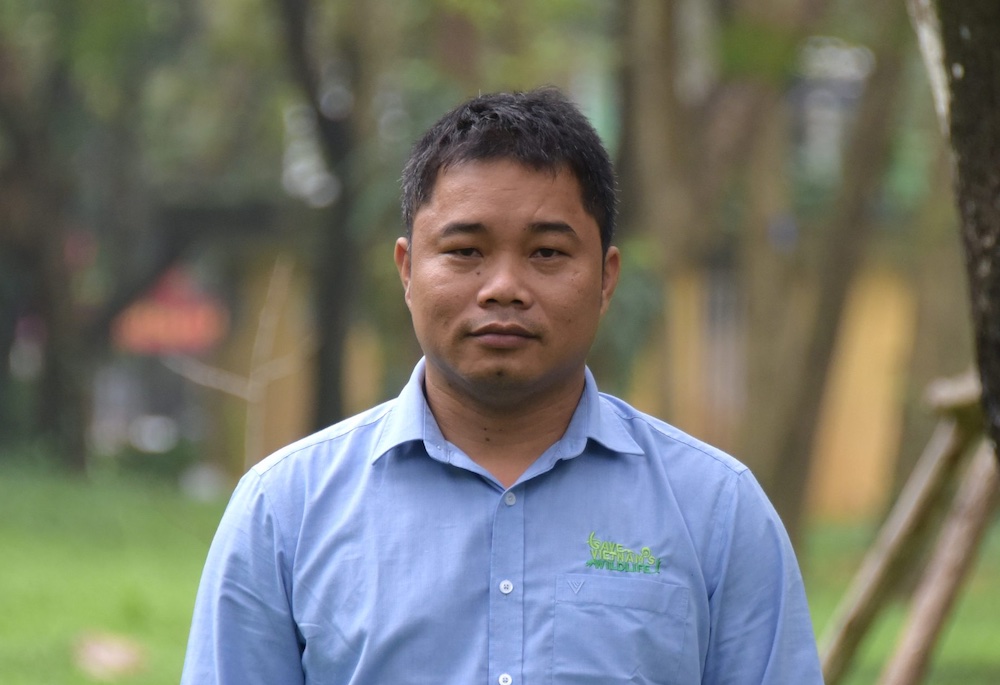 Thai Van Nguyen of Vietnam
One of the clearest takeaway from the pandemic is that the world is interconnected. One of those connections is the trading of trafficked species—with the pangolin at the head of that traffic.
"I felt that extinction was coming and that the pangolin could disappear forever," Thai Van Nguyen of Vietnam said. Pangolins are killed for meat as a delicacy and their scales are used for traditional Chinese medicine, despite no scientific evidence supporting health benefits.
Van Nguyen founded Save Vietnam's Wildlife in 2014 dedicated to the protection of the pangolin. He also built an anti-poaching team to stop illegal trapping by patrolling over 300,00 acres of forest to destroy illegal camps and traps, leading to an 80% decrease in illegal activities.
"The biggest challenge to the pangolin's protection is changing the mindsets and habits of the Vietnamese people."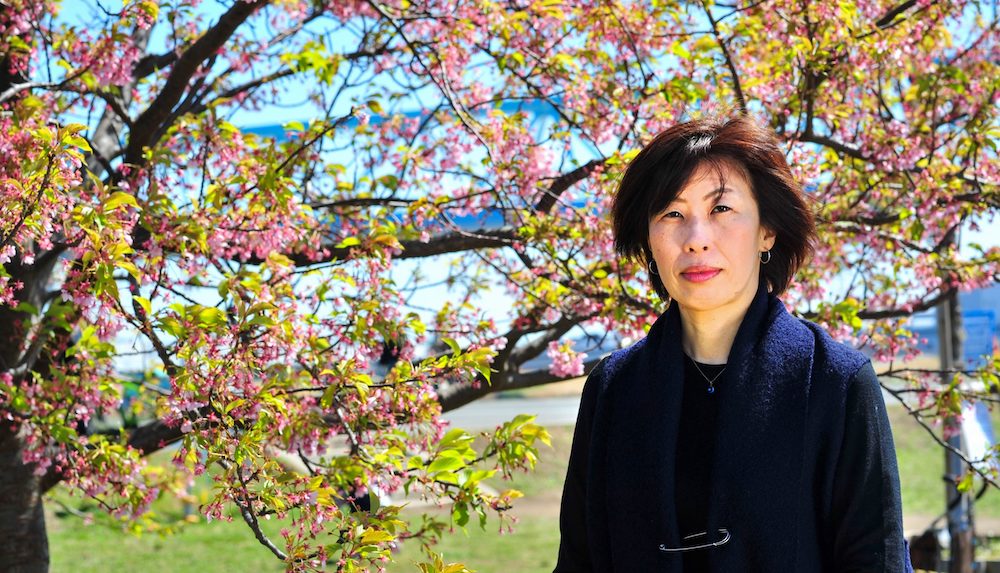 Kimiko Hirata of Japan
After a tsunami caused the meltdown of a nuclear power plant in Fukushima in 2011, Japan quickly turned to coal as a replacement, rolling out plans for 50 new plants.
"To be honest, I was shocked," Kimiko Hirata said of her country's decision. "Coal plants emit millions of tons of CO2 a year, as well as heavy metals like mercury that endanger human health and the environment."
Once Hirata got hold of where the coal plants would be built, her organization created an online map to warn the communities near the plants of the imminent dangers. When that was not enough, her organization went as far as buying shares of a major Japanese bank to introduce a resolution that won enough shareholder support to convince key investors to move away from coal.
Mirroring California's own need for a clean energy grid, Hirata knew that identifying a problem but offering no solution would not work. So she pushed those same investors to invest in renewables for a cleaner path forward. So far, her organization has prevented the construction of 13 of the 50 planned plants.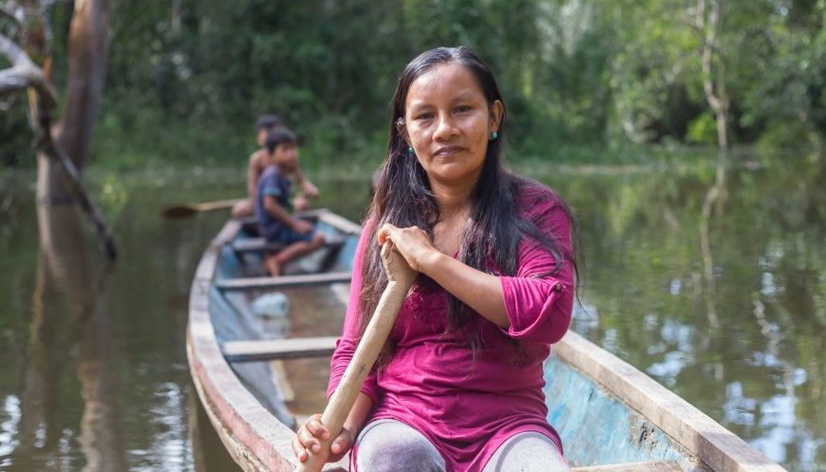 Liz Chicaje Churay of Loreto, Peru
Twenty-nine indigenous communities lie along the remote northeastern corner of Peru, within millions of acres of pristine Amazon rain forest.
"We are the guardians of this forest," Liz Chicaje Churay of the indigenous Bora community said. "We have cared for it since the time of our ancestors. It sustains us and gives us life."
She has led her community for 20 years in the fight against illegal gold mining, logging, and over-fishing.
"We have found that many government leaders do not understand our reality as indigenous people." She realized that designating the area as a national park would provide the best protection.
Private interests and regional governments opposed the idea and wanted to negotiate. "I wasn't there to negotiate. I was there to defend the rights of indigenous people and natural resources."