I'm polishing my latex 'n leather 'n soft pink crimped tulle—you always need a little femme!—for Sunday's scaled-back Folsom Street Fair, this year named MEGAHOOD 2021 (11am-6pm), the original name of the SoMa-centered fair way back in 1984, which focused on fighting gentrification and promoting unity in the community. The notoriously naughty fair will be much more chill this time around, with vendors, entertainment, dancing, and lusty bondage demos aiming to keep things safer and outdoors. (Plug for the Stud: Look for our drag performance stage and tip some needy queens!)
I'm not going to do my annual "quick and dirty guide to Folsom Street Fair parties" until we have Delta a bit more under control, but I will say that the Eagle (which the city is currently landmarking), El Rio (hosting the great Mango women's party this Saturday), Oasis, and Casements (which has taken over the Mission mixed crowd from the late, lamented Virgil's Sea Room) all have large and terrific patios, so you can feel a little more secure in your socializing. All require masks and vax proof, natch. See more about the fair here.
While I hose down my pleather chaps, my thoughts turn to that other dark mistress of my obsession: literature.
Yes, I'm a total bottom for books, as my benighted husband can attest—if you can locate him among the biblio-piles in our apartment—and this year's schedule for Litquake (October 7-23), which just dropped, has me quivering in my thigh-high boots. The mega fest is both in-person and online this time, showcasing 300 authors at 80+ events. That's a lotta Litquake! And almost all of it is free! Goddess bless founders Jack Boulware and Jane Ganahl for 22 years of verbal domination.
The whole thing kicks off October 7 with the fundraising "Masked Ball: Litquake Coming Out Party" featuring a poetry invocation by San Francisco's third Poet Laureate devorah major, and music from the Marc Capelle Trio at Saint Joseph's Arts Foundation (the former church with the golden belfries in Soma). Beyond that it's Litquake's usual, bodacious smorgasbord of wild nights in wild venues, including October 23's infamous Litcrawl, with 22 events and 80 authors winding all down Valencia Street and beyond.
Among big names like Isabel Allende, Donald Antrim, Dave Eggers, Daniel Handler, Natalie Baszile, Chang-rae Lee, and Danny Trejo (yes the grizzled Hollywood star of the taco outlets fame) are local favorites like Jaime Cortez, Tongo Eisen-Martin, Sandra Lim, Tommy Orange, and Imani Cezanne. It's time to whip up some lit! Check the whole schedule out here.
MORE UPCOMING EVENTS OF NOTE
WED/22 & THU/23 THE PRINCESS BRIDE I am a sucker for a goofy classic film with a full orchestra. "Fencing, fighting, torture, revenge, giants, monsters, chases, escapes, true love, miracles! Experience one of the most beloved films of all time as never before with the power of the San Francisco Symphony performing the entire musical score of this fairy tale adventure live-to-picture!" More info here.
SAT/25 REDGATE RANCH MUSIC FESTIVAL This is a little out of our usual range, but what a lineup and what a great cause. "The 15th Annual Redgate Ranch Music Festival in beautiful San Gregorio Valley (1-hour south of SF near Half Moon Bay): Fundraiser for The Last Prisoner Project, committed to freeing prisoners of the unjust war on drugs, plus 40k imprisoned for cannabis. Artists include three-time Grammy winner Fantastic Negrito, Lebo & Friends, Saritah And The Whiskey Hill Billies. Terrific Food Trucks. Goody Bags, Drinks." And tickets start at $25, which is lovely. More info here.
SAT/25 SAKE DAY "Taste sake, learn sake, buy sake safely," is the motto of this sake-tastic event at Hotel Kabuki, now in its 16th year. Try more than 120 different imported and craft versions of the Japanese liquor, meet the makers, and take some home for a delicious sushi session. More info here.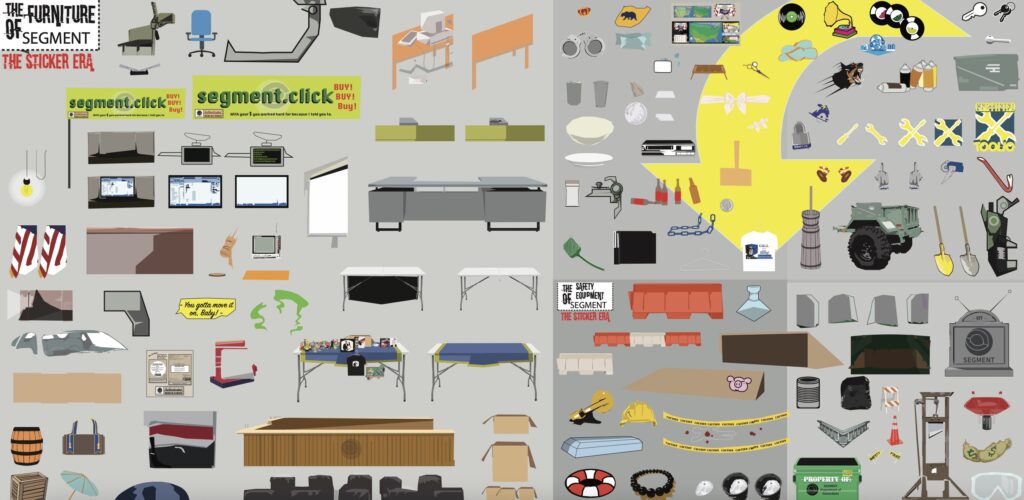 SAT/25 STITCHED "Akin to a puzzle, when pieces cohere, something new arises that could not be predicted by looking at any of the individual parts. STITCHED is a group show with five Bay Area artists whose multifaceted works bring together disparate components, creating new meanings. Leora Lutz's embroideries are sewn in Chromatext, a code language that replaces each letter of the alphabet with a color; each pattern spells a word. Gabriel Santee's Asset Libraries arrange sectional divisions of space, transforming his Segment output from a hobbyist sticker maker to an industrial art outlet, with millions of combinations possible. Jane Kim's video collages are made using photos and videos taken on her iPhone, collating happenstance moments. Her mixed media paintings are composed of objects found in secondhand stores, objects found in free boxes on the street, paint, and trash. Justin Nagle hand-embroiders images renditions of semen ejaculate with beads and sequins. Richard Nelson uses multi-layered, chromatically intense images of the natural world with reference to hoodoo, queer culture, and Afro-Futurism." At Your Mood Gallery. More info here.
SAT/25 THE BAD PLUS While "young" in the scheme of jazz things, this outfit has made a huge impression in its first two decades, attracting legions of younger listeners to the genre and upending preconceptions with gorgeous, accessible indie touches. At Yoshi's Oakland. More info here.
SAT/25 WHISKIES OF THE WORLD If the Sake won't get you, the whiskey will. Get ready for some love on the rocks, as this massive event returns to Pier 27, bringing hundreds of tastings, intriguing masterclasses, and a swirl of presentations and events. A solid buffet and a cigar showcase keep it neat. After all this COVID I feel like acting a little bougie. More info here.
SAT/25 PUBLIC WORKS 10-YEAR ANNIVERSARY PARTY Hard to believe it's been a decade since this beloved venue helped issue in an era of big techno touring acts (with plenty of fun oddball parties to go with). This extravaganza features delightful German decks-master Robag Wruhme, with local backup from some of my local faves, David Harness, Rachel Torro, and Elz. More info here.
SUN/26 PARK CHALET OKTOBERFEST I don't know why there's so much alcohol in this week's Arts Forecast, I obviously need a drink! Anyway, I missed the big Oktoberfest celebration last weekend at Fort Mason, so time to grab those lederhosen and that dirndl, here's a foamy tail end. A full traditional German menu with house-brewed beer is on offer, plus a live oom-pah-pah band. More info here.
SUN/26 JAIME CORTEZ IN CONVERSATION WITH YOSIMAR REYES On Zoom via the SF Public Library, Jaime Cortez discusses his first collection of short stories, Gordo, set in a migrant workers camp near Watsonville, California in the 1970s. "A young, probably gay, boy named Gordo puts on a wrestler's mask and throws fists with a boy in the neighborhood, fighting his own tears as he tries to grow into the idea of manhood so imposed on him by his father. As he comes of age, Gordo learns about sex, watches his father's drunken fights, and discovers even his own documented Mexican-American parents are wary of illegal migrants. These scenes from Steinbeck Country seen so intimately from within are full of humor, family drama, and a sweet frankness about serious matters – who belongs to America and how are they treated?" More info here.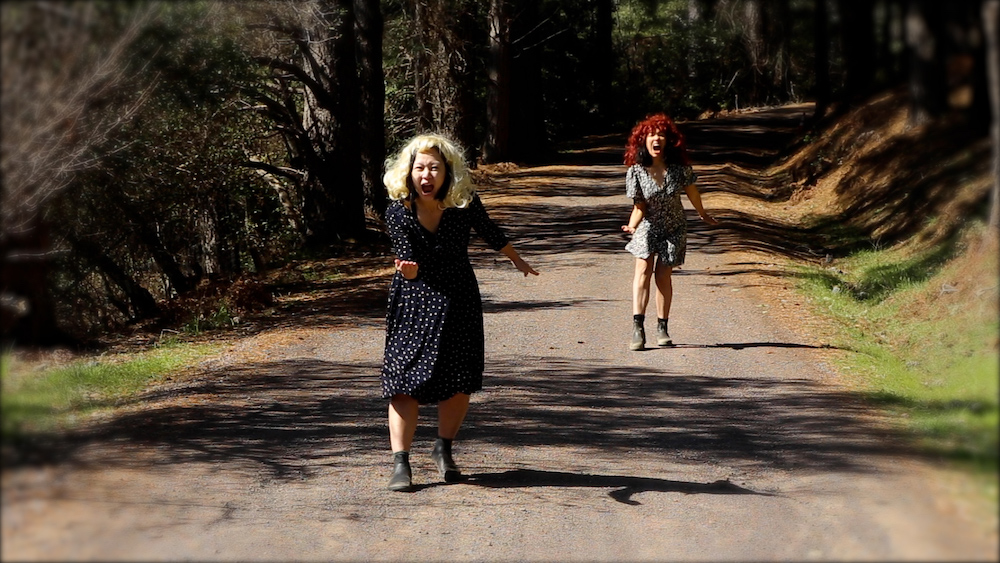 TUE/28 "BACCHAE BEFORE" Hope Mohr Dance's latest piece looks fascinating: "It's a hybrid performance experiment inspired by the tragedies of gender reveal parties and Anne Carson's Bakkhai, a new version of Euripedes' The Bacchae. The ancient drama tells the story of the murder of Pentheus, King of Thebes, at the hands of his own mother, who has joined a cult of wild women bewitched by the god Dionysus. Co-directed by playwright Maxe Crandall and choreographer Hope Mohr, Bacchae Before features a quartet of performers and original puppetry—but not the kind you'd expect!" More info here.
WED/29—OCTOBER 2 VARLA JEAN MERMAN'S LITTLE PRICK If there's one drag queen who can have you rolling in the aisles over the pandemic, it's this helium-voiced musical sensation from Provincetown, whose new show is billed as a laughter-filled shot in the arm. I seriously love her so much. At Oasis. More info here.