The Tenderloin Center that has, by all accounts, saved hundreds of lives, is now closing. Efforts to start another safe-consumption site in the Mission have been thwarted by the Mayor's Office.
We all know why Gov. Gavin Newsom won't approve legislation allowing life-saving services; he's running for president. Why is Breed so resistant?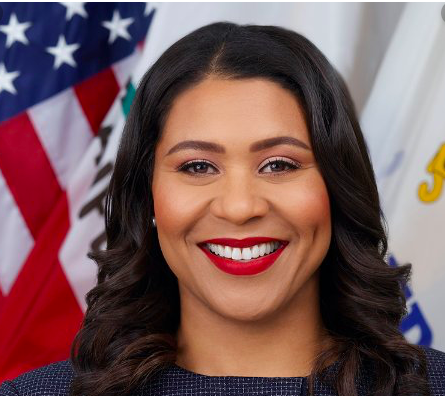 I don't know what type of political ambition she may be holding, but I don't see much in the way of a statewide future for her: She has spent so much time trashing her own city that I don't see where she goes from here. It's not as if crime and homelessness are going to magically vanish now that she has the district attorney she wanted and two supes she wanted; now she has fewer places to put the blame.
So now that she has refused a strategy that harm-reduction advocagtes around the world have found successful, and that at one point she supported, what exactly is her overdose prevention plan?
And what does she see as the future of the Compassionate Alternative Response Team? How is she planning to address the homelessness and mental health outside of using the cops?
Sups. Dean Preston and Myrna Melgar are asking the mayor to explain. That will come up at Question Time at the board meeting Tuesday/13.
The Health Commission Joint Conference Committee on Laguna Honda meets Dec. 13, and while the actual work of evaluating the progress the city has made on dealing with federal mandates will be in closed session, there will be ample opportunity for public comment.
It's a really complicated issue, but the current crisis, which could lead to 700 vulnerable patients getting transferred (where?) and many of them dying, never had to happen.
The large, public, skilled-nursing facility plays a critical role in the local health-care system. It's management has been far from perfect, and regulators have found a long list of problems—some, perhaps many, of which are related to the fact that San Francisco lacks enough facilities for people who are mentally ill, and doesn't fund enough community-based care alternatives, so some people are in Laguna Honda who shouldn't be there, simply because there is nowhere else for them to go.
But the idea that the federal government will stop paying for Medicare treatment, which would in essence close the hospital, is unacceptable. The city now has until Feb. 2023 to make the necessary improvements, but as Teresa Palmer, a physician who worked at Laguna Honda from 1989 to 2004, put it in the Haight Ashbury Neighborhood Counsel Newsletter:
Normalization of operations at LHH must be decoupled from closure, discharges, and bed cuts. There has been enough stress, sickness, and death from this cruel exercise. This insanity by all levels of government must stop.
I talked to Palmer, and she told me that any plan for the future of Laguna Honda has to include more alternatives for people with unstable mental illness and active substance-abuse issues that the nursing home hospital isn't capable of treating.
See: London Breed's plans for substance abuse and mental health, or the lack thereof.
That meeting starts at 4pm, and you can access it here.
The Police Commission will consider Wednesday/14 a new general order on "pretext stops," situations in which cops use minor traffic violations to pull over motorists who are mostly Black and Asian Pacific Islander. This has been an ongoing issue, and the new rules would make significant changes. The meeting starts at 5:30.
The Planning Commission is going to approve the new Housing Element Thursday/15. I don't even know what to say, except: What a farce. When this comes to the Board of Supes, somebody needs to make clear that the city can send all kinds of reports to the state, and make all kinds of promises, and none of it will do anything to address the affordable housing crisis.
Because that takes two things: A different attitude toward housing (as a human right, not a market-based commodity) and lots of public money. And none of that is forthcoming from the office of the mayor or the office of the governor. Or, by the way, from the office of the President of the United States.