Mayor London Breed is fond of criticizing the progressive supervisors for getting involved in housing decisions in their districts. She and other Yimbys complain about neighborhood opposition to market-rate housing projects.
But there's a good reason we have organized neighbors and district supes, and the case of 98 Franklin and 600 McAllister is a lesson in point.
The project at 98 Franklin was approved in 2020, and Related Companies took out building permits in 2021. But the building went nowhere; with the pandemic, the cost of construction, and financing issues, Related, like so many market-rate developers, just sat on its entitlements.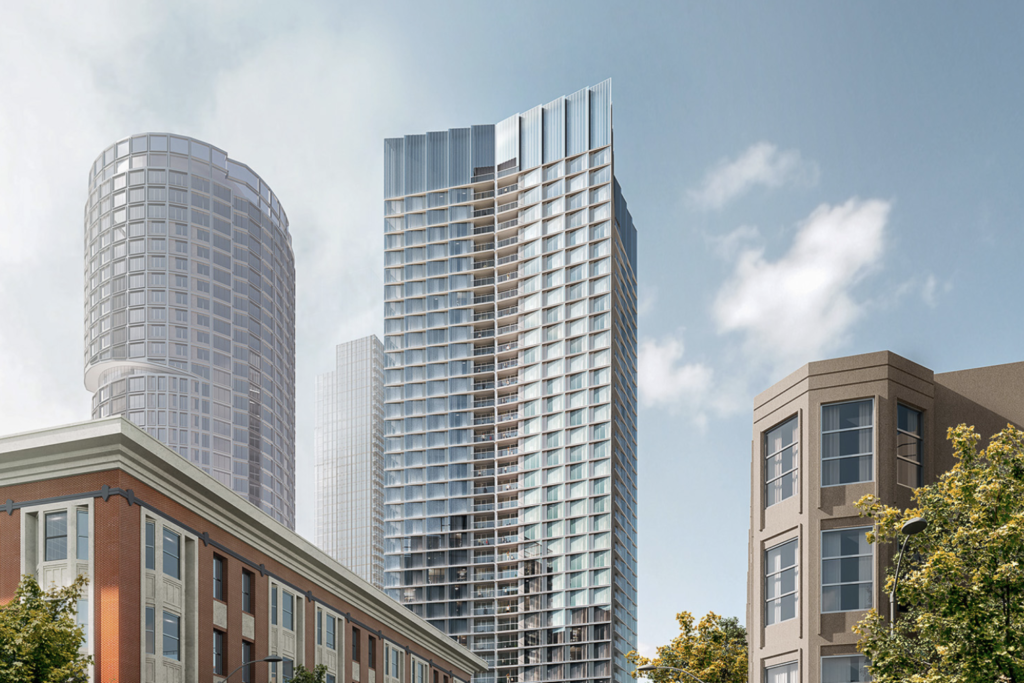 The same thing was happening at 600 McAllister—a market-rate project wasn't getting built, not because of neighborhood opposition (there was none) but because it didn't make financial sense. It was capitalism, not Nimbyism.
Sup. Dean Preston, who represents D5, has been pushing hard for more affordable housing in the district. So his staff worked with Related and cut a deal: The 98 Franklin developer will get more height for more units, making the process feasible—and then will pay for a land dedication to turn 600 McAllister into 100 percent affordable housing.
In the end, the city ends up with 671 new units, 42 percent of them permanently affordable—about the level that's required for the city not to lose ground and make the crisis worse.
"I feel good about this deal," Preston told me. "We pushed hard and negotiated to maximize affordable housing."
That also happened with the Monster in the Mission becoming affordable housing, after community outrage got the District 9 supervisor, then David Campos and later Hillary Ronen involved. These things would never happen without organized neighbors and district supervisors playing a role in local land use.
The Police Commission will hold a hearing Wednesday/19 on the procedures, policies, and apparent violations of the rights of more than 80 juveniles during the Dolores Hill Bomb skateboard party. (The Public Defender's Office has told parents to expect most cases against the youth to be dismissed.)
Commissioners heard more than an hour of public comments on the arrests last week, but couldn't discuss it in detail because it wasn't on the agenda. It is now. In fact, the panel will discuss not only the event but a letter from Preston's Office seeking an investigation into
"what happened during the hours-long incident, who ordered it, why these tactics were deployed against youth, and whether the San Francisco Police Department's conduct complied with policies regarding the treatment of our kids."
Chief Bill Scott has promised to address the event and release body-camera footage from officers. The public can comment, and Commissioner Jesus Yanez said he hopes the room is full.
After I heard Dr. Olivia Park testify at last week's hearing about what she called "state-sanctioned child abuse," I send her a message and asked if she had time to discuss her concerns further. We talked by phone, and her message is compelling.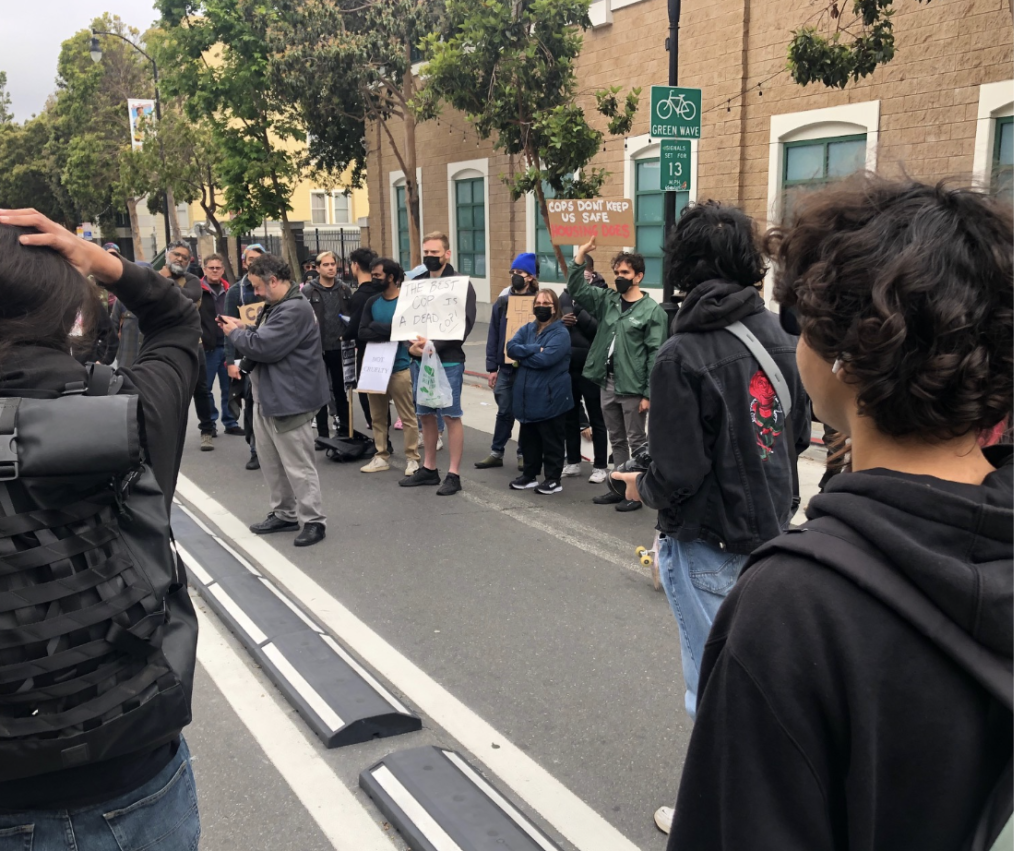 Park, who is a family-practice physician and a member of the Do No Harm Coalition, told me that "among the medical community, it is well established that adverse childhood events lead to likely physical and mental problems later on.
"People will process this differently, but the act of being detained, separated from your parents or guardians, subject to violence, these are adverse childhood events.
"We will probably see some PTSD symptoms coming from this. I am speechless; this was mass child abuse."
That meeting starts at 5:30pm.
The Government Audit and Oversight Committee will hold a hearing Thursday/20 on the Reinvestment Working Group's final report on the creation of a San Francisco Municipal Financial Corporation, and down the line, a public bank.
The report is a remarkable detailed document:
This business plan details the proposed MFC's approach to creating an entity that achieves the City's goals while upholding the values of the City and its diverse communities and performing according to prudent financial standards and requirements. It will do so by focusing its lending activities on affordable rental housing development and affordable homeownership, local enterprises (small businesses), and green investments supporting environmental justice, working across all of these areas with San Francisco's many community financial institutions ("CFIs")—which includes both community banks insured by the Federal Deposit Insurance Corporation ("FDIC") and credit unions insured by the National Credit Union Administration ("NCUA")—and community development financial institutions ("CDFIs").

The geographic focus of the MFC will be on the region defined by the boundaries of the City and County of San Francisco and the San Francisco International Airport. The MFC will serve projects or businesses located within and persons residing in these boundaries.

The MFC can also serve as San Francisco's "green bank," a mission-driven financial institution that uses public funds to make and incentivize green investments. An MFC that functions as a green bank could leverage funding from the Inflation Reduction Act and other sources to provide low-cost loans for projects that reduce emissions, address environmental injustices, or otherwise improve environmental outcomes. The HR&A Team recommends that the green bank operate within the framework of the MFC to enable the City to consolidate its green investing activities and avoid the redundancy of creating two separate but overlapping institutions.
This is a big step forward toward making San Francisco the first city in the US to have a public bank. It's only a step—accepting the report doesn't create anything, and there's a lot more that has to be done to figure out how this would be financed, managed, and governed. Those are going to be challenging issues that the supes will have to deal with in the future.
In the meantime: It's an impressive start, and the report, by respected outside consultants, suggests that this is entirely feasible.
Sup. Shamann Walton has called for a hearing on allegations of mismanagement by the private company that manages the public housing projects at Potrero and Sunnydale.
From Mission Local:
The firm, Eugene Burger Management Corporation, was out of compliance in all five metrics tracked in January and failed four of the five metrics in February, according to a report from the San Francisco Housing Authority of the firm's contract serving public housing units in the Potrero Terrace-Annex and Sunnydale.
In January and February, Eugene Burger also failed all 95 site inspections at the complex, for issues like abandoned vehicles and overgrown vegetation.
That's also at Government Audit and Oversight.
Nobody seems to care much about the 1878 cottage at 511 Elizabeth Street. A proposal to demolish the single-family home comes before the Planning Commission Thursday/20, and there's no visible public opposition.
I mention it only because this is, if the mayor and the Yimbys get their way, going to be a lot more common. Breed's legislation would allow demolitions of existing housing without even a hearing.
In this case, the 2,300-square foot house would be leveled and replaced with a 5,900-square-foot two-family house. The net addition to the city's housing stock? One unit.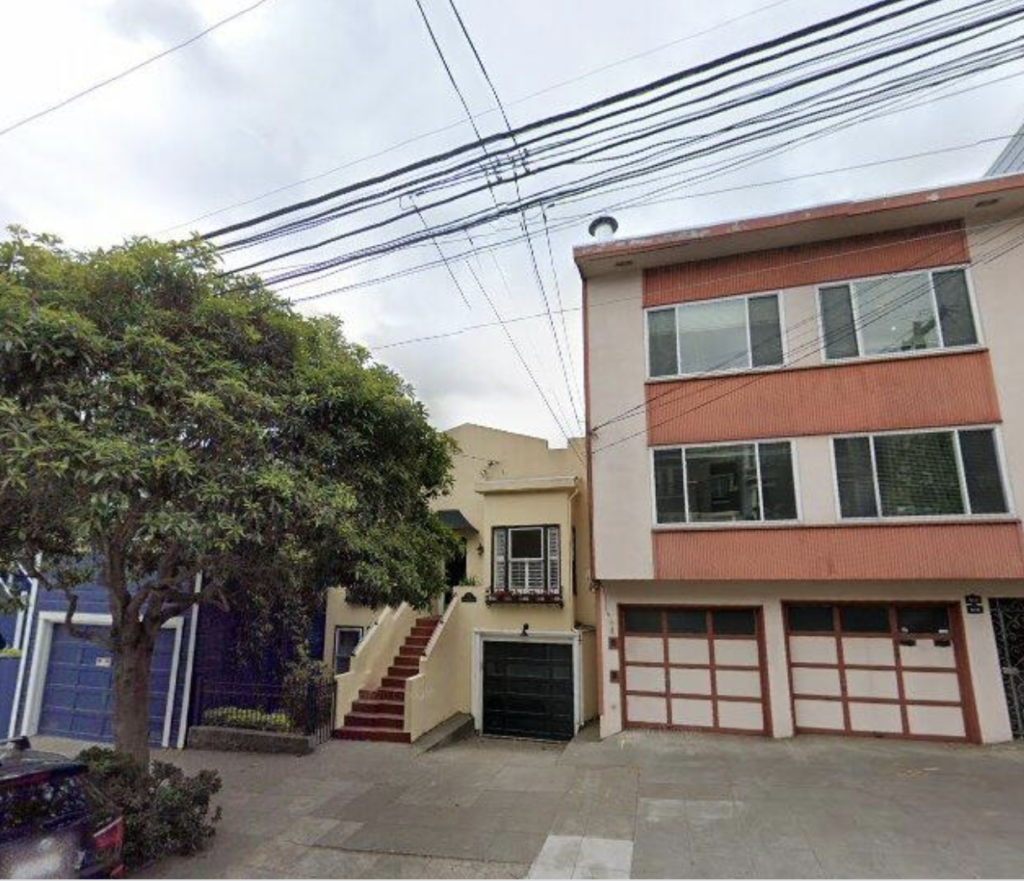 Why would anyone do that? Check out what this real-estate website has to say: There's an "untapped market value" (that is, speculative profit) of more than $5 million available by tearing the place down and building two very expensive new units.
There is nothing remotely affordable about this project. It's not going to help any working-class families struggling to find a place to live. It's all, 100 percent, about a developer looking to make a quick buck.
Maybe there's no real historic value to the place. But still: to do what the mayor wants, San Francisco is going to lose a lot of existing housing stock, some of it way more than 100 years old—and unlike this case, the Planning Commission won't even hold a hearing. The bulldozers show up with no neighborhood notice.
Sign of things to come.