Chris Strachwitz was driven by a superhuman fascination with music, for more than 40 decades unflaggingly chronicling what he referred to as the world's vernacular music, from Zydeco to Tejano, gospel to klezmer.
The prolific producer and documentarian, who died at age 92 in May, was know for founding the Berkeley-based Arhoolie Records and the Arhoolie Foundation. In 2016, Ed Littlefield's Sage Foundation purchased the Arhoolie label and gifted it to Smithsonian Folkways Recordings in an act that would forever preserve Strachwitz's contributions to the history of American traditional music. This nonprofit record label of the Smithsonian Institution describes Arhoolie Records as "the most important roots record label of the last 60 years."
As singer-songwriter Bonnie Raitt says about the upcoming book Arhoolie Records Down Home Music: The Stories and Photographs of Chris Strachwitz (out November 14 on Chronicle Books, $40), "No one has meant more to the preservation and appreciation of Americana roots music than Chris Strachwitz."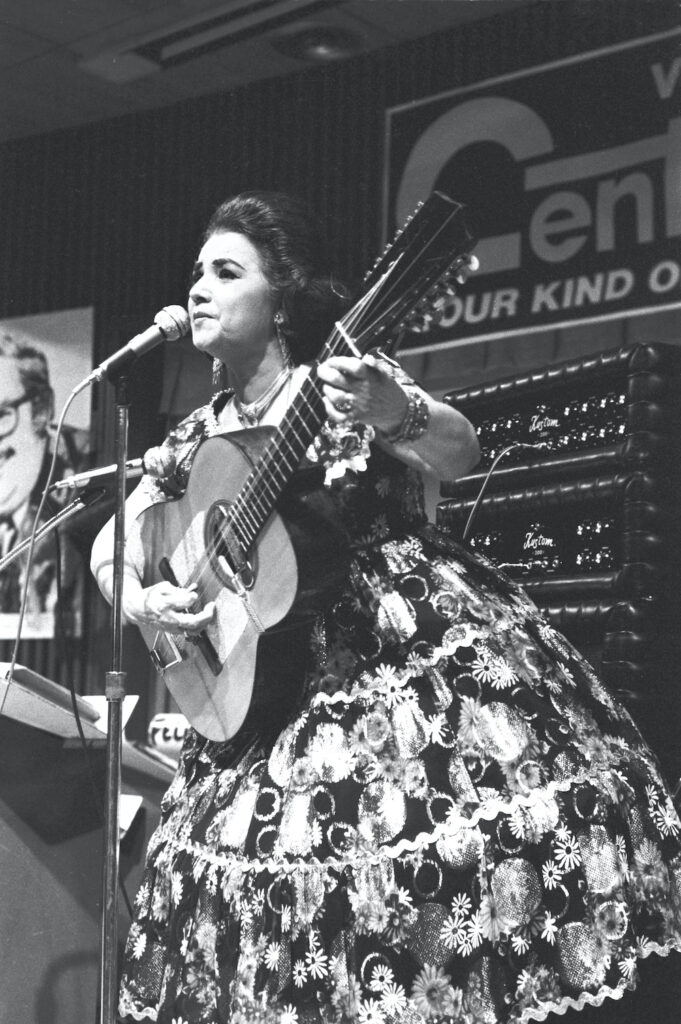 The book, co-written by Strachwitz and longtime SF Chronicle music journalist Joel Selvin, centers on 150 photographs selected from the thousands taken by Strachwitz as he drove during over 40 years along both America's freeways and dusty back-country dirt roads sometimes barely distinguishable as drivable. Strachwitz traveled with a used Leica 35mm camera he'd bought in the 1950s, and often used his photographs for covers of Arhoolie albums. The book's raw, black-and-white images display a panoply of artists and scenes, create an intimate portrait of 20th century urban and rural landscapes, highlight community dancehalls and home stages. The shots feature pivotal musicians like Lightnin' Hopkins, Mississippi Fred McDowell, Lydia Mendoza, Clifton Chenier, Big Joe Williams, Ry Cooder, and Flaco Jiménez.
Selvin's 20,000-word essay "Been Here, Done Gone" introduces Strachwitz's legacy in largely chronological order. It makes one exception by starting with a story from 1971 in which Strachwitz convinced members of Muddy Waters' band to sit in on a studio recording session for an album he was making with the Oakland bluesman L.C. "Good Rockin'" Robinson. This tale of an ad hoc session gone wrong, but that that still resulted in five usable tracks, perfectly captures Strachwitz's "song-catching" capacity, and propels a reader into Selvin's brisk road trip.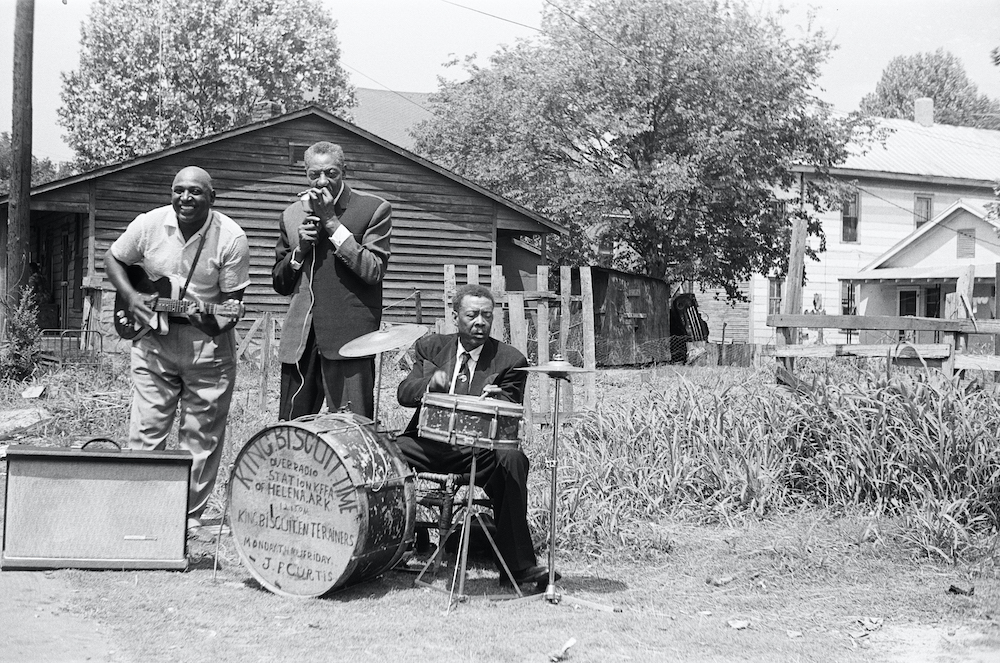 Out of this history, it's striking that Strachwitz came upon his life's purpose and musical attachments during the impressionable adolescent years. Could that early interest explain why why they became his grand obsession?
"Nice insight," says Selvin in a phone interview. "Chris discovering Louis Armstrong and New Orleans jazz at 14 years old, it was 'bingo!' You're soft clay. For me, it was Rolling Stones, Grateful Dead. For Chris, it was Armstrong and later, Lightnin' Hopkins. Imagine lonely Chris, who had grown up in a rural town [in the German province of Lower Silesia] where his father was an aristocrat. Then boom, comes the war. The Nazis took over the farm, then boom, he was thrown across the ocean. He was living with his great-aunt in Reno, Nevada. in 1947 he discovers this radio show where guys went who felt alienated, frustrated. It was a world he understood. All his bunny trails into that world were impressed into his memory right then and there."
Strachwitz attended elite schools and his family home offered stability. That didn't stop him from looking to crack the facade of the Eisenhower years and a culture that he believed was led by white, upper-class, largely Republican men.
"It was stifling to him. He saw no reward or value in that," says Selvin.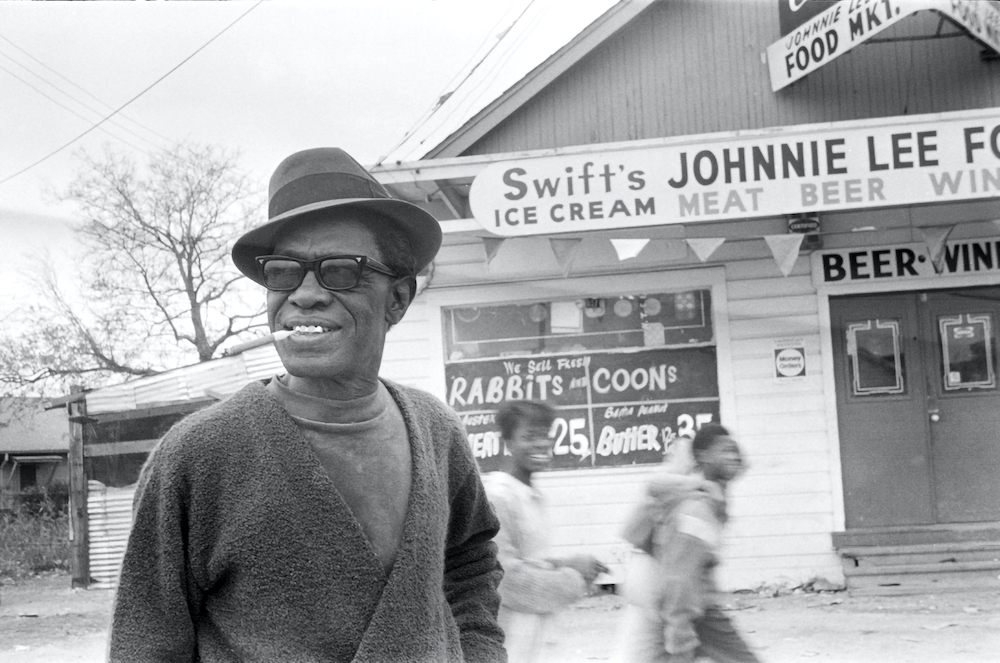 Instead, what intrigued Strachwitz were musicians like Hopkins.
"Lightnin' was a giant. His field of acoustic blues in Texas was small in the '60s, but he had extraordinary improvisational abilities, knew how to sell a song, and lit them up on a stage," Selvin says. Offstage, Hopkins was boozy roughneck who kept his own counsel. Strachwitz recorded multiple albums with him (the first being Lightnin' Sam Hopkins in 1961), but released only a small portion of Hopkins' total output. "He made up his songs right on the spot," Selvin adds.
To find fresh talent—a compelling force that had Strachwitz adding hundreds of thousand of miles to the odometer—he could be found more often on front porches than at music festivals. He visited small clubs and people's backyards, hung out in living rooms, and on side streets.
"By the time a musician's on the established front, it's not fresh anymore," says Selvin. "Some Arhoolie musicians had pasts, had been recording, but they weren't all highly successful. He was looking for talent that spoke to him. He didn't do a record to put an extra nickel in his pocket. He looked for music that came from the interior life of the musician. Authenticity was the key; from zydeco to Austrian folk music to the blues and American jazz."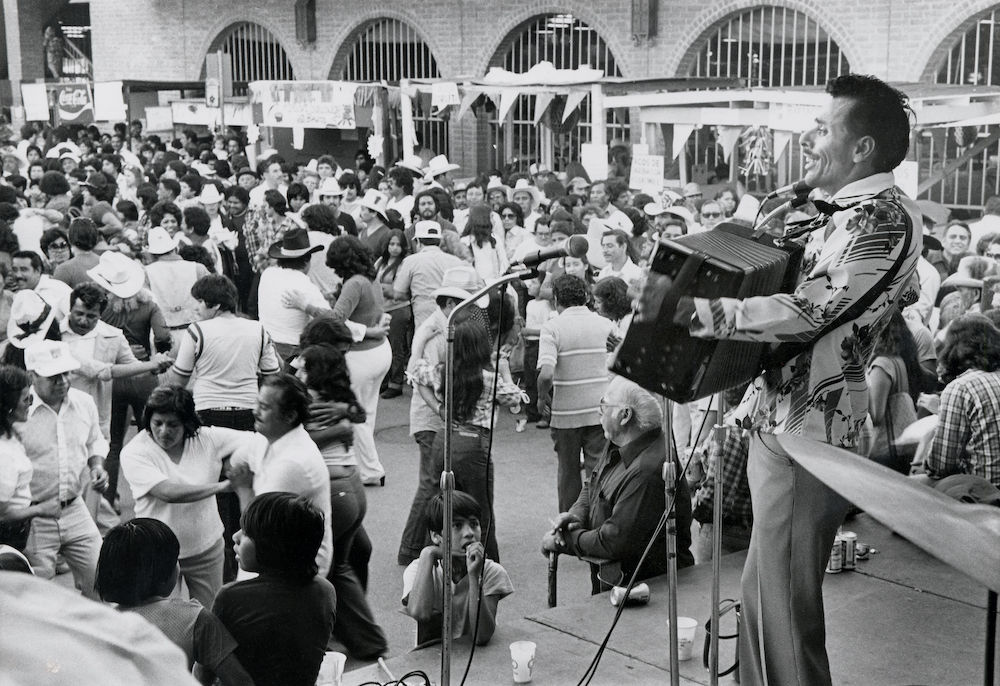 Strachwitz preferred 78 RPM records that featured well-worn sound. He had no use for pop music, and believed it was an enterprise entirely disconnected from any culture other than commerce. Selvin recalls writing a feature article about Phil Specter and having a long talk with Strachwitz about the musician's "insanity and heedless, purposeless approach to life." When Selvin offered to play some of Specter's music to convince him of the music's importance and cultural relevance, his longtime friend said, "'Get that dog shit out of here. I won't hear it.' Chris had very, very specific ideas about music."
Strachwitz led a monkish existence, and in his Berkeley home thought deeply and entirely about folk music. This was "music of the folks" that was unbridled, created not for ecumenical or profitable purposes but for dancing, protest, and the sheer thrill of a human voice joined by an often-homemade instrument.
"When he was 90, he became contemplative. He never shook underrating himself as a producer and as a photographer, but after watching music culture catch up with him, he was proud of Arhoolie. I call him the greatest folklorist of his generation. I don't even think there's anyone in second place," says Selvin.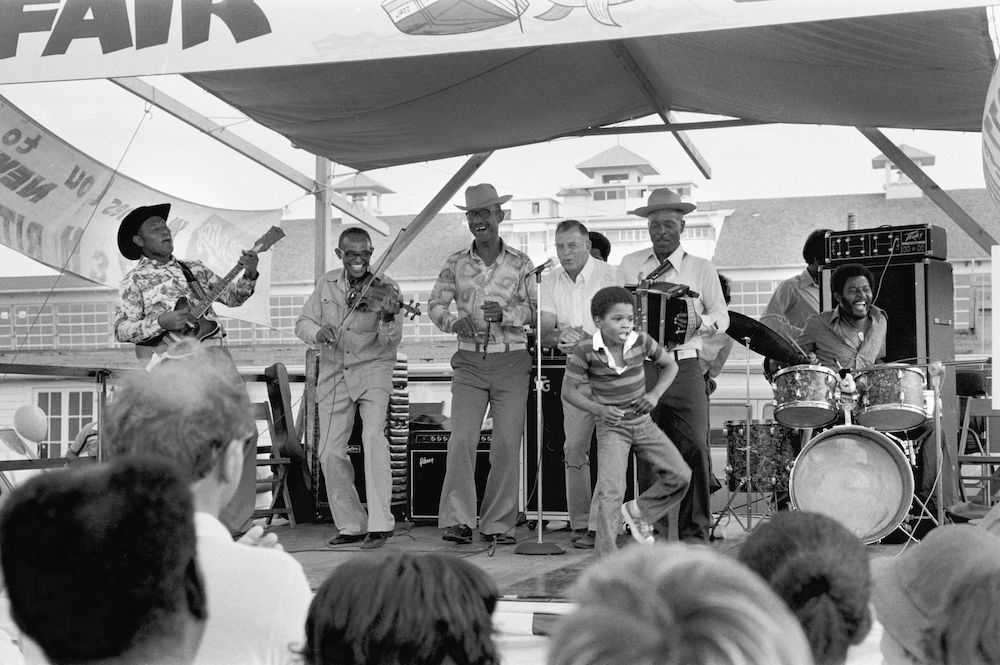 Down Home is a well-designed celebration of Strachwitz and Arhoolie Records, but our admiration for the Arhoolie Foundation and the Smithsonian Folkways repositories can hardly be overplayed. Their websites make it intuitive and easy to explore Strachwitz's massive digitized collection of 78 RPM albums and 17,000 photographs. Combined with the original recordings of artist interviews, the Arhoolie collection will be available into perpetuity.
Preorder Arhoolie Records Down Home Music here.